Clams in White Wine and Garlic Broth
For Derrick and I, it's all about easy entertaining. We love to invite family and friends over for some delicious food and cocktails, and turn on the tunes and just have fun and catch up!

Derrick has mastered one of our favorite fall appetizers (you could easily turn it into a meal) to serve guests. These clams, in a white wine broth with lots of herbs and yummy garlicky, grilled bread for dipping, is the perfect meal that can be served at the table. Or, our favorite way: around the coffee table with a fire and small plates for dishing and dipping!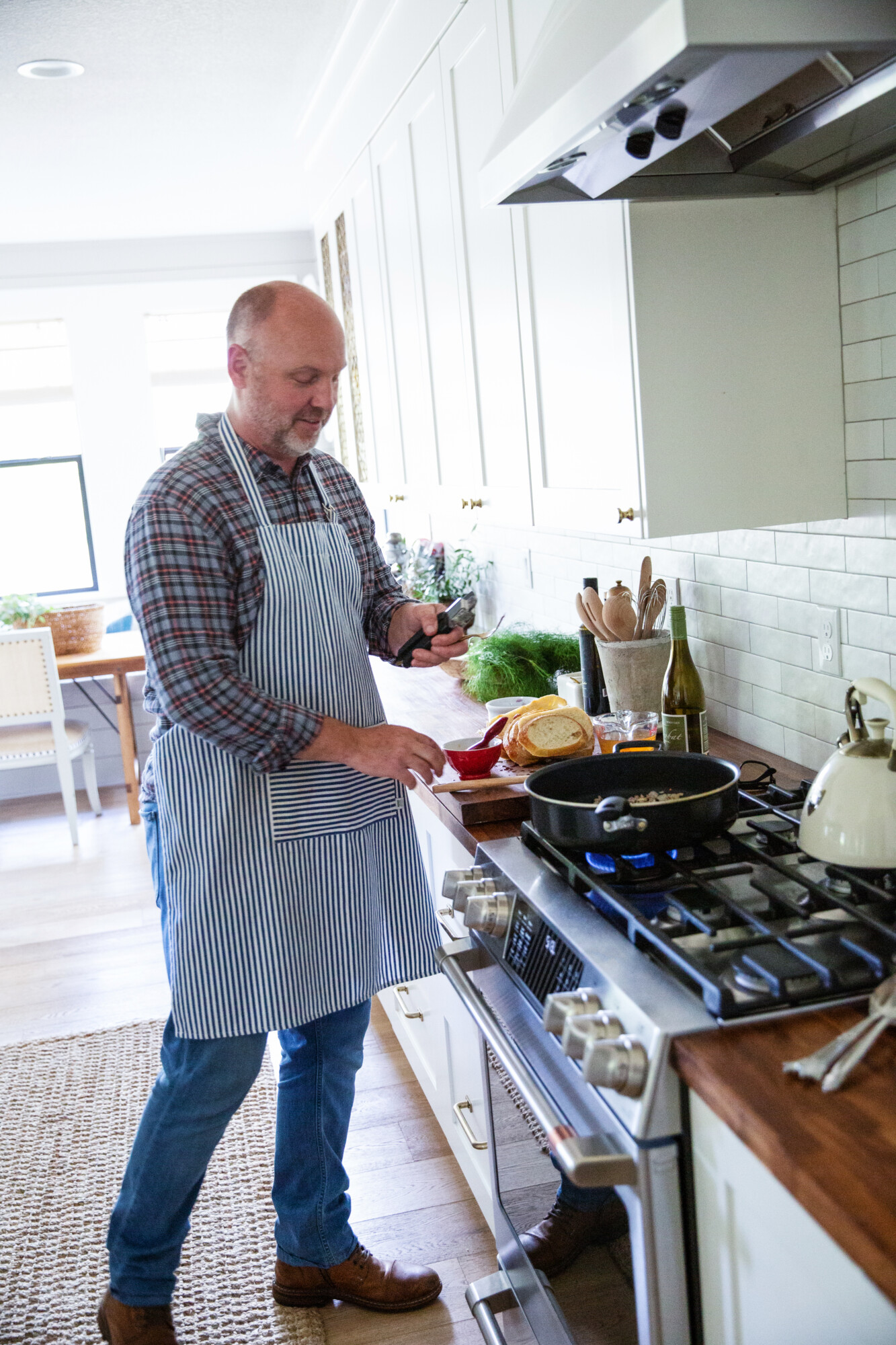 Clams in White Wine Broth
2 POUNDS MANILA CLAMS
1 1/2 CUPS DRY WHITE WINE
1 1/2 CUPS CHICKEN BROTH
2 SHALLOTS, CHOPPED
3 CLOVES MINCED GARLIC
3 TABLESPOONS CILANTRO, CHOPPED
2 TABLESPOONS OLIVE OIL
1 SOURDOUGH CANNONBALL, SLICED 1″ THICK
COOK OLIVE OIL AND SHALLOTS OVER MEDIUM HEAT FOR 3 MINUTES.
ADD MINCED GARLIC AND COOK A FEW MORE MINUTES.
ADD WINE AND BROTH AND BRING TO A BOIL.
ADD CLAMS, AND COOK COVERED UNTIL THEY ARE OPEN. TURN OFF HEAT AND SPRINKLE CILANTRO.
BRUSH BOTH SIDES OF BREAD WITH OLIVE OIL AND GRILL ON BBQ UNTIL SLIGHTLY CRISPY. YOU WANT GRILL MARKS ON BOTH SIDES.
SERVE CLAMS IN A LARGE BOWL AND DIP GRILLED BREAD IN BROTH!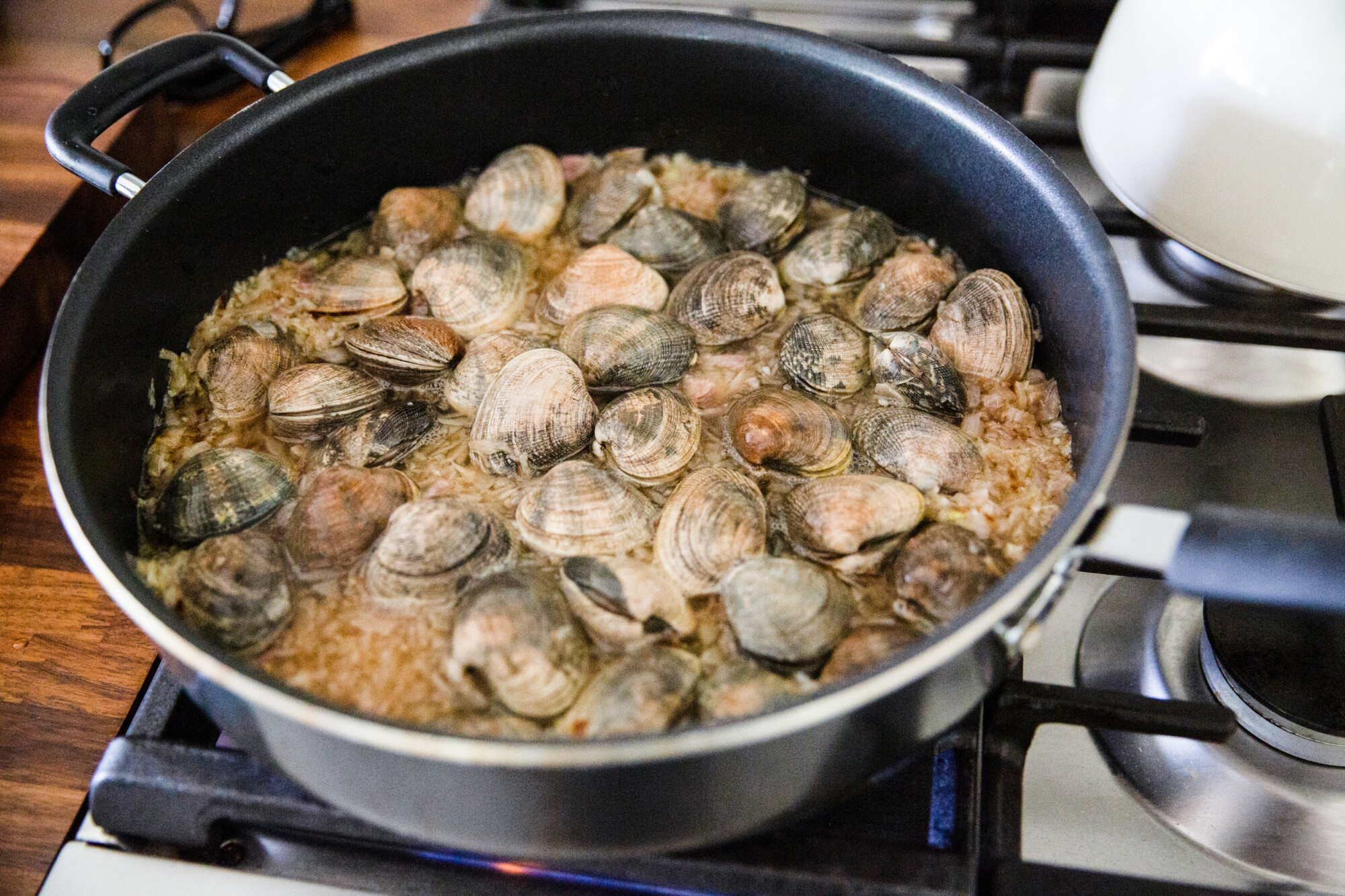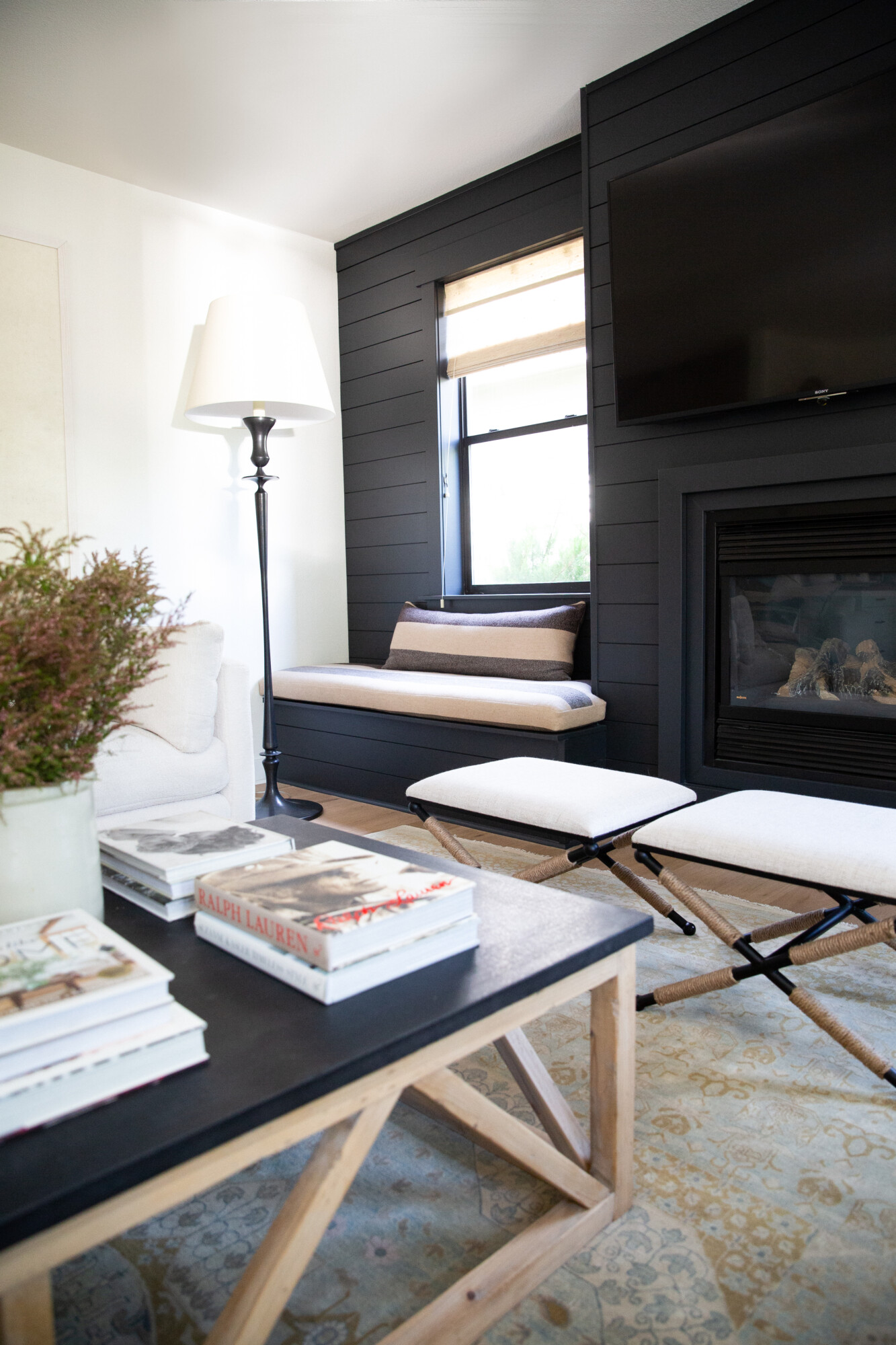 Turn it into a meal with this salad and this cocktail, and you have yourself an instant fall menu for a friends or family gathering! Don't forget to light candles and crank up the music. Cheers!