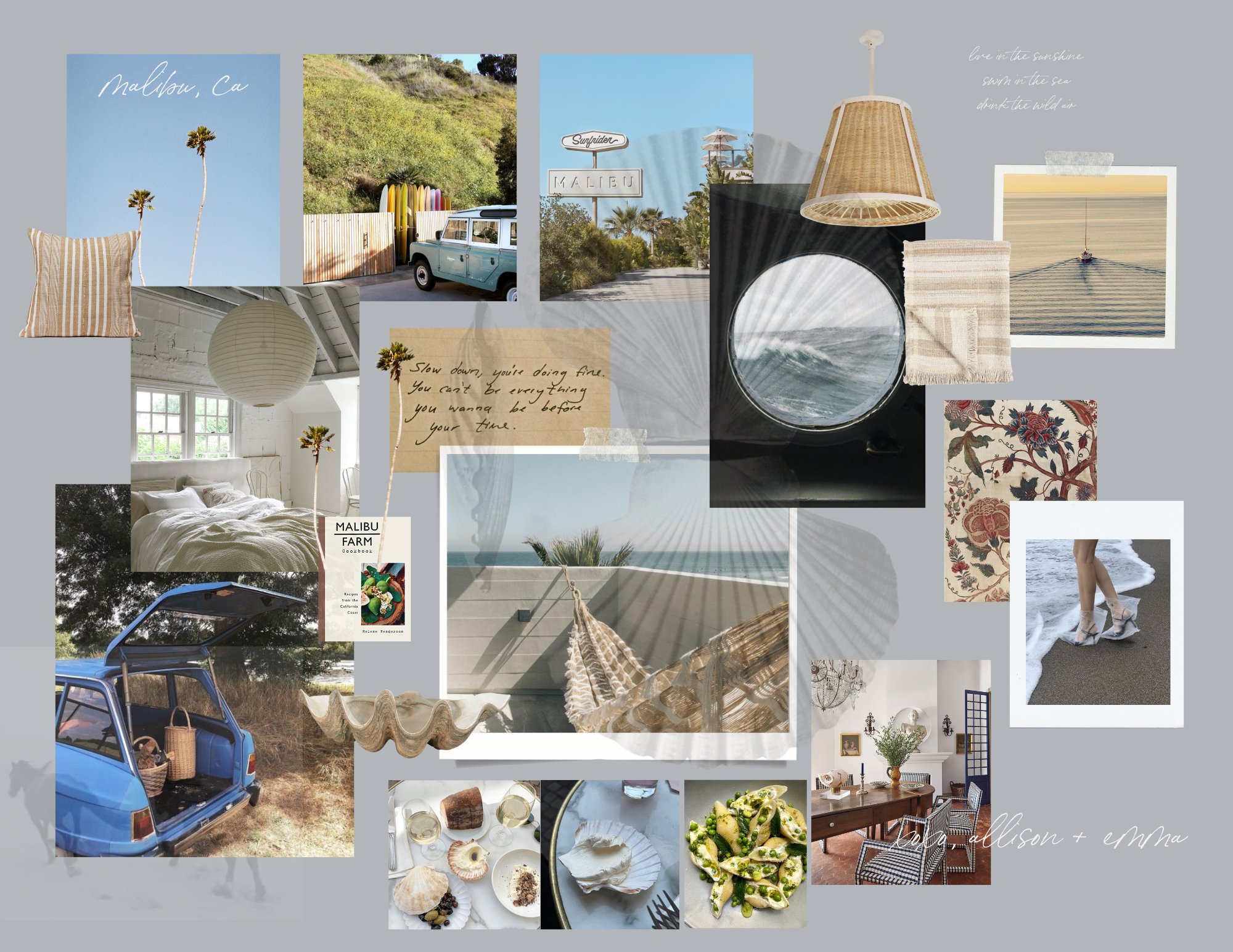 Hurricane Hilary didn't stop us … we made the most of our SoCal vacation. We hope you will too for your next visit!
STAY
Surfrider Hotel
Come for the views, stay for the views. The rooftop bar at this award-winning hotel boasts a phenomenal lookout over Surfrider Beach. Bask in the California sunshine on their rooftop bar and resturaunt! At the end of the day, we highly recommend you order the chocolate molten cookies with milk, baked to perfection and delivered right to your doorstep (I dreamt in chocolate).
Pros

Located right across from the Malibu Pier
Phenomenal rooftop bar and restaurant overlooking Surfrider Beach for guests ONLY (complimentary Malibu Hour 4-5 PM-Get your refreshing cocktail made to order each day for guests)
Luxurious Boutique Hotel. Live in style why don't ya!

Cons
Seashells are having a major moment, and I hope they're here to stay. Remember, you don't have to lean entirely into one design aesthetic … instead, lean into your own style. Ask yourself: what makes you happy? Over the years, I've explored several styles, and elements of each combine to define the unconventional layers behind the Clouz Houz brand.
Here are two ways I'm bringing "California Cool" aesthetic back home to the Central Oregon High Desert with me.
Add architectural figures — for example, place faux coral on a stack of books. When styling a space, try to create dimensions. I picked up this faux coral from Pottery Barn a couple of years ago, and have used it time and time again.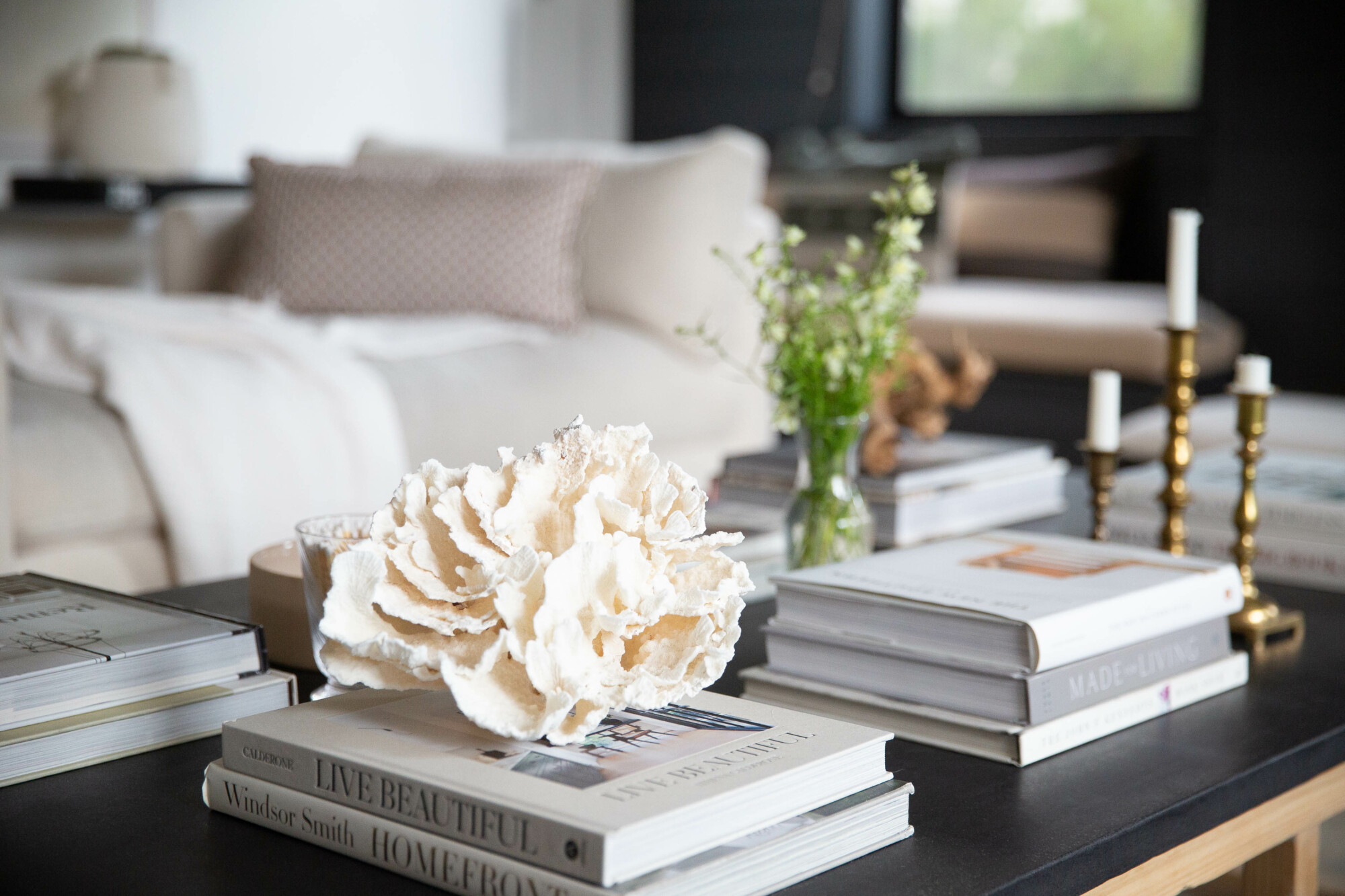 2. Entertain often? Grab one of these seashell serving platters. Serving dishes can tell a story and spark conversation around a dinner table. Derrick & I love to cook and entertain, and we take any chance to make a tablescape a little more meaningful!
*Try not to get this stuck in your head: "Sally sells sea shells by the sea shore." Haha!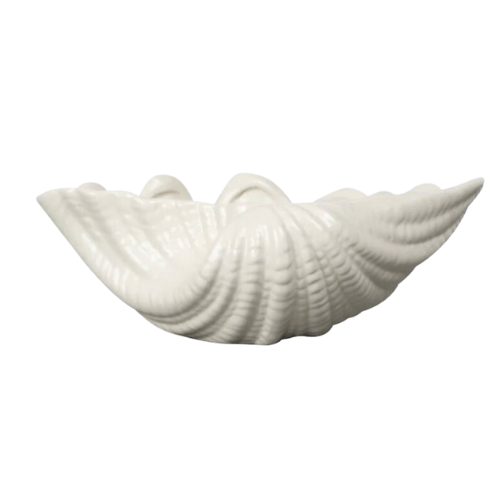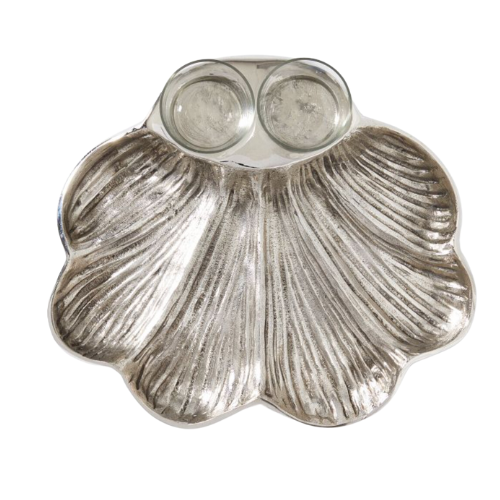 Marks & Graham Silver Shell Serving Platter
EAT
Now, let's talk food. Turns out our daughter Emma is quite the foodie! She chose these six restaurants, and I would highly recommend ALL of them (don't forget to make reservations ahead of time).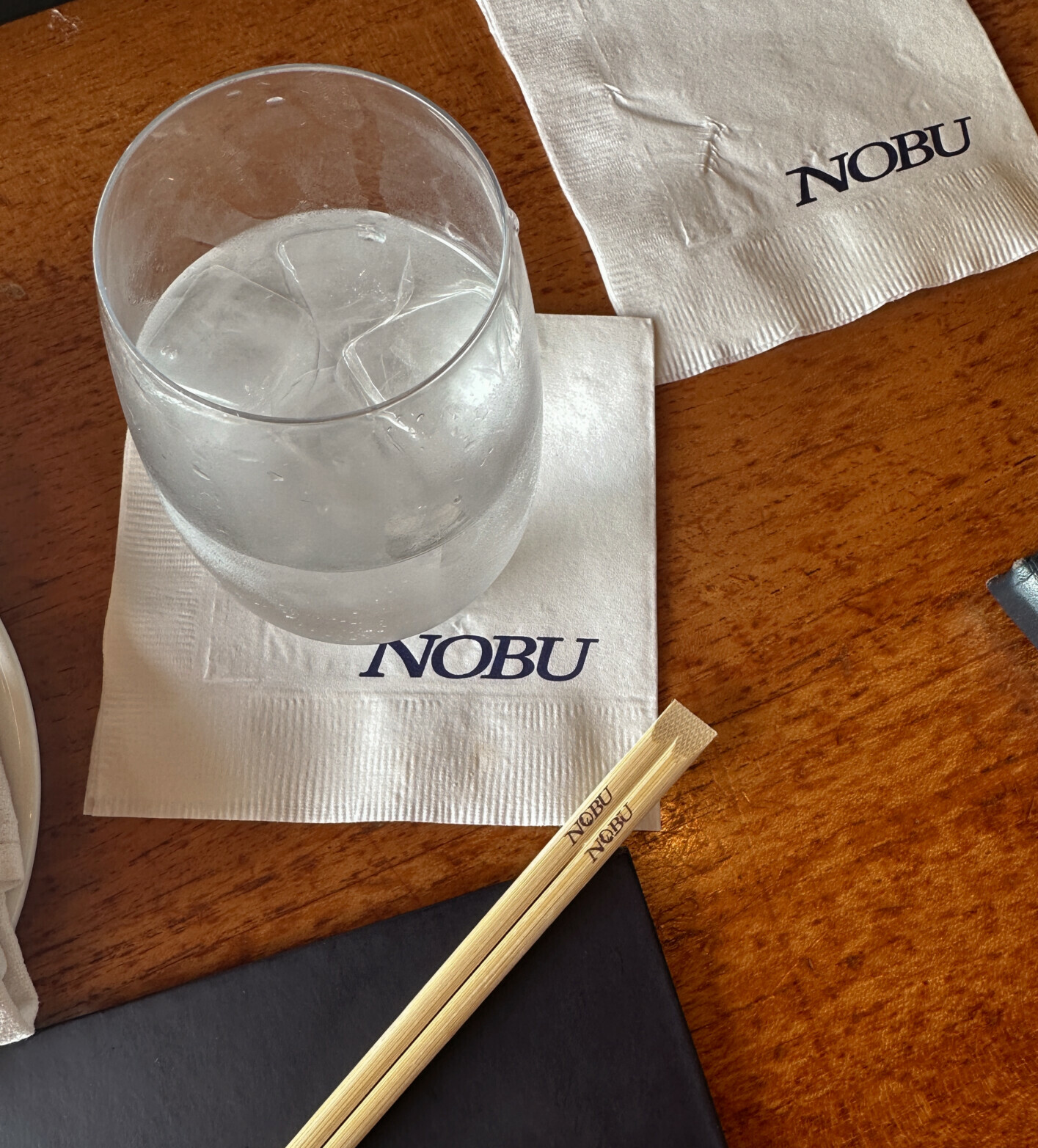 Be sure to sip on the Mango Passion Fruit Martini (my mouth is watering thinking of this gem). Also: Yellowtail Jalepeño Sashimi. And that's all! Perfect amount of spice, crunch & savory details. If you don't get a reservation ahead of time, that should be okay. We arrived when the doors opened and just waited in a short line. Totally worth it!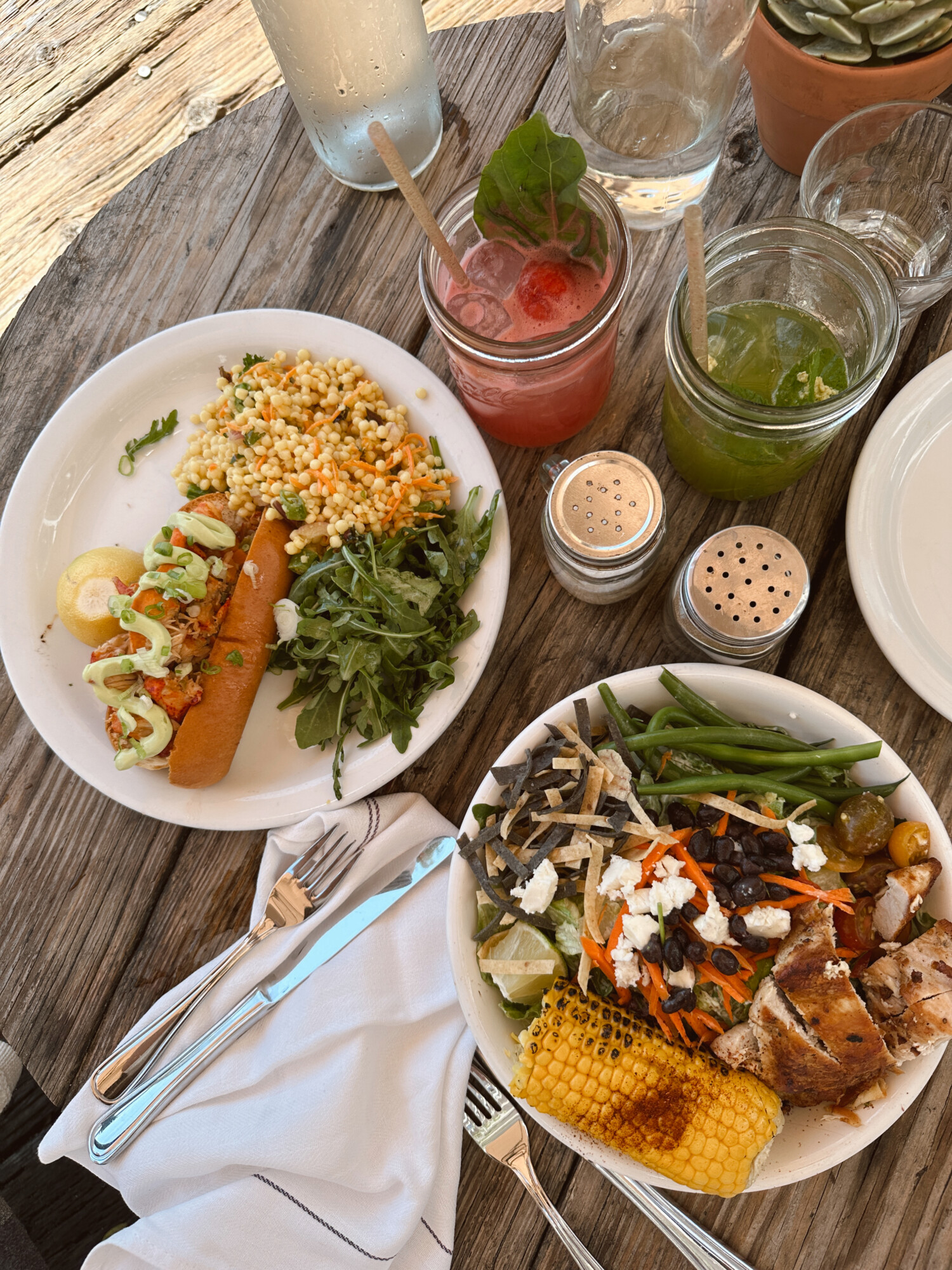 We ate lunch at the restaurant (not the cafe), sitting on sofas right on the pier overlooking the Pacific Ocean while watching the tide roll in — a true "pinch me" moment. I'm proud beyond measure of my first born Emma, and this was a special spot to celebrate her college graduation. Cheers to all the moms with growing babies! There was unbelievably fresh seafood (we devoured the lobster rolls), as well as a street corn chicken salad. By the way, we send out weekly recipes in our exclusive Sunday Subscriber Newsletter. Be sure to subscribe here for a mouthwatering, Malibu-influenced recipe coming to your inbox this week! Of course, we are dessert lovers well … and the famous olive oil cake with maple vanilla ice cream did not disappoint.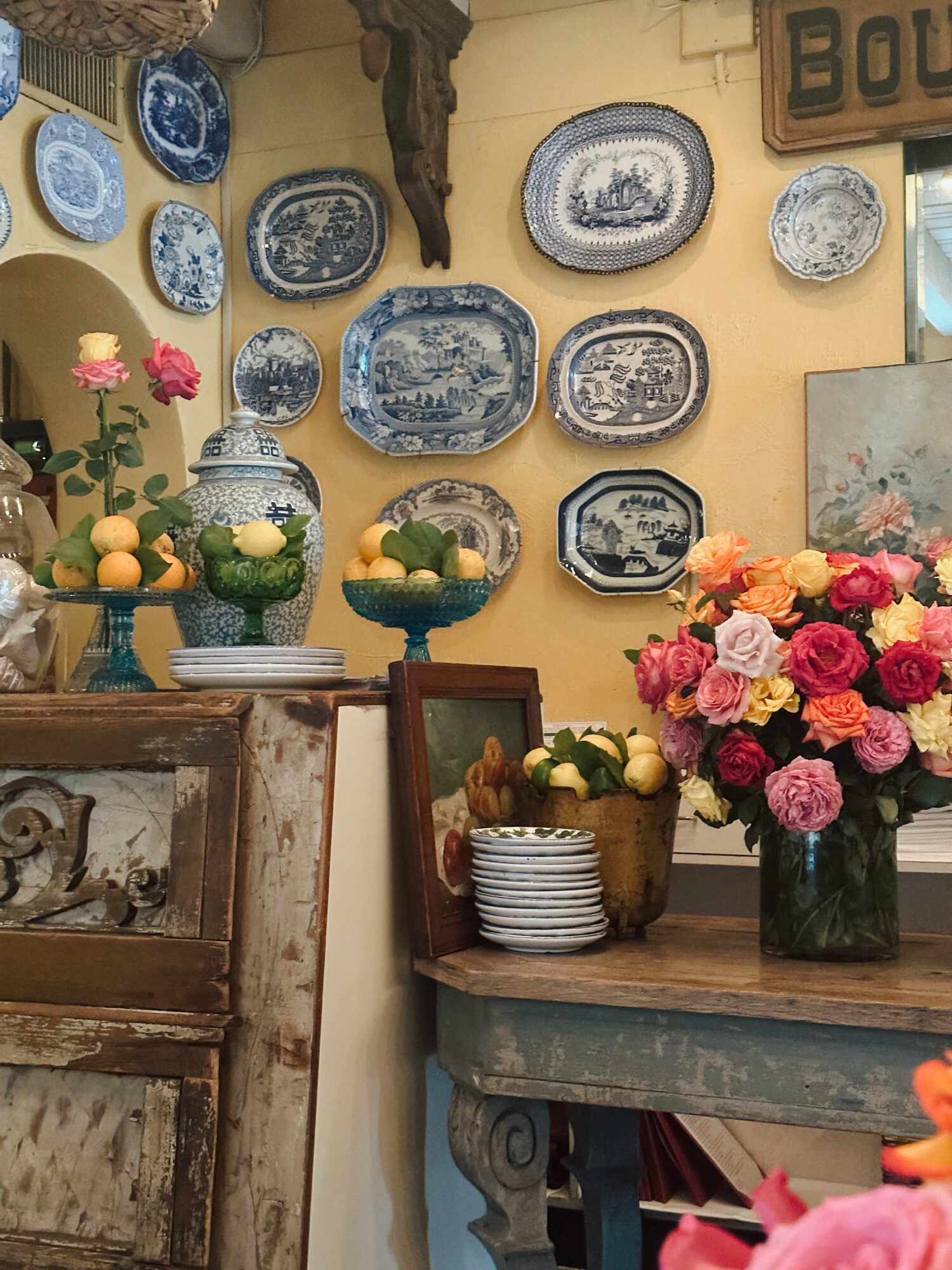 We made a pitstop at the West Hollywood location on our way to Malibu. Off the charts brunch stop! Our personal favorite was the chilaquiles. Be SURE to save room for the red velvet cake, it's a must. We heard this is the spot for a SoCal celebrity sighting, but our luck ran dry … or should I say wet. Really, really wet (thank you Hurricane Hilary)!
Conveniently located near the Surfrider Hotel, you'll find divine and authentic Greek food. Before dinner was served, they treated us to a whipped feta and garlic/herb dip & sourdough. What a delight! We loved the calamari, accompanied by a refreshingly crisp Mexican Coke. Girl dinner. 😂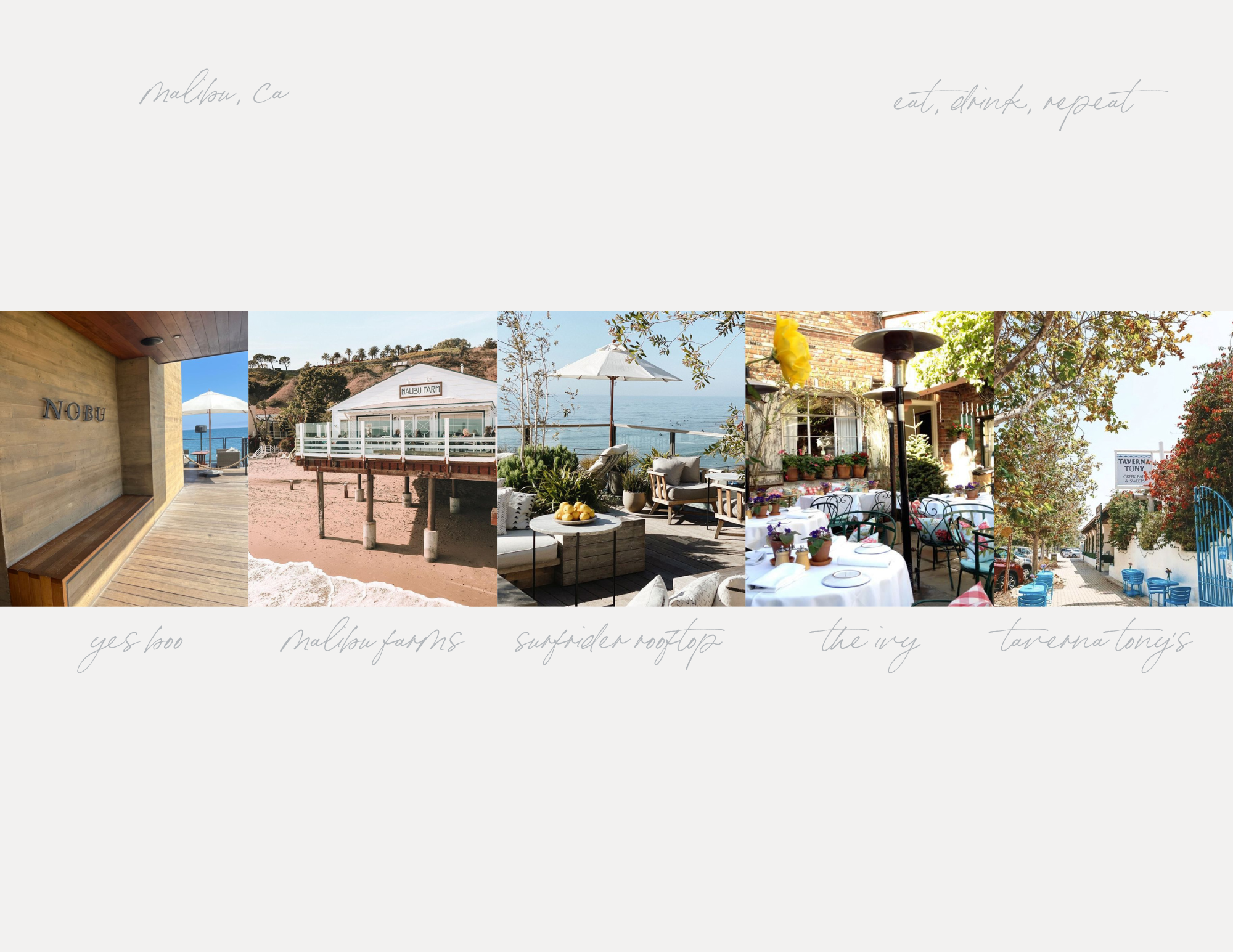 DRINK
What's your drink of choice: Aperol Spritz or Martini? We're 50/50 around here.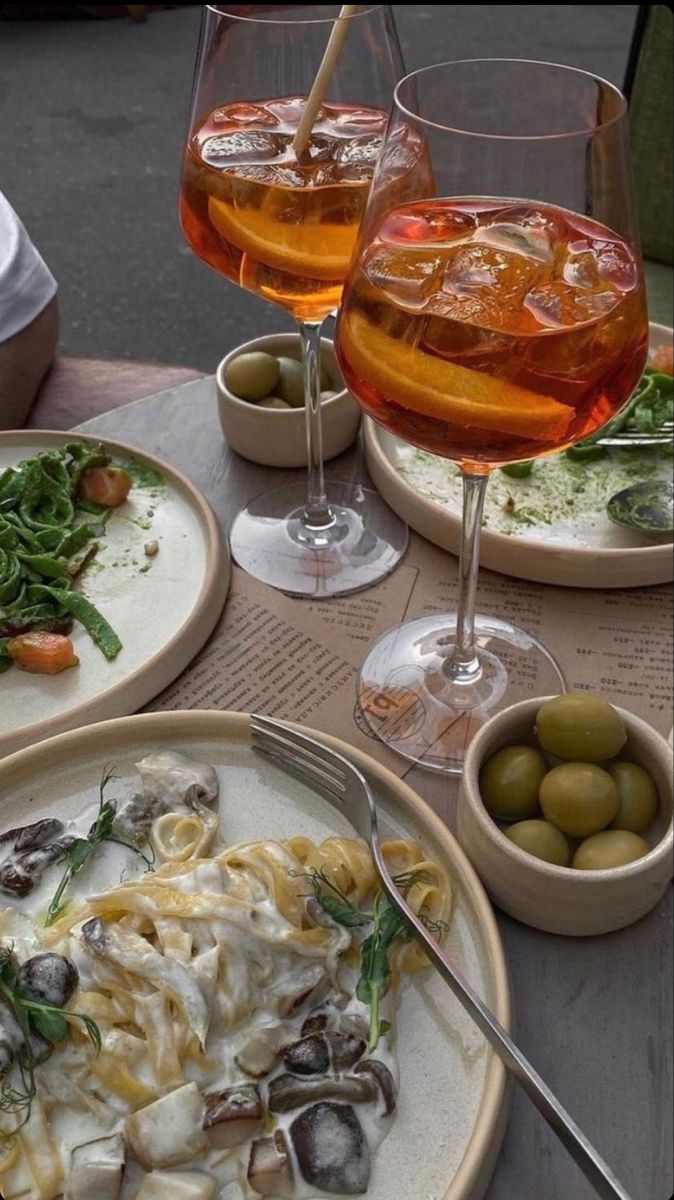 RELAX, SHOP, HIKE & CATCH A TROT THROUGH LATIGO CANYON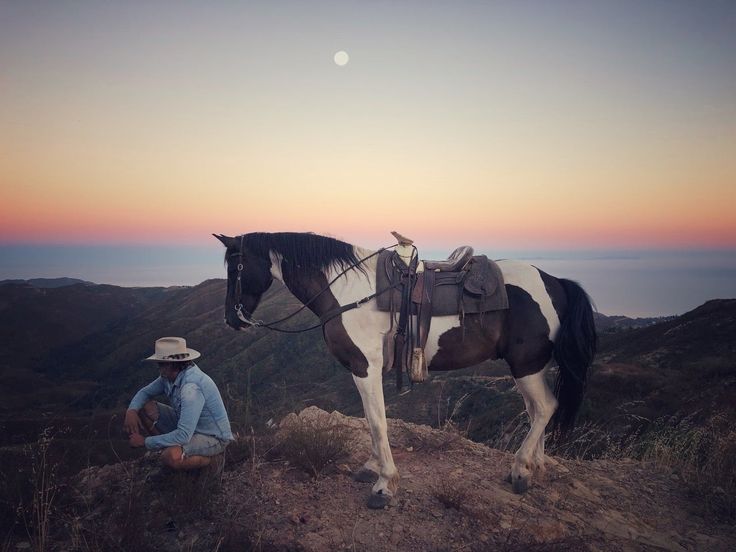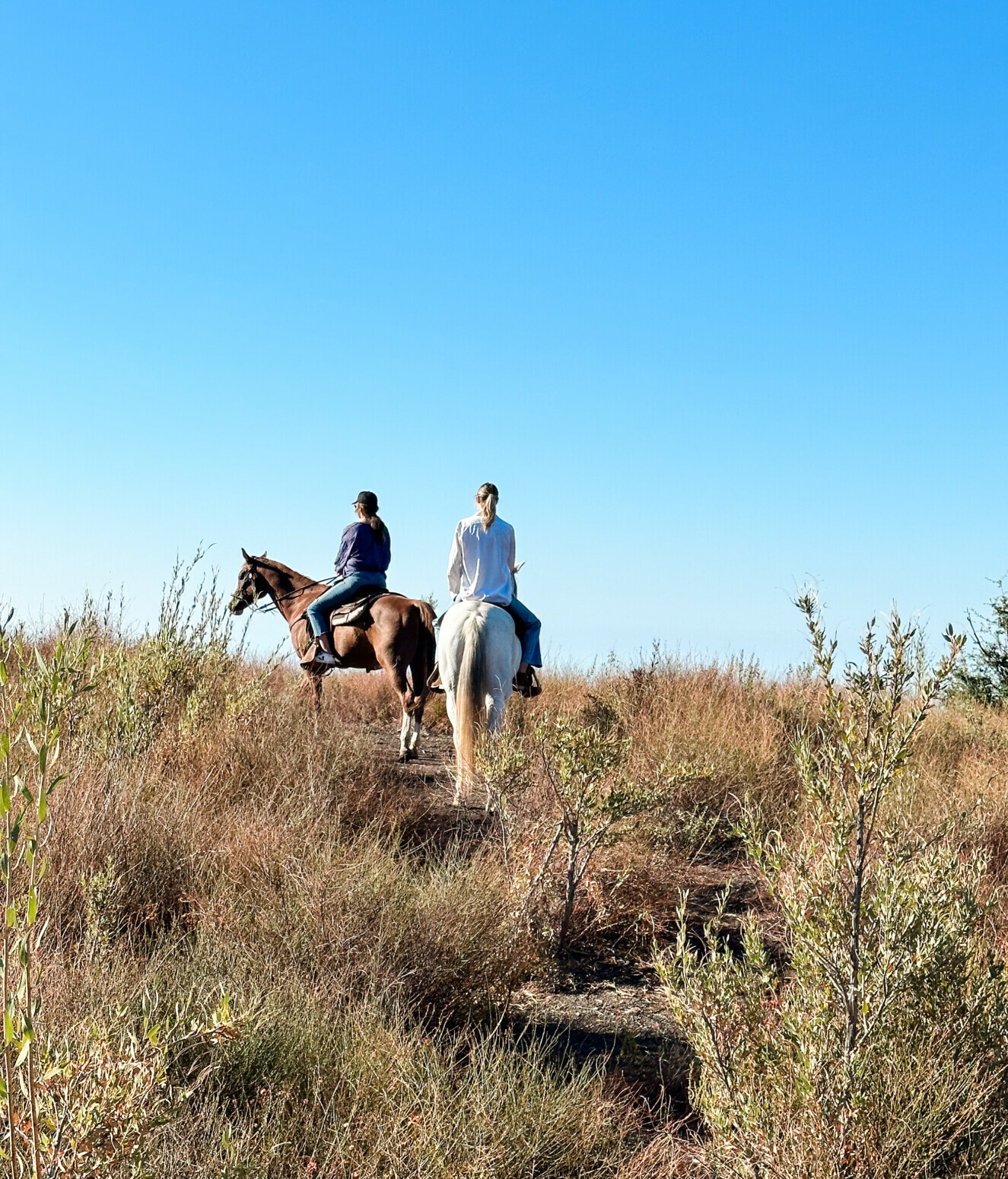 High Horse Malibu
Of course, we had to check out the horse scene here. Emma grew up riding, and we had a horse named Lily for five years. This was the highlight of our trip to be back in the saddle. We strongly recommend High Horse Malibu for a joy ride through the crest of Latigo Canyon. If you're a horse lover like we are, you must include this activity on your Malibu itinerary. We recommend going early in the morning to avoid the scorching sun.
The stunning trails traverse rolling hills, wooded canyons and striking rock formations, with sweeping ocean vistas around every corner. We enjoyed the hour and a half private trail ride and the spectacular ocean views. Truly, it felt like we were on top of the world. Core memory! And, our guides were friendly & funny, making this a five-star experience.
From the wildflowers to the greenery to the ocean's horizon, I also brought home a few color palettes as inspiration. Let's design something with a little Malibu escape in mind! Any takers?
Pacific Palisades
GORG shopping area just 15 minutes from Malibu. We stopped at a few of our favorites, including Amber Interiors, Serena & Lily, Isabel Marant, Anine Bing, and Diptyque. Not to mention, we paid a visit to Erewhon (buzz is buzzing and the smoothies were delish).
I'm currently swooning over this Shoppe Amber Interiors Malibu Grass Print. Hang this serene landscape over a four poster bed and call it a day, then crawl into your sheets and be whisked away …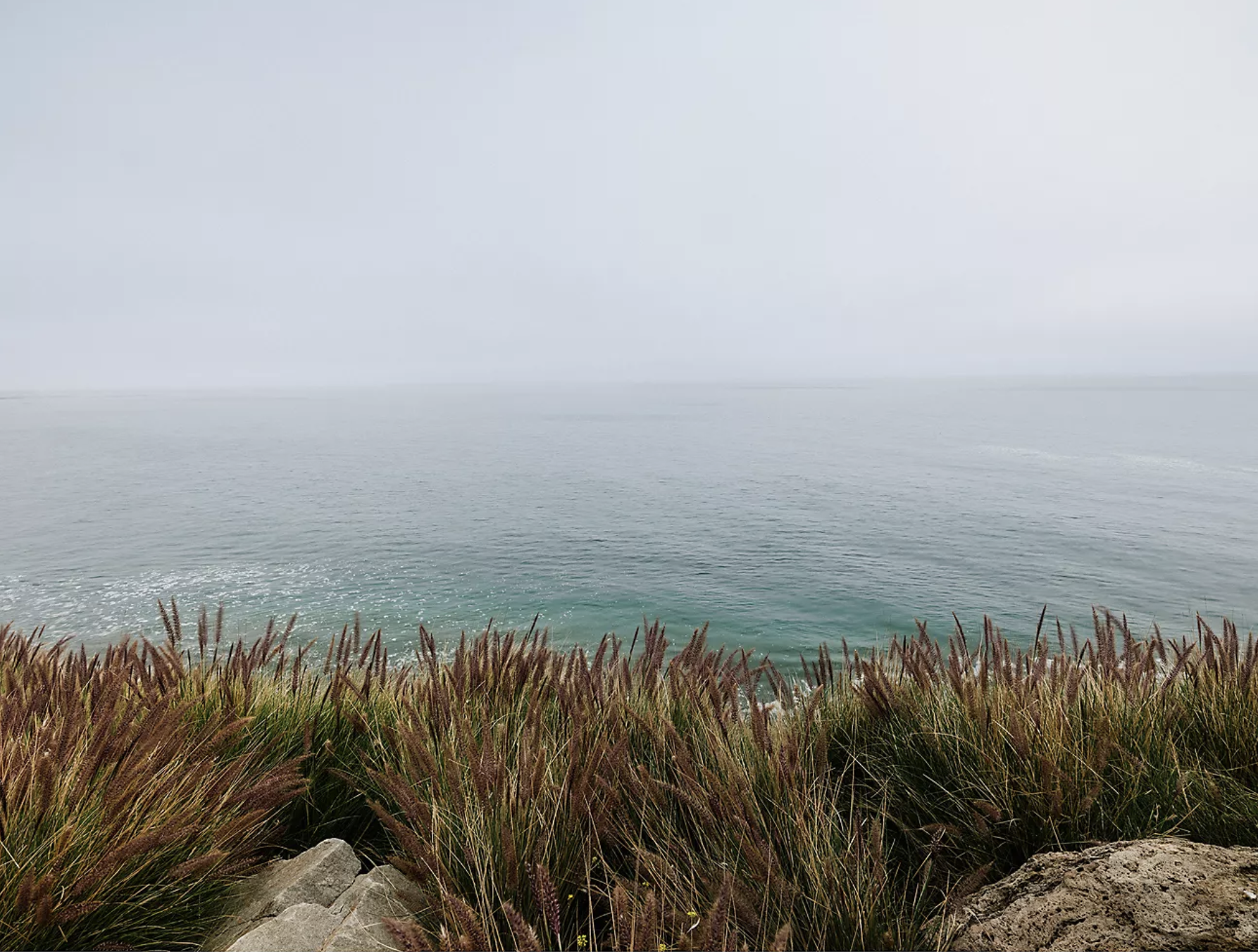 Here are a few more pieces I was eyeing and may have brought home with me 😉


Diptyque FLuer D'Oranger (Orange Blossom) Reed Diffuser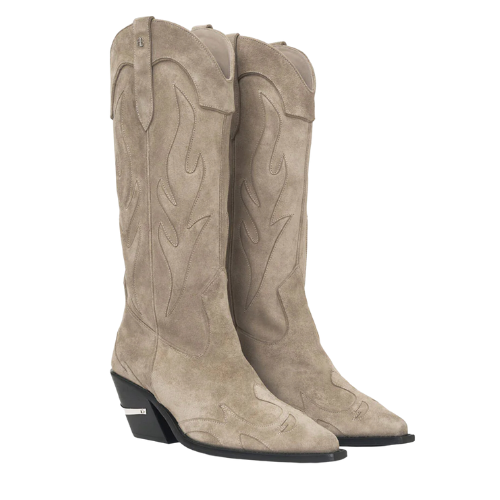 Anine Bing Tania Boots Modern take on traditional cowboy boots
Point Dume Hike
To wrap up our trip, we took a beautiful hike along the picturesque shoreline on the 1.5 mile out-and-back trail in Point Dume. Tread carefully down the staircase to the beach. The hike back up will be a total calf burner, but it's worth every ache!
It's always a pleasure to clear your mind with an ocean breeze. I highly recommend How To Infuse Mindfulness Practices Into Your Everyday Routine — it'll leave you feeling peaceful and grounded.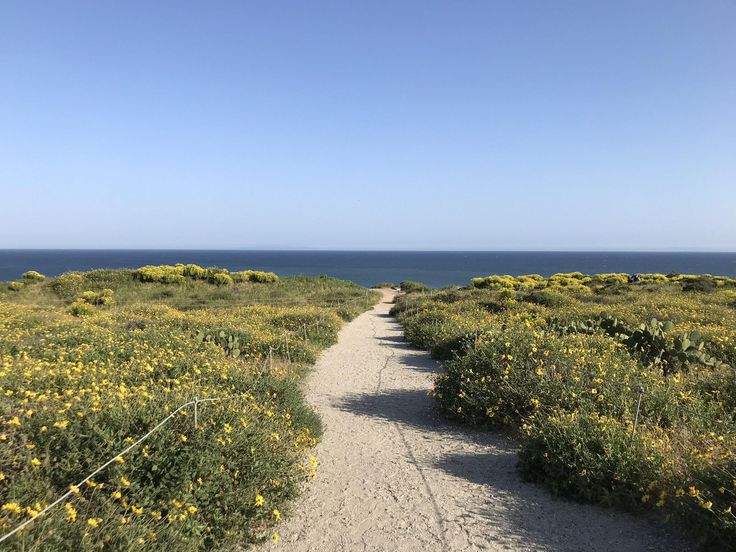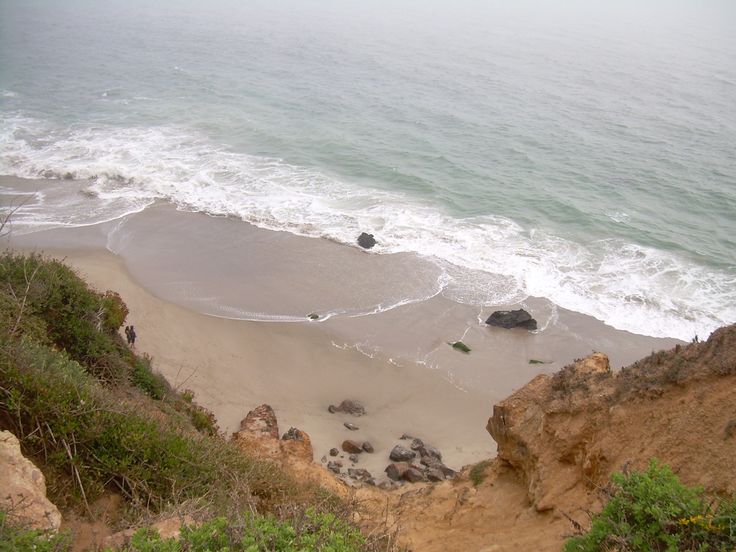 Last But Not Least, Let's Talk Outfits
I found these three affordable outfits on Amazon and accessorized them with a few of my go-to's. You can shop the Malibu Vacation Edit looks here.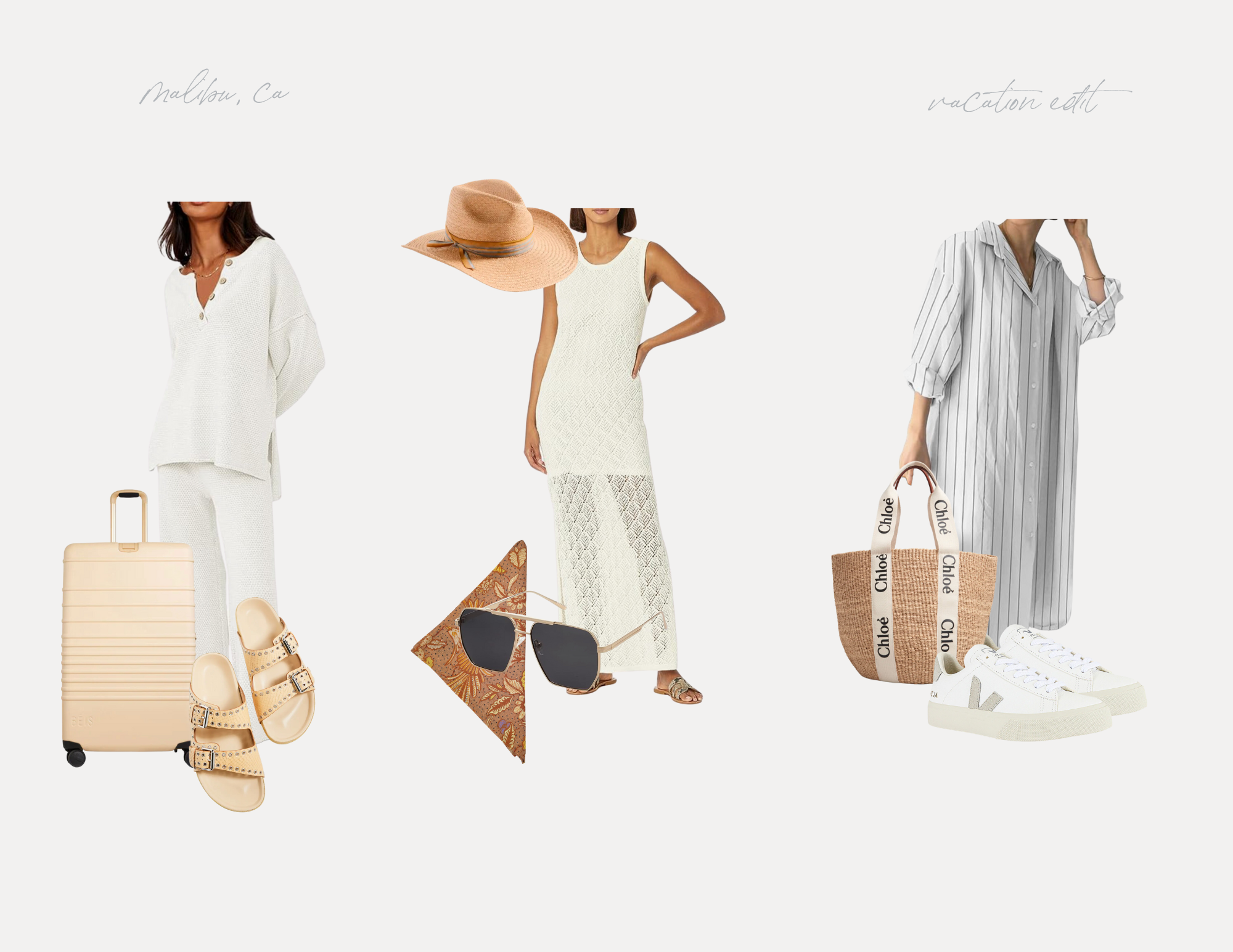 That's all for now. Check back on my Insta here for the inside scoop on our family vacay, girl's trip & creative work retreat! Travel always is a time to reflect, replenish and feel inspired by your adventures that await you!
If you find yourself on a dreamy Malibu vacation be sure to share with us all the fun you had ☀️
XOXO,
Allison & Emma