The holidays are all about homes full of family and friends. Are you preparing your house for guests? If so, this post is for you! We're gathering all our favorites and sharing tips for getting your guest room ready. And, as in our case, that could be your kids' rooms that have to work for both kids and guests! Two of our three are coming home from school, and we have guests coming to stay too. Some may think there's no way a kids room can double as a comfy, inviting room for guests — but we're here to tell you it can serve both purposes! Follow these steps and you'll feel ready and able to entertain guests over the holidays … like a pro.

CLOUZ HOUZ TIP: To make guests feel welcome and comfortable, it's the simple things 😊 For example, I like to add travel-sized toiletries to nightstands in case anyone has forgotten items like toothpaste, aspirin, earplugs, charging cord, etc. Also, a carafe of water and a glass for an easy middle of the night sip is always a nice touch. Your guests will appreciate these small gestures!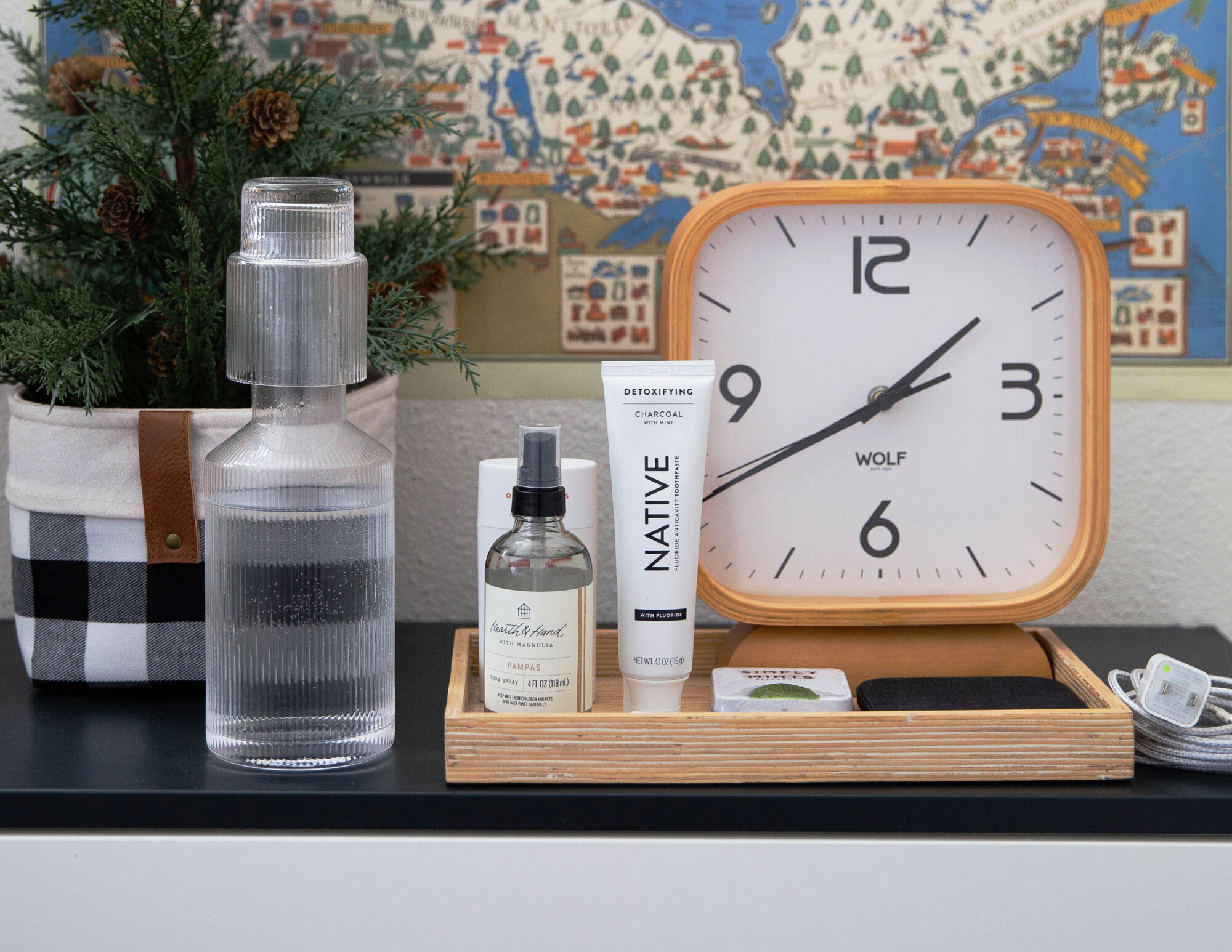 Treat whichever room you're designating as a "guest room" as a special retreat for your guests. Whether it's a den with a pull out sofa or an office with a blow up mattress, you can create a cozy space for family and friends where they can relax and enjoy their time in your home. See below for some items that we think are not only comfy and inviting, but also practical and budget-friendly. Adding these will make a "5 star hotel" experience in your own home!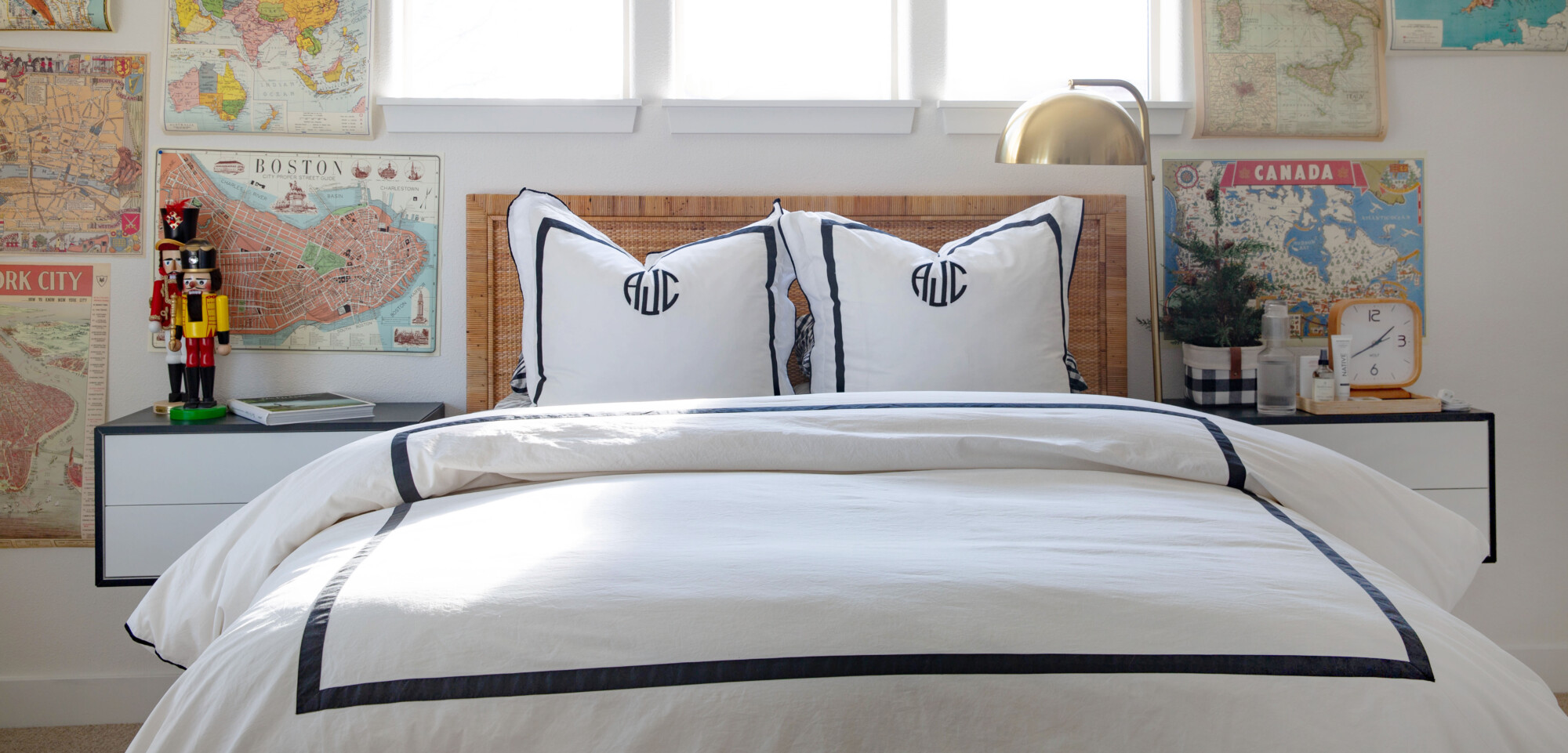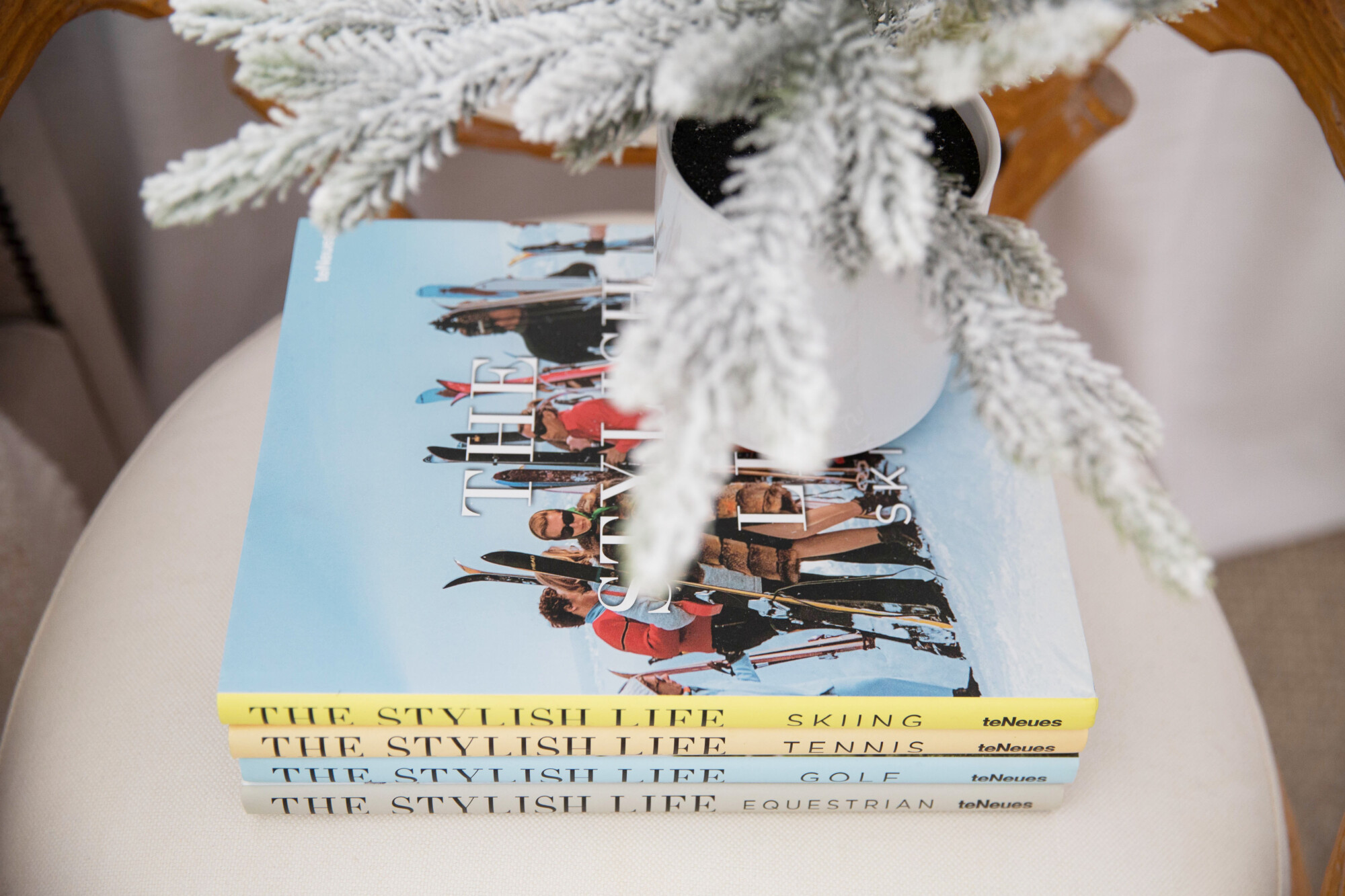 CLOUZ HOUZ TIP: We needed a nightstand in our daughter's bedroom since she took her furniture with her to college. So, we turned a chair into a surface by adding a stack of books. Then we placed a small dish to collect guest's jewelry, etc. and set out a tray to hold a glass of water or a phone.
1
Water Carafe and Glass
Make everything feel special, even a late night sip of water! This water carafe and glass set is so cute. It's the perfect addition to the guest room to make visitors feel like they're truly being spoiled with simple luxuries.
2
Tabletop Tree for Nightstand
I love this little tree for placing on a nightstand to make your guest's room feel festive. Add lights for a night "glow" in the room, or leave naked for a cute touch to any space. I bought two of these this year, and just ordered a couple more for the kids' rooms. They would also look sweet with ornaments.
3
Flannel Sheet Set
New sheets always feel luxurious, and these are sooooooo good! They're inexpensive, but feel really nice on a cold wintery night. And, let's not forget how handsome they are as well! I got a couple of sets or the kids' rooms this year, and they love them. It's a win-win as kids and guests will love to curl in for the night!
4
Gingham Duvet and Shams
We purchased this duvet and these shams for our daughter's room, and now I'm on a mission to get the same ones in the green colorway. The quality of the linen is really really good, and I love the relaxed yet preppy look it adds to her room. I've purchased Serena & Lily bedding over the years, and I have never been disappointed.
5
Luxury Air Mattress
If you want to turn a den or TV room into a guest space, I recommend investing in a good air mattress. This particular one has rave reviews, with air-filled coils and a built-in air pump to adjust the firmness of the mattress. Add some nice sheets, a down comforter and fluffy pillows and your guests will feel spoiled all through the night!
6
Sheepskin Throw
I use sheepskin throws all the time, whether they're thrown a chair or sofa or as an easy solution to put something cozy and luxurious to the floor! I placed a couple next to the bed in our daughter's bedroom where we will host guests as well. It adds just a little something extra that will feel so good when stepping out of bed in the morning!
7
Rattan Bed Frame
We've had the bed in our son's bedroom for years, and I still love it as much as I did the day we got it. It's a classic style -- not too childish, yet relaxed enough to feel casual and comfortable. The natural quality of the rattan goes with many styles of bedding. It looks especially amazing with hotel-inspired bedding, with classic embroidered sheets and beautiful duvets.
8
Brass Dome Floor Lamp
I can't say enough about how much I love this floor lamp! I've used it for clients' projects as well in our home. Both our boys have them as a reading light over their beds. I really like the contemporary, cool vibe it gives to their rooms. It has a handy touch sensor for ease in the middle of the night. And, you can't beat the price for the look! It's a great dupe for a designer look.