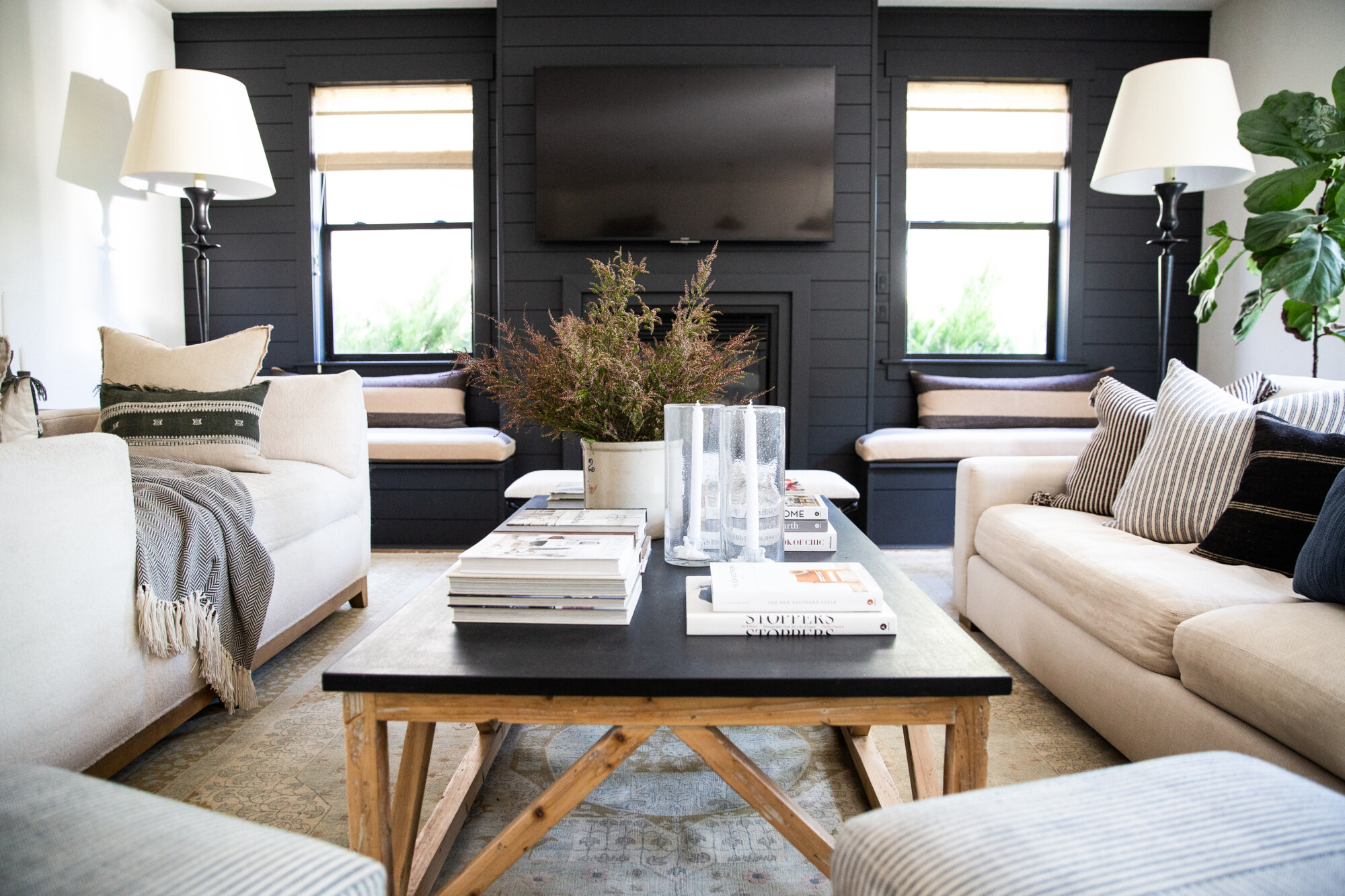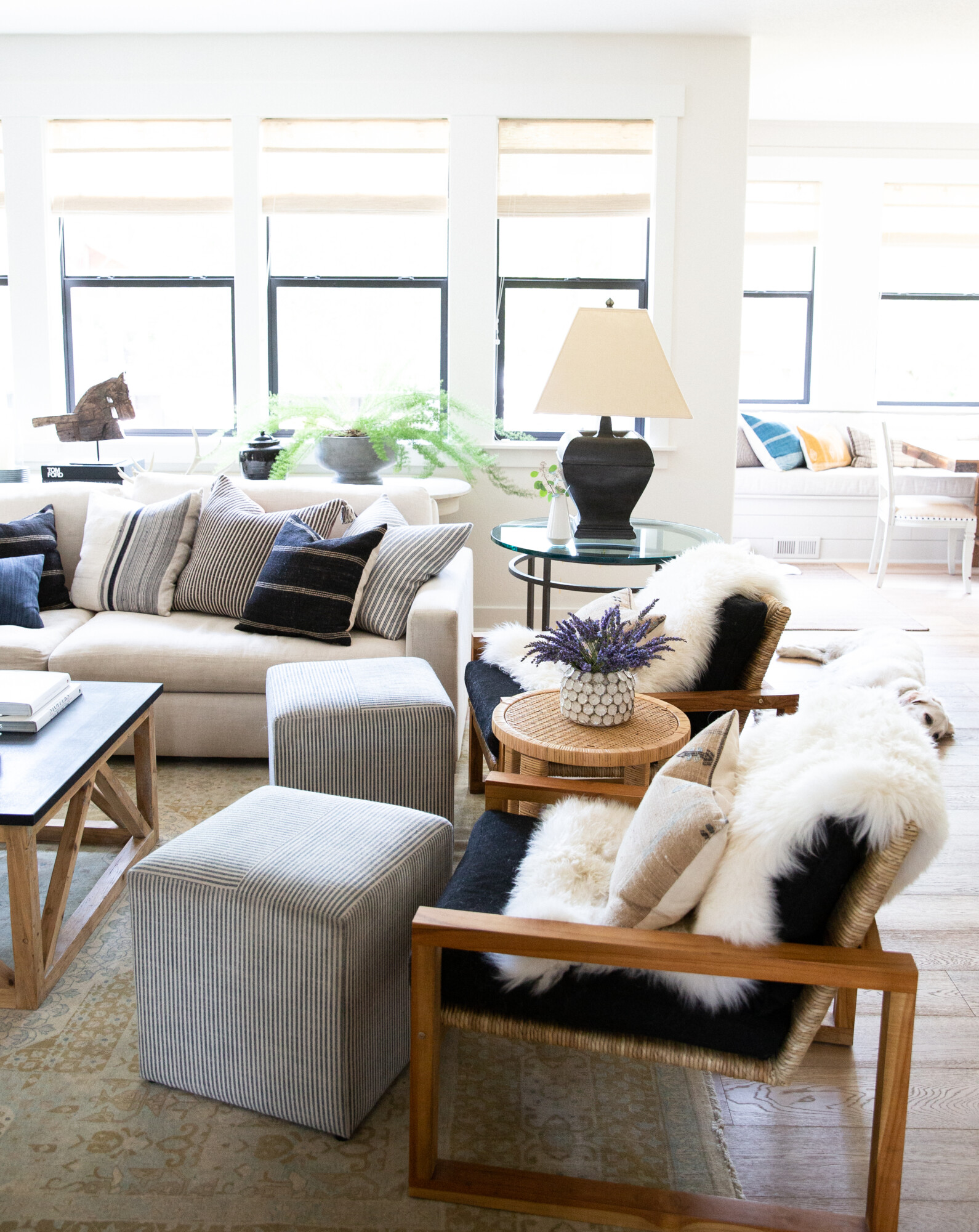 Creating a cozy and inviting space requires layering with textures, patterns and materials. We knew we wanted to create a space where it would be easy to spend time relaxing and lounging. We spend the majority of our time in this room — hanging with family, watching TV, reading and entertaining! 
We'd definitely recommend keeping a simple palette for your larger furniture items. In our case, we used linen and ivory as base colors for the sofa and chaise. Then we added the lounge chairs with black wool cushions for some contrast, and a dark stone-topped coffee table which compliments the color of the dark shiplap wall. 
Once the foundation is set, add layers with pillows, throws, live plants, and lighting. What you get is a carefully curated look of coziness! Check out these items if you'd like a similar look in your own home You can also use the exact items we used to create this space!