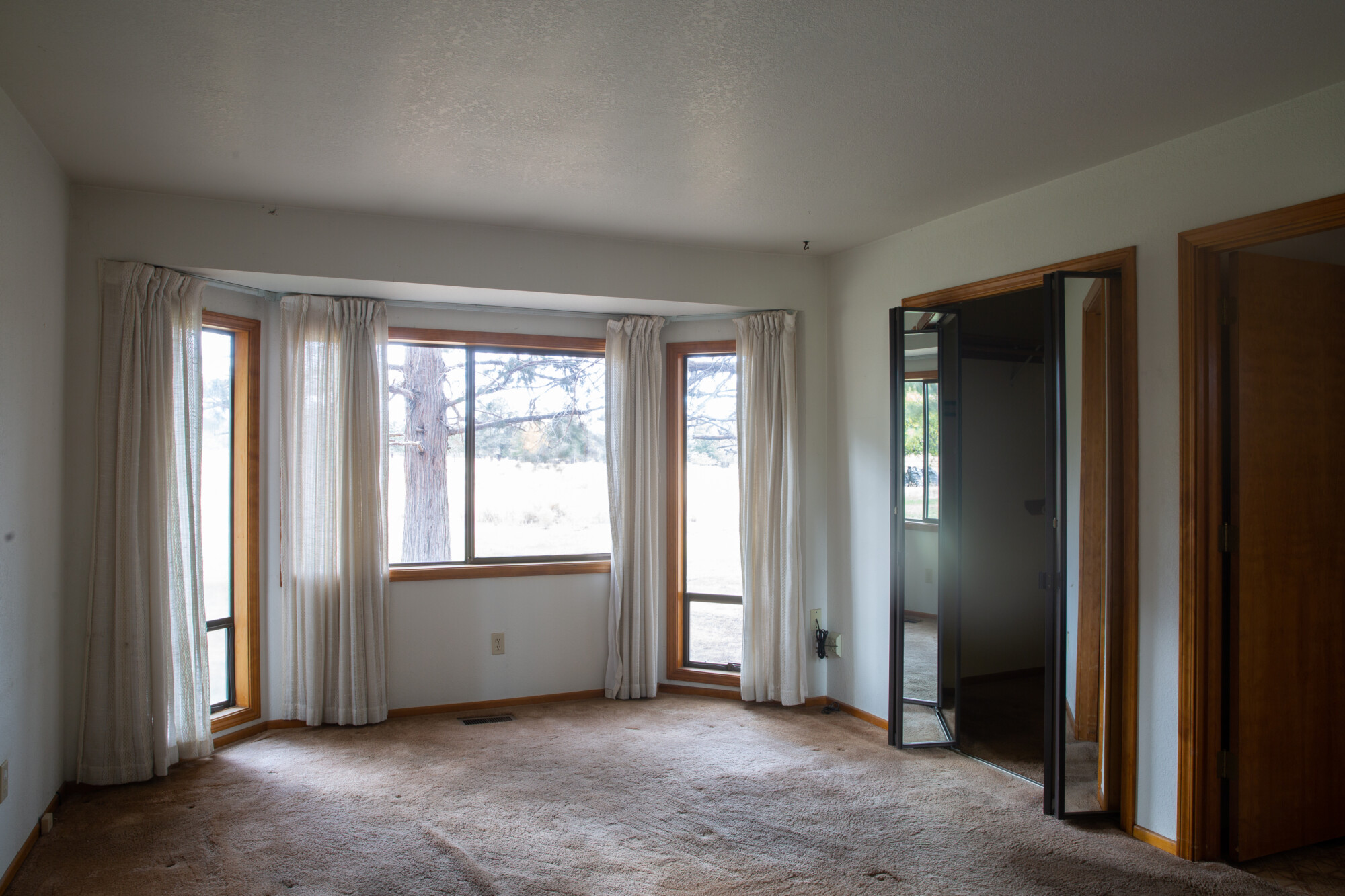 We're so excited to finally share some of our plans for the Tumalo Project! It has taken a while to get them in place, and we're still fine tuning, but we wanted to show you some of our thoughts and ideas now.
The house is 1,500 square feet, so we knew we needed to find a way to give it a little more space. We've decided to add on to the north end of the house, which will allow us a fourth bedroom and an enlargement of the primary suite. Currently, the primary suite lacks space, and the bathroom is just too small for the primary suite standards homebuyers are looking for today. To get the most bang for our budget, we are pursuing the idea of extending the house by 15′ x 30′. We will be adding 450 sq feet, making the home just slightly over 2000 square feet. We think this addition is much needed for the property, which is chock full of potential!
Today we wanted to share how we came to this decision and some of the driving factors that led us to build this addition. Below are our priorities for the primary suite, and how we will achieve these goals by adding square footage. We're eager to see this space come together … it's going to be such a great transformation!
Primary Suite Addition … before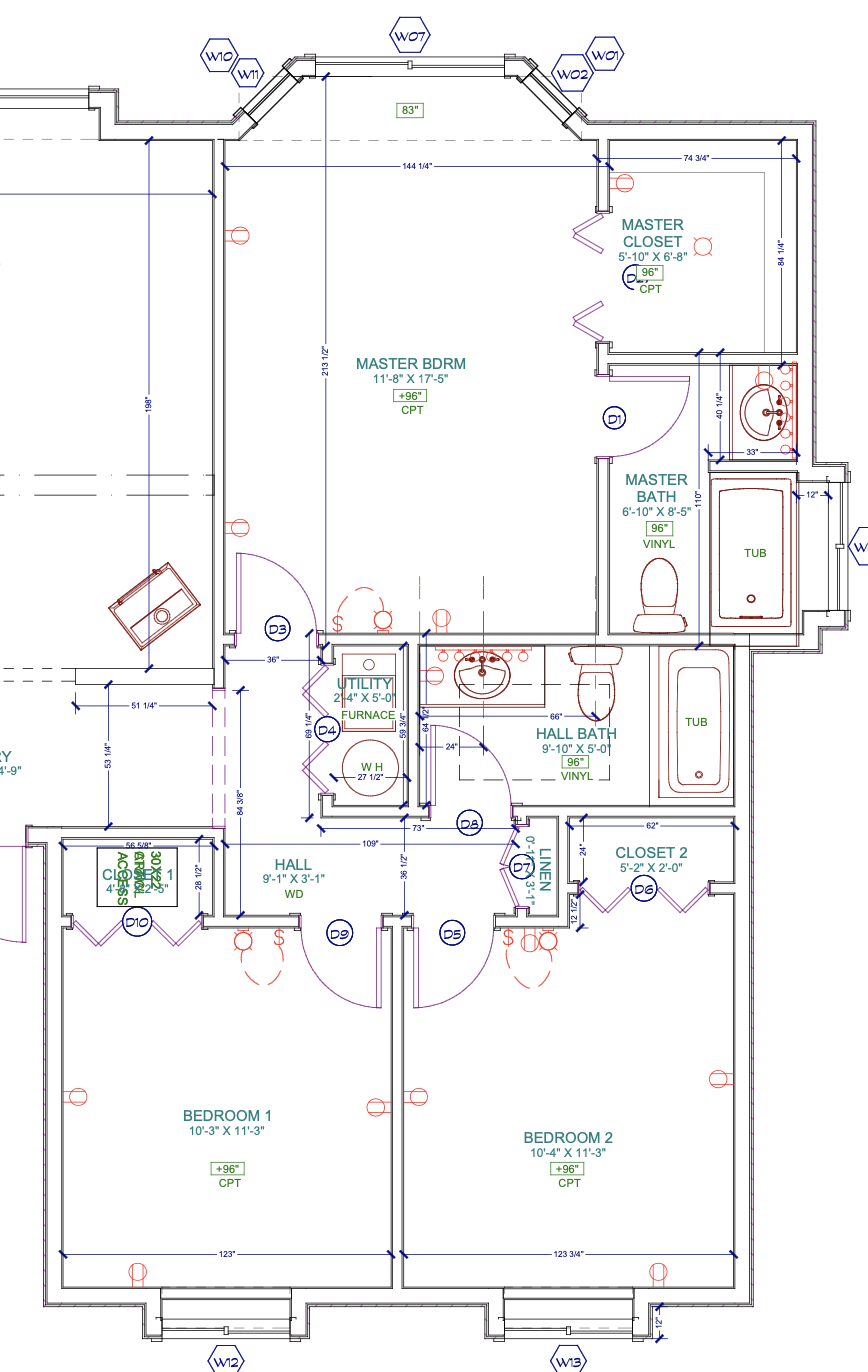 ---
Primary Suite Addition … after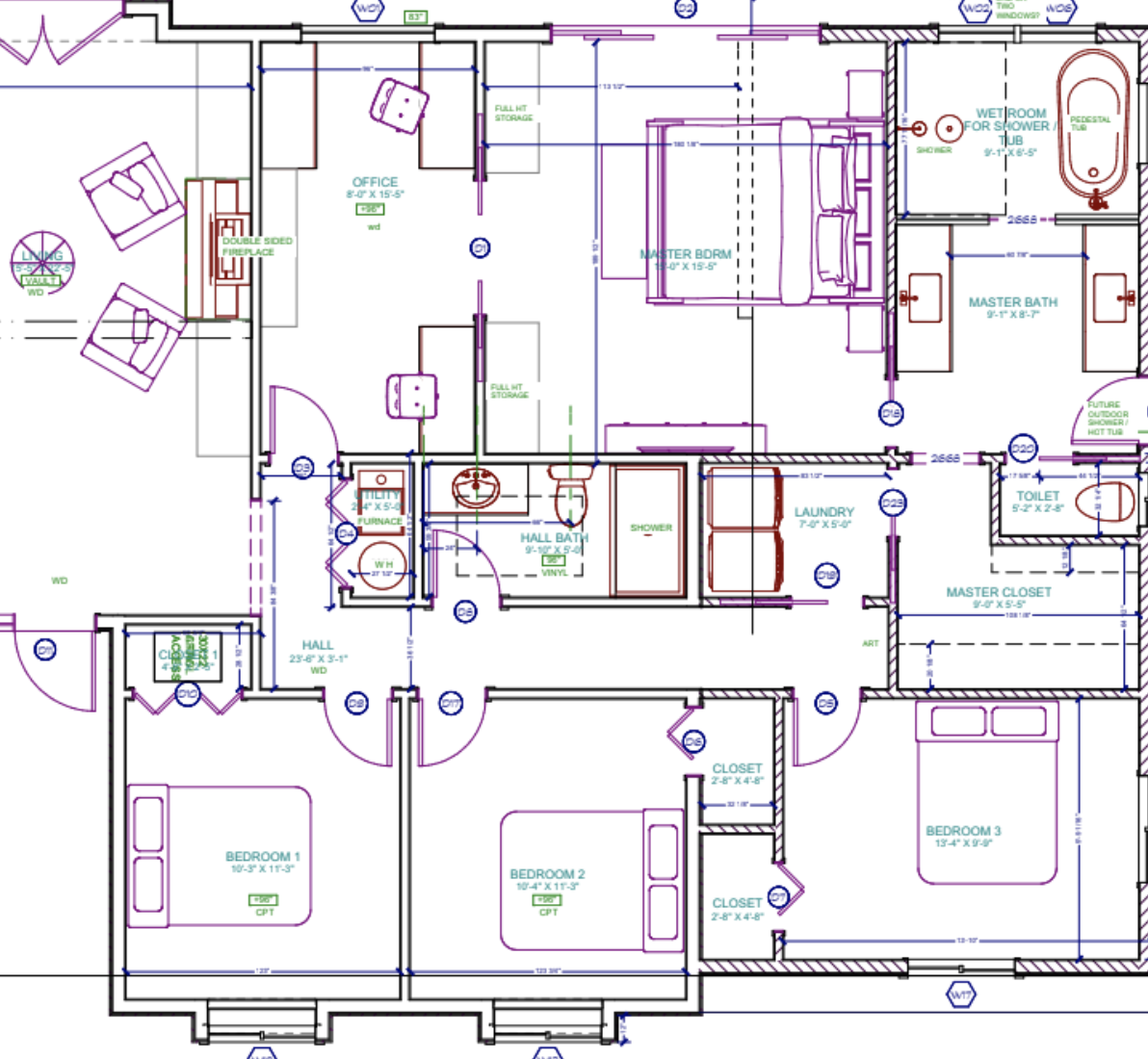 1. Create More of a "Suite" by Adding a Sitting Area/Den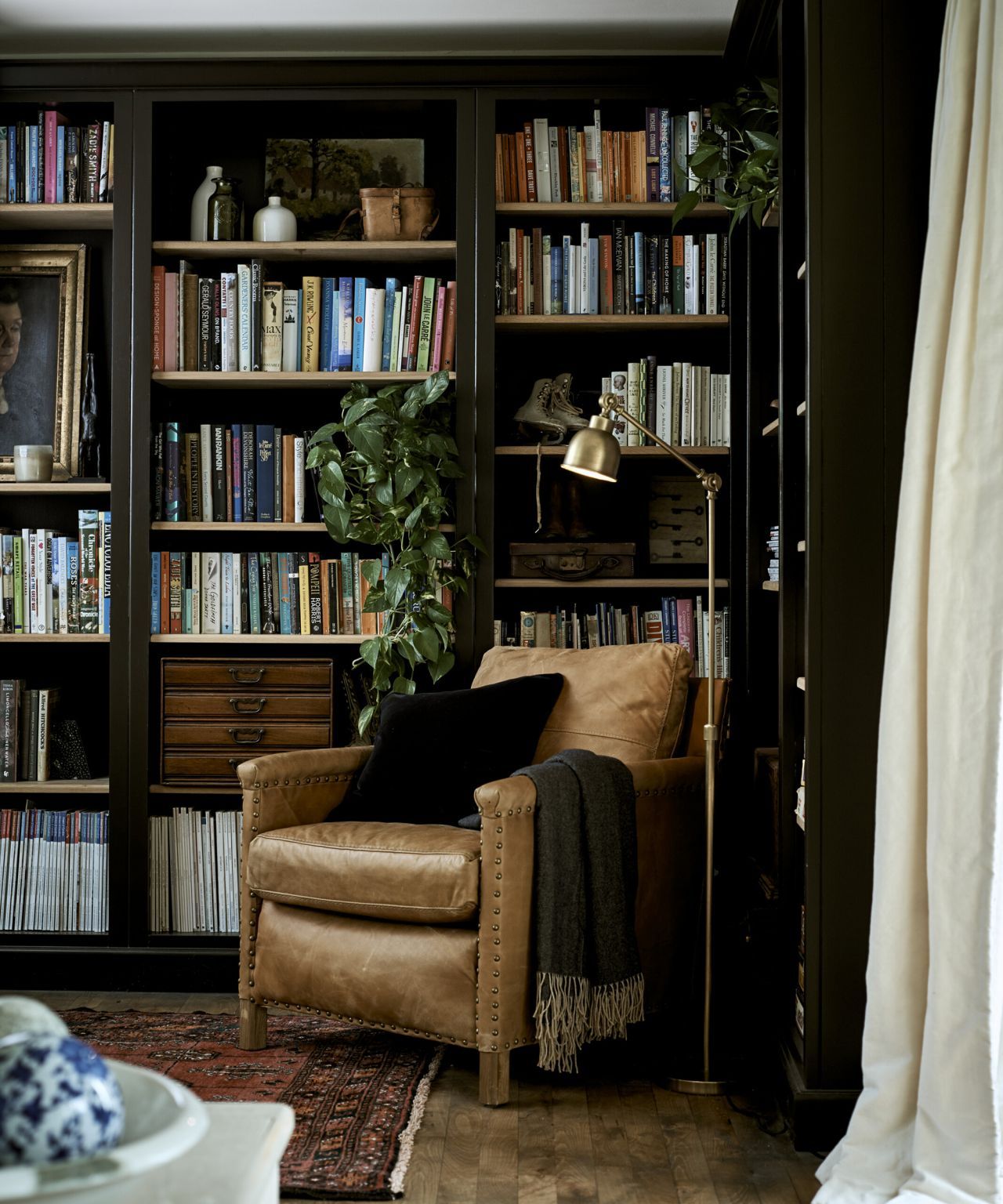 As you can see from the "before" plans, the primary bedroom currently sits right off the entryway hallway (which also has a closet where the water heater and furnace sit. This not exactly the ideal placement for a primary bedroom. So, our first goal was to create a "buffer" between the hall/utilities closet and bedroom. We've been working with an architect to design the addition, and came up with the idea of creating a small work space/den off the bedroom. With this addition, you would be able to enter the den off the hall and walk though it to get to the bedroom. This creates a more gracious and special entry for the primary suite, and it adds to the footprint of the bedroom so it will feel bigger. We thought by creating a den off the bedroom, the new homeowners could have an office and sitting area connected to the bedroom for relaxing, reading, watching TV etc. Think this feature is going to be so so nice! I envision this space to be moody and cozy. More to come on how we will achieve this look!
The wall that divides the den from living room is where we would like to add a fireplace in the living room. We're exploring the option of a double-sided insert, so when sitting in the den you could sit by the fire as well! How cool would that be?? This will come down to budget. We have a quote for a wood burning insert for the fireplace in the living room, but we need to look into how much that would change if we wanted a double-sided version. If we can afford it, it would be a beautiful perk to the primary suite that would make a lot of sense for resale value. I loved when Chris Loves Julia added a double-sided fireplace to their living room (in their case, the other side was to the dining room) … but isn't this just gorgeous?!?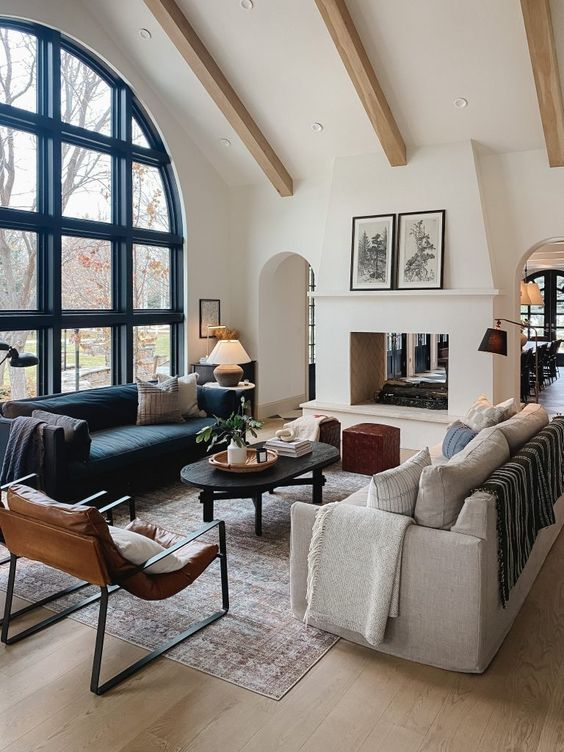 2. Enlarge the Primary Bathroom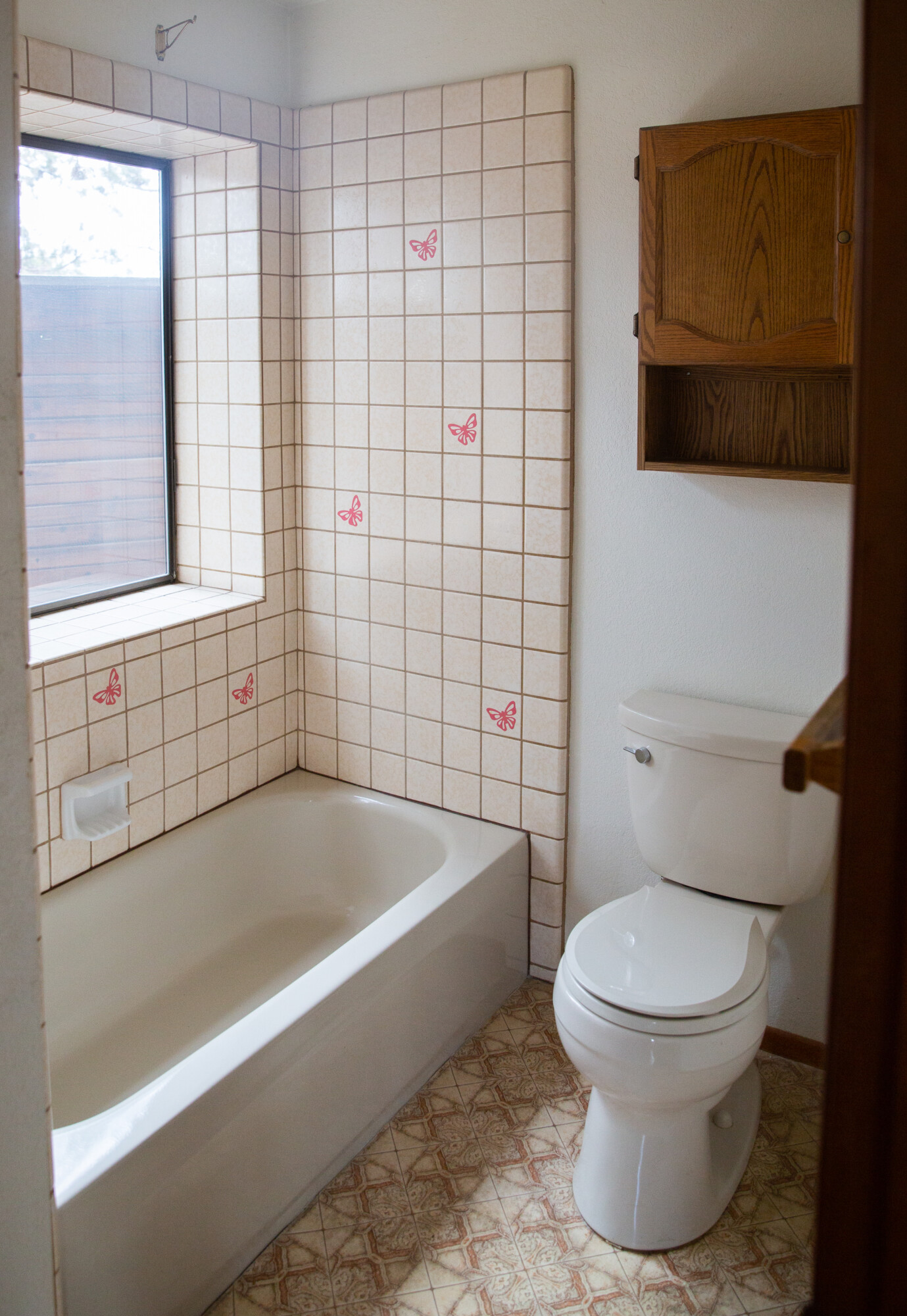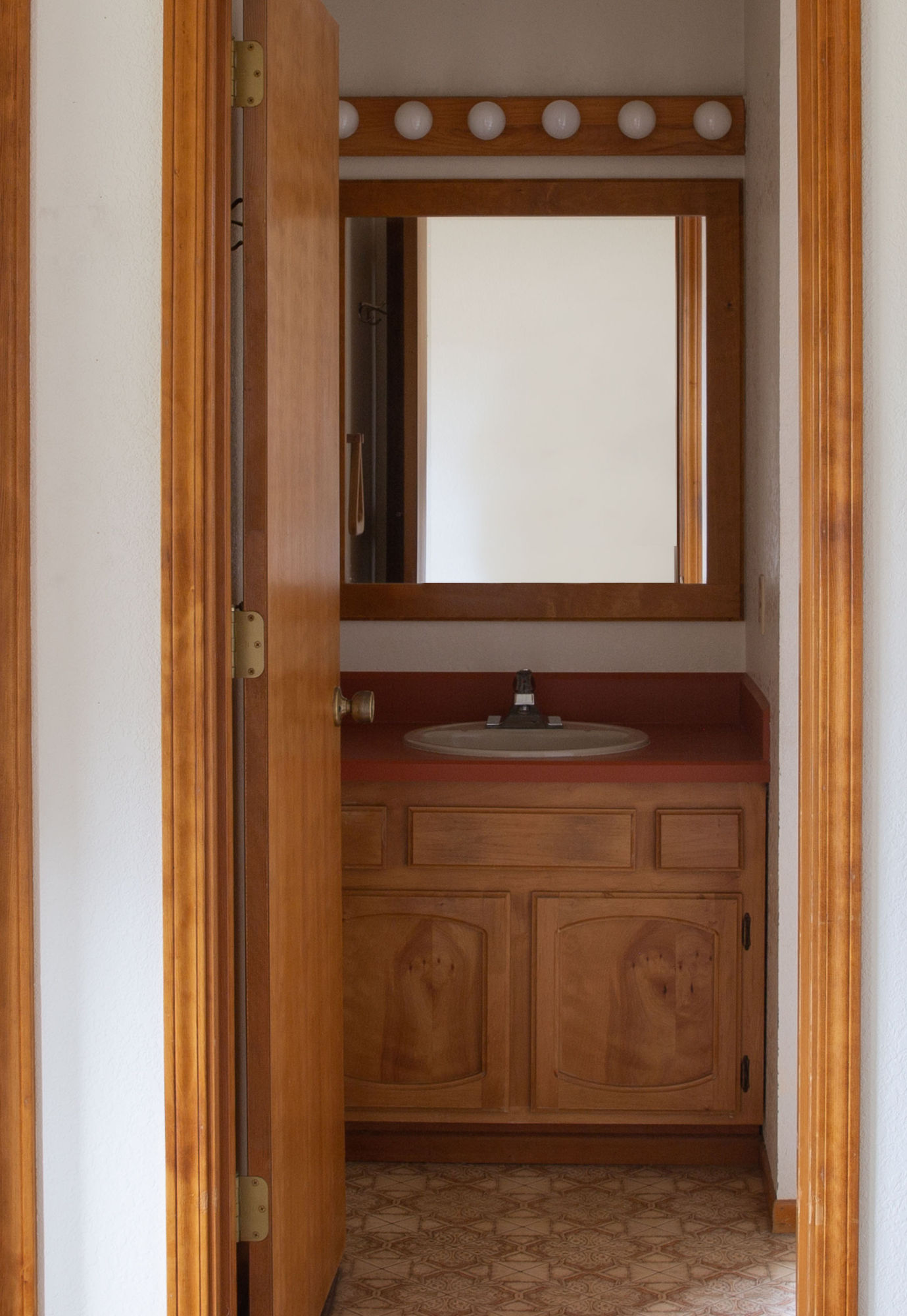 The current bathroom is a single vanity with a small tub/shower combo. Not at all what you would want for a primary bathroom! We explored other options that didn't require adding on to the home to enlarge the bathroom, but it was just not possible. So, by adding the additional square footage, you can see how much we gain in the en suite footprint for a beautiful bathroom. We're able to achieve this layout with his/her vanities, along with a generously sized shower and tub area, Or, if you're blog subscriber, you know all about wet rooms after last week's "Sunday Subscriber" newsletter 😉 We absolutely love this look for our project! We can accomplish a really special moment in the bathroom for soaking while looking out at the amazing views. Can't wait to make this space come together! I'm already scheming about tile and beautiful plumbing fixtures 🙂 Stay tuned for when we share our materials selections soon. It's going to be a stunner.
You may be asking: why is there a door that leads to outside off the bathroom? Our thought is the future homebuyers could add the most beautiful space off the bathroom, whether it's an outdoor shower, a sauna or even a cold plunge tub. I've never tried a cold plunge, but our new assistant Kaylei has told me all the benefits — and I think I'm in!
I've always loved this image from Lauren Liess' book "Feels Like Home." If you don't have it, you need to go out and buy it right now! She designed this beautiful space right off their primary bedroom in one of her previously owned homes, and it made me wonder how dreamy it would be to have a space like this connected to the primary. Especially in Bend, I can imagine the new homeowners would love to rinse off outside after a long bike ride or hike. Wouldn't that be so so heavenly!?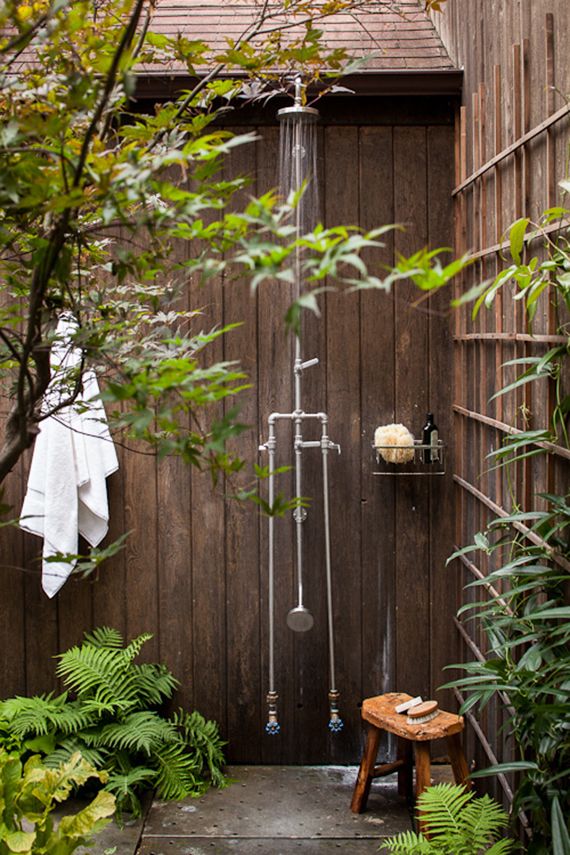 3. Improve Primary Closet and Storage
As crazy as it sounds, primary closet space is very very important to homebuyers. Statistics show that storage for the primary suite is a huge priority when buying a home. Although it won't be a super big closet, it will be a nice walk-in closet for the new owners. We also plan to add some added wardrobe cabinetry in the bedroom to attain just a bit more hanging space for non-seasonal clothing (this is also added storage space).
We've always used the IKEA Pax System when designing our own closets, and we have some great hacks to share on how to make them look custom. This is exactly what we'll do on either side of the large double pocket doors that lead to the bedroom. Here's an image that shows the look we are going for! There are now companies that sell doors for the IKEA cabinetry, so I'm researching this a bit, but the idea is to create a custom built-in cabinetry look without the expense. (See a past project here where we painted our PAX wardrobes.) I'm loving this look and hope you do too!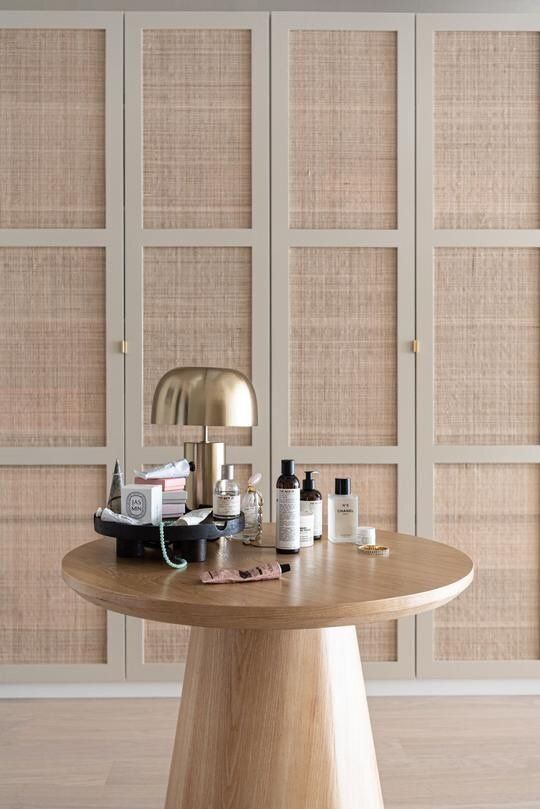 4. Create an Indoor/Outdoor Feel
Homes in Bend are known for having an indoor/outdoor feel. Let's be honest, a lot of people move here for the landscape and for being outside! We want the primary bedroom to capitalize on the amazing views out back, so we plan to add either french doors or a large slider that creates more of a sense of "outside in." I'm so excited about this feature as I really think it will make a huge difference to be able to access the backyard from the bedroom. I could see a large deck or patio there for drinking your morning coffee, or enjoying a nightcap after dinner under the stars! Here's an image that speaks to the vibe we want to create with the doors and patio outside.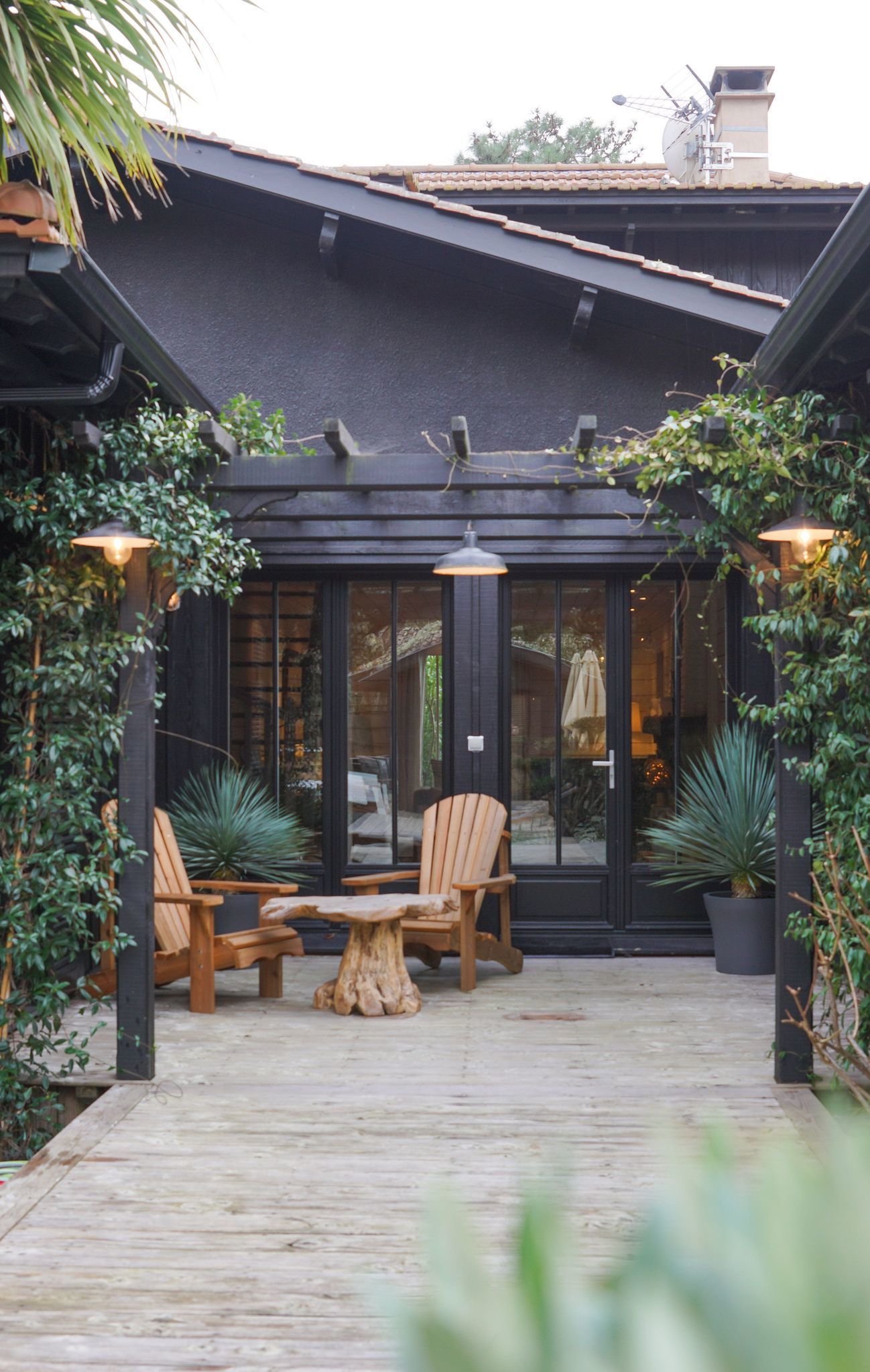 We're getting very excited as we finesse these plans, and we're close to finalizing them and getting them off for permitting! Stay tuned in the coming weeks as we share more details on the rest of the house. Keep checking back for more ideas, inspo and design direction!