Don't Overpack for Your Next Vacation! Here's What I Learned
To my fellow travel enthusiasts … I'm so excited to share my recent experience with you all! I recently embarked on my vacation getaway to Italy with Boxwood Avenue, and let me tell you, it has been a dream come true. However, there's a twist: I decided to challenge myself and pack only a carry-on for the entire trip. As someone who has always relied on checked bags, this was uncharted territory for me, especially internationally. But guess what? I managed to not overpack, and I'm here to spill all the details on how I made it work. 
Now, I've always admired those effortlessly stylish travelers who breeze through airports with just a carry-on in hand. I mean, seriously, how do they do it? So, armed with determination and a Pinterest board full of packing tips, I dove headfirst into the challenge.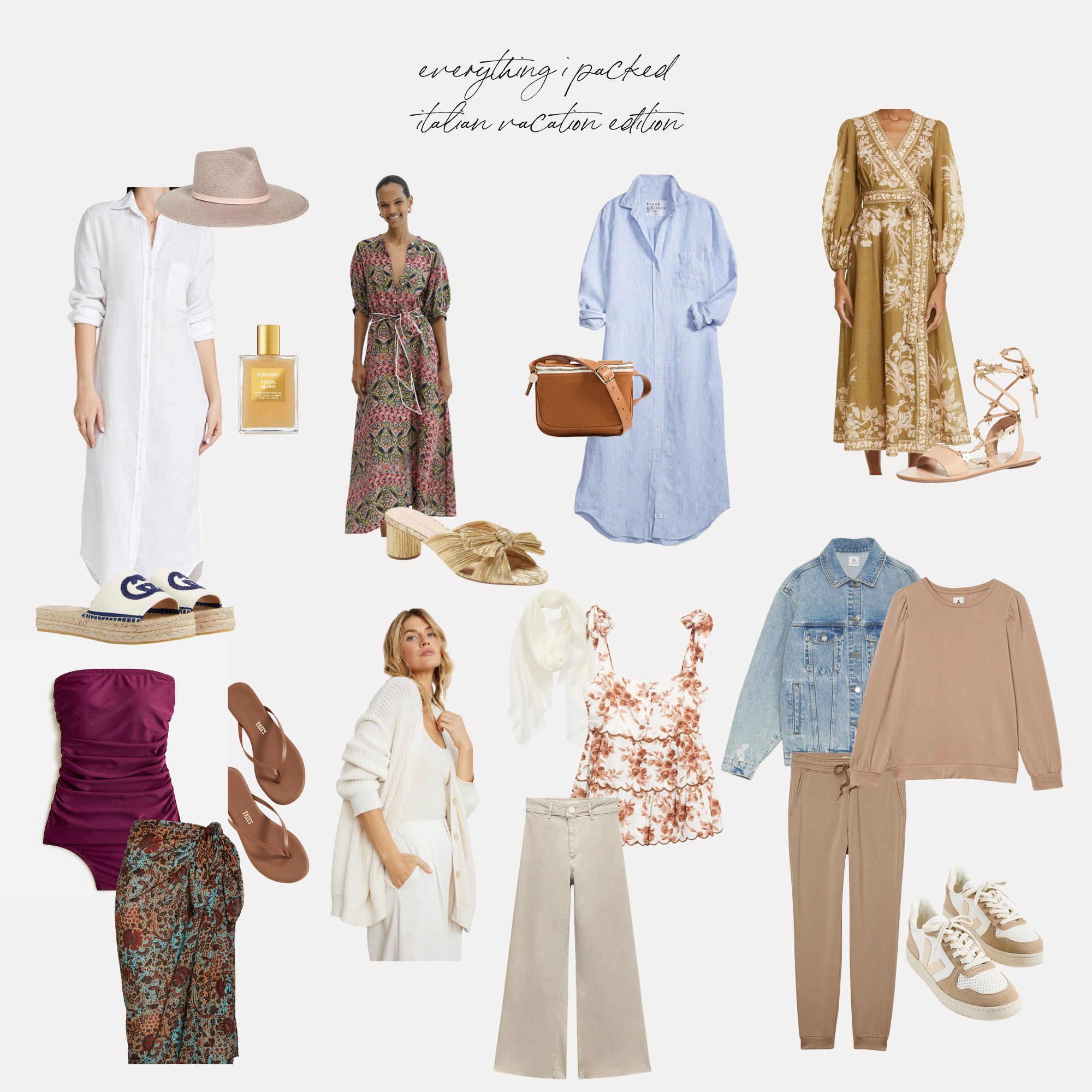 1. Capsule Wardrobe: the secret to help you not overpack
The ultimate secret to traveling light and stylishly: the capsule wardrobe. Trust me, I hadn't given it a shot until recently, but oh boy does it work like magic! Instead of stuffing your suitcase with a gazillion outfits, opt for versatile pieces that can be mixed and matched effortlessly. Choose a cohesive color palette, and sprinkle in a few statement accessories or key pieces to spice things up. This way, you'll create a wardrobe that feels diverse and layered, without the dreaded overpacking syndrome. Gone are the days of hauling around items that never see the light of day! This way, I'll also be saving lots of space for souvenirs. 😉
2. Luggage
Investing in good luggage is also an absolute game-changer. My personal secret weapon: the Weekender. I swear this bad boy has revolutionized my travel game, offering both style and durable functionality. I even use it as my personal item. But, don't go overboard when filling it up, or you'll be left with a squabble to fit under the seat in front of you.
3. Packing Cubes: the best way to not overpack
Once you experience the sheer convenience that packing cubes have to offer, there's no turning back. I'm able to neatly fold my t-shirts, pajamas, and delicates into separate cubes, which makes my suitcase a haven of organization! Not only do they help keep your items compressed which saves valuable space in your luggage, they also make unpacking a breeze. No more rummaging through a chaotic mess of clothes to find that one specific item buried at the bottom! Everything has its designated place, which for me, is now considered an absolute must-have for my travel routine. 
4. Shoes: know your limits
Alright, now it's time for some real talk about limiting your shoes. We all know that too many pairs can quickly devour precious space in our suitcases. So, let's embrace a minimalist mindset when it comes to footwear, and make smarter choices before we embark. You don't need to overpack here: believe me, you really only need a few, select pairs that cover all your bases. 
For my recent travels, I packed three essential pairs that effortlessly transitioned from day to night. First up, a pair of kitten heels. These were perfect for a dressy evening out. Next, a trusty pair of espadrilles. These versatile shoes are my go-to for strolling through sunny streets or lounging at a café. And of course, a pair of comfortable sandals — this will guarantee that my feet will stay cool and comfy during those long sightseeing walks. Oh, and how could I forget my reliable pair of sneakers that I sported on the plane? Perfect for exploring and impromptu hikes! Remember, less is more when it comes to shoes … and your feet will thank you for it.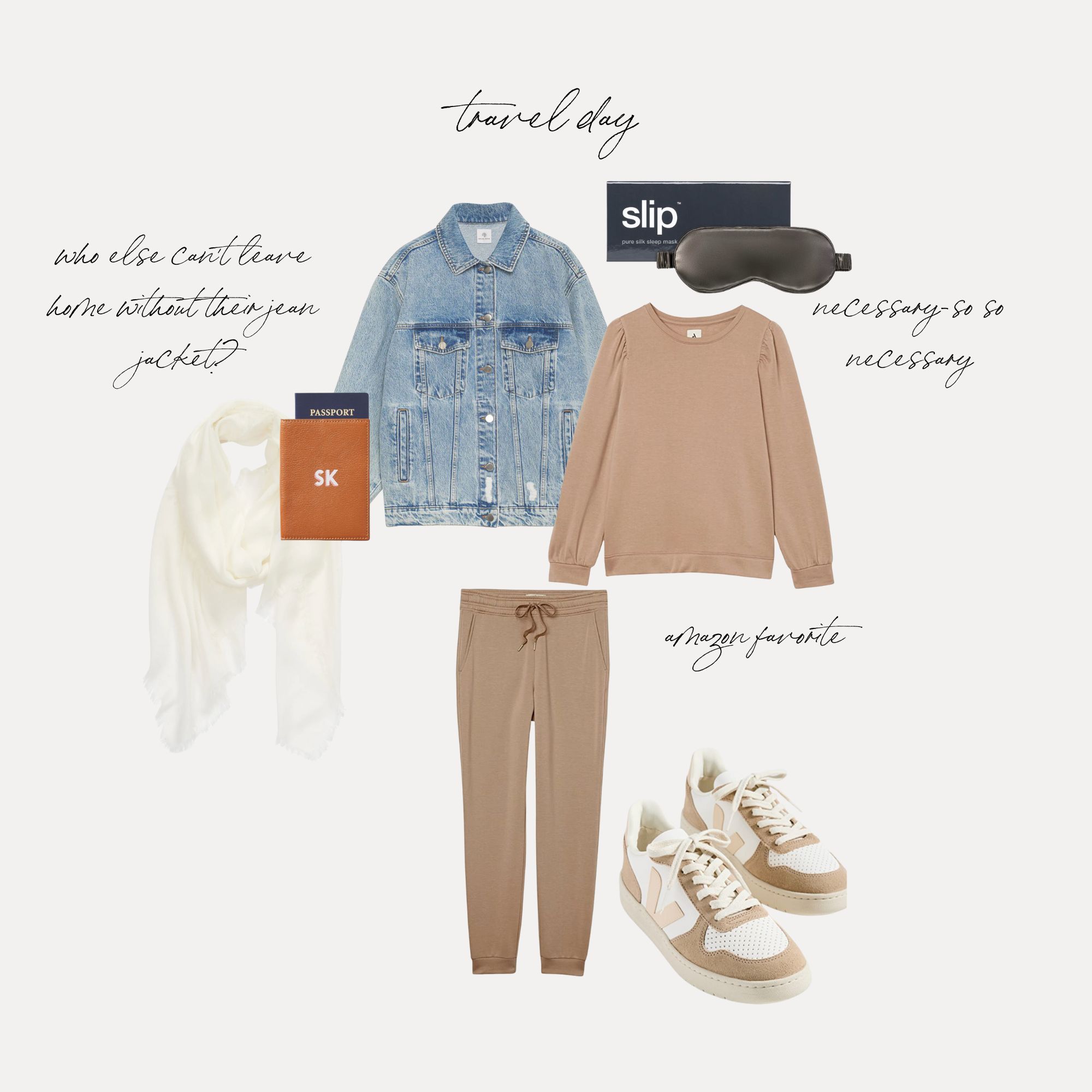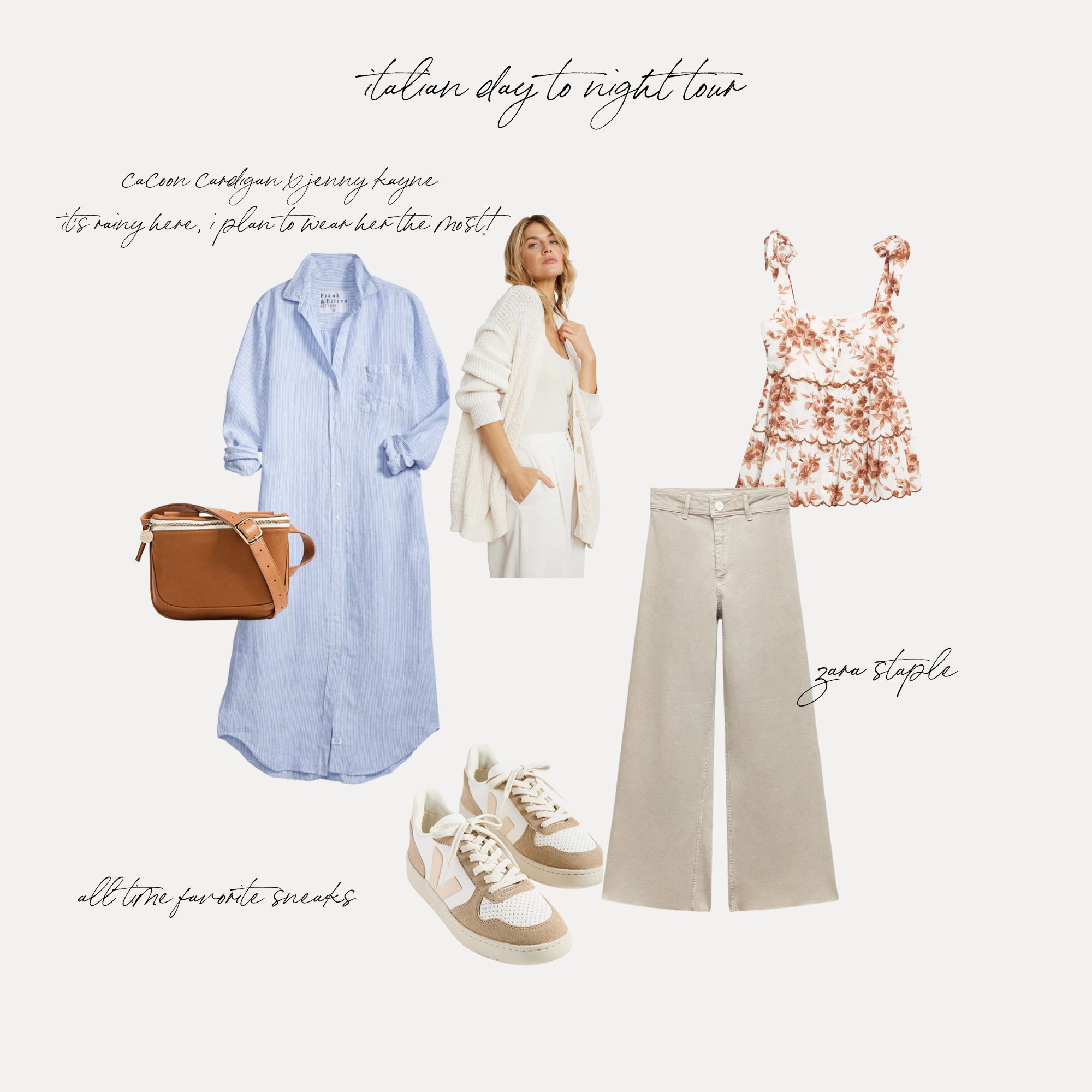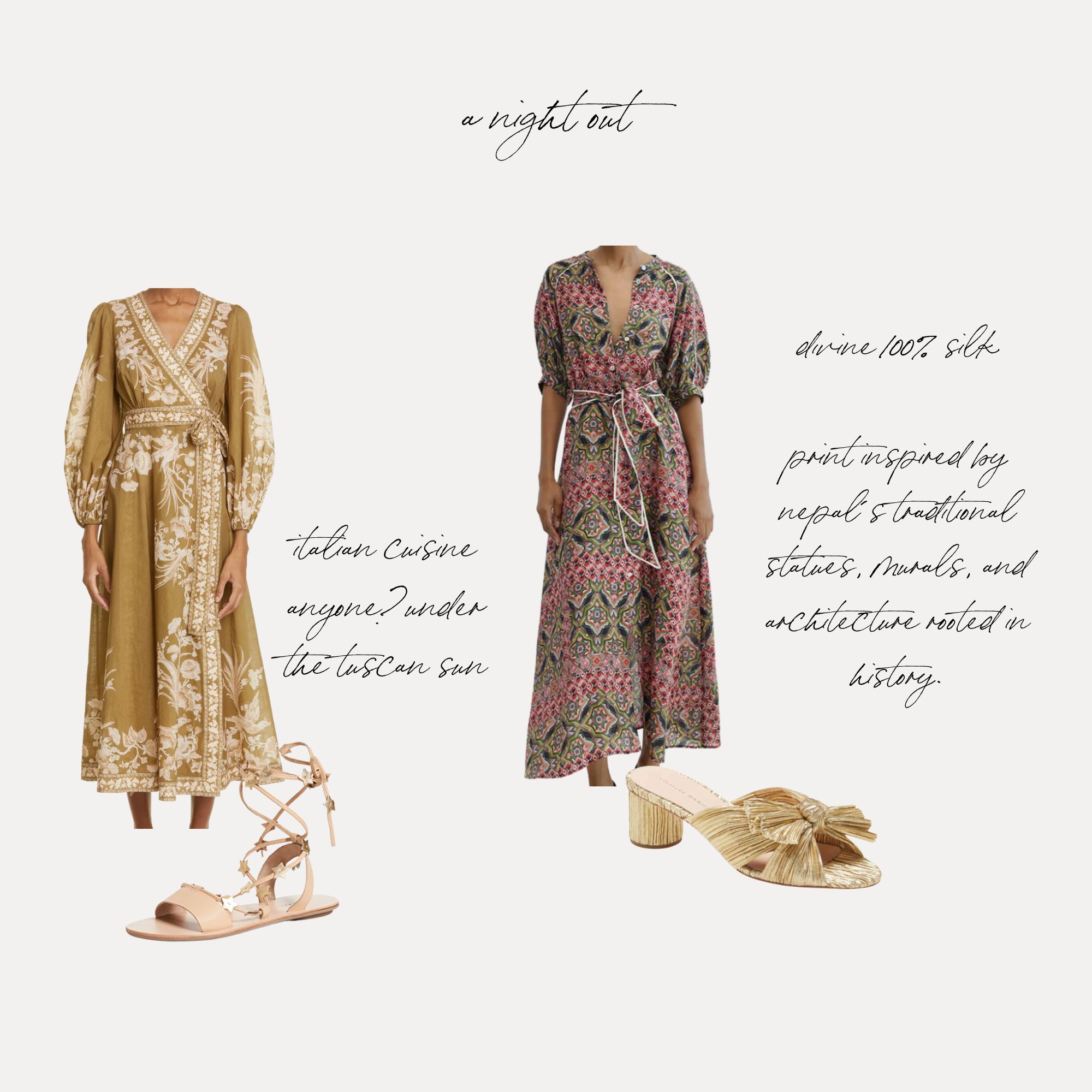 You can shop ALL these looks on our @shop.ltk page here! Hope the information in this post was helpful. Let me know if you give it a try for your next getaway 🤍