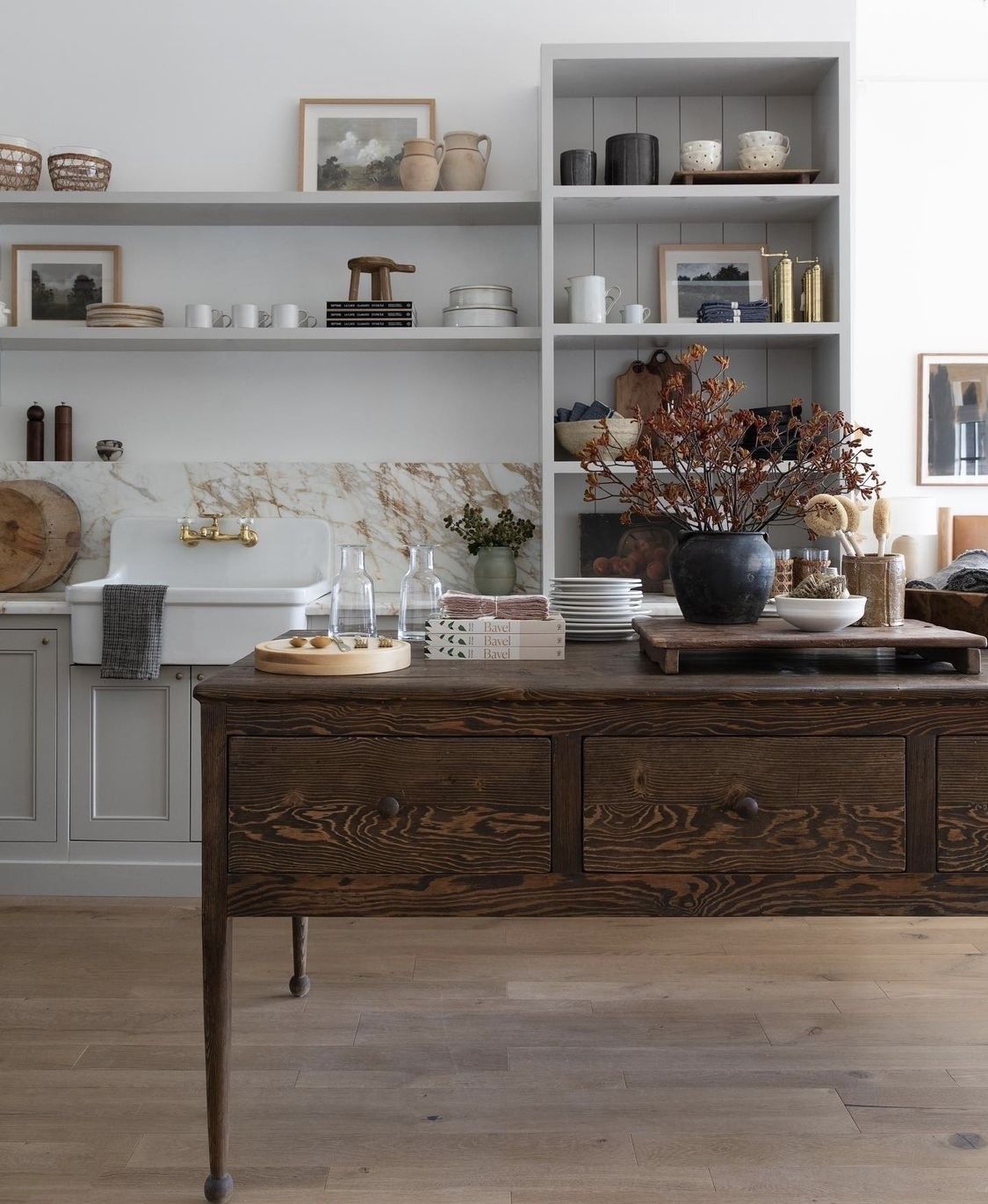 When an Island Just Won't Fit
In the world of kitchen design, the centerpiece often takes the form of an island – a versatile hub for cooking, dining, and socializing. But, what happens when your kitchen simply won't accommodate a piece of this size? Well, this fantastic alternative not only saves space, but also adds a touch of style and functionality: freestanding tables.
The Beauty of Freestanding Tables
On our hunt for the ideal kitchen setup, we understand that limitations can sometimes spark creativity. That's why we're here to guide you through the art of selecting the perfect freestanding table when an island just won't fit. Whether you're working with a cozy kitchen nook or seeking a flexible dining solution, the world of freestanding tables offers a world of possibilities. 
We always strive to turn our design challenges into opportunities, and our Tumalo Ranch project is a prime example. Nestled in a charming cottage-style kitchen, the available space was going to be a bit tricky to lay out. Our solution? A vintage butcher block table that serves as a functional food preparation surface and doubles as a captivating centerpiece. To enhance its decorative appeal, just add a simple vase with a stunning flower arrangement. It'll transform it into a picturesque focal point.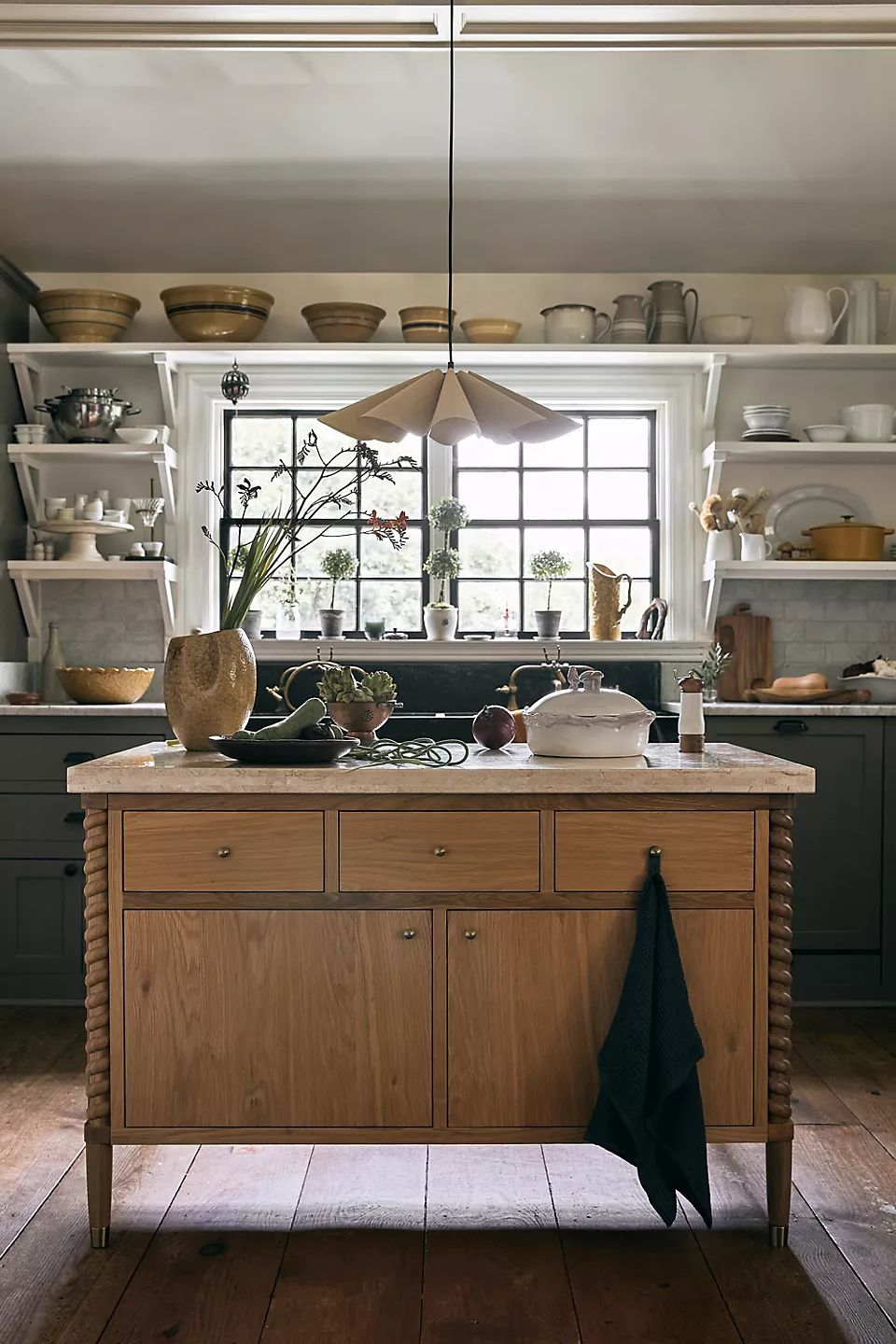 When it comes to upgrading your kitchen while dealing with a smaller space, you have a variety of fantastic options to choose from: vintage tables, butcher block countertops, and even custom-made solutions. We've been searching high and low for the perfect addition to our small kitchen area. Each of these choices brings its unique charm and practicality to the table (no pun intended).
These vintage finds fit seamlessly into the heart of our small kitchen, bringing with them a sense of rustic charm that compliments our desired aesthetic for the space. And now, we've selected a few pieces that we think would be the perfect addition to incorporate into your space. They fuse vintage charm and modern design, and each one offers a unique character and style. So … let's take a look!