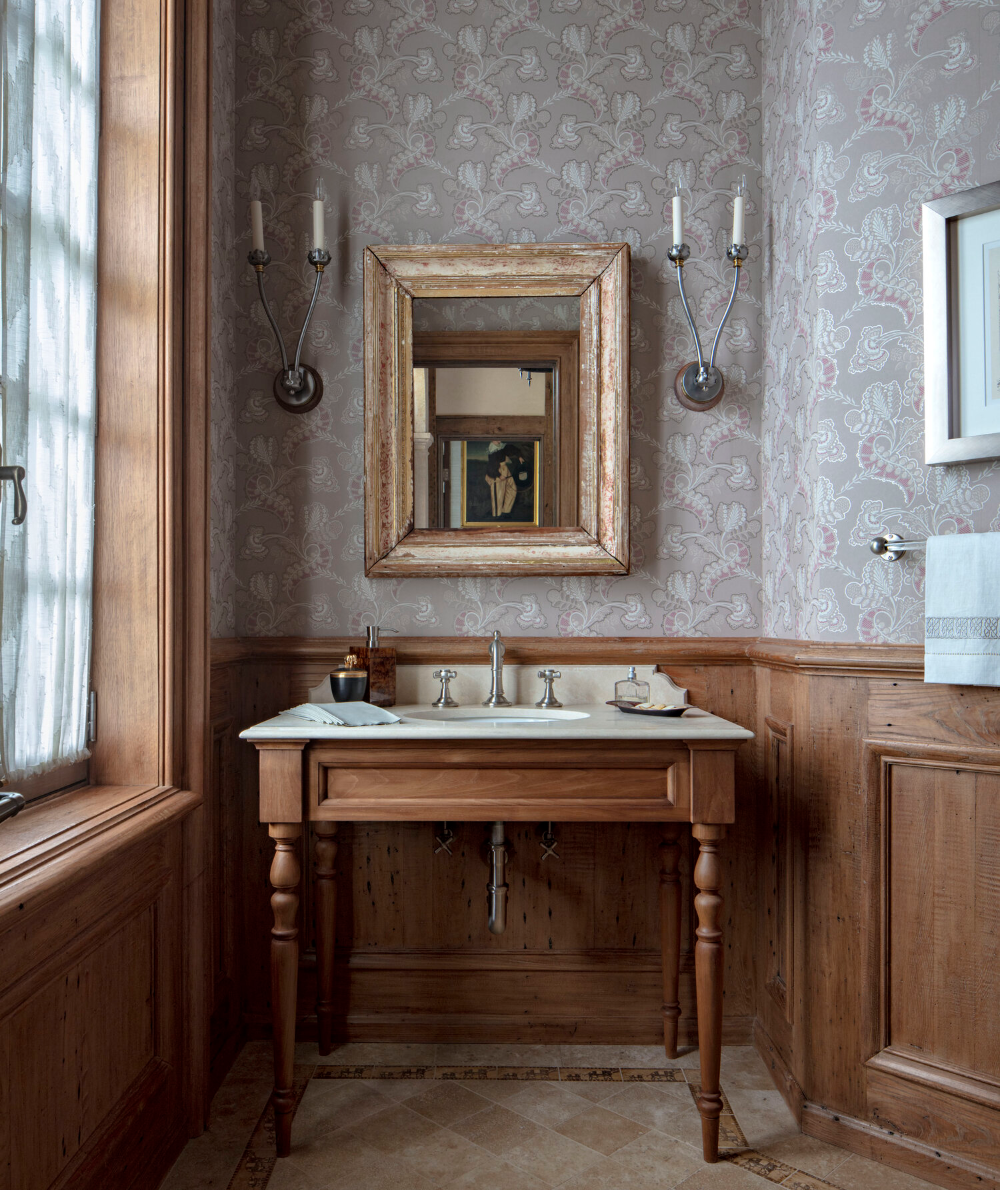 Hey y'all! I'm super excited to share some fabulous tips and ideas on how to bring vintage charm into your bathroom. I've discovered six incredible ways to make your bathroom feel like a cozy room- not sterile and cold!  Let's turn your bathroom into warm and stylish retreat. 
1. Vintage (or Vintage Inspired) Lighting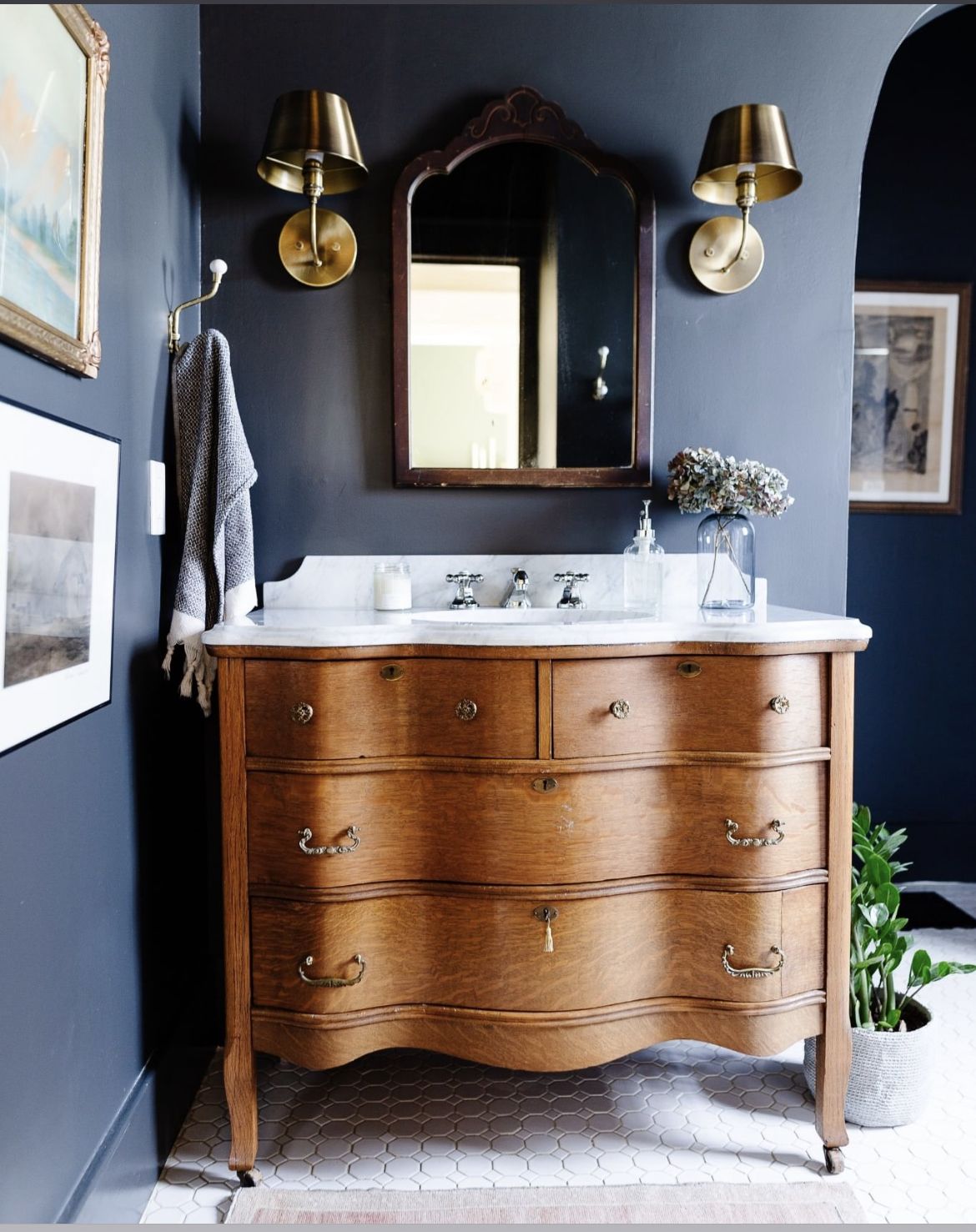 To set the perfect mood, consider installing vintage-inspired lighting fixtures above your vanity or even on the ceiling. Picture elegant, antique chandeliers or beautiful sconces that put off a soft glow, adding a touch of retro to the room. The gentle ambience is guaranteed to feel like a hug after a long day.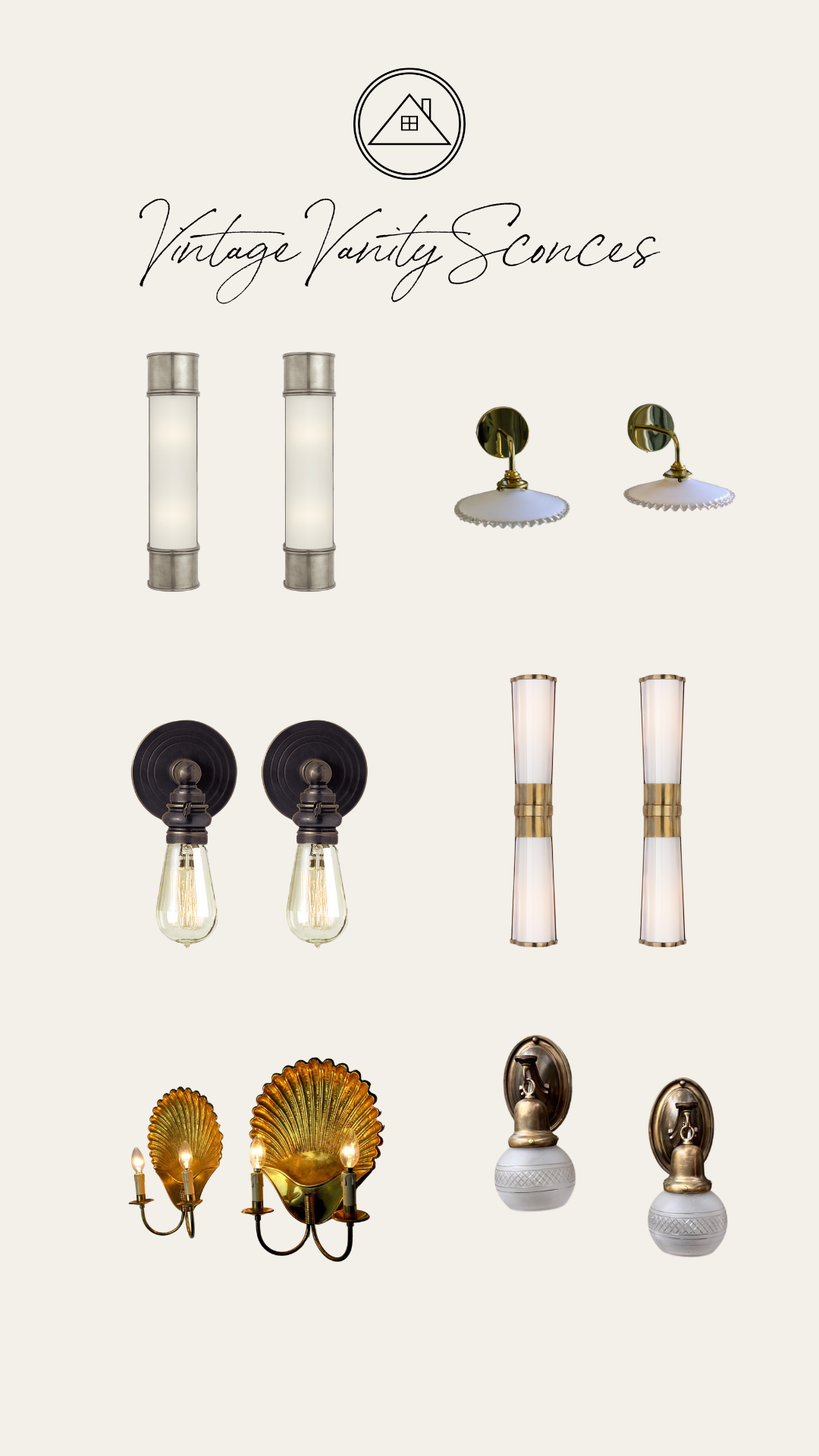 2. Faucets with Classic Finishes 
Upgrade your bathroom's hardware with thoughtfully chosen vintage inspired plumbing fixtures. Classic finishes like polished nickel and un-lacquered brass bring a sense of sophistication and character to the space. I urge you to consider these timeless fixtures as they are elements that set your bathroom apart from the crowd. Investing in these small details will have your bathroom looking like a masterpiece for years to come!
3. Ornate Mirrors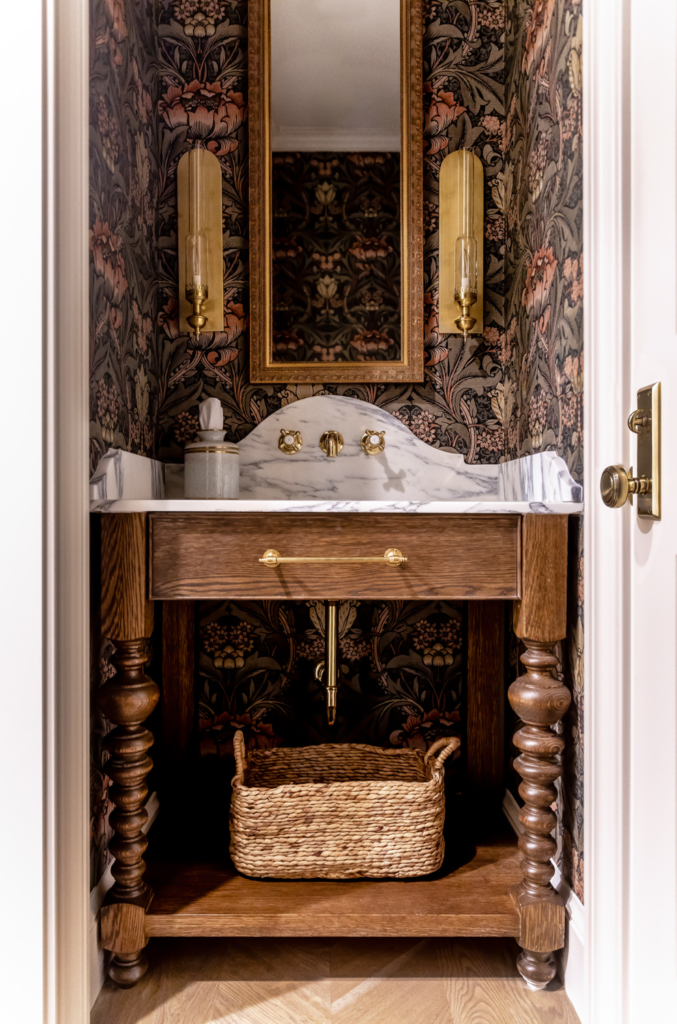 Look for mirrors with ornate frames or unique shapes that can act like art pieces for your vanity. I can attest to the transformative power of vintage mirrors; these time-tested pieces add a layer of intrigue and depth to your space, turning your daily self-care routine into a luxurious experience.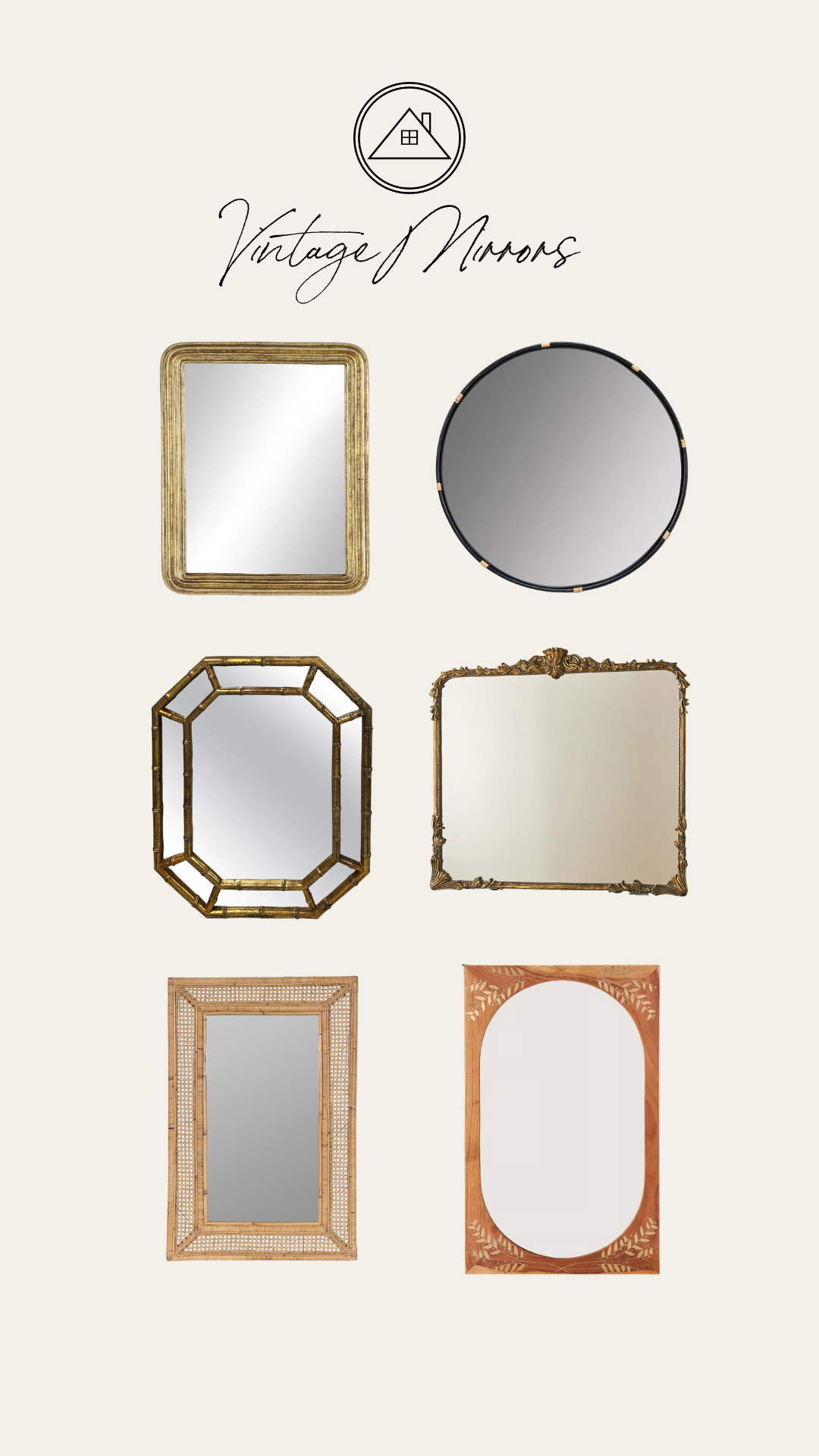 4. Earthy Colored Vintage Rugs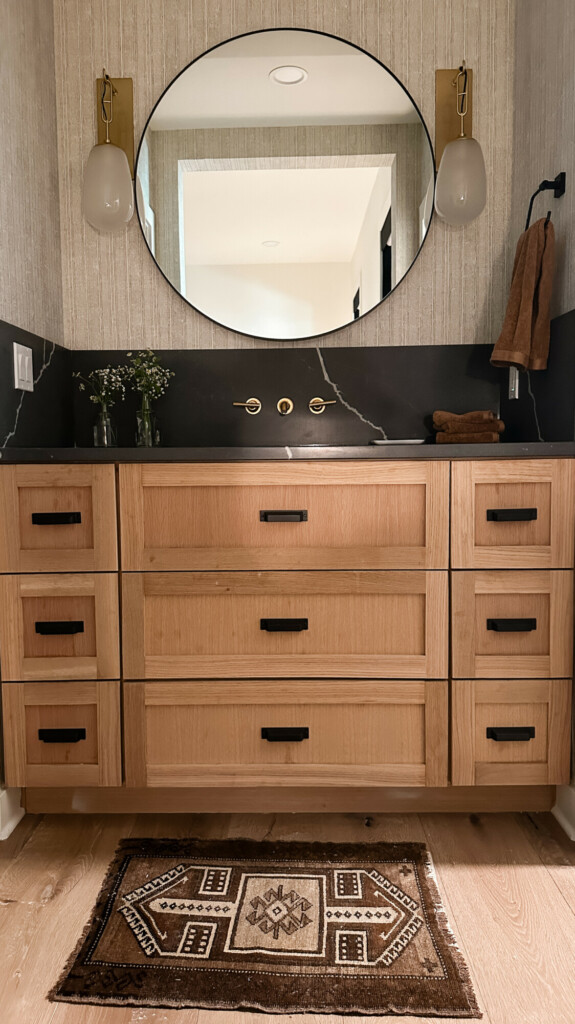 Don't underestimate the impact of a vintage rug in your bathroom; it's a designer's secret weapon to introduce texture and warmth. Look for rugs with fun patterns and earthy tones (washed out dye is the perfect patina) that compliment your bathroom's color scheme. Experiment with vintage rug styles to see how they instantly elevate your bathroom from ordinary to extraordinary. 
5. Vintage Décor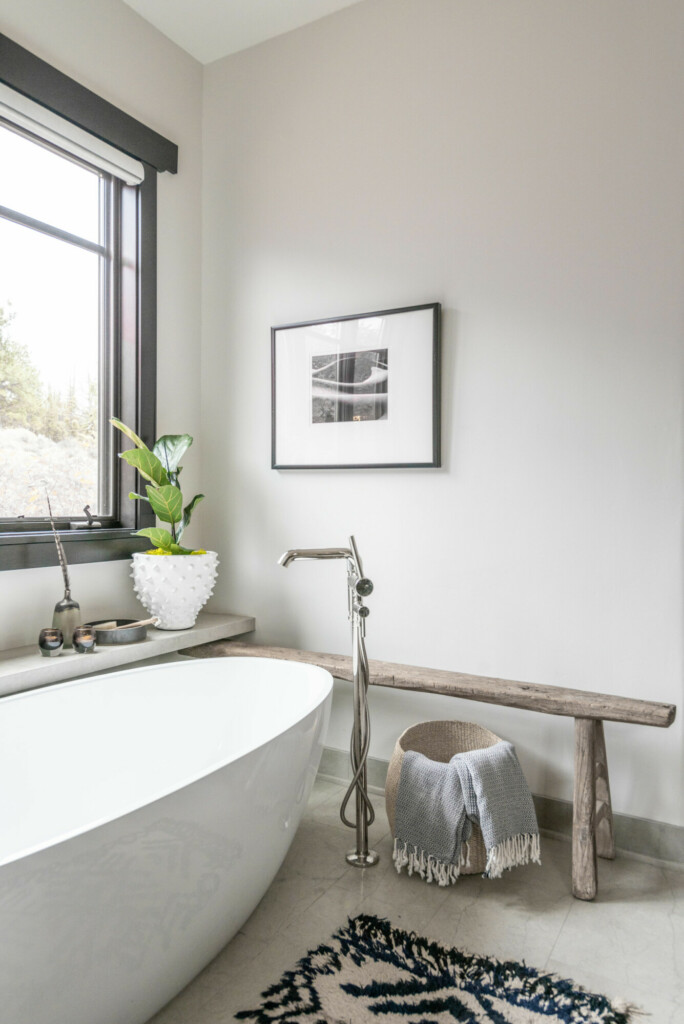 When it comes to vintage décor, it's all about the details that create that nostalgic and personal atmosphere. Baskets made from wicker or metal add a touch of old-world charm, while also being practical storage solutions. Vases filled with fresh flowers are also great for infusing your bathroom with a breath of life. These small yet significant additions are a reflection of your unique taste, and remind us of when every item used  holds great meaning and purpose… and a piece of history! 
6. Dresser Turned Vanity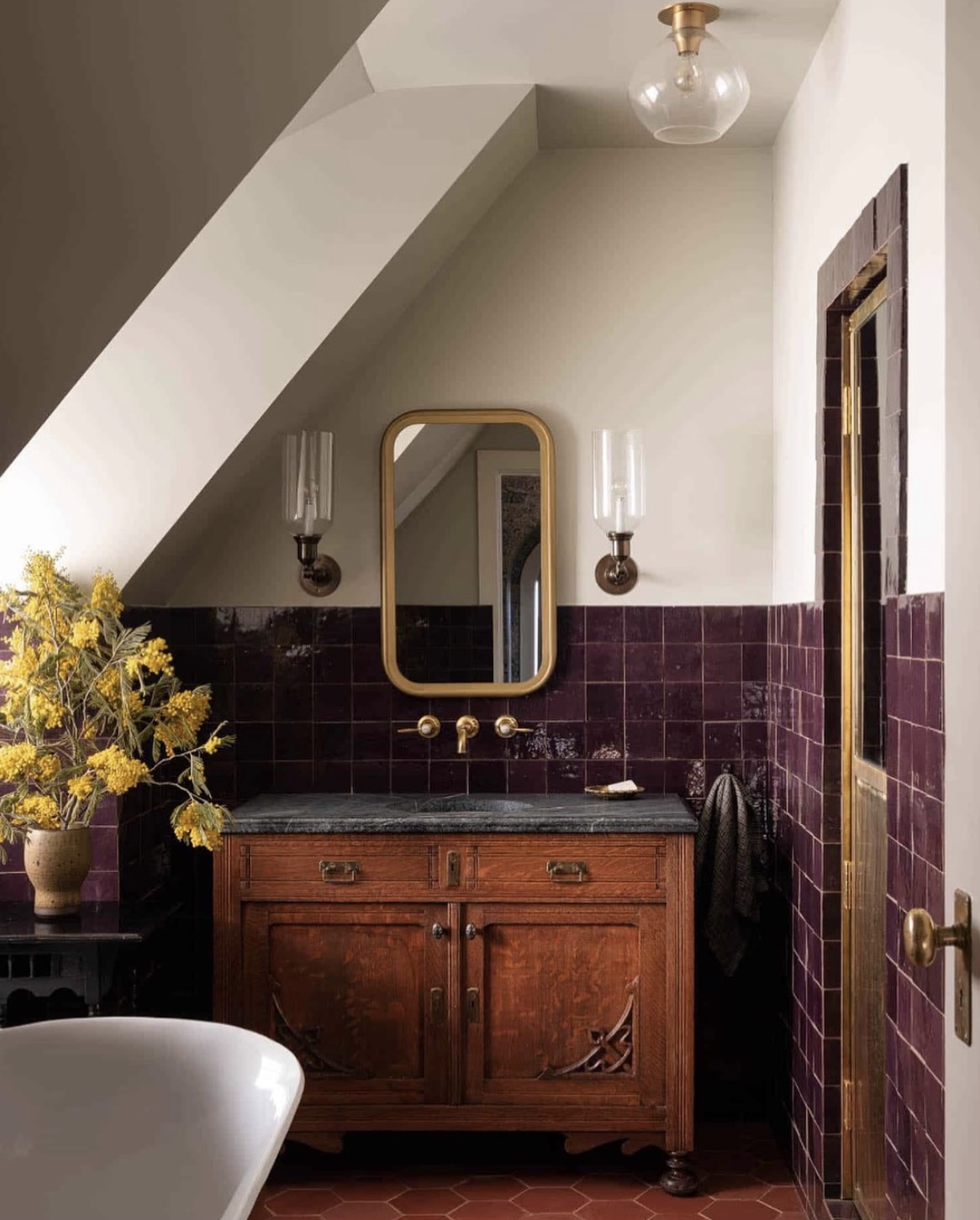 Okay, now onto the best for last: converting a vintage dresser into a vanity! Find dressers with a lot of character that would be perfect for speaking to your space. Customizing the sink area to fit the dresser's dimensions creates a unique and functional vanity. As many bathrooms nowadays are embracing the trend of incorporating furniture, these timeless pieces can turn a utilitarian space into a personalized retreat. They not only provide ample storage, but also become the focal point.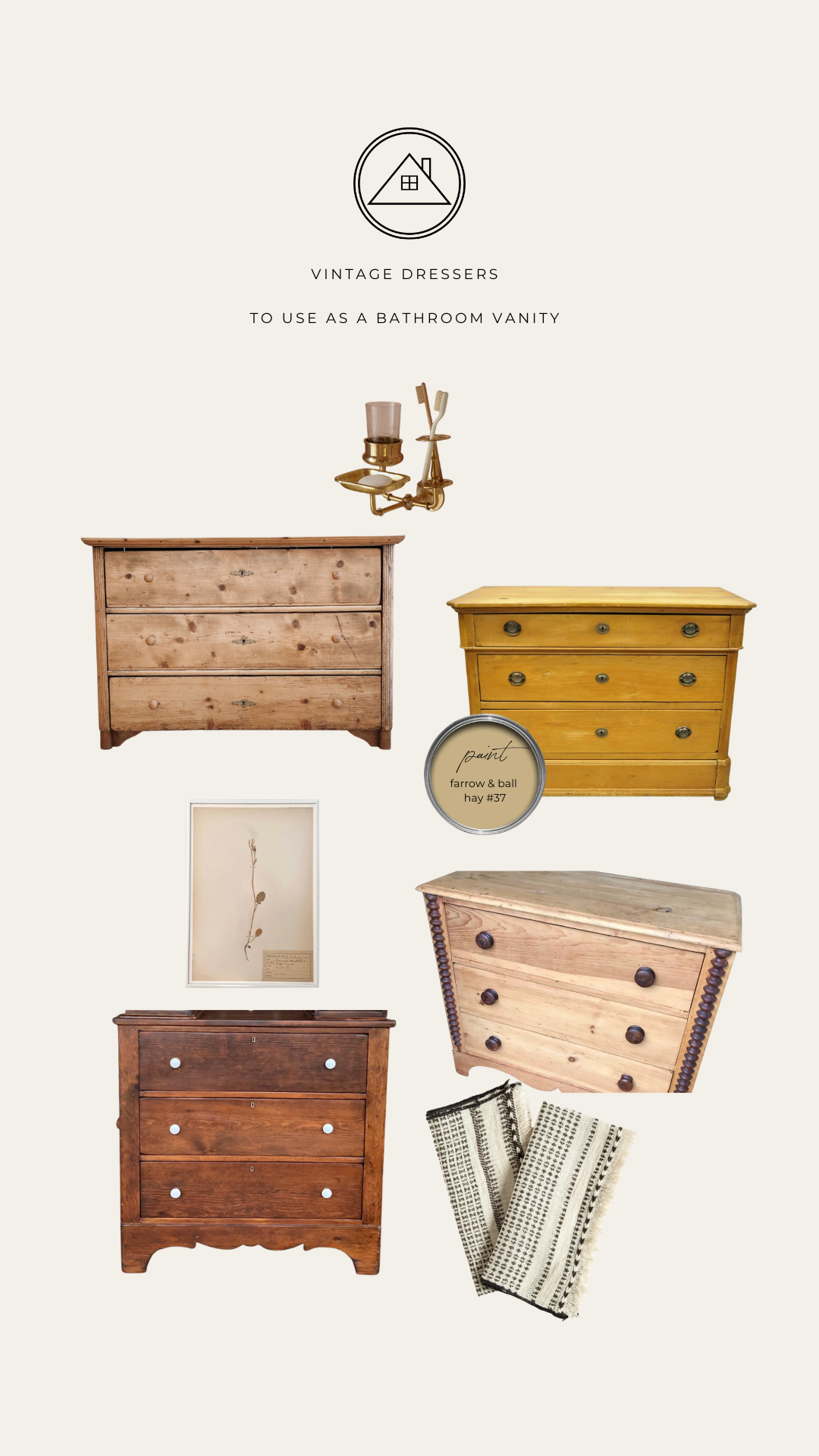 ***
Elevating your bathroom with vintage touches is a journey worth starting. The rewards of these efforts will extend far beyond aesthetics – they'll become a cherished part of your home that you'll fall in love with time and time again. Embrace the warmth, nostalgia, and personality that will allow you to truly unwind and indulge in moments of luxury. Happy designing!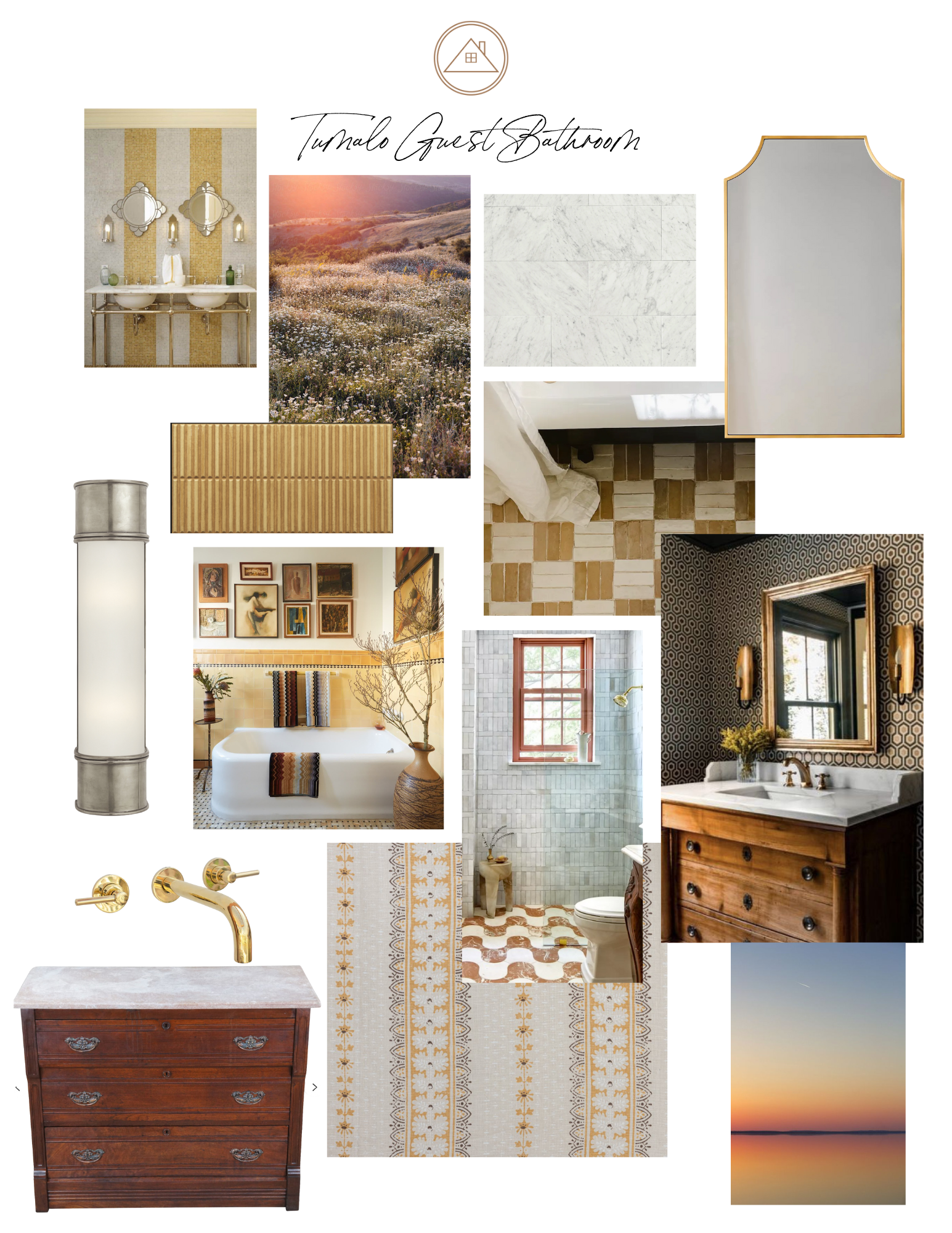 Welcome to the Tumalo guest bathroom vision, a snapshot of what we have created for our vintage-inspired bath. We are so excited to share our progress and ideas with you all. The moodboard showcase a selection of soft pastel hues, intricate patterns, and carefully chosen antique fixtures. Stay tuned as we bring this vision to life and share the renderings to give you a better picture in the next week to come!
Shop our LTK to discover all of the items we used as inspiration! Let us know what you want to see next and how we can help source what you need:)