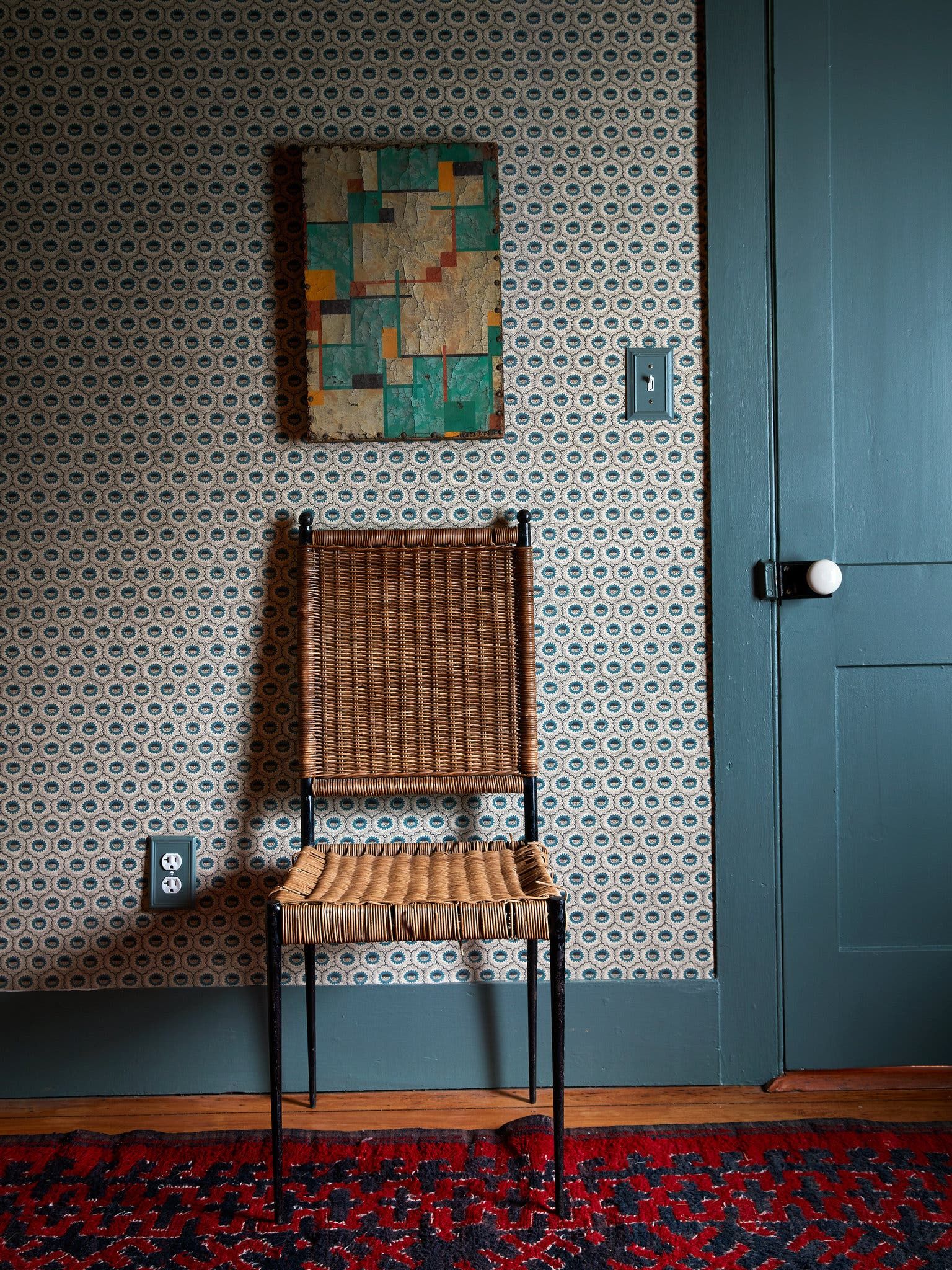 Okay … so let's take a look at some trends that are being forecasted for 2023. We know it's going to be an amazing year, and we're so excited to start fresh with some fun projects for clients — and for ourselves! And remember, just because it's a "trend" doesn't mean we can't see it lasting. We're looking for those elements that are cool, but that will also go the distance and not just feel like "oh, you must have done that in 2023!" Kind of like the jewel tone interiors of the 80's, or shabby chic for the 90's. What we've learned is that today's trends are all about the feel and vibe. Think classic, vintage, textural, and organic. We love what we're seeing and can't wait to implement one, two, or more of these in our own designs!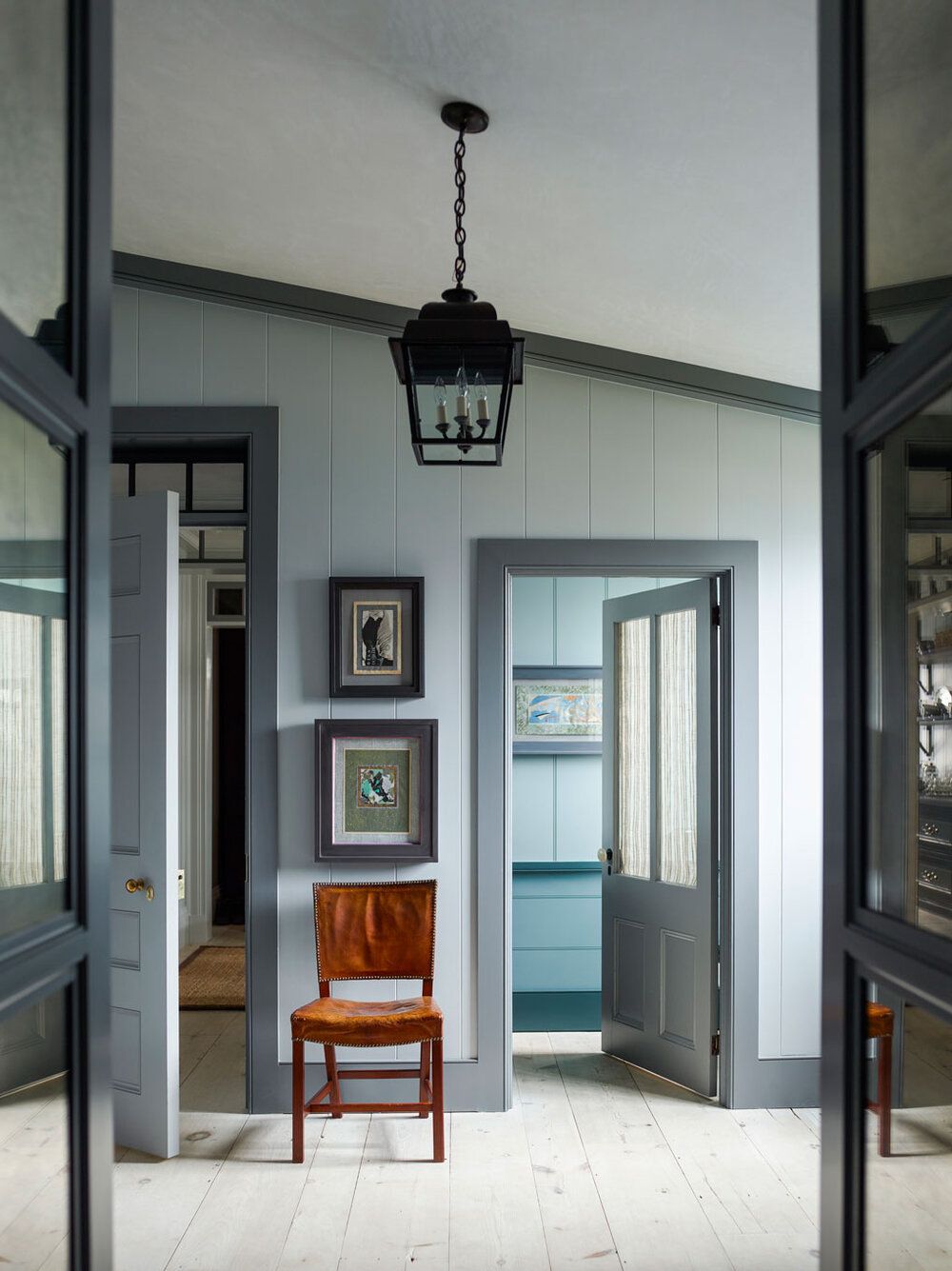 Painted Trim
I've always loved white walls with the same white color on the trim (different sheen of course). But, these days, I'm leaning more and more towards the painted trim in a complimentary color to the walls, or even wallpaper. I love the richness it adds to a room, and the vintage vibes. There's something so charming and unique about this look, and I'm kind of obsessed! What do you think? Would you give this a try this year? Remember, paint is an easy fix, so go for it! Simple edits to a room can make all the difference.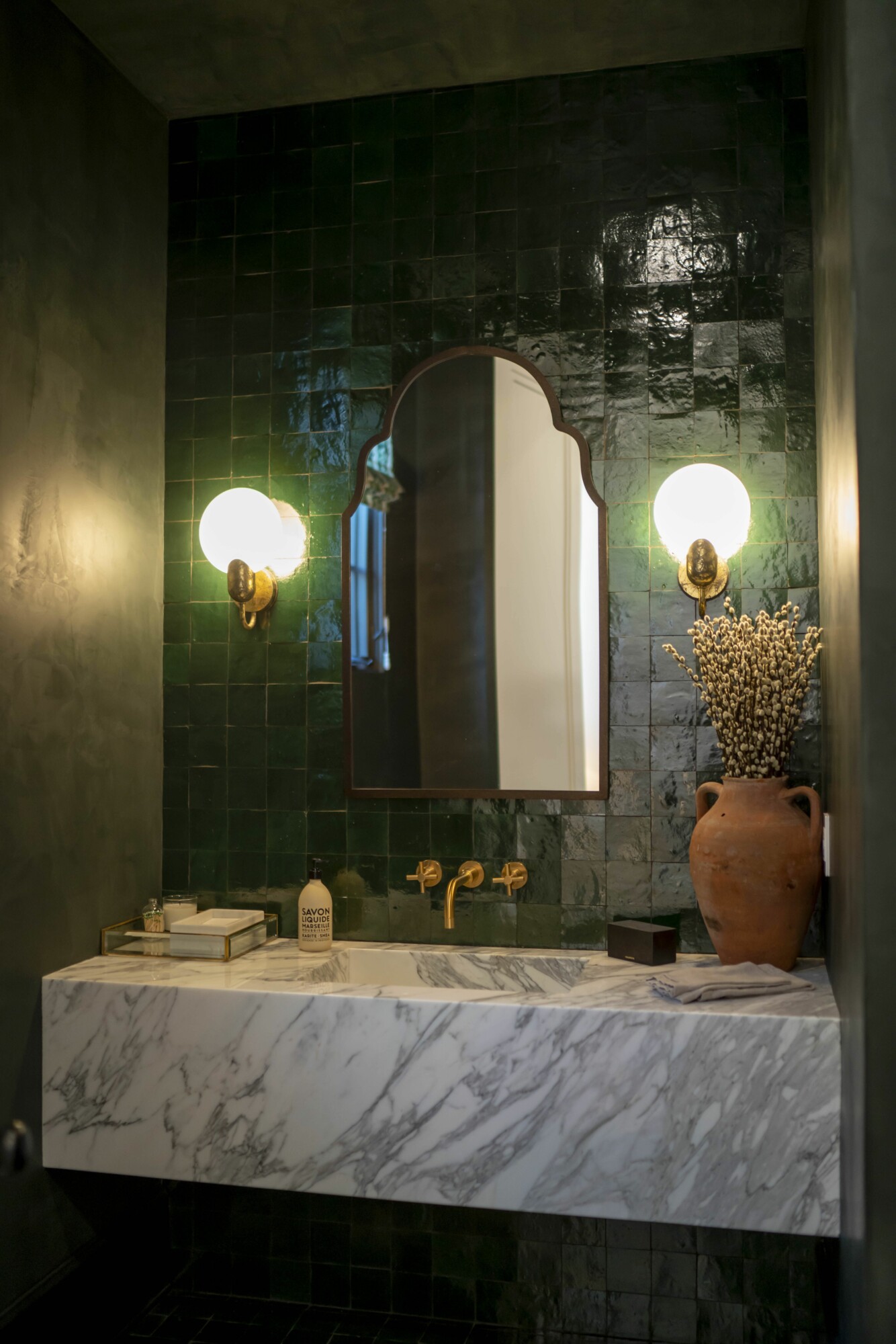 Integrated Bathtubs & Sinks
We've been eyeing more and more kitchens and baths with integrated sinks and tubs. This is so beautiful when made out of natural stone or marble! It gives any space a sense of timelessness and character. We can't wait to try this in a project in 2023. I love the idea of a tall apron front integrated marble sink in a powder bathroom. And, there are so many options on Etsy that will help you achieve this look. Check out our favorites below!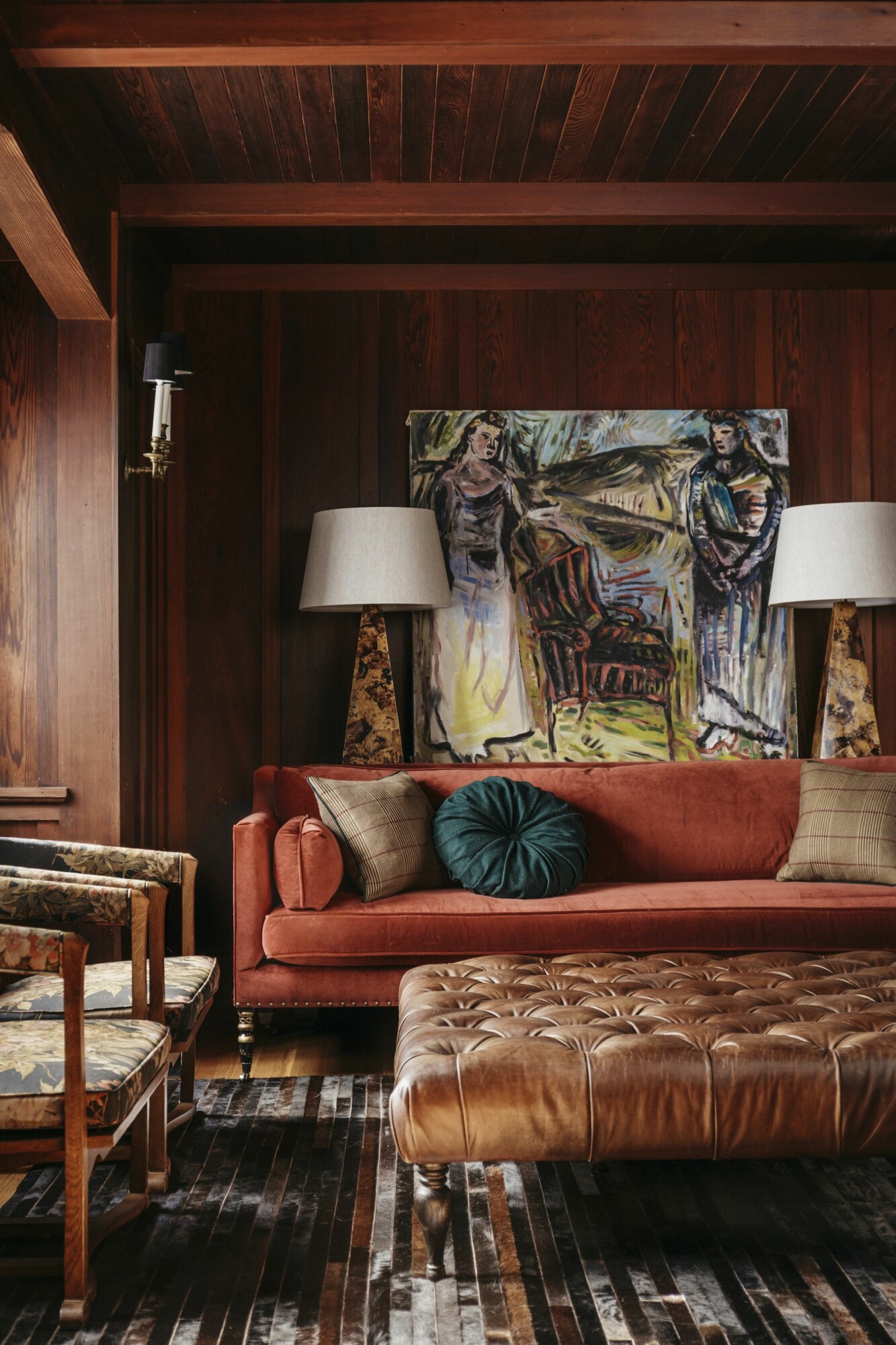 Burnt Orange
There is something about this color — it's warm, organic, and rich. We've been feeling all the punchy colors lately, and we think they will be BIG this year. After all, Pantone named Viva Magenta the color of the year! Adding a pop of color to any space has always been a favorite design trick, but this orange is sooo good with neutrals, green, and even deep blue. If you're afraid to go crazy with this trend, try dipping your toe in by adding a few accents throughout your home with a brilliant and rich hue like this. We're sure you'll love it!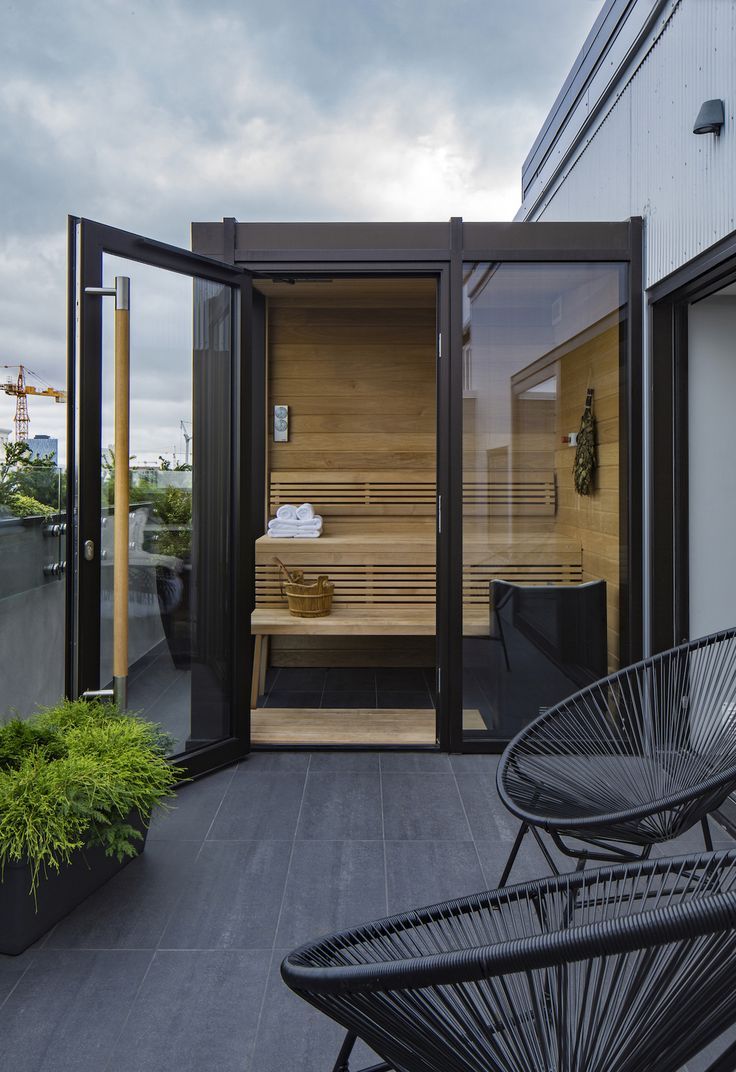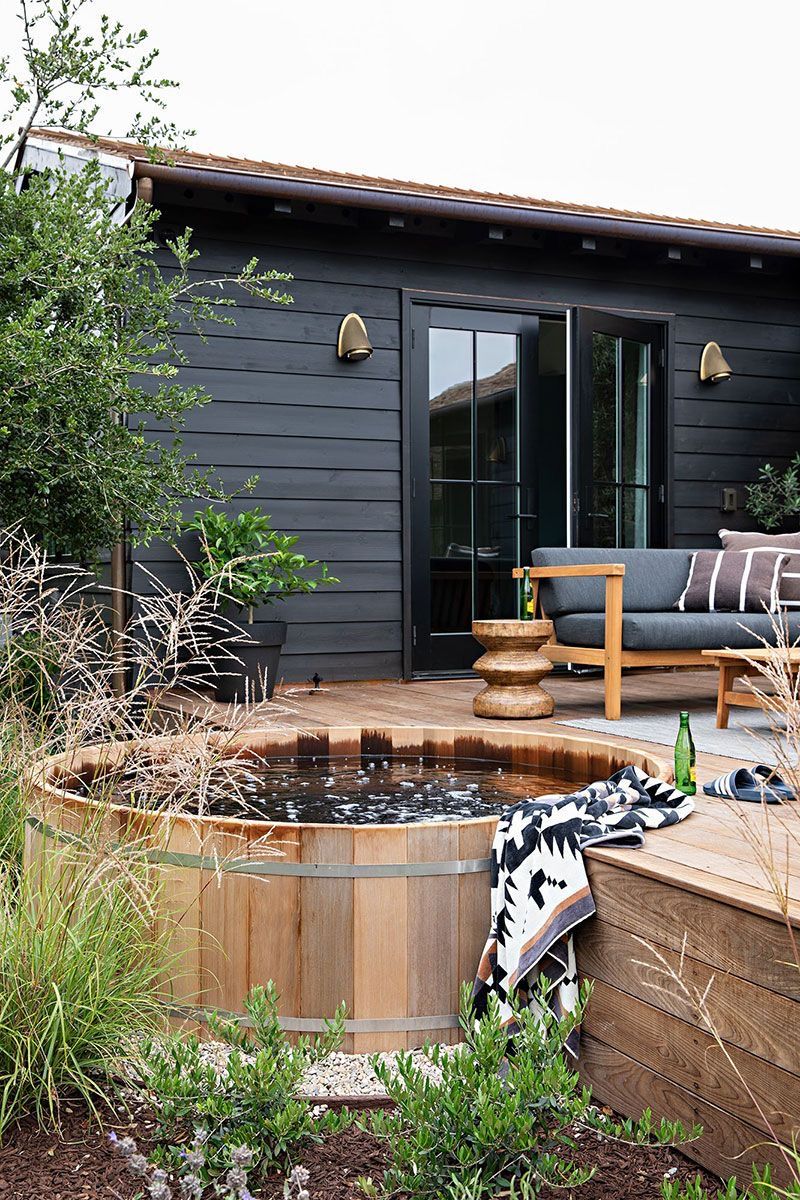 Saunas and Hot Tubs
Let's be honest, self care is important! Everyone is jumping on the trend of implementing rooms or spaces where they can indulge in a little of that in their own homes. We love the trend of infrared saunas, ice tubs and plunges … and, of course, an "après favorite"– a jetted hot tub for the ultimate relaxing experience. And please know: hot tubs don't have to be ugly! We've seen so, so many beautiful designs incorporating built-in cedar tubs. In fact, we can't wait to share a project that will be wrapping up after the New Year where we'll show you their gorgeous new patio and tub! We love this image below. It's by one of our favorite designers, Raili Clasen, own home. The deeply stained exterior with the offset of beautiful clear cedar soaking tub? Um, yes please!!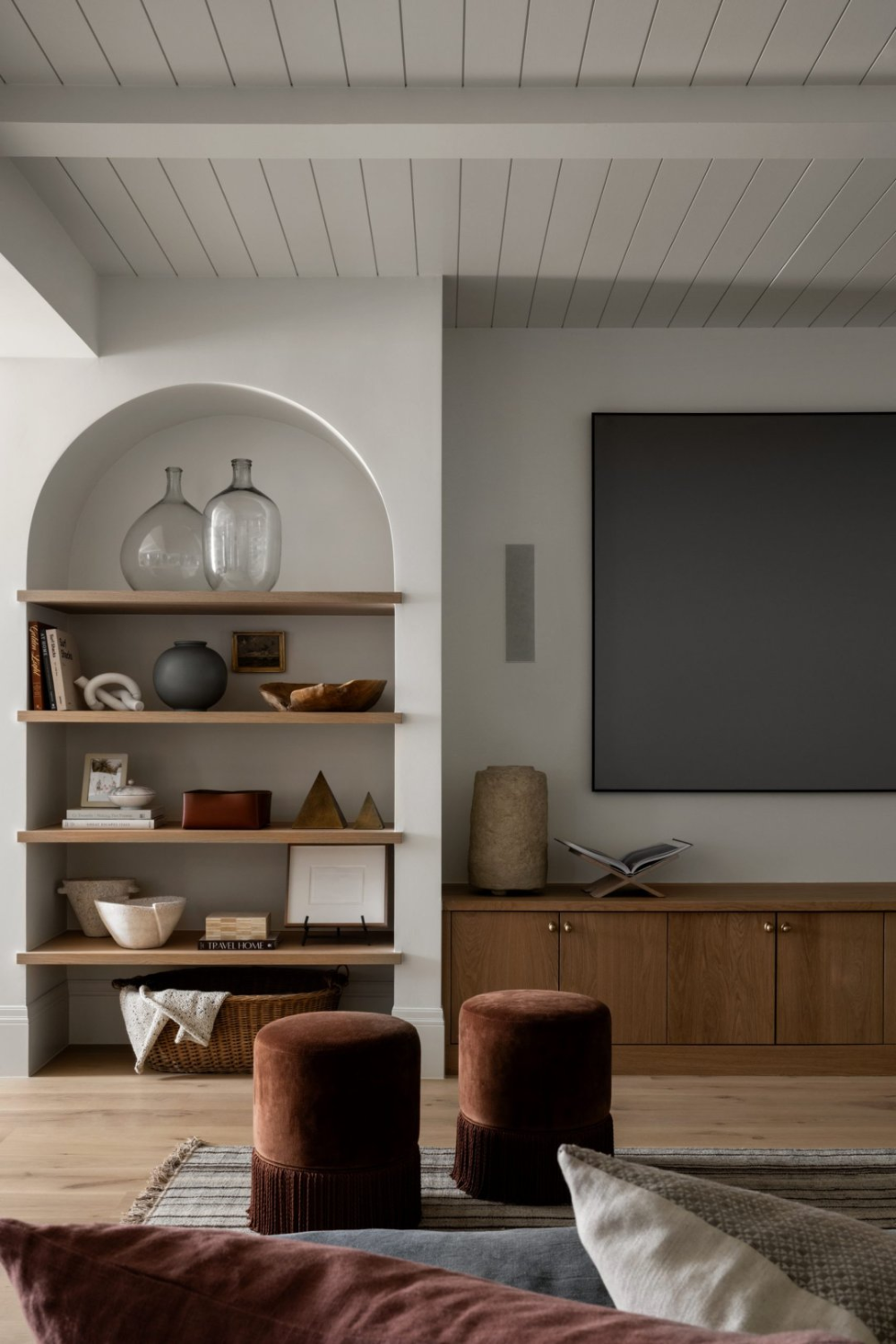 Fringe
If you know me, you know I love me some fringe detail in my wardrobe … and now I'm seeing it more and more, with accents on furniture, pillows and lighting. There are so many ways to bring this trend into your own space — it's one of the coolest trends around! And, a little goes a long way. For example, take these poufs from Studio McGee. I would love these in a den or cozy family room for seating by the fireplace. Be on the lookout for this element in designer spaces this year! And we've rounded up some of our favorites we have seen so far for you to shop the look for your own home!
We hope you find these trends inspiring and ones that you think you can implement in some way in your own projects! And if you want our help – let us know! We are here for you.