Through the years, we've learned that many clients need help getting their homes to feel complete and personalized during the final stages of their project. So, we've created a service that specifically addresses this issue: we source all the décor for your home, oversee installation, and then style it all beautifully in a way that speaks to your home's aesthetic. Our job is to read between the lines ... because let's face it, it's hard to know how to express what we want our space to look like when all we know is how we want it to feel in the end. So ... let us help you!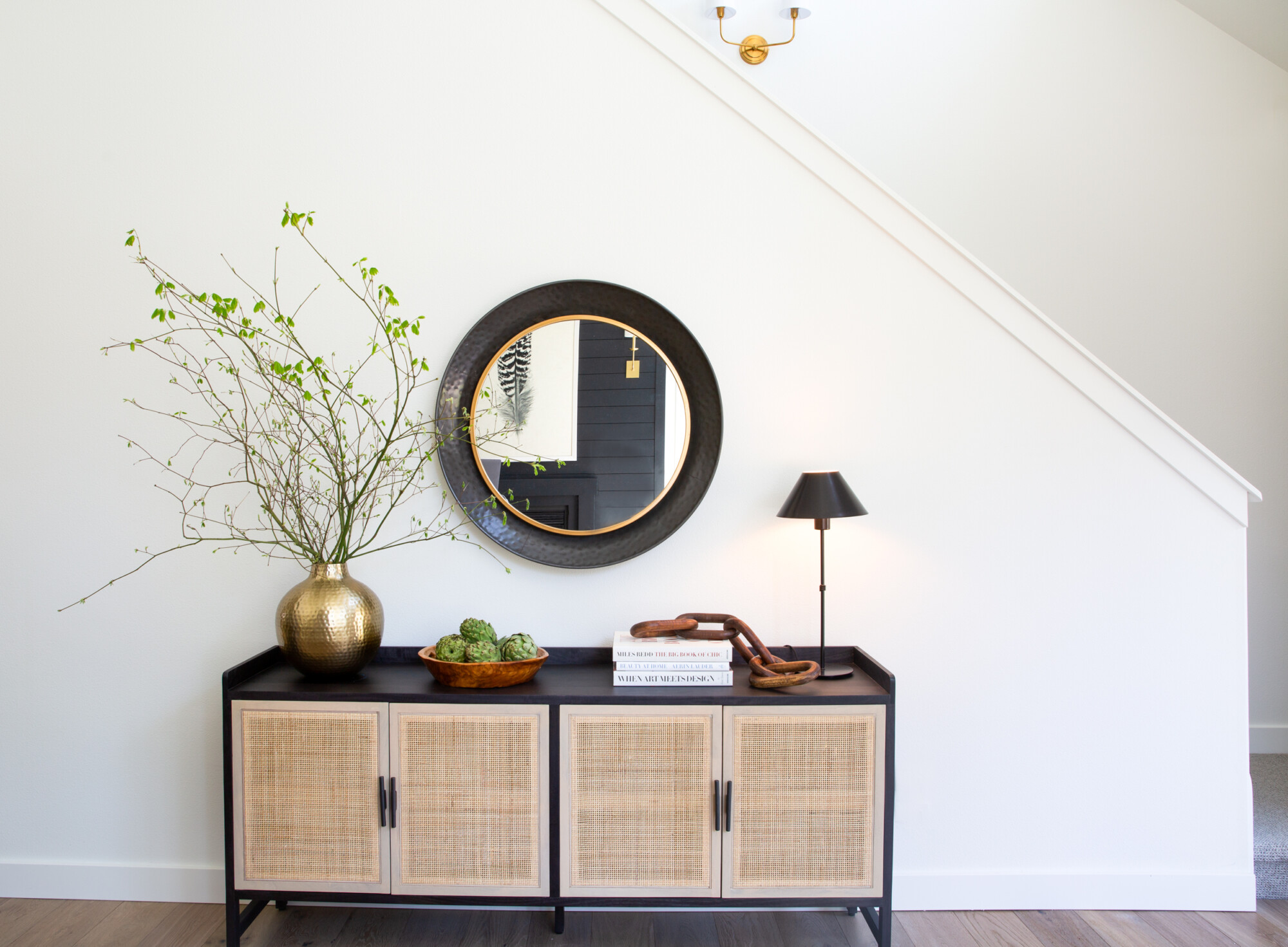 For as long as I can remember, I've loved styling spaces, from tabletop décor, like setting a beautiful table for a special event, to styling bookshelves, mantles, kitchen islands, coffee tables and consoles (LOL, you get the idea)! To know that I assisted in arranging things in a way that will give clients years of enjoyment is very fulfilling. I thrive on creating spaces that spark joy, and that clients say just feel like "home." What I've heard over and over again is that when it comes to completing their new home's spaces, clients run out of steam, or just simply don't know how to get the end result they are going for.
Well, we know how to do that for you! We'll make your home feel complete and ready to enjoy. No more second guessing what should go where from a design and functional standpoint. In other words, we've got you. Follow along to learn about how we can help.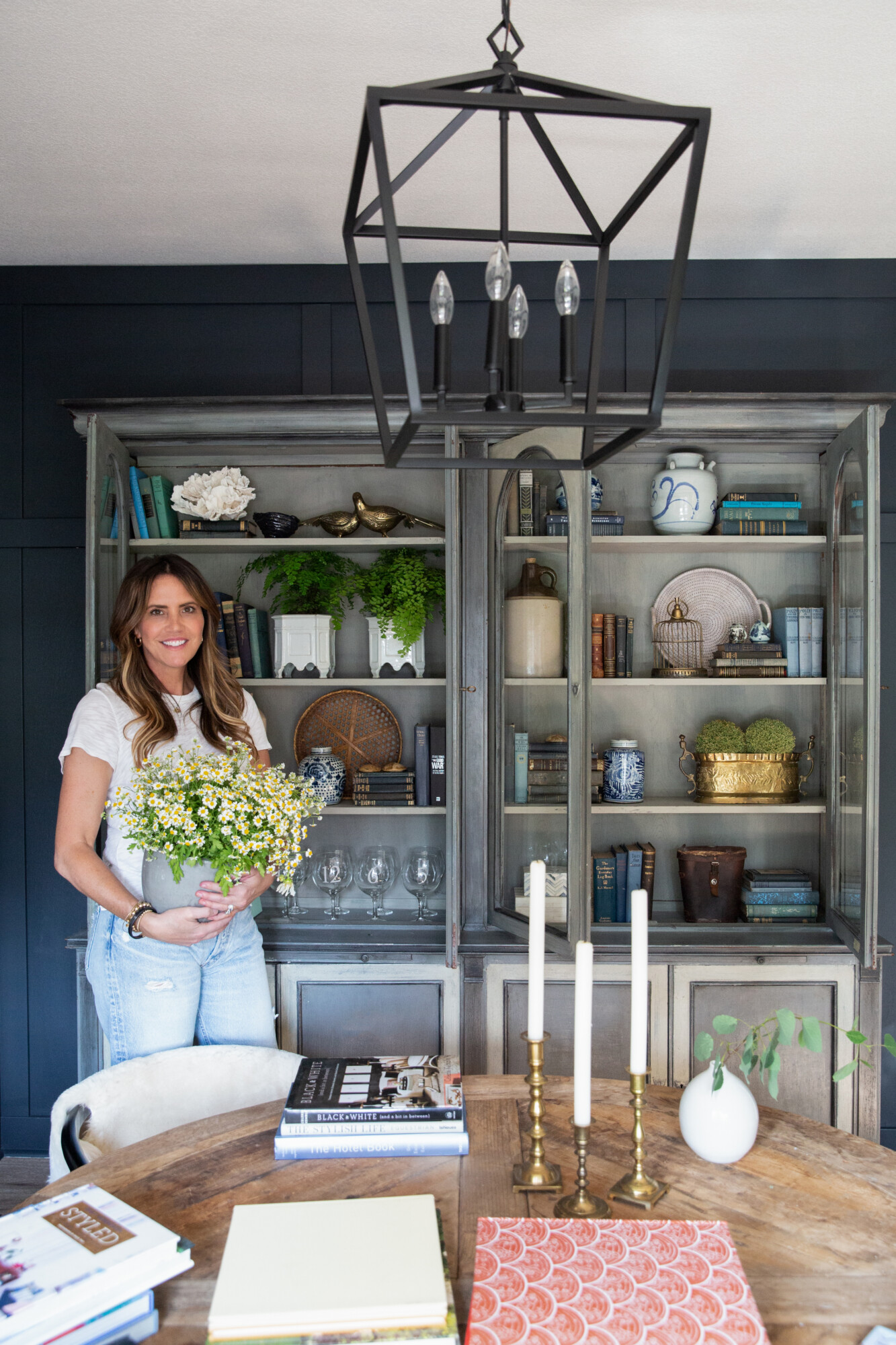 1. Schedule a Consultation
Check our link here to schedule a 15 minute consultation to discuss your needs for finishing out your space(s). Or, maybe you have a special event coming up and you want your home to feel ready. You want to showcase it all in it's glory, but aren't sure how to go about that. Let us help you find that special something that makes your home feel unique. When you book the complimentary consultation, you'll complete a questionnaire. The answers will allow us to better understand your needs and wants before our meeting.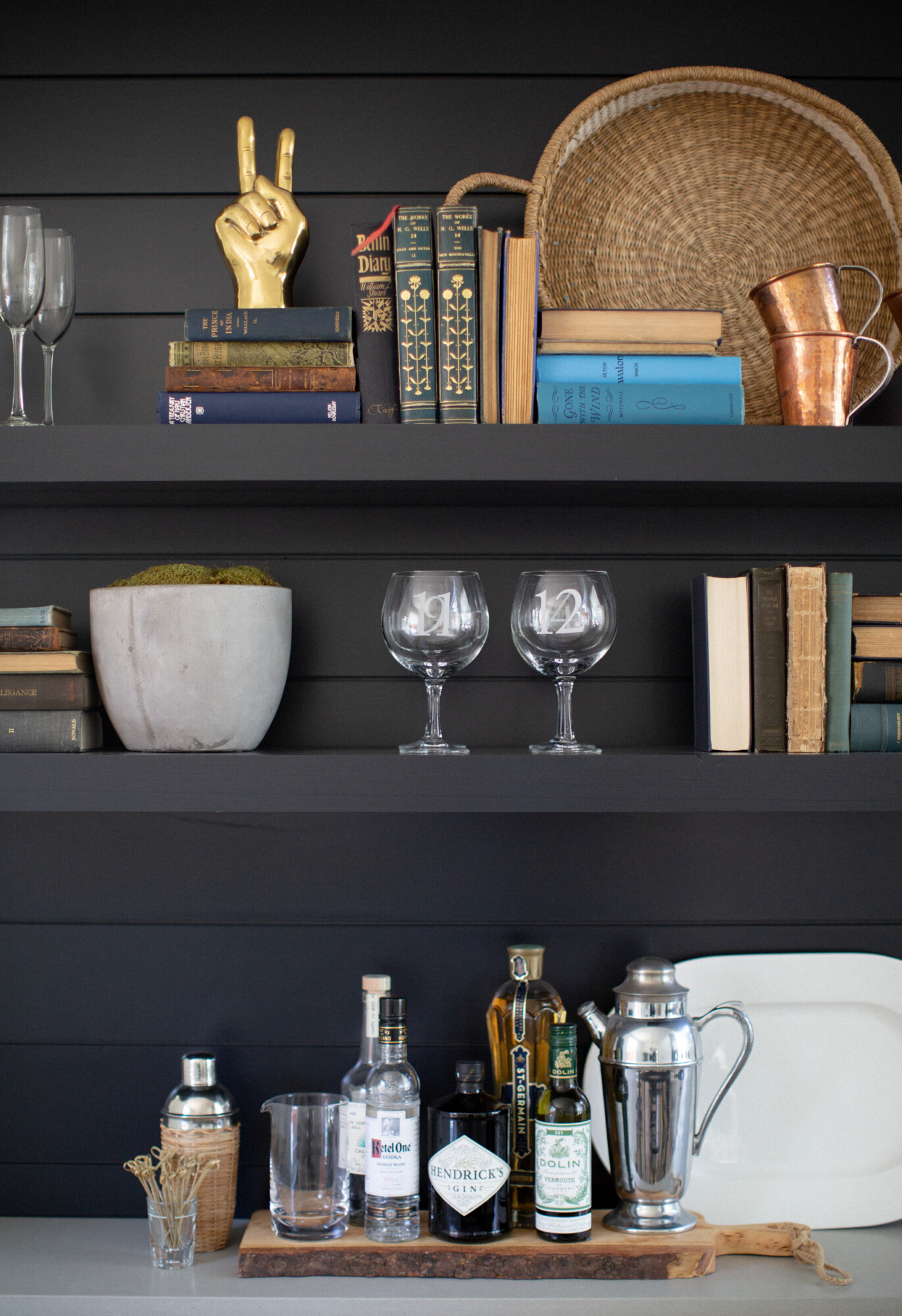 2. So, Here's How it Works …
Once we've had a chance to chat about your project and decide if we are a good fit for each other, we will discuss the goals for your project. We've found that most people fall into two different categories in terms of how they'd like us to help.
Full Service In-Home Styling:
This is for the client that wants us to do all the legwork when it comes to sourcing, purchasing and installing accessory and accent décor. It's for the client that may not have the time, energy or desire to shop and install everything themselves. If this is you, during our 15 minute phone consultation, we will talk next steps and schedule an in-home meeting where we can measure, take pictures, and assess what you want to keep and what you want to discard. We find the "missing links" in your space(s), and determine how to make the space feel finished and styled. And, please be assured that when we say "styled," we don't mean that it will look magazine-ready — you know?! We want it to be a reflection of you and your home. And, we like to think of ourselves as styling gurus who create that fine balance of finished but personal. We want to make sure it feels like your home. We'll ask lots of questions, like "what are your family heirlooms that must remain?" "How do you want to live in the space?" "What aren't you attached to?" "Where do you typically like to shop for home décor?" We then work all these needs/wants into our ideas and styling.
Styling Concierge:
This is for the client that isn't local to Bend or Portland, Oregon. Maybe you live outside Oregon, or maybe you are ok with doing the styling yourself, and you just need help with what to purchase. This is what we call a "Styling Concierge." Basically, with this service, you will provide us with photos and measurements of your space(s), and the items you need help finding for those spaces. We then provide you a detailed shopping list with links to purchase and install those items yourself. It's basically a virtual styling service, where we do all the sourcing remotely. You'll receive a packet by email, including a spreadsheet with links, and mood boards with pictures showcasing what we think best suits your space. You can purchase the items at your leisure, on your own schedule.

Clouz Houz Tip: For both categories of clients, the service only includes small accent furniture and home accessorizing. If you need help on a grander scale that includes room layout and big furniture items, this service might not be for you. This is strictly for those clients whose home is 80-90% complete, but who need help with the last 10-20% to bring it all together!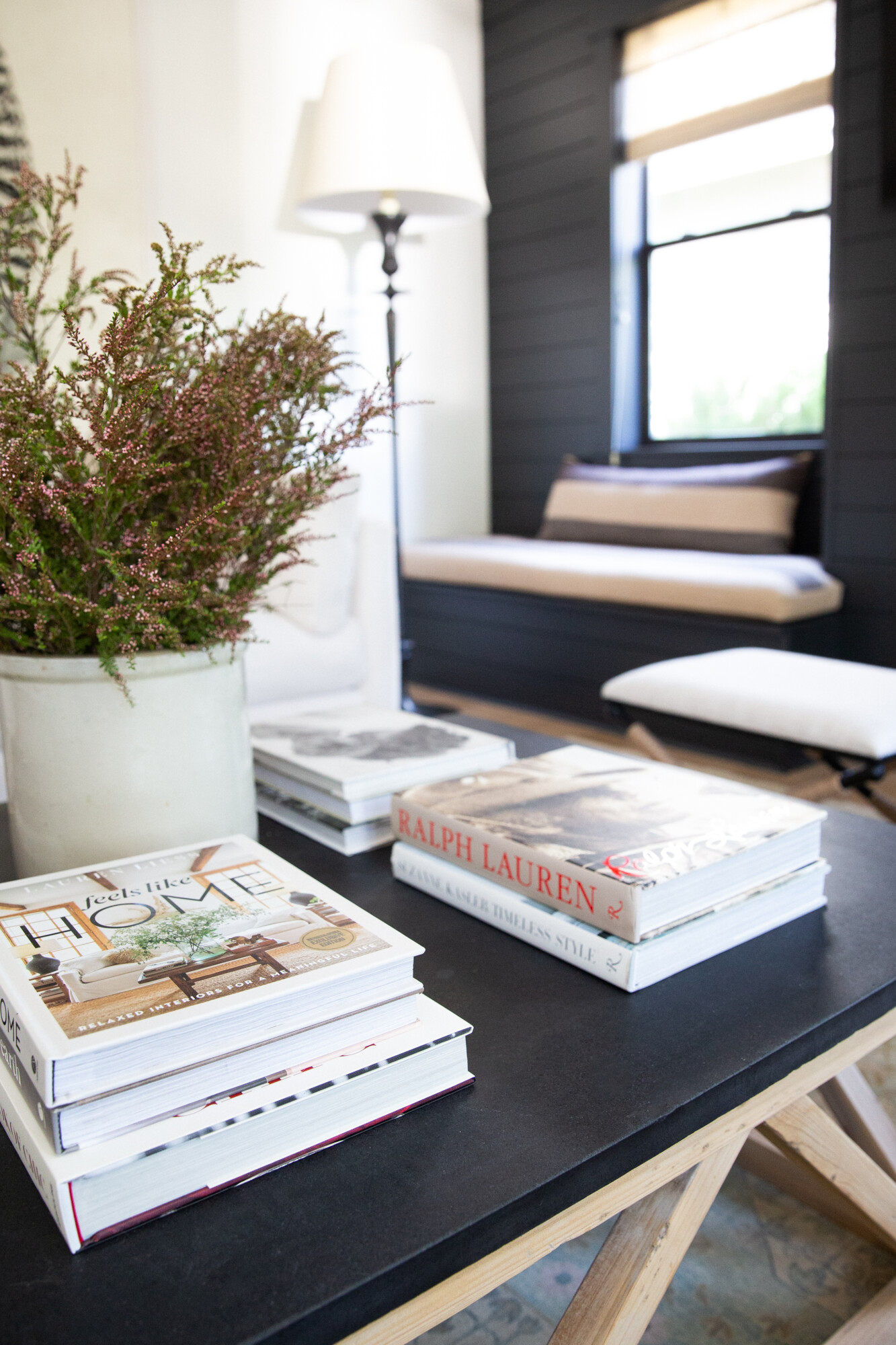 3. Cost of Services
You can check out our full itemized list of what is included with each package — whether it's Full Service In-Home Styling or the Styling Concierge — on our Work With Us page. However, I wanted to mention a few points that are very important for you to keep in mind.
The fees are presented in a specific way so we can provide you an upfront cost for the styling services we've outlined. We've learned from many years of experience what works and what doesn't — you can trust us. But, please do reach out if you have questions or concerns!
If you think you need more than just styling help, we can do that too! In fact, we also provide full interior design services. If you are interested in a more full service approach, we can explain it in more detail during our call. Full Interior Design services include everything from hard materials selection, coordination with architect and/or builder, spatial planning, 2D and 3D renderings, furniture sourcing and layout, to lighting specifications and all other home décor items such as rugs, wall treatments, artwork and other accents.
---
FREQUENTLY ASKED QUESTIONS
Q:What is the lead time for sourcing and installing items for my project? 
A: It really depends on the size of your project… we typically suggest one-two weeks for sourcing all items and another week or two for scheduling an installation.
Q: If I fall into the category of Styling Concierge, what exactly do I have to do?
A: You are our liaison to your project. You provide us details that include, measurements of your space, photos, pieces we need to incorporate, etc. You can rely on our expertise with finding the right pieces for your space, and then you take it from there! You will purchase and handle the installation yourself. Please note, we also can't be responsible for re-sourcing items if they are out of stock if you choose to purchase at a later date.
Q: Can I ask for revisions to the pieces you have suggested in my shopping list? 
A: We provide you a list of items that we feel are best suited for your home. Trust us… we know what we are doing and we find the pieces that we think in our professional opinion are what will make your space(s) come together.
Q: Does the service for both packages include the cost of the items themselves?
A: In the case of the Full Service In-Home Styling package- we will request a retainer at the onset of your project. We will help determine a budget for your project for all items we need to source and install and use your retainer to purchase such items. For the Styling Concierge service our fees are just for our services- you will be responsible for purchasing the items at your own expense.
Q: Can you style my Great Room?
A: Absolutely! But please understand, that a great room typically consists of a living room, dining room and kitchen… in some cases even an entryway! The package fees are per room, so in this case you can assume that you will need to purchase the package for three rooms; not just one.
Q: Am I committed to all the pieces that you source for the Full Service In-Home Styling package?
A: We do our best to find the perfect pieces for your space. Unless you are absolutely opposed with something we can discuss returning (re-stocking fees may apply), however; we have found that 99% of our clients usually end up walking in and LOVING everything we have found.
Q: Can I help with the install for the Full Service In-Home Styling?
A: Actually we like to do all the work solo… we bring in our team of stylists and work our magic. As one client once said… it's like a "Move That Bus!" moment from the TV show "Extreme Makeover: Home Addition". We ask that the house is clean, empty and ready for us on our scheduled install date. When you return your home will be ready for your big REVEAL.
---
We really hope this is helpful! We want to help you bring your home across the finish line. Drop us a comment, schedule a complimentary call or email us today and let us know if you are interested in working together. We'd love to meet you!