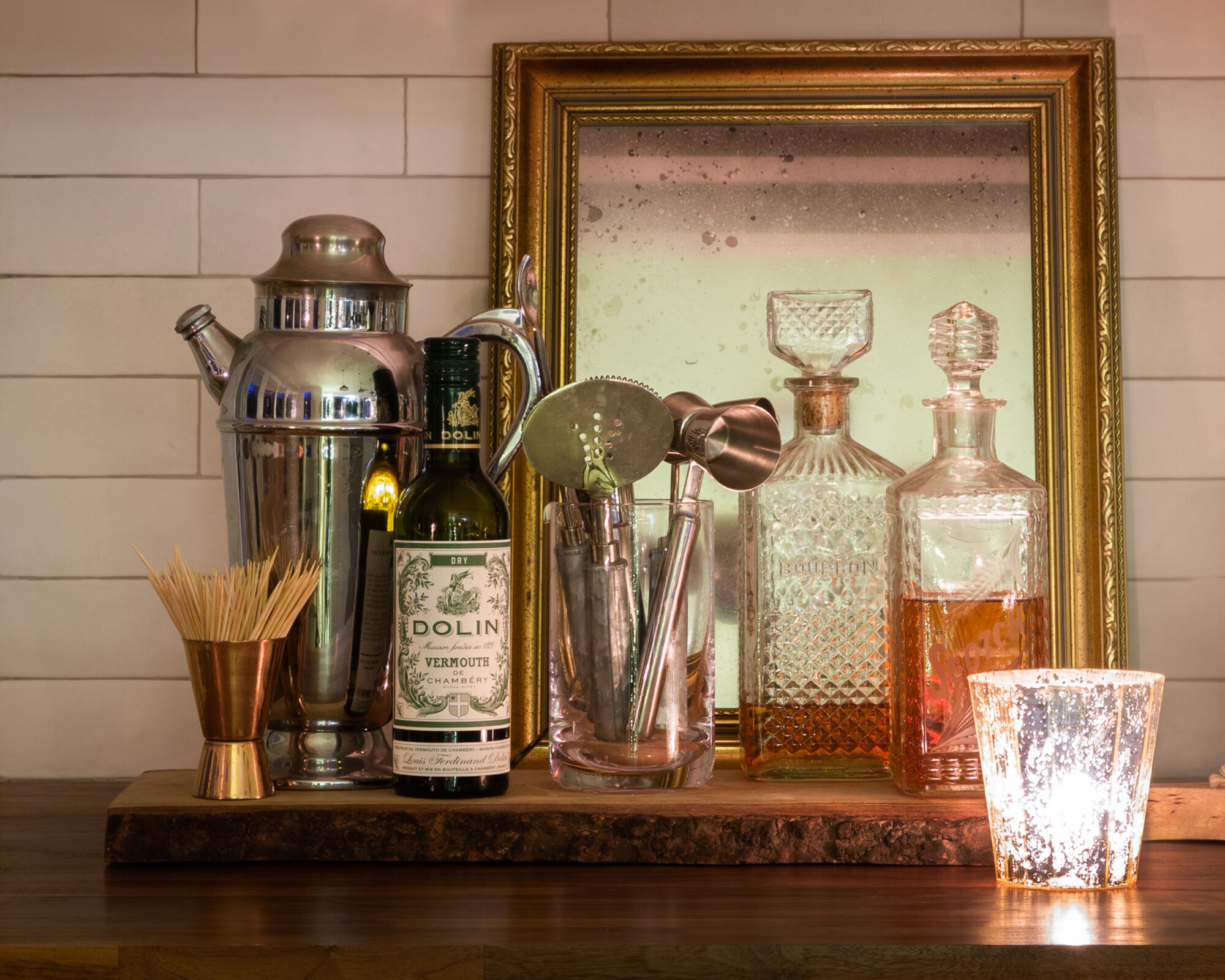 Entertaining around the holiday season can be stressful, but it doesn't have to be! In fact, these and tips and hacks will make you shine as the entertainer of the season 🌟 Don't sweat the small stuff — in fact, find ways to simplify your next party. Here's a pro-tip that will help: buy store bought, quality items while supporting your local restaurant or bakery, and outsource from them whenever you can. In fact, your guests will love that you're enjoying yourself and visiting with them, rather than the opposite —  laboring in the kitchen and feeling stressed!
Follow these steps and your next holiday gathering will be not only festive and memorable, but FUN for everyone … including you. Remember, the party is a party because of you and the guests that gather to enjoy one another!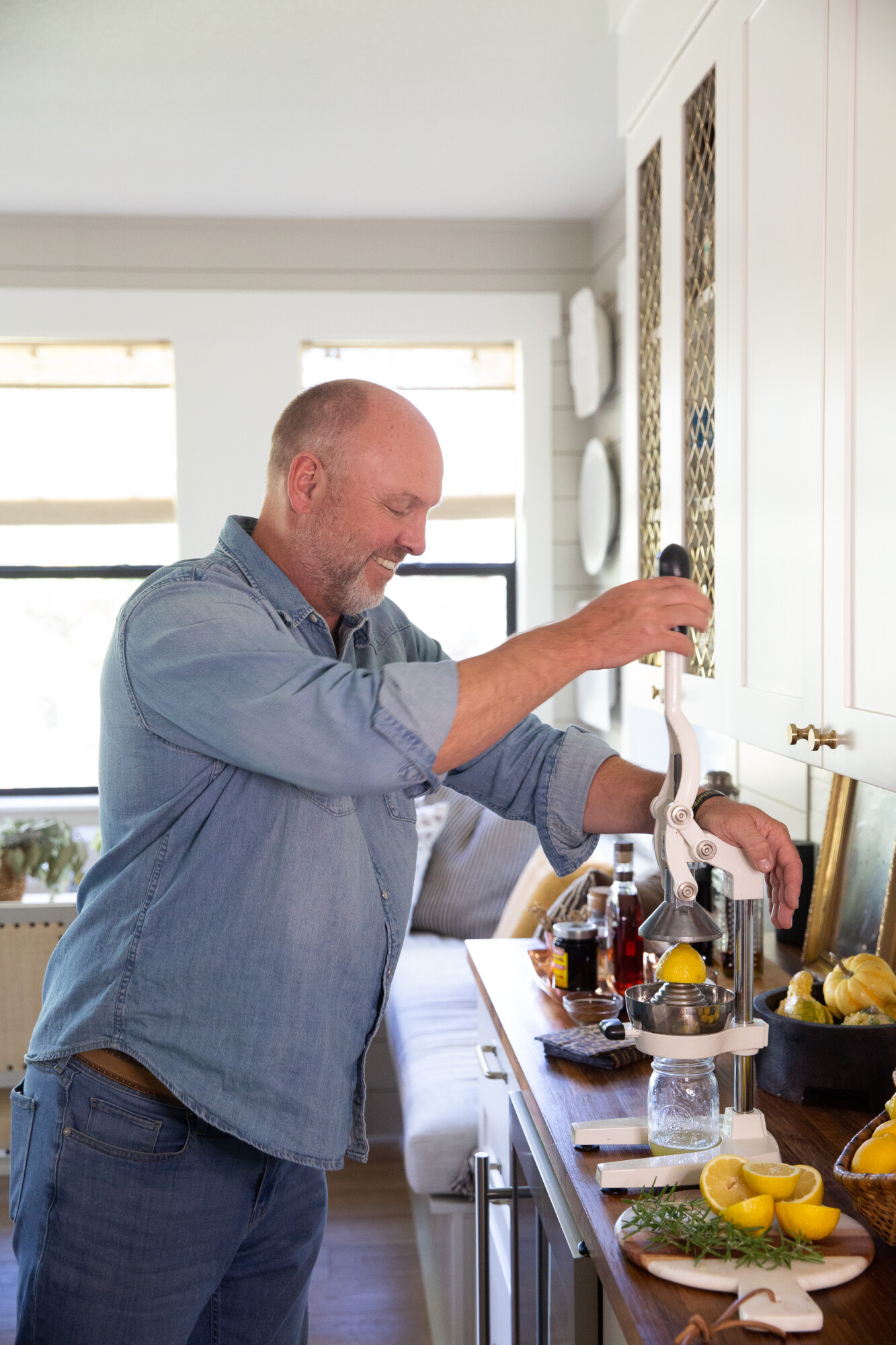 CLOUZ HOUZ TIP: Let's be honest: good cocktails are a MUST. We like to squeeze all our fresh juices ahead of time, and store them in mason jars in the fridge. This way you have mixers on hand when party is in full swing! Other things for the bar: fresh garnishes! Prep herbs, berries on toothpicks, olives, etc. that may be needed for your recipe and store in ziploc bags in the fridge.
As I mentioned, supporting your local restaurant for appetizers or desserts is where you can save yourself some time and energy. Invest in good quality catering and it will be worth every penny! Things we've bought for parties in the past include thai lettuce wraps with peanut sauce, kobe beef sliders, and fondue ready to be reheated (pre-cut veggies and bread for an easy app). We've also picked up crostini with different toppings such as goat cheese and prosciutto or bruschetta, and mini cupcakes or pies for dessert.
Then, supplement the store bought items with some of your tried-and-true recipes to make it feel a little more personal. For instance, it's a rare occasion that Derrick doesn't make candied bacon (see recipe below) for every holiday gathering. Our kids love it, our guests love it — I mean, what's not to love? Salty bacon with a sticky sweet, crunchy topping?!!?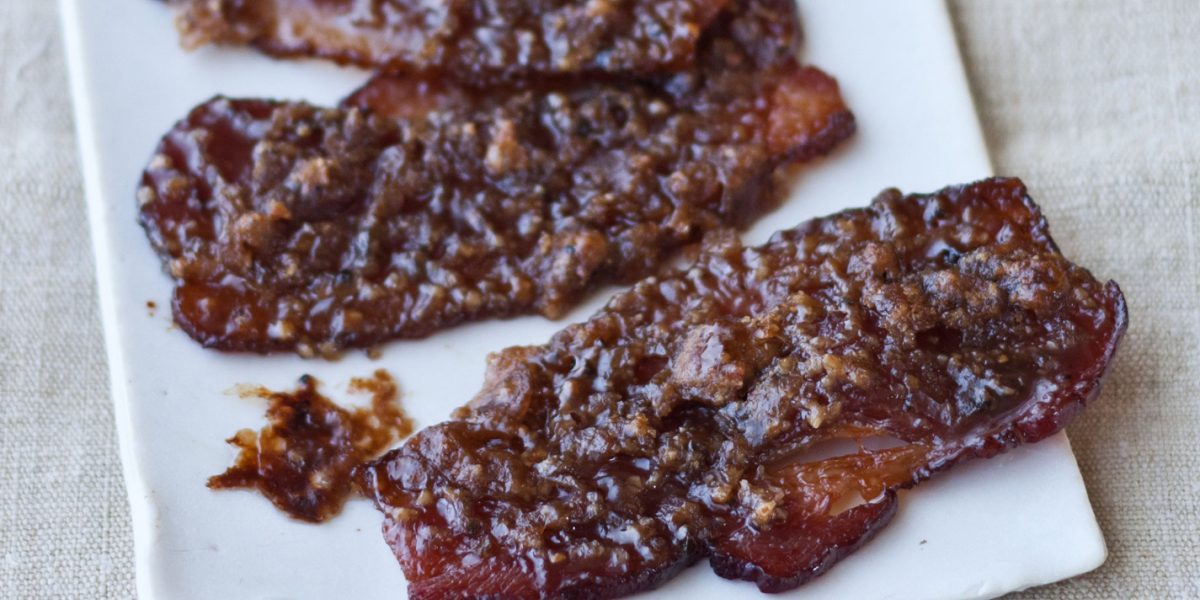 ---
CARMELIZED BACON
1/2 CUP LIGHT BROWN SUGAR, lightly packed
1/2 CUP CHOPPED OR WHOLE PECANS
2 TEASPOONS OF KOSHER SALT
1 TEASPOON BLACK PEPPER
1/8 TEASPOON GROUND CAYENNE PEPPER
2 TABLESPOONS OF MAPLE SYRUP
1/2 POUND OF THICK-SLICED APPLEWOOD-SMOKED BACON
Here is the recipe for this delicious and easy appetizer — it's perfect for nibbling during cocktail hour!
---
Our list of entertaining essentials is below … these are our Clouz Houz favorites! ♥️ They keep us from feeling overwhelmed and exhausted during this busy time of year. There are also pretty things keep the holiday vibes festive and fun!
1
Hand Press Juicer
We bought our hand press juicer years ago. We leave it out on the counter at the bar for easy access and convenience when we need fresh juice for cocktails and cooking. It looks great there, and we highly recommend owning one. It makes everything taste better to have fresh juice! This would make a great gift for the mixologist in your life.
2
Champagne Coupes
Cute glassware makes for a better tasting cocktail! It's all about the experience, right?! In fact, drinking from these darling coupes would make any holiday concoction feel more festive. I love the mint green color -- these would actually work year round. And. how cute would they be for Easter? I found Estelle glasses online, and now I'm so excited to learn that they sell them through West Elm. All the colors are so pretty -- I hope to collect an assortment to have at our bar!
3
Brass Taper Holders
Candles make every party special. Derrick likes to joke with me that I'm going to burn the house down with all the candles I light! Personally, I prefer the real deal. Yes, the battery operated ones have come a long way, but there's something about natural candle light that gives a warm glow to the room. These brass holders would be beautiful in an entryway, down the center of your dining table, or anywhere you really want to add a little extra ambience.
4
Mirrored Tray
This tray checks all the boxes: good size for displaying glassware and accoutrements, pretty mirrored top for great reflection of candle light, versatile (would look pretty on a coffee table for styling). We purchased this tray for our bar this year and love it!
5
Champagne Bucket
I fell in love with the Tina Frey line when I worked at Design Bar. I found it online and have been obsessed ever since! Her simple yet elegant designs are worth the splurge, trust me. The leather handles on this resin bucket are just so COOL. She now sells select items on Shopbop, so they will arrive fast. This bucket will be a staple in your entertaining arsenal.
6
Bamboo Folding Chair
So ... there's nothing worse than not having enough seating for those last minute guests -- maybe your daughter brings home her boyfriend unexpectedly?! These chairs are a great value for the look, and they beat the "office looking" alternative of metal chairs with polyester cushions.