Here are our initial thoughts ...
We're massaging all the details of the kitchen layout and materials for the High Desert Tumalo Ranch project. It's a small kitchen, so we're looking to find ways to make it more functional, yet beautiful. We plan to DIY and outsource in order to bring this kitchen into our dream vision for this home.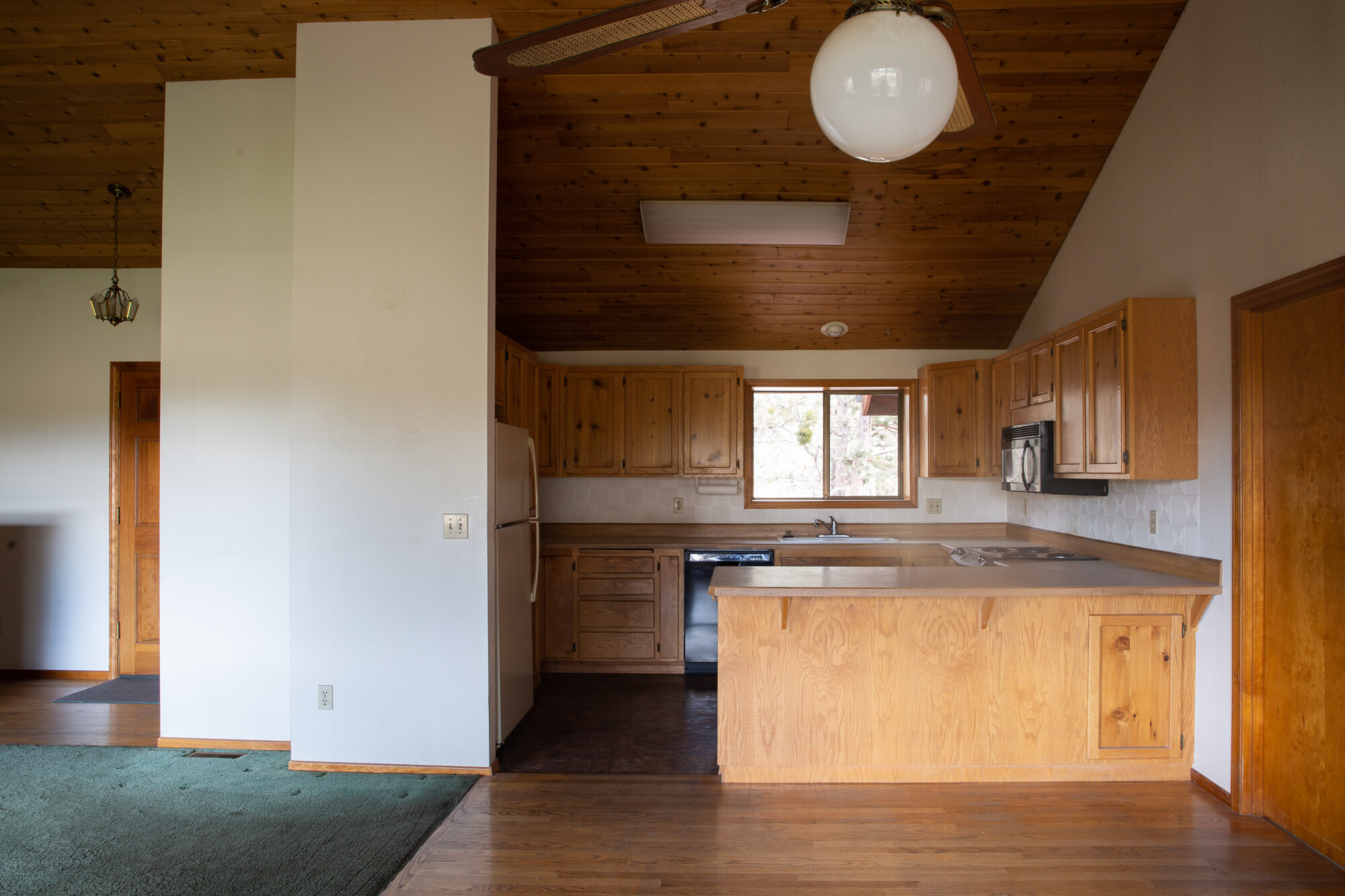 The Kitchen … before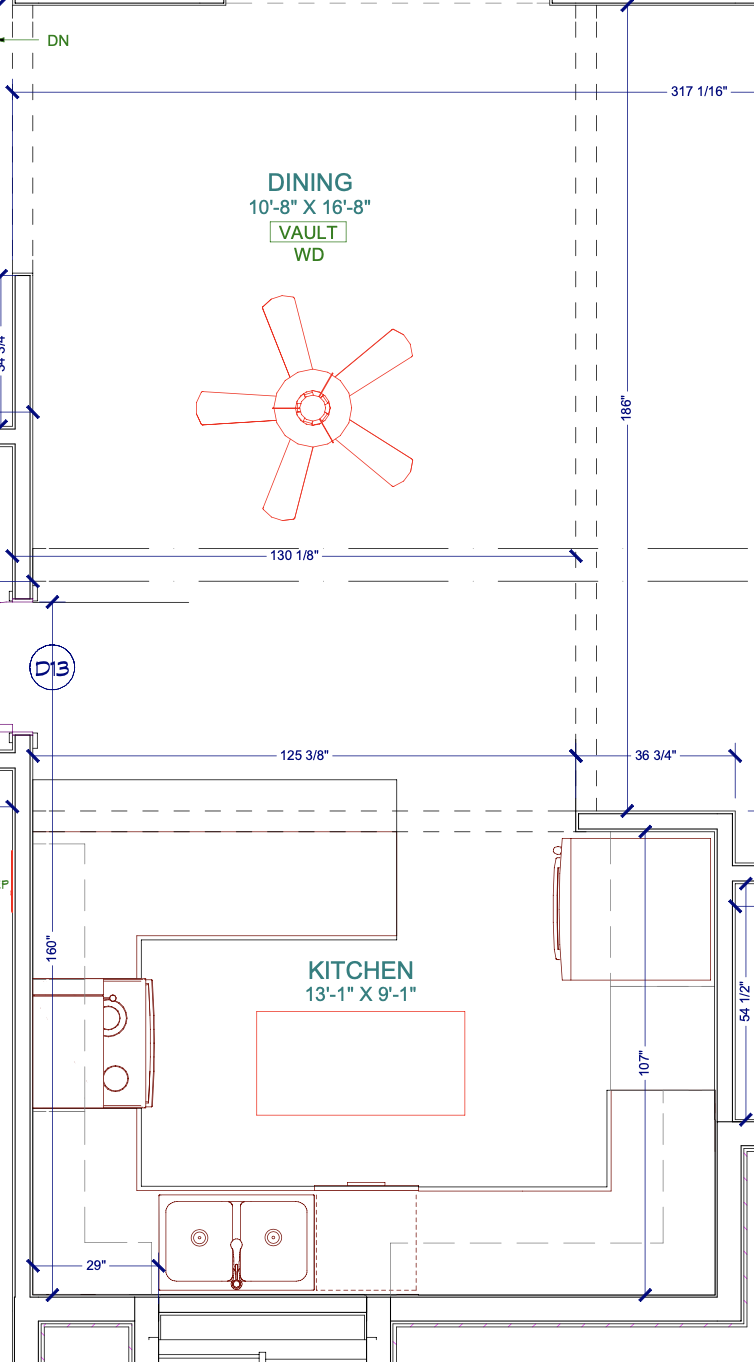 ---
The Kitchen … after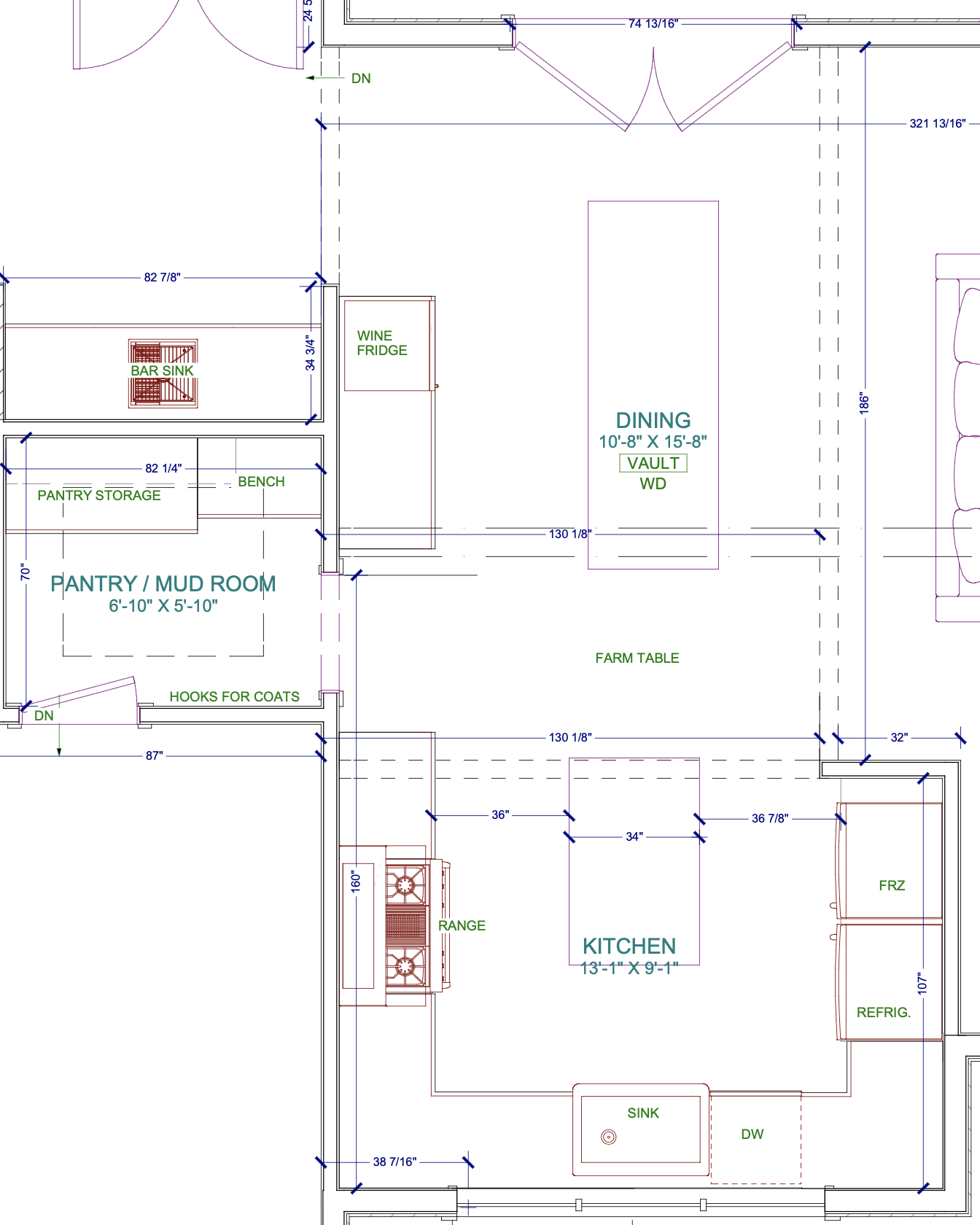 ---
So, as you can see from the original drawing, the kitchen is quite small. Our goal is to make it feel bigger without increasing the footprint of the home. Here are a few things we are taking into consideration in order to achieve a more open concept.
1. New Cabinets: Remove the Peninsula Cabinetry That Divides Kitchen From Current Dining Area
We've decided to keep the perimeter cabinetry pretty much as it was, with the range sitting on the wall across from the fridge/freezer and the sink on exterior wall that looks to front yard. However, by removing the peninsula cabinetry, we can open up the kitchen to the dining space. This allows the kitchen to feel more open, and our goal will be to expand cabinetry into the dining area to give the appearance of a bigger kitchen. Another way to make the space feel larger is to remove all upper cabinetry. We are expanding the window where the sink sits to let in more light and let the "outside in." I'm loving the image below for how I visualize the kitchen to feel. I want it to feel open, functional, casual and textural.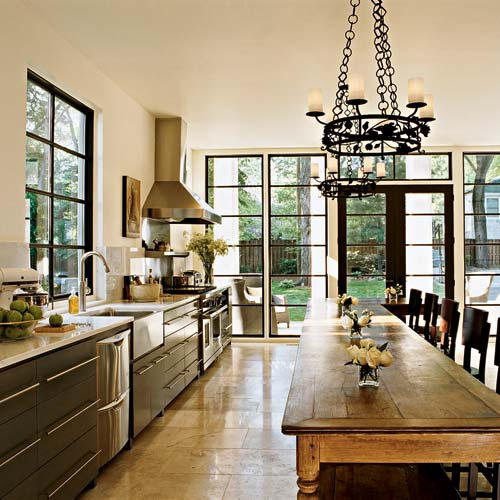 2. Cabinetry Style and Budget
We're playing with different options on cabinetry design, style and budget. Cabinets can be very spending, but investing in quality cabinetry is really worth it! If you're working with a small space, the cabinets need to be highly functional. Why? Because standard cabinet sizes by bigger companies may make it really difficult to achieve the look and storage components you need. We love the concept of incorporating some vintage pieces for either the island and/or the cabinet in the dining room. We think it's so beautiful, and it gives the space more character this way. This picture is just so pretty, and yet still gives us the storage that we need. I love these images — they've me inspired to find a beautiful antique piece to act as the island.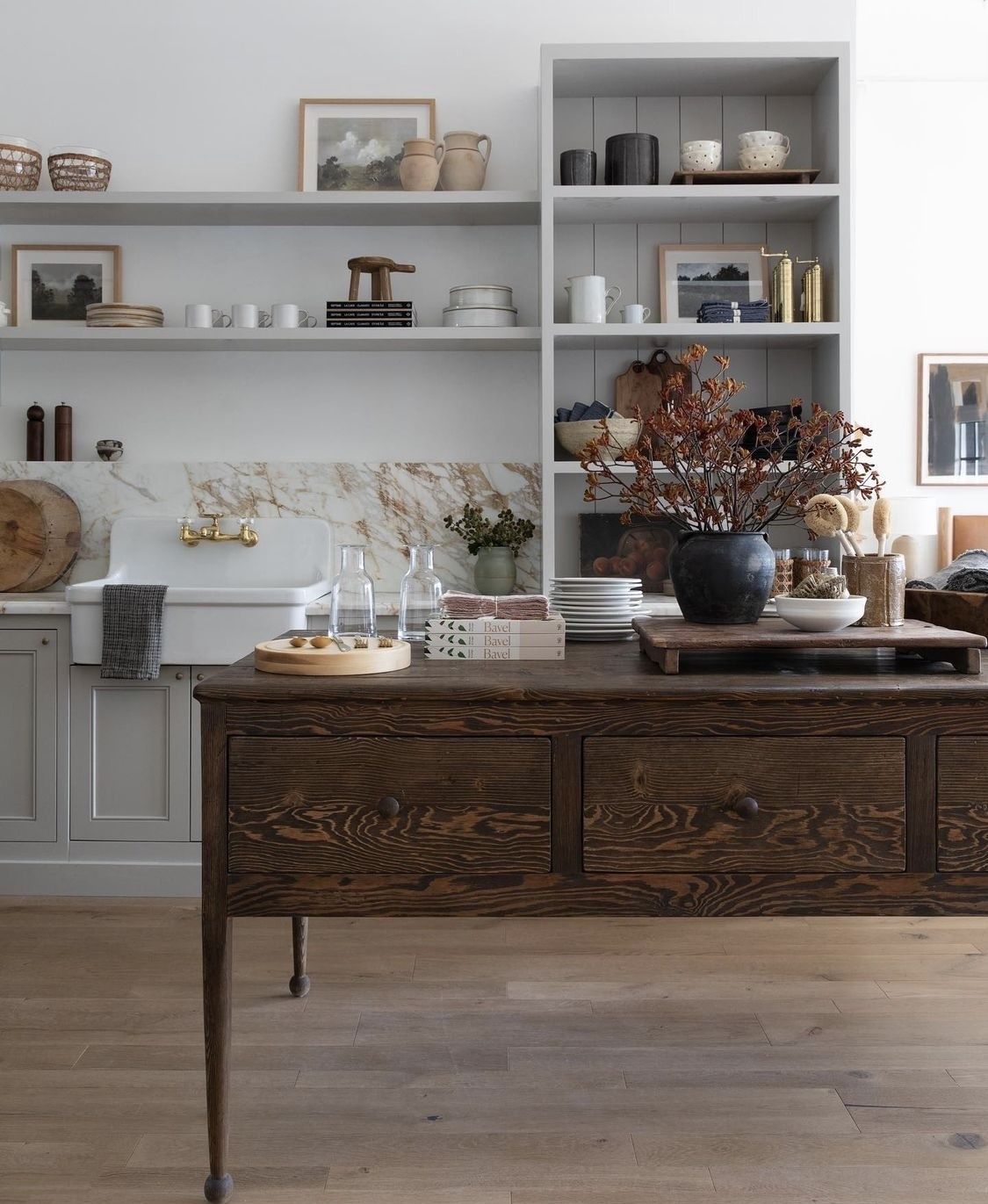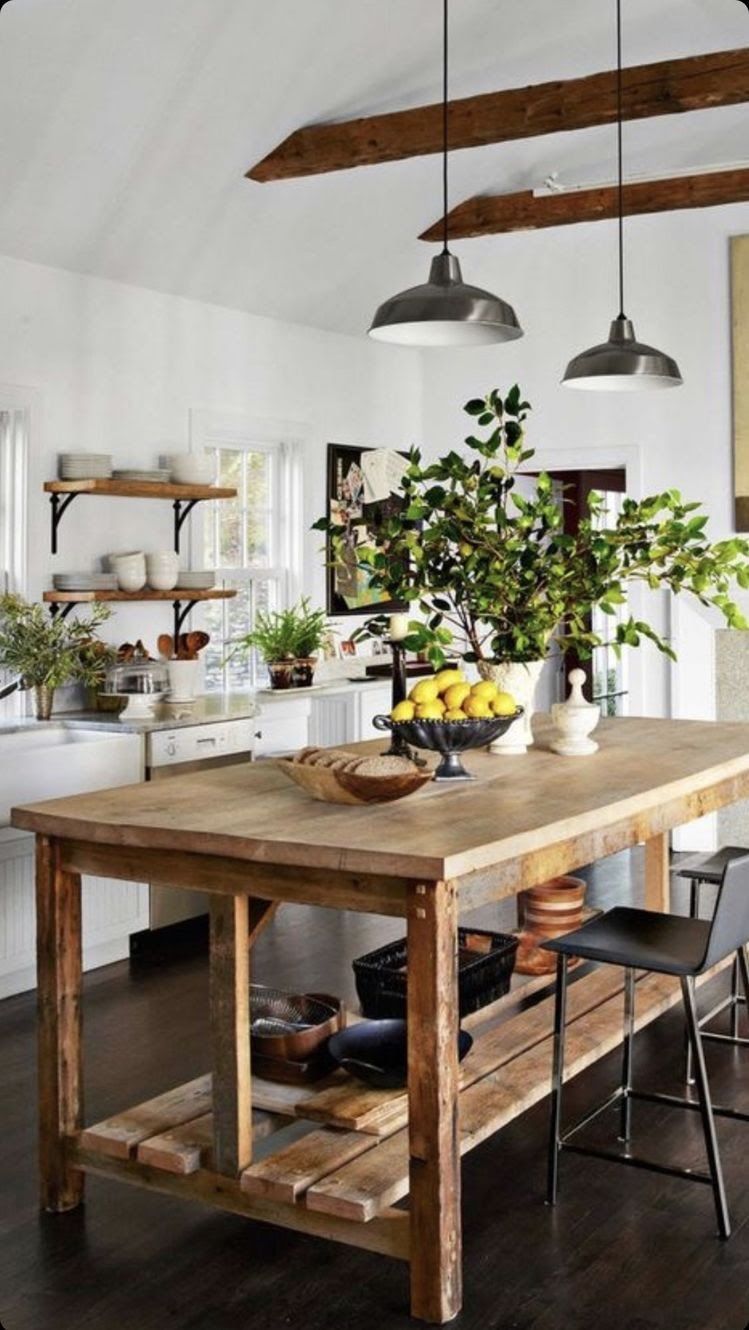 3. Make Up Storage In Pantry Area (which is currently the laundry room)
Without any upper cabinets in the main kitchen, we will convert what is currently the laundry room into a walk-in pantry/mudroom. We plan to utilize this space for pantry items such as snacks, dry goods, canned goods etc. This space will work VERY hard for such a little space, but I'm excited for the challenge. This room is right off the garage, so it will also need to have a place to drop bags and hooks to hang coats and hats etc. I really appreciate a great pantry, and this image is speaking my love language!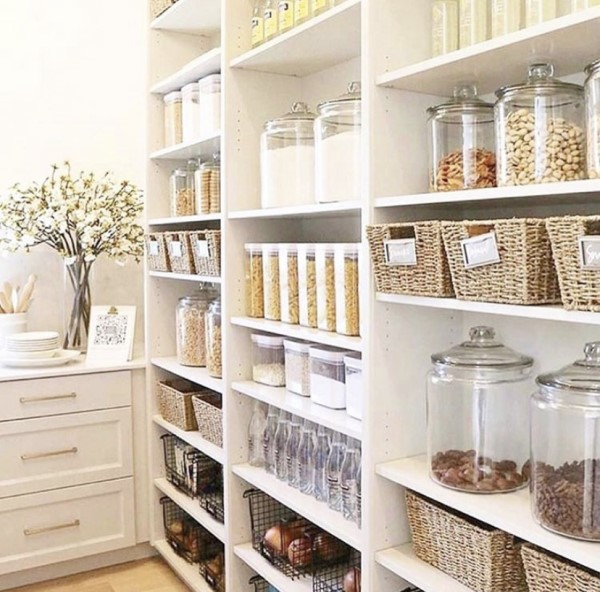 4. Create A Focal Point With A Beautiful Hood
The range will become a focal point by adding a hood insert to a framed surround. I love this look! Can't decide if the hood will be wrapped in tile, wood, stone or plaster, but regardless, I want it to feel streamlined and be a beautiful focal point of the kitchen. Here are some inspirational images for this concept. Which is your favorite?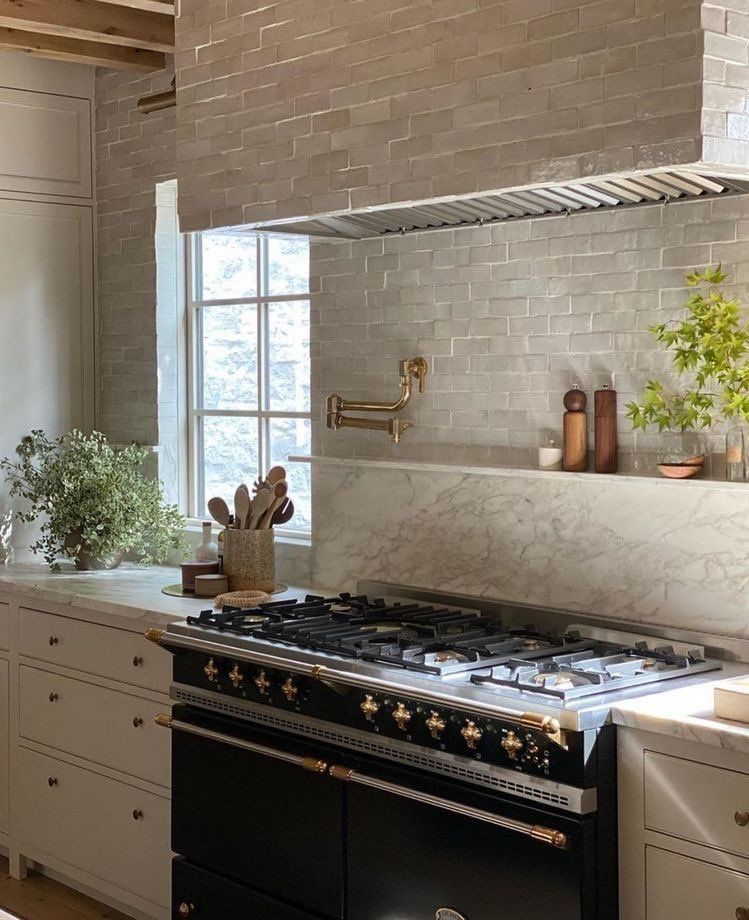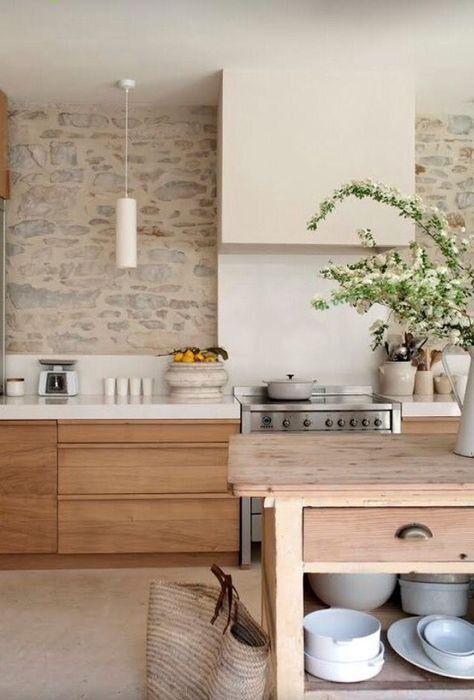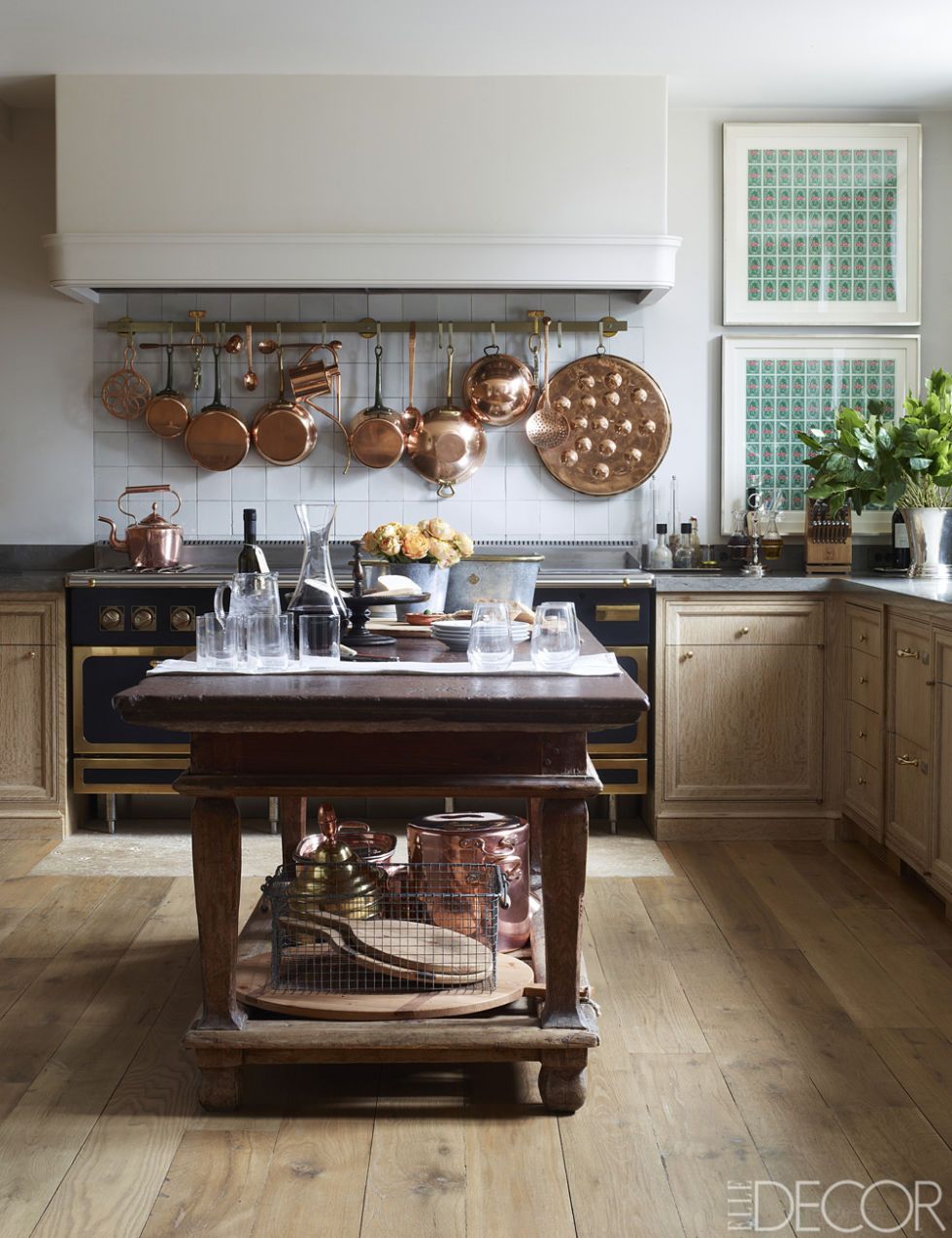 5. Create a ledge for styling and dishes
I love the look of simple design. And, there's just something about running a ledge from one end of the kitchen to the other! I'd like to incorporate this look on the range wall, if we can make it deep enough. Then I'd plan on storing some dishes and glassware there for easy access. It's very fun to use pieces that you also use everyday for styling!

Clouz Houz Tip: Use a palette of dishes that all match and coordinate with the hard materials in your kitchen. This way, you can use open shelves and they'll beautifully compliment each other.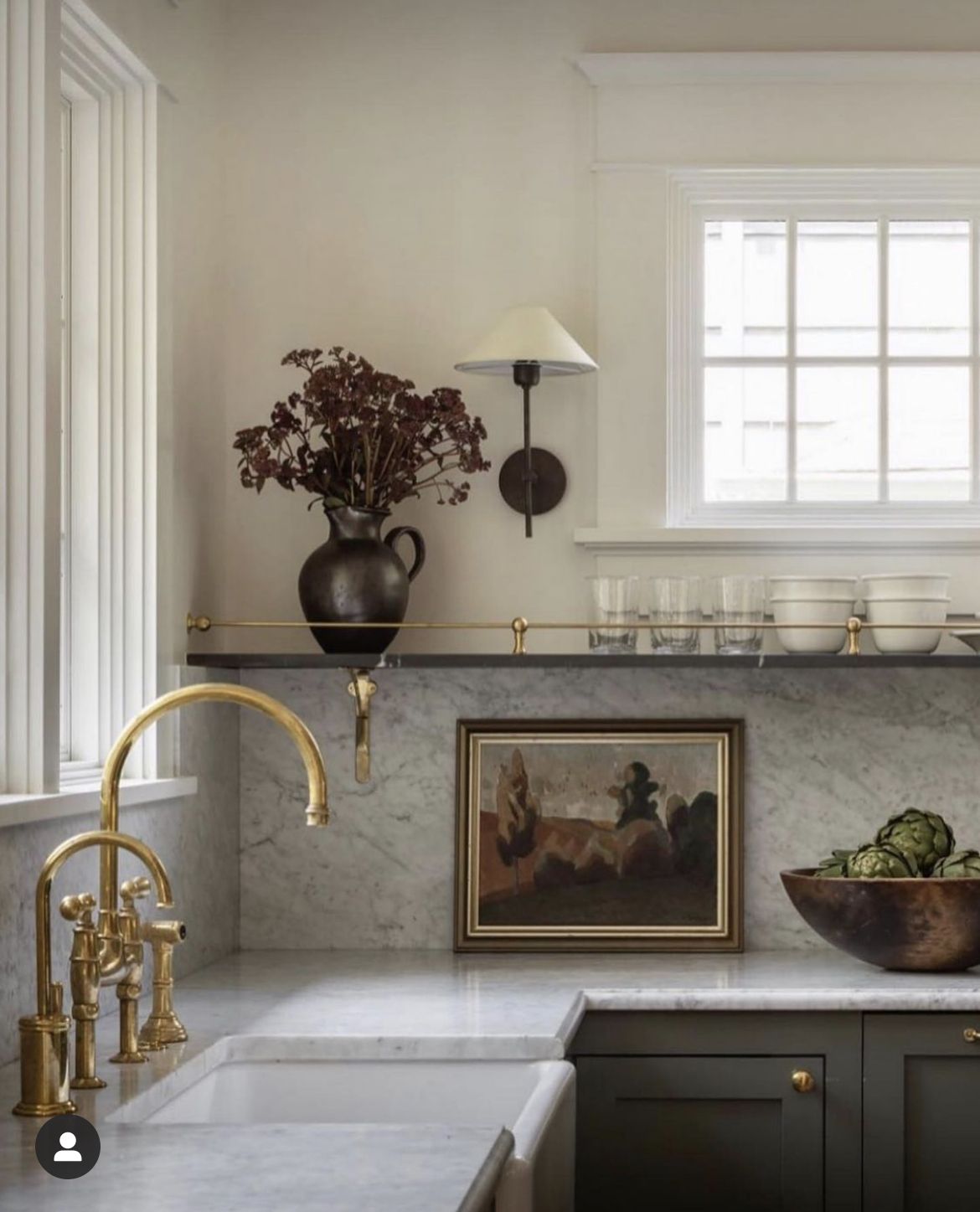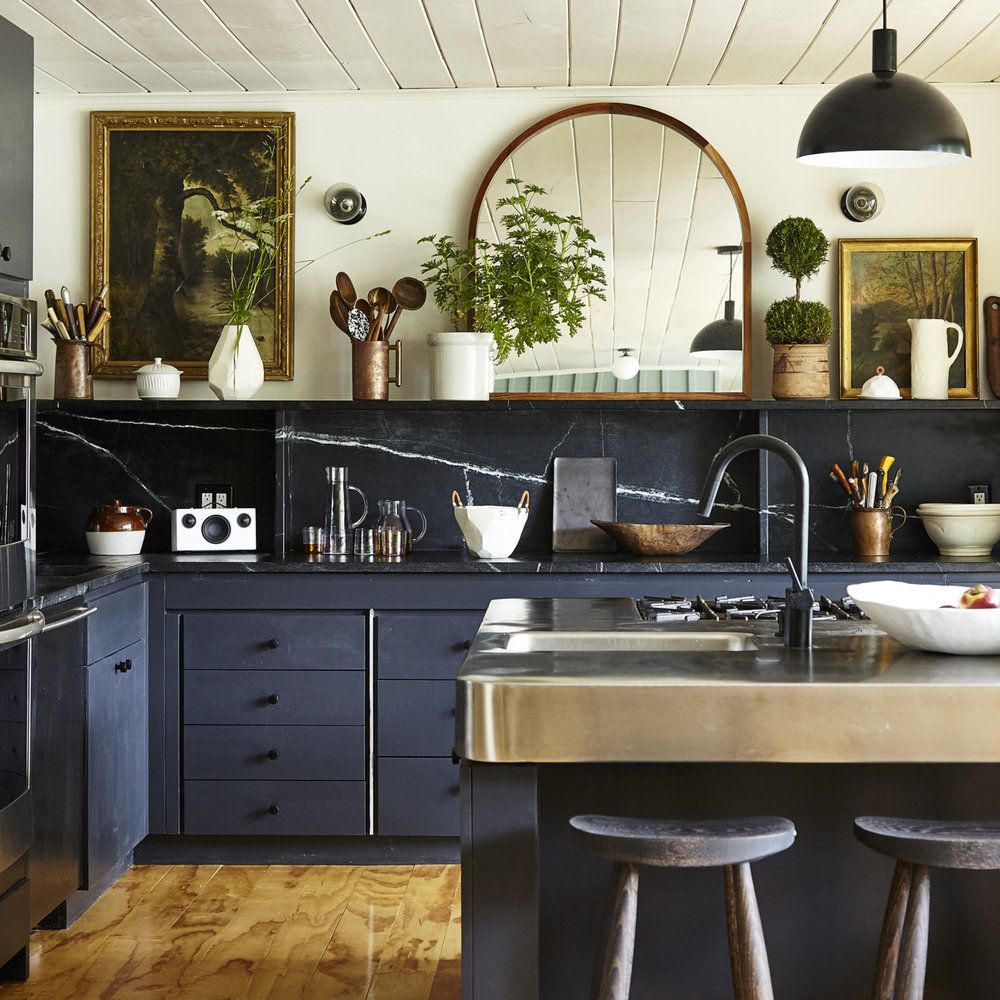 So  … there's the first round of inspo for the all things we'd love to incorporate into the little kitchen! We're getting excited to put these conceptual ideas to paper and reveal our final plan for layout, cabinetry and materials. We will be sharing soon. Stay tuned!
All our projects begin by getting inspiration from images on Pinterest. To follow us and see what we're pinning, click here.