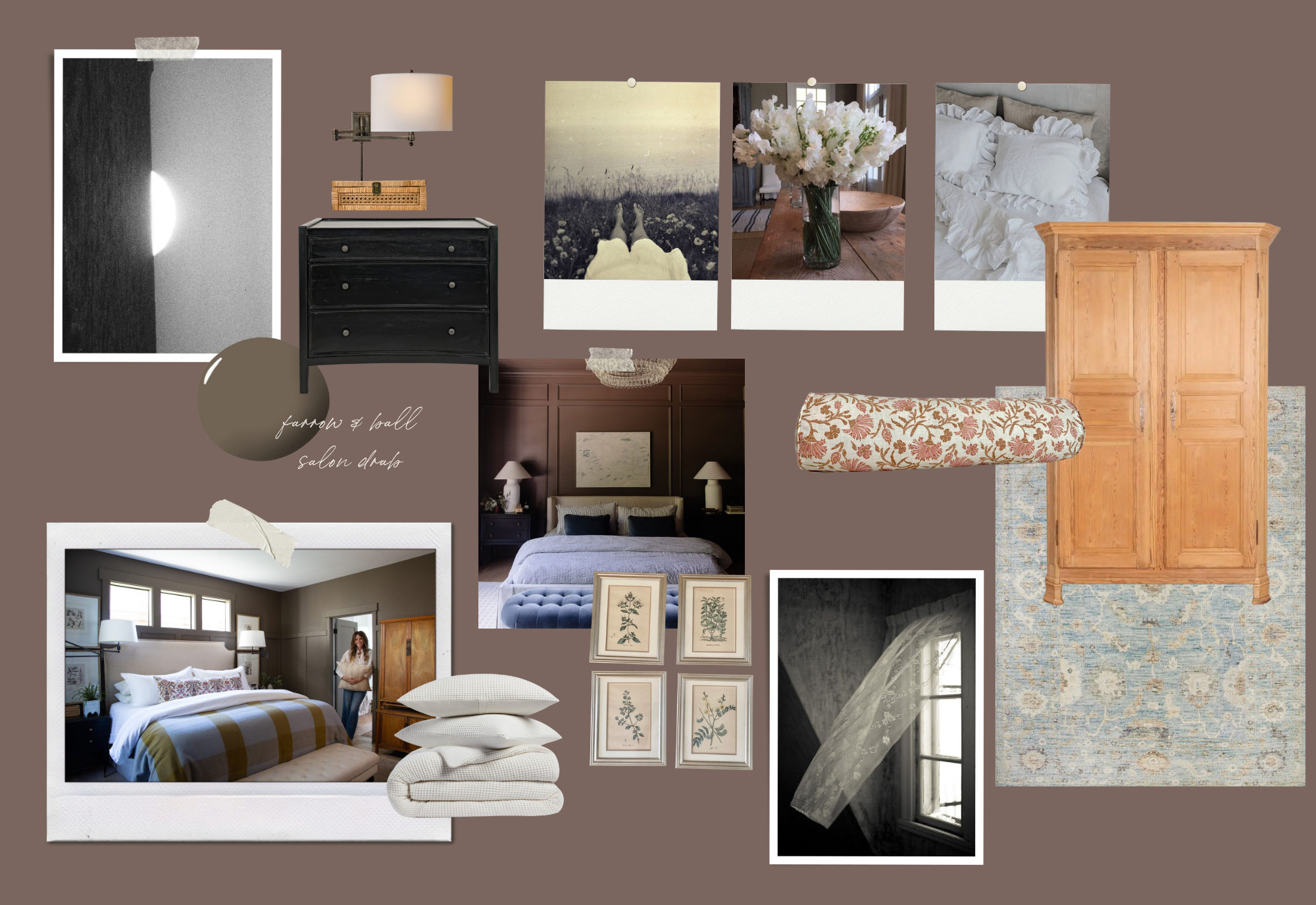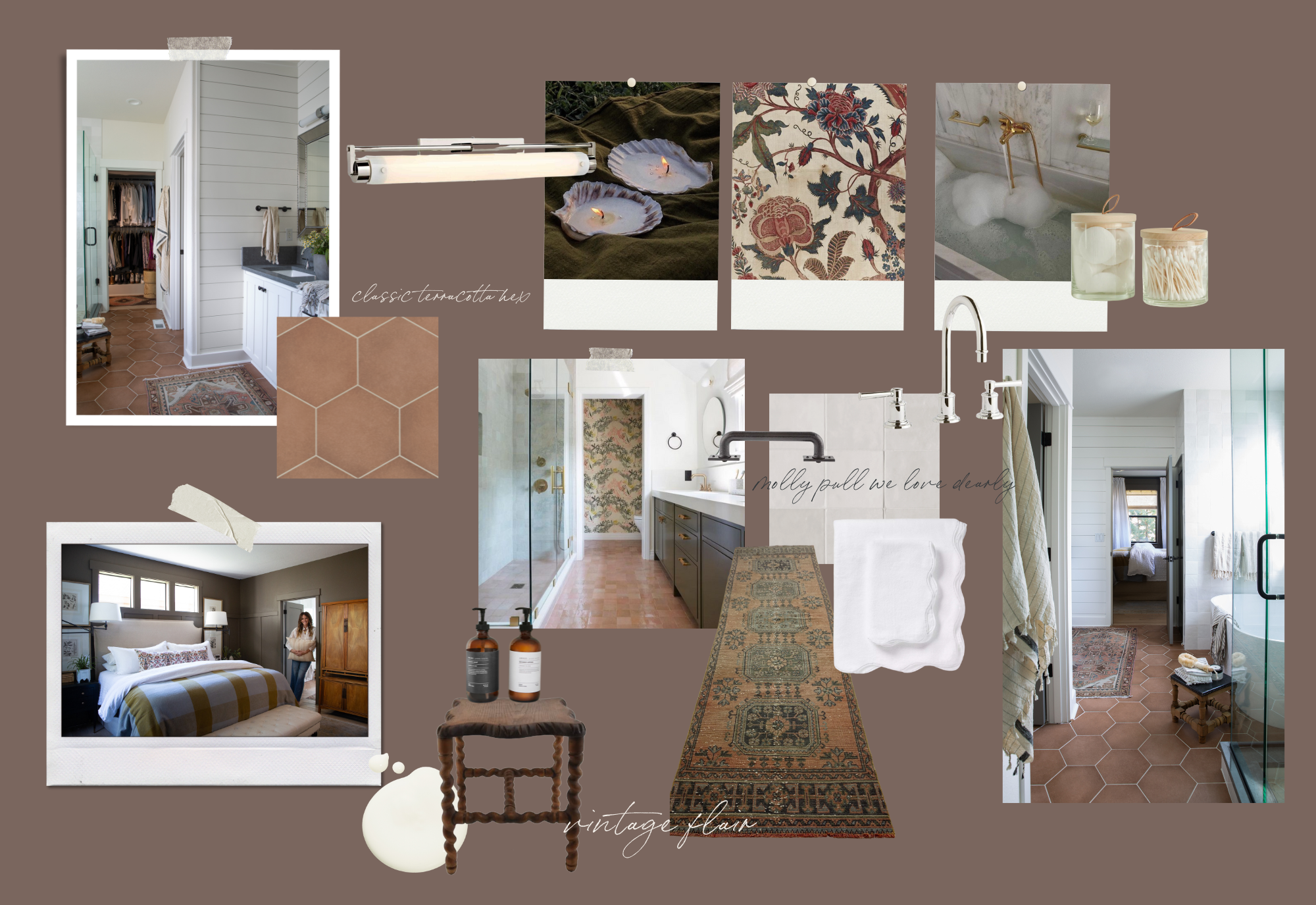 Today, I'd like to share a little adventure we embarked upon to give our Primary Suite a natural, organic, and elevated look. If you're tired of the same old vanilla aesthetics and want to add a touch of earthy elegance to your space, continue reading to learn more about our creative process.

Let's dive into the art of design with a focus on earthy elegance! 
---
Here are Six Pro-Tips To Get This Look in your Primary Suite
01. Incorporate earthy tones to offset an otherwise white palette. We all know that white is timeless and clean, but sometimes it can feel a bit sterile. So, we decided to introduce a splash of warmth and character with the help of a striking element. This Umi Terracotta Hexagon tile by Bedrosians, set against a pristine white backdrop, made an impactful difference in our Primary Bathroom. Its rich earthy tones and geometric shape were the perfect way to make it feel unique. Bold, but not too bold. This choice achieved the perfect harmony between making a statement and blending seamlessly with the rest of the space. 
02. Embrace the charm of moody paint colors in your Primary Suite. Farrow and Ball's "Salon Drab" brought a touch of understated elegance and sophistication to our sanctuary. Color, as a powerful tool, sets the mood and establishes the overall ambiance of a room. And, it also speaks volumes about your personal style.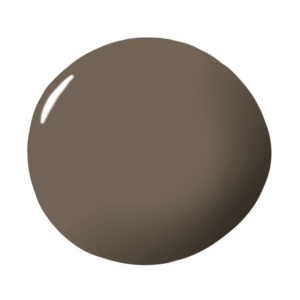 Farrow & Ball "Salon Drab"
03. The timeless allure of wood. From rich mahogany to elegant oak, the possibilities are endless when it comes to incorporating the beauty of wood into your space. Whether you're a fan of patinated finishes or love the charm of mismatched wood, there is much versatility that wood can bring into your home! Remember, it's about balance. So, embrace the patina and imperfections that come with aged wood – it adds character and tells a story.
We've had this armoire in our family for years. I love the richness and warmth it brings to our bedroom! I use it to store our sheets and extra blankets. Armoires can be a great investment for your family because they can be passed down for years to come (two linked below).
04. Curate Your Vintage Artwork. Begin by selecting vintage artwork that resonates with your personal style and evokes a sense of nostalgia. Whether you're drawn to bold abstracts, delicate landscapes, or quirky illustrations, choose pieces that speak to your heart.
The beauty of vintage artwork
Vintage artwork has a way of adding depth and character to a space, so let your inner curator guide you to finding those gems that will bring joy to your room. Showcase a focal point by choosing a prominent wall in your bedroom on which to showcase your vintage artwork. This wall will become a visual anchor. Then, opt for large scale pieces that capture attention and set the tone for the entire room. For example, I love this set of botanical prints. 
05. Layer with Vintage Rugs. These exquisite pieces have the power to transform a bedroom, adding warmth, texture and a sense of history to your Primary Suite. Whether you opt for Persian, Turkish, Moroccan or any other style, vintage rugs are sure to infuse your bedroom with character and charm. Vintage rugs are like works of art for your floors. They often boast intricate designs, and showcase the impeccable craftsmanship of skilled artisans. The beauty lies not only in their aesthetic appeal but also in the stories they carry.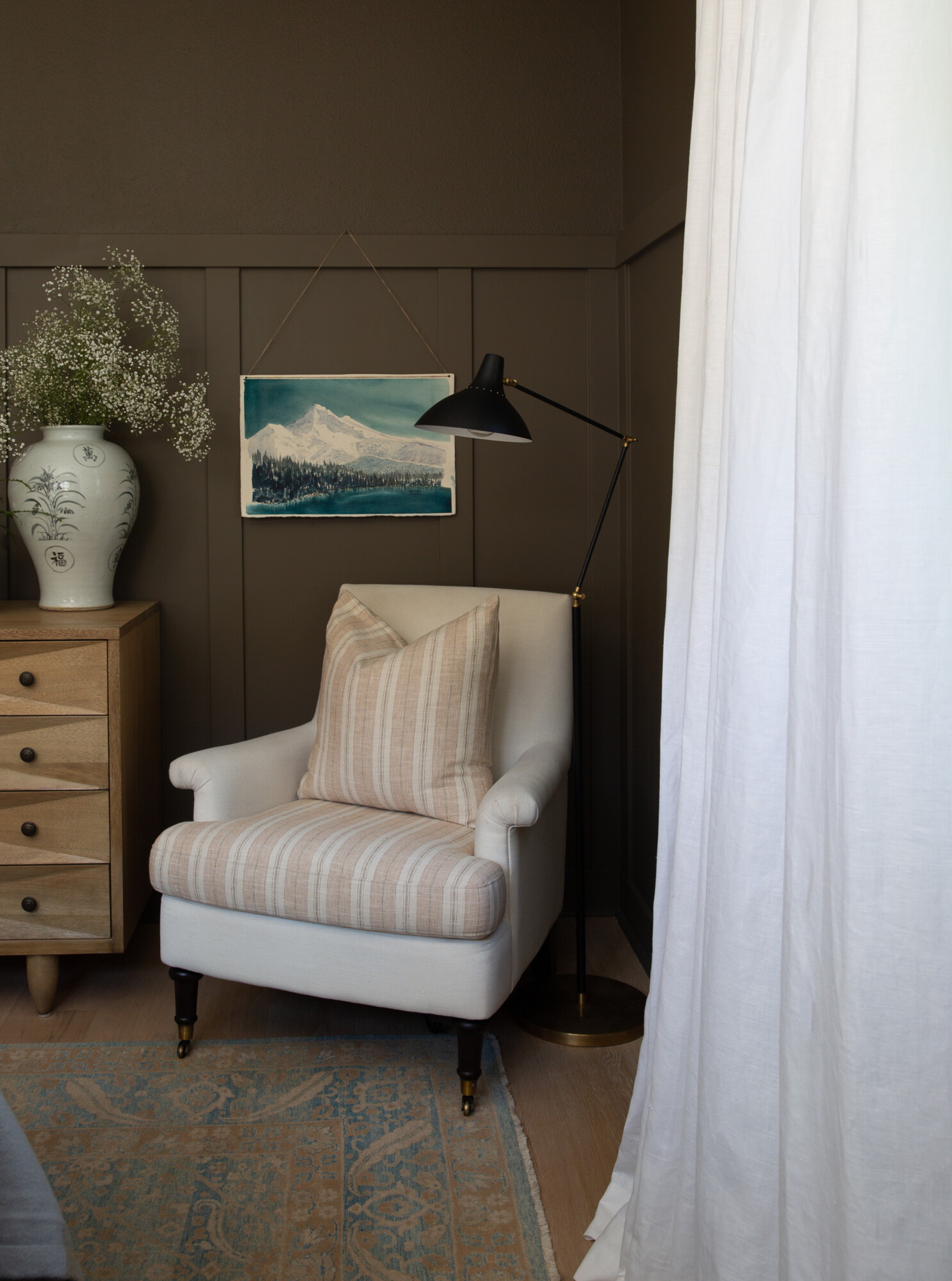 06. Embrace Eclectic Styling. Don't be afraid to mix and match different eras, textures and styles. This allows you to create a curated look that tells a unique story and adds personality to your space.
How to achieve eclectic styling in your Primary Suite
One of the keys to achieving this style is to blend elements from various eras. By incorporating vintage artwork and rugs, you can instantly infuse your bedroom with a sense of history and intrigue. Mixing different textures is another essential aspect. Play with contrasts by combining smooth and rough textures. Experiment with materials like wood, metal, glass, and fabric to add depth and visual interest. 
Don't limit yourself to one particular design aesthetic. Instead, blend styles that resonate with you, creating a personalized and truly unique look. The beauty of eclectic styling is that it allows you to tell your story. This curated look will become a reflection of your passions, interests, and journey!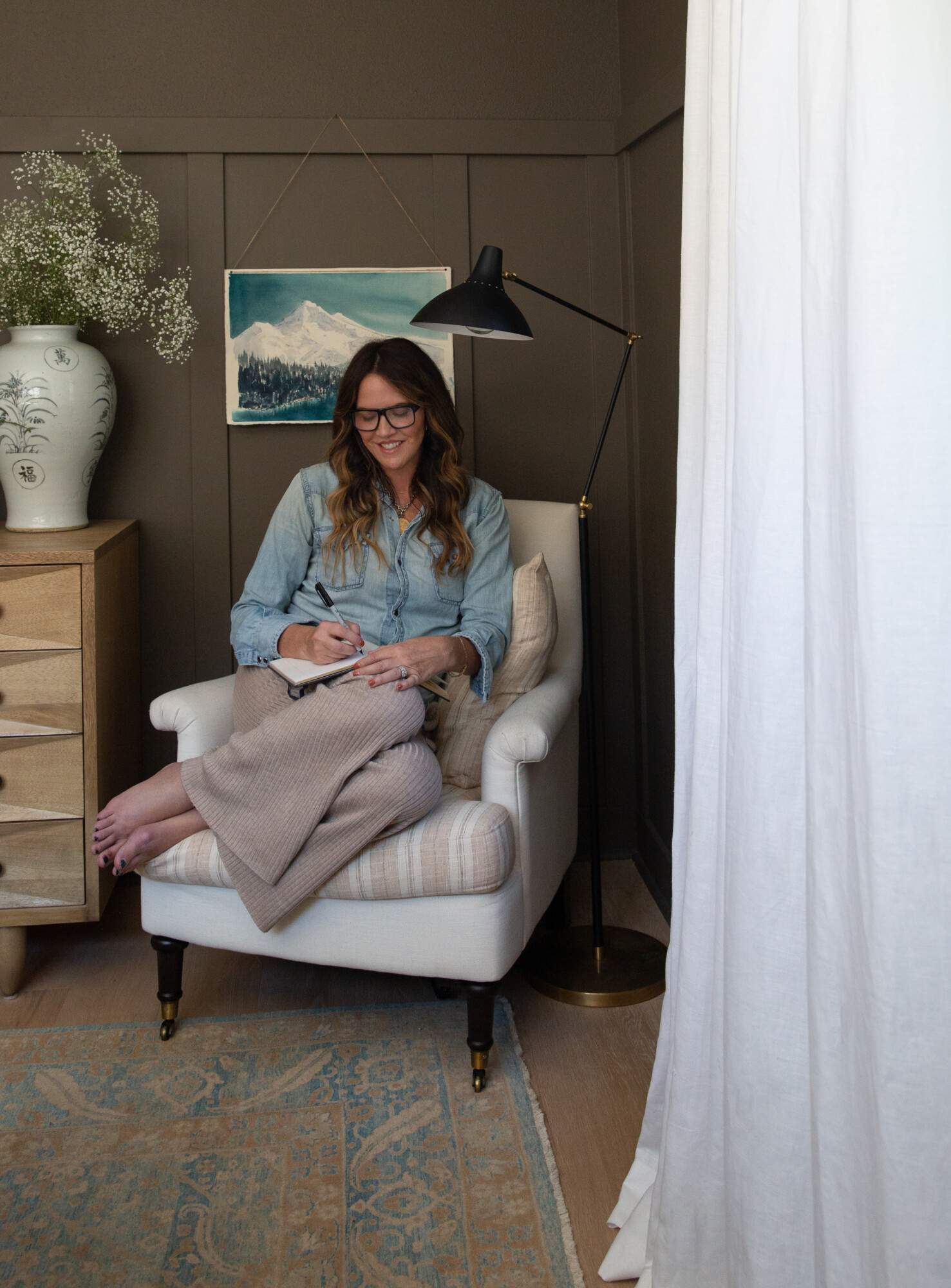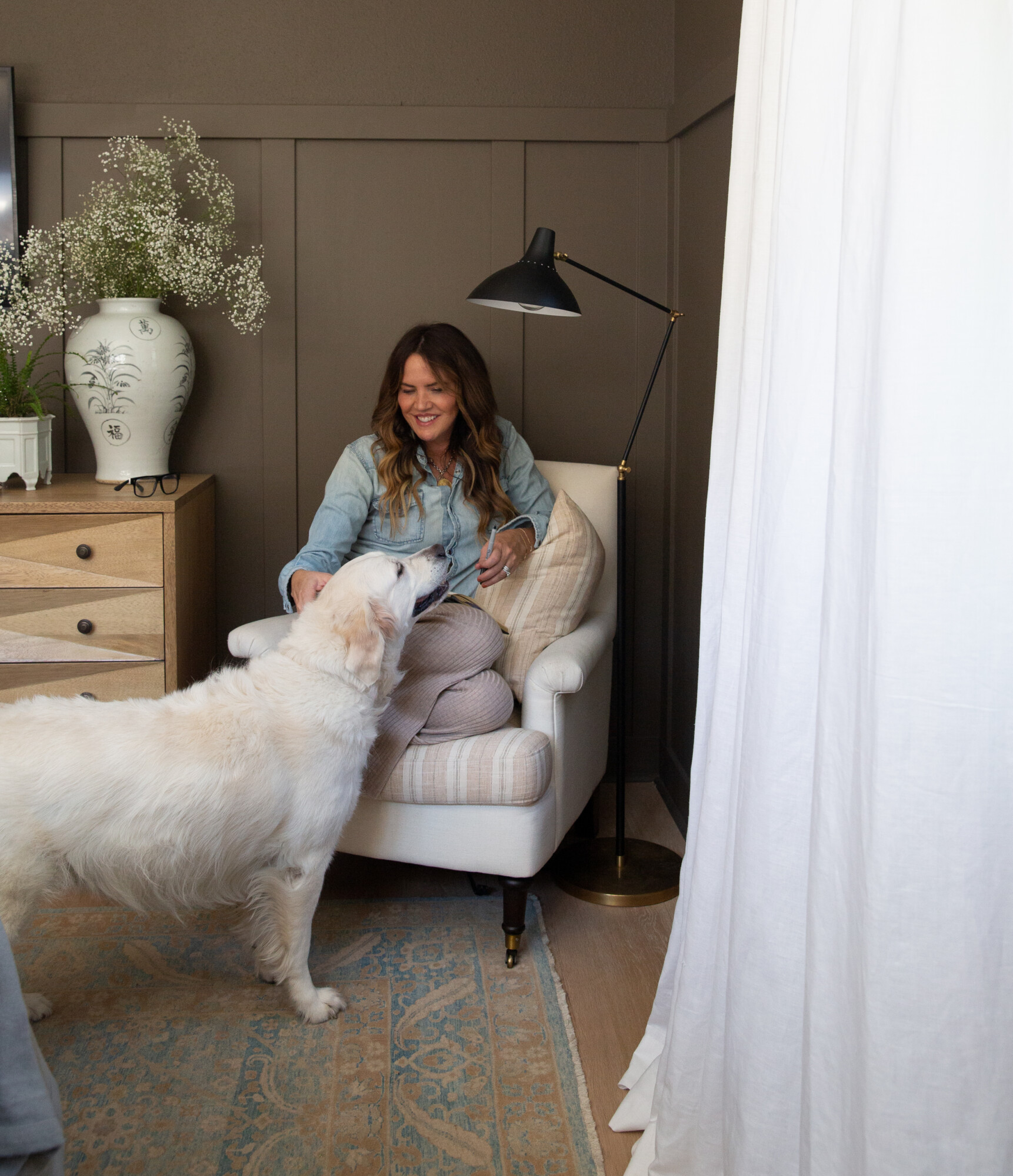 Lucy and I have some work to do. Which design elements should we take with us to our High Desert Tumalo Ranch Bedroom? Let us know in the comment section below!
Remember, the key to create a natural, organic and elevated look to your primary suite is to curate a collection that resonates with you, creates visual cohesion, and infuses your personal style into every detail. Let the charm of vintage pieces transport you to a bygone era, and create a bedroom retreat that is truly one-of-a-kind.
Design is a multifaceted art that can be expressed in countless ways, and it can be appreciated from various perspectives. The elements of color, texture and shape collaborate harmoniously to create a visual narrative within a home. 
Life is short. Make it Beautiful.