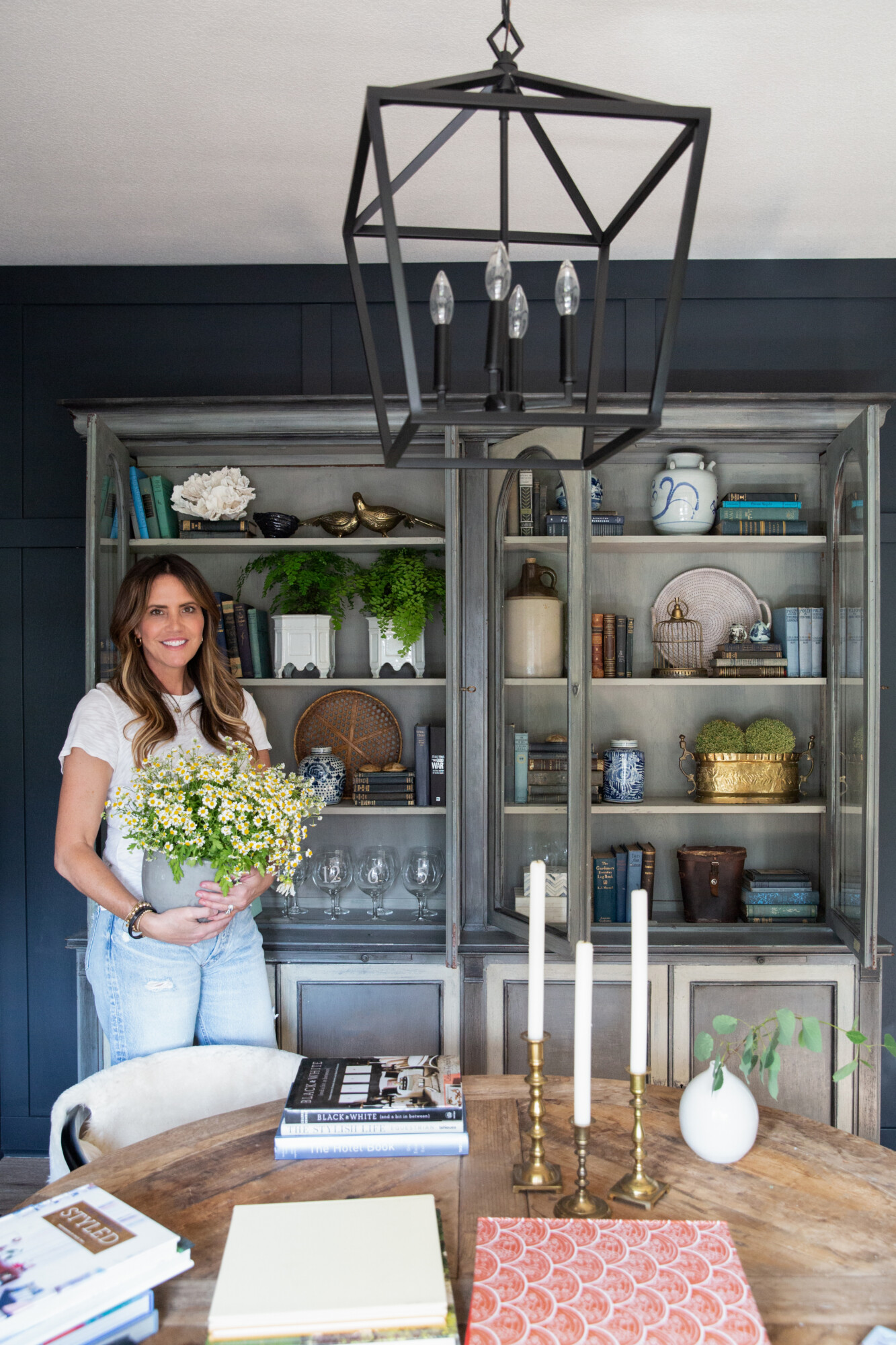 If you're on a journey to unveil the secrets behind staging your home for a swift sale and maximizing those returns, you're at the right place! We're going to dive into a series that's about to become your go-to guide for transforming your space into a magnet for potential buyers. No frills, no fluff, just some essential tips that will have your home glowing. Grab your notepad and let's determine how to make your home the talk of the real estate market.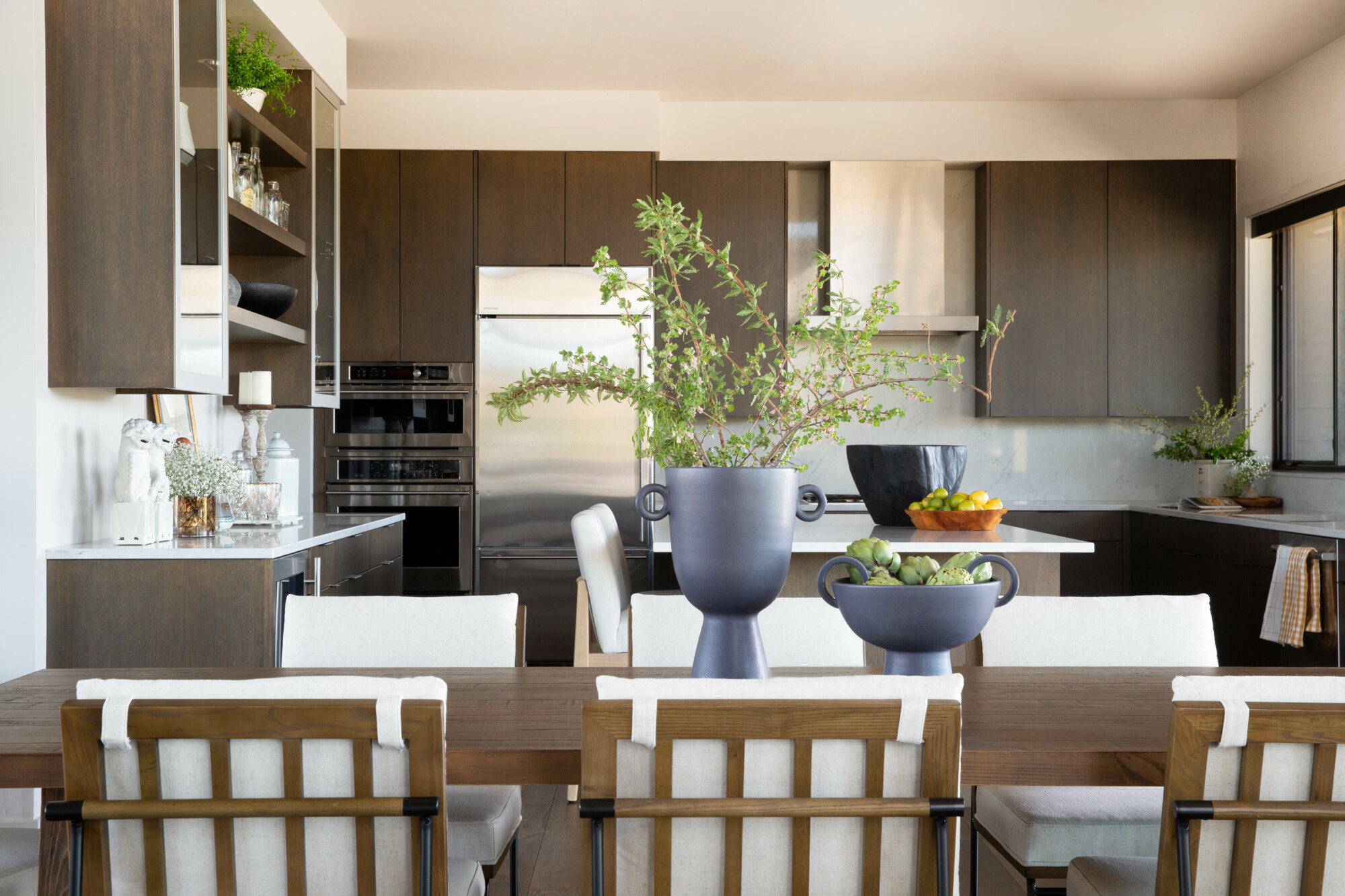 1: Staging with Greenery 
There is no denying the power of nature's touch when it comes to transforming a room. Whether you're aiming for rustic charm or a sleek modern vibe, adding greenery is the secret ingredient that breathes life into your home. One of the easiest ways to introduce greenery is by adding a variety of houseplants. Or, channel your inner forager and consider bringing the outdoors in (literally). One thing that we do ALL the time is cut branches off of the aspen trees in our backyard. By weaving these organic elements into your home, you're not just decorating, but also creating an immersive experience for potential buyers.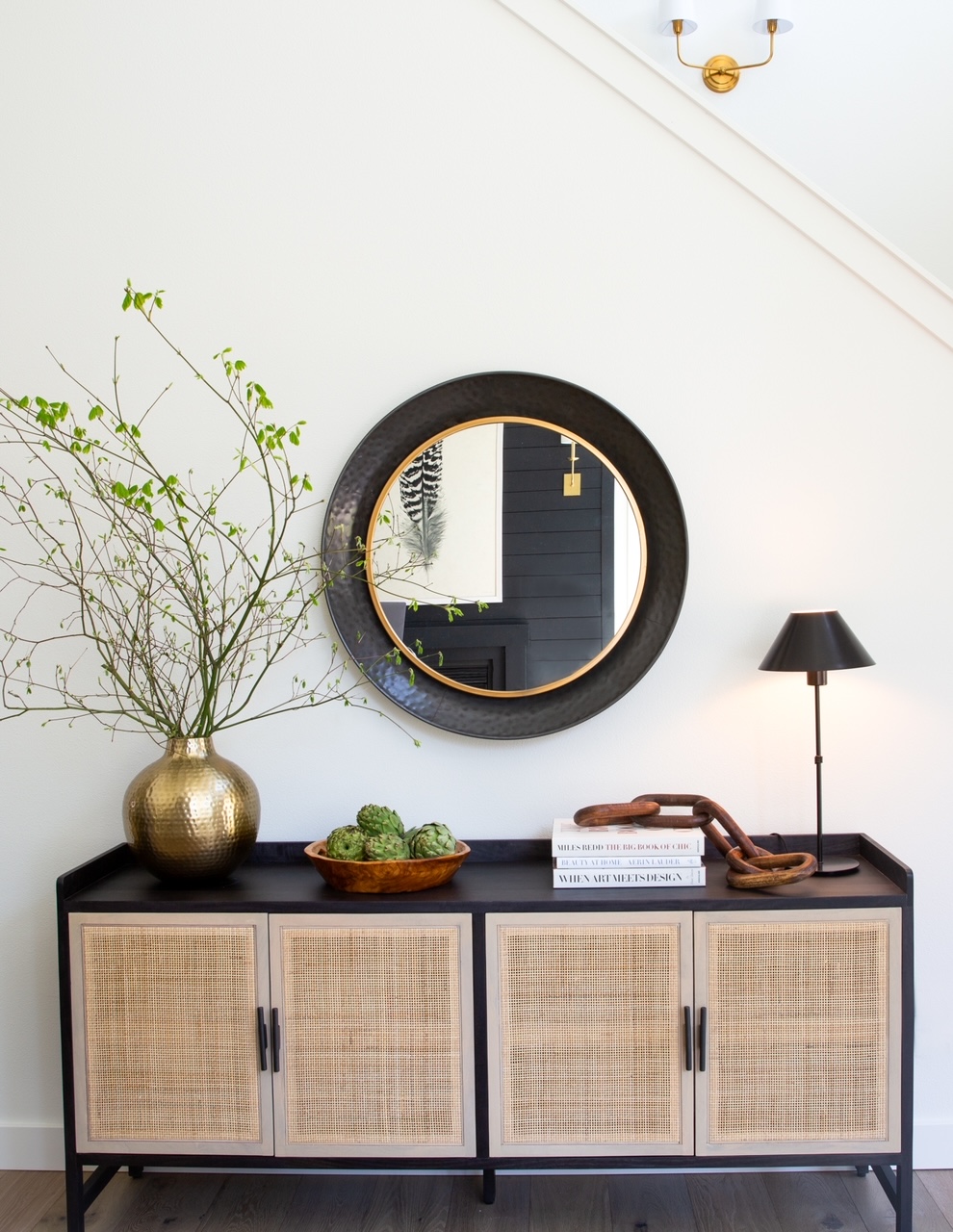 2: Streamline and Elevate — The Art of Editing Clutter
You should be able to walk into a room and gaze effortlessly at elegantly streamlined surfaces that hint at a life well-lived, without feeling overwhelmed by personal artifacts. Let's talk table tops … those often forgotten surfaces where everyday life unfolds, like your coffee table, an entryway console table, or your bedroom dresser.
It's not about creating a barren surface; it's about crafting an ambiance that invites imagination while maintaining a sense of comfort. Start by stashing away personal items – those framed photographs of family dogs and cherished moments. The goal here is to invite potential buyers to envision their own stories in these spaces.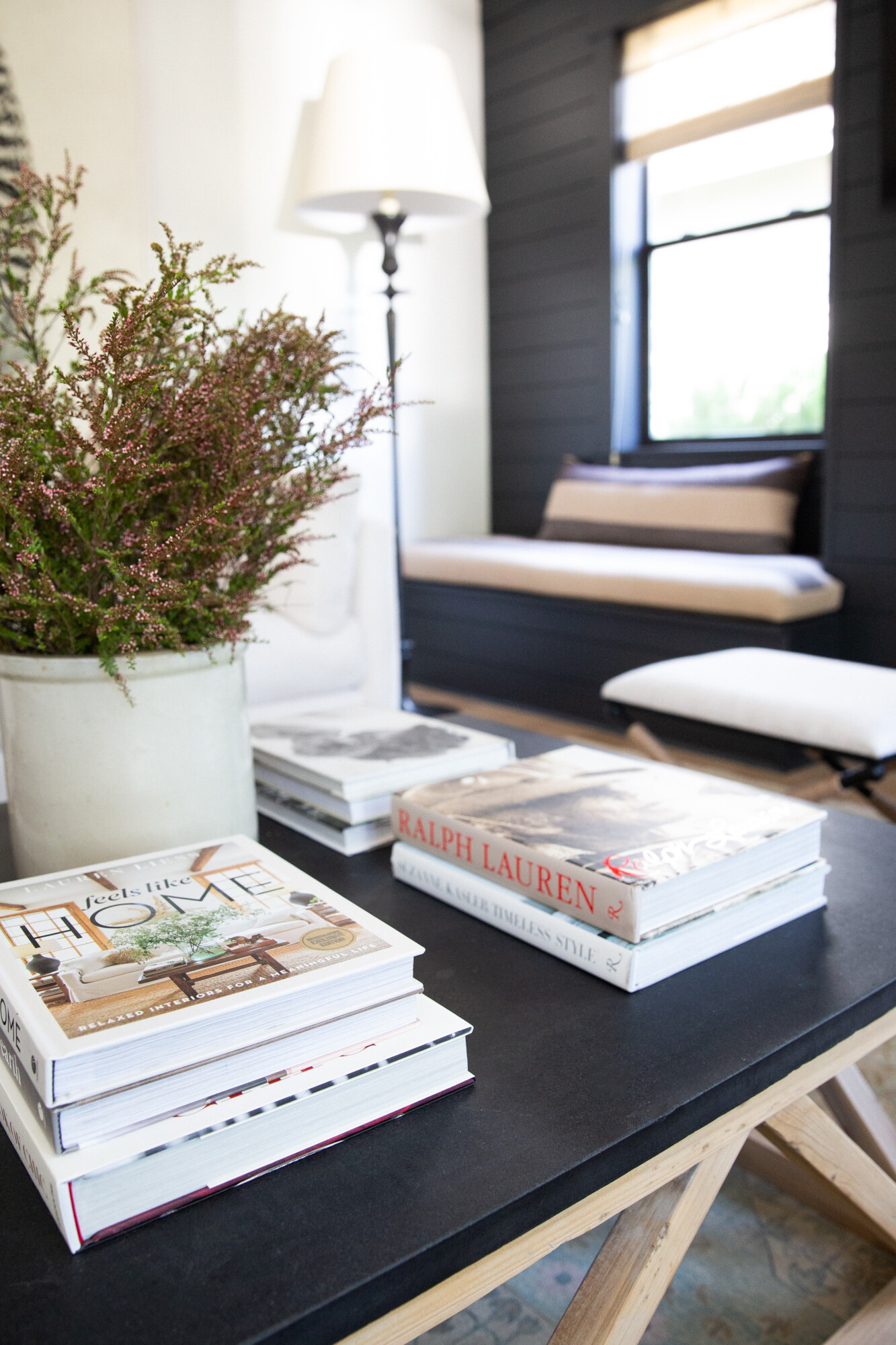 Clouz Houz tip: Books are your secret weapon for styling. Low stacks of books can work wonders, adding depth and dimension to your tables or shelves. Selectively curate a collection that speaks to your taste. They are also great conversation starters, which is a simple yet powerful tool to transform your space and create meaning.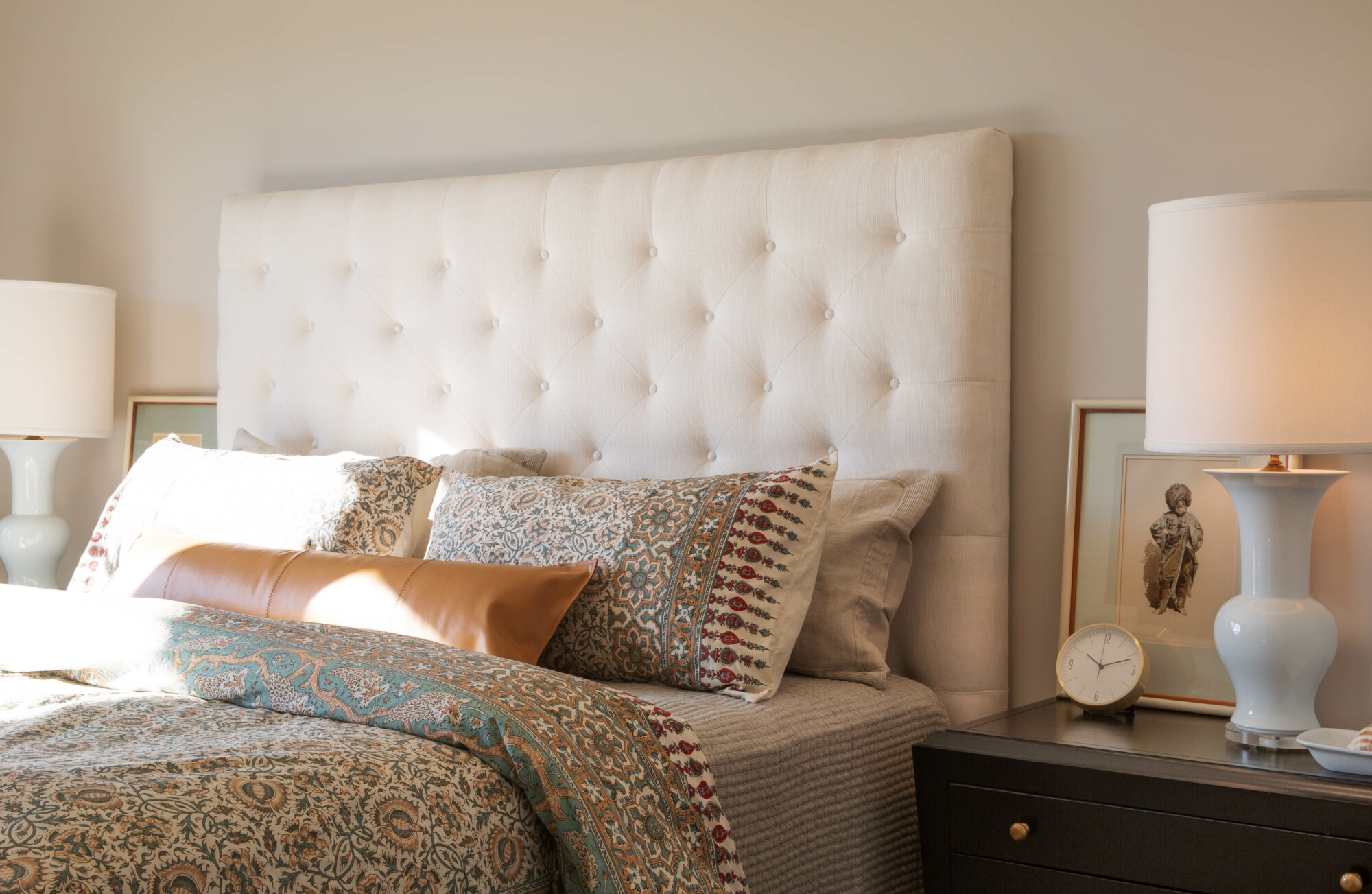 3: The Furniture Edit as Preparation for Staging
Aim to create an environment that feels open and effortless. For example, we have these cube stools that serve as footrests in front of our chairs. But, while they're practical for daily living, their presence can inadvertently cast a shadow over the room's potential. So, think about the flow of movement within the room. Can guests easily navigate from one corner to the next? The secret lies in identifying pieces that, while functional for your lifestyle, might not necessarily take the spotlight when showcasing your home.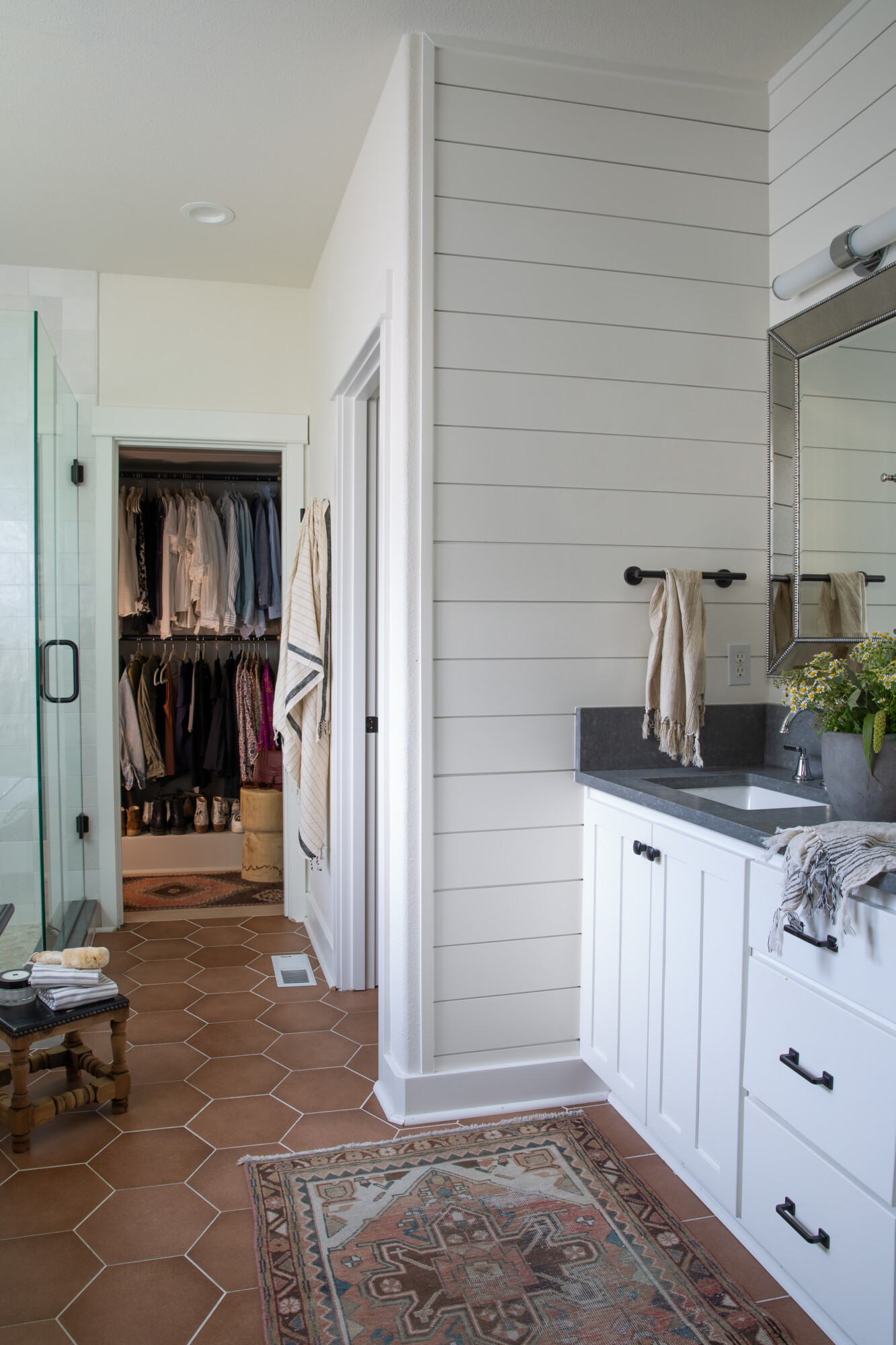 4: Closet Chronicles 
Let's talk about a sacred space that often hides in the background but has a big influence: your closets. It's not about storage; it's about showcasing a variety of possibilities. An organized closet isn't just a visual aspect, but also a reflection of the lifestyle your home promises. Imagine potential buyers stepping into a closet where clothing is hung in an organized fashion and shoes are neatly displayed. 
Consider the statistics
For many women, the bedroom closet can be a make-or-break moment. A spacious and well-kept closet speaks volumes about the potential a home holds. It's all about meticulous decluttering and strategic arrangement. Invest in sleek hangers, and coordinated storage options, and let each item find its place!
Bonus Advice… this is crucial to understand when staging and styling your home (because I want to help you!)
There is one last crucial element that ties it all together: the power of painting a picture. Your home is like a canvas for which you paint a lifestyle, a vision of gatherings and laughter-filled memories. As a savvy home stager, your task is to be a visionary artist, adding narratives that potential buyers can step in and make their own. It's more than just arranging furniture and decor — it's about curating experiences.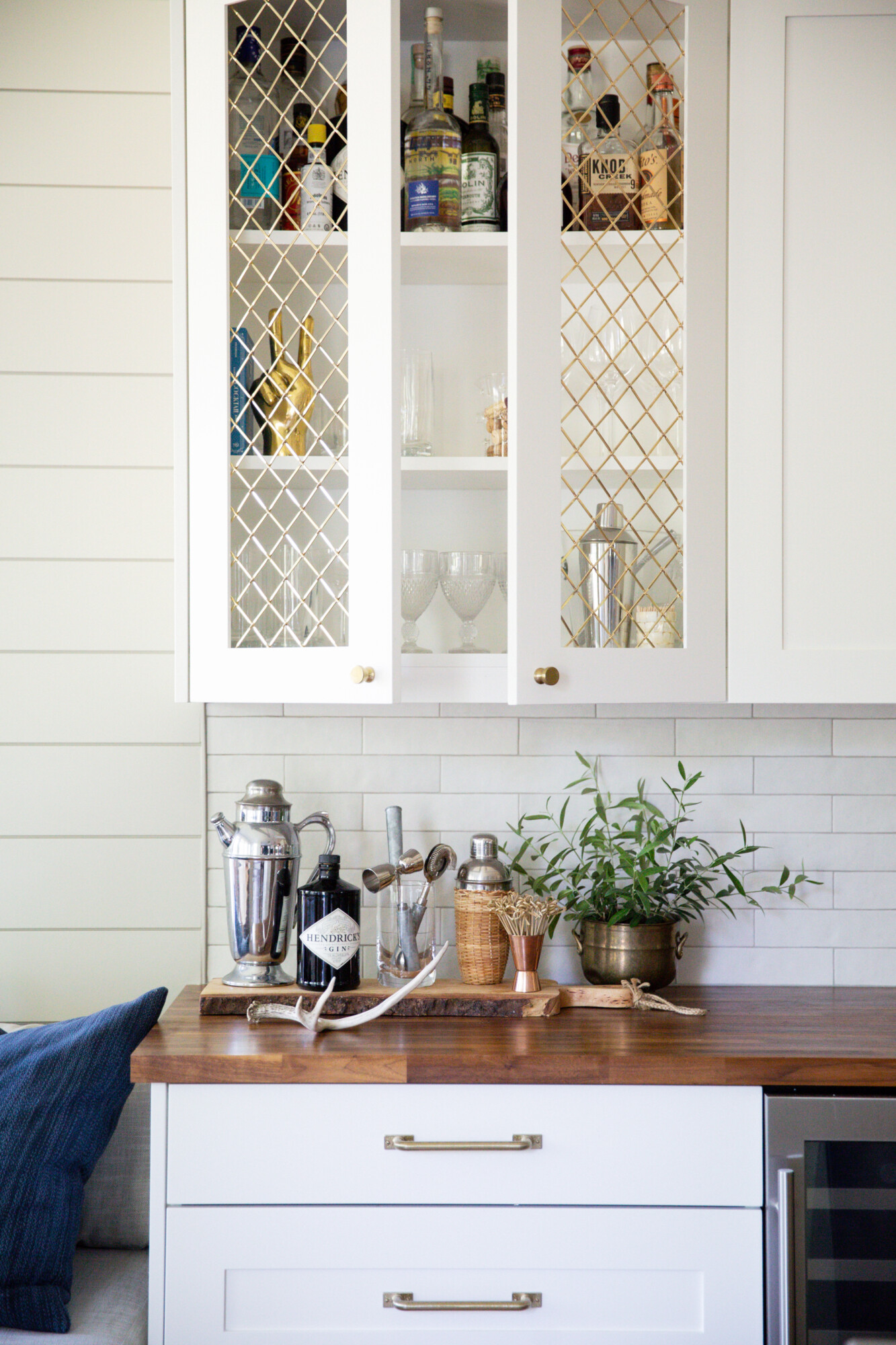 Ultimately, the heart of staging includes inspiring others to see themselves living in your home. For example, the bar we incorporated into the cabinets in our home is a fun touch that some buyers may not have thought of before seeing it on display here once we styled the space to evoke "let's whip up a tasty cocktail in our cute home bar."  It invites them to imagine the character and potential the house has, and how it can resonate or even inspire.
Hope these tips help you if you are getting ready to list your home. Happy staging and styling! May your homes shine brightly… and sell quickly at it's max potential. We got you! 😉