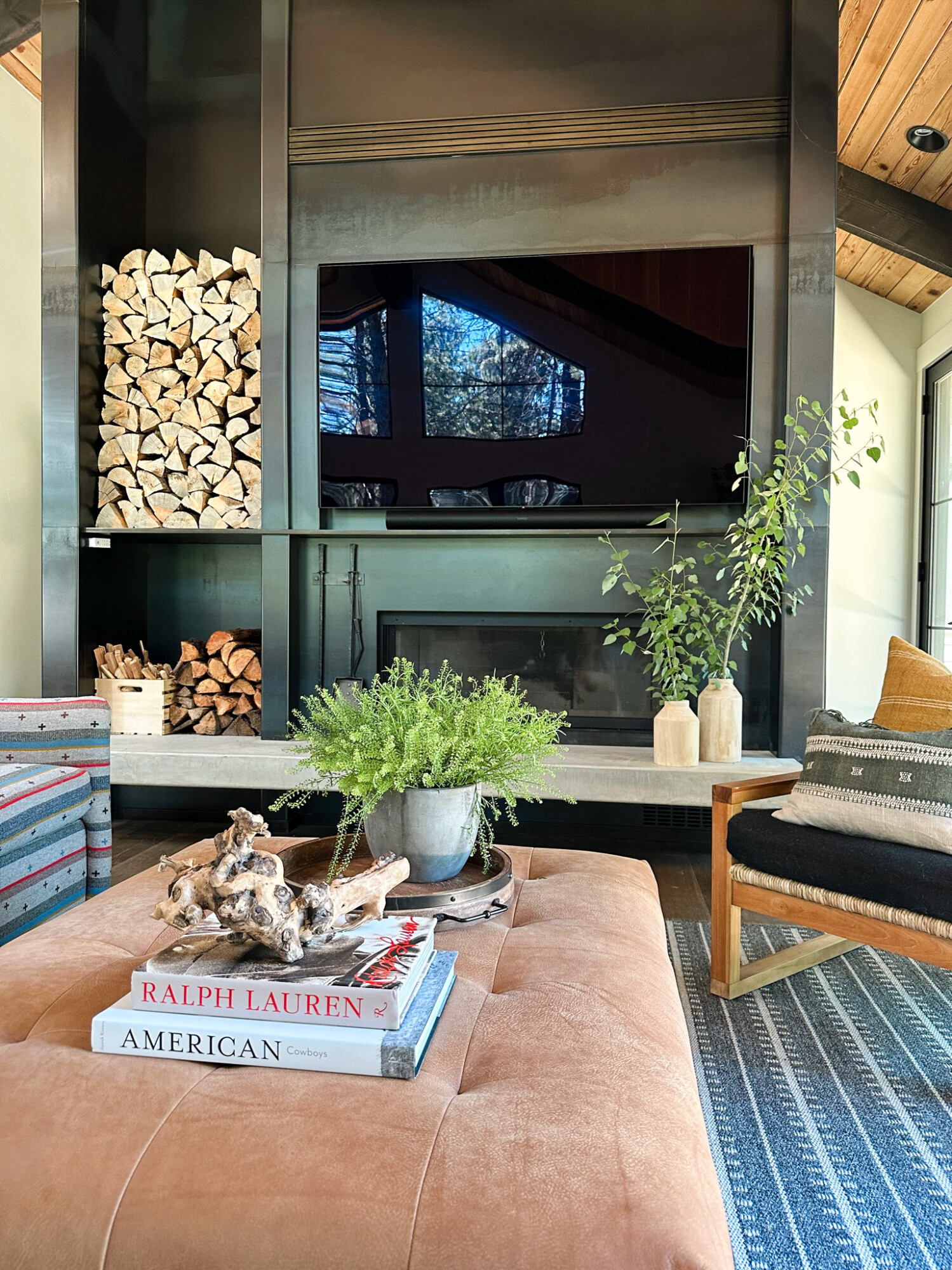 Hey, cabin lovers! Isn't it just ironic that we're talking about cozy cabins while it's beyond hot outside? Cabins don't have to equate wintery ski getaways… they should be used year round! Cue warm summer nights around a fire pit roasting s'mores (our family fave) or curling up in an overstuffed chair for your morning coffee while the sun rises.
Regardless, I can't wait to share my five favorite essentials for creating a retreat that embraces the beauty of nature! Go ahead, indulge in the purest form of comfort — why not?
1. Cozy Fabrics for your Cabin
For those in Bend, you know how cold and crisp the High Desert can be in the mornings! I can't ever resist snuggling up and enjoying the peaceful mornings wrapped in the furriest flannel blanket I can find. When the temperature drops, there's no doubt that the extra touch of comfort to your cabin will make those chilly nights or brisk mornings an absolute delight. So don't skimp on the fluffy blankets, fuzzy pillows, and snuggly throws – your guests will thank you for it!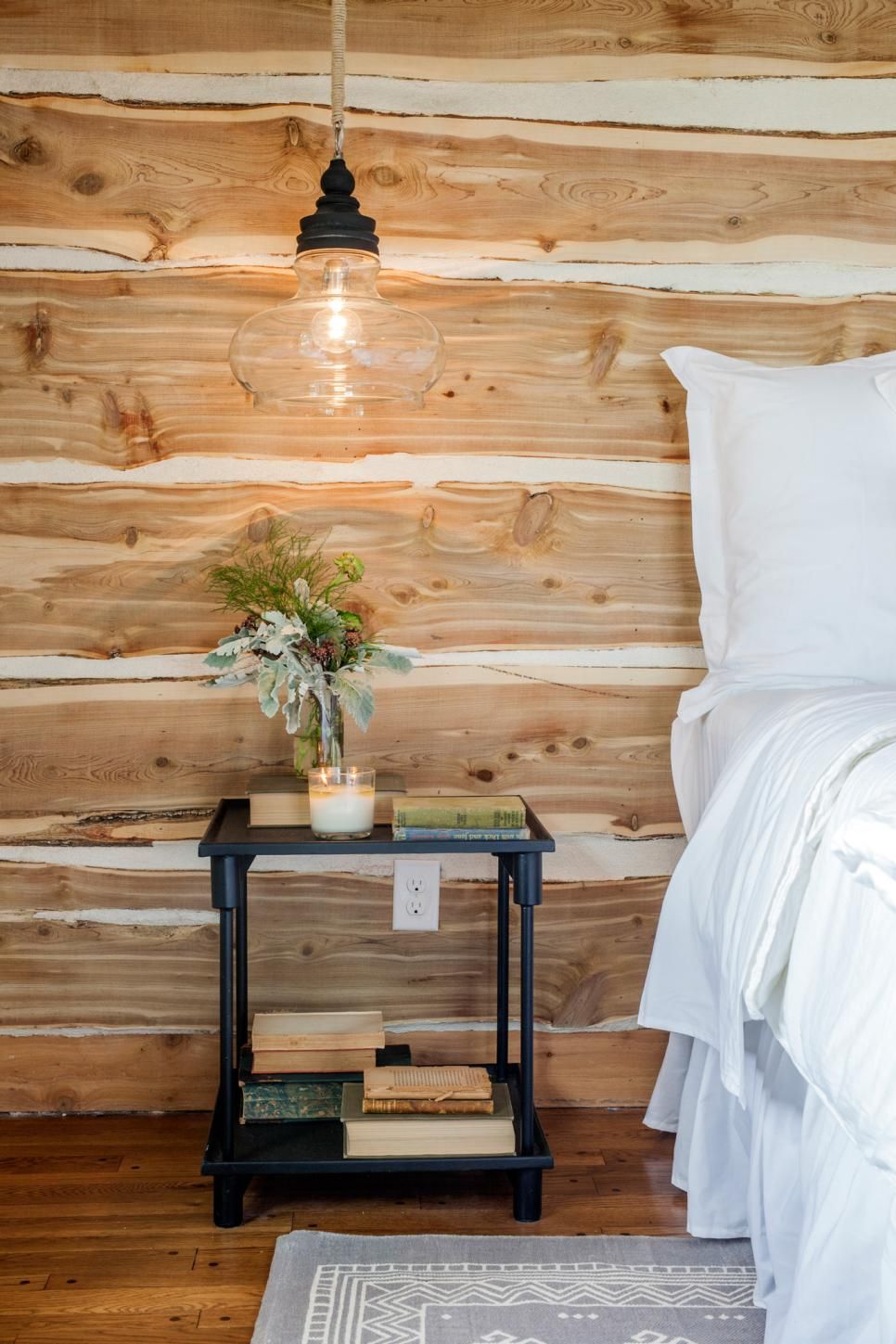 2. Reclaimed Wood or Rustic Finishes
I love bringing in some charm from the wilderness with stunning reclaimed wood accents. Whether it's an accent wall, rustic ceiling beams or vintage wood furniture, the natural warmth of wood elevates your cabin's ambience. It's always satisfying to bring a piece of the great outdoors inside — it gives you that truly authentic cabin feel. The beauty of the wood lies in its weathered, lived-in appearance.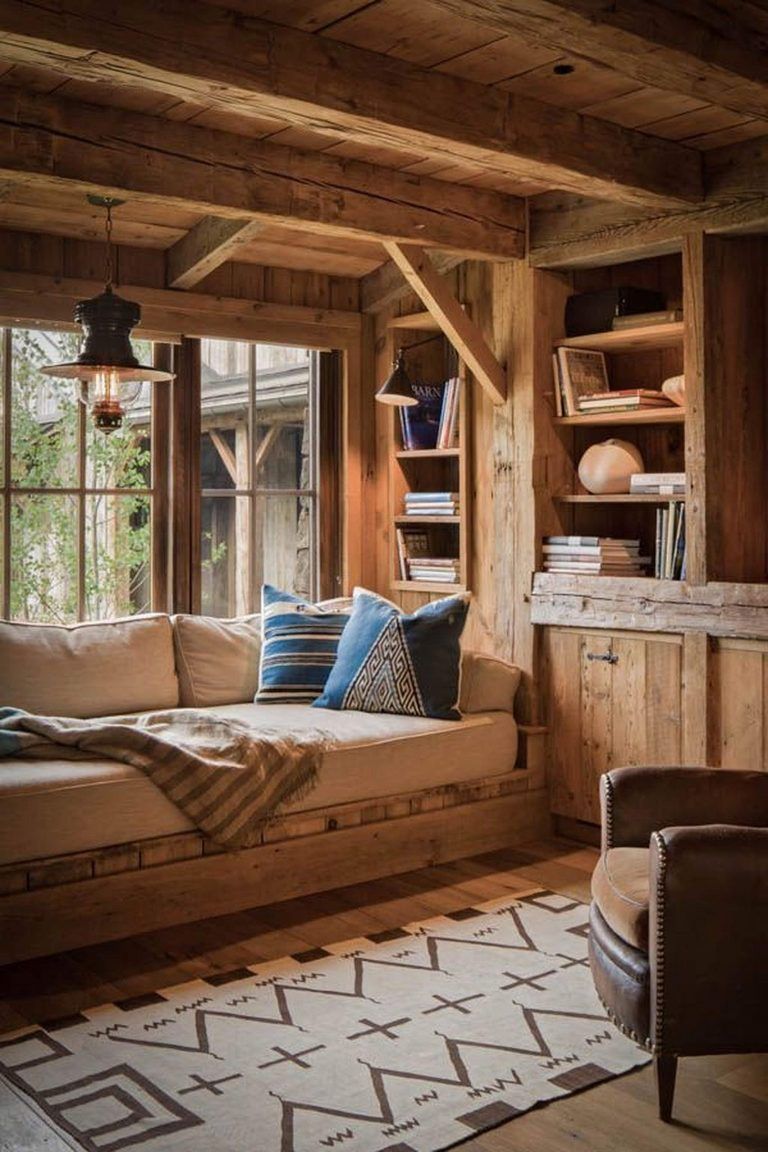 3. Ambient Lighting
Speaking of ambience, set the perfect mood with soft lighting. I'd swap out harsh overhead lights for a stylish floor lamp any day. Nothing beats the warm and inviting atmosphere of a beautiful lamp with a soft glow … except for maybe a fireplace? A fireplace falls under the category of ambient lighting as well, and is a must. Whether it's a classic wood-burning one or a modern gas insert, now there are ways to make any fireplace look like it's masonry-level. After all, what's a real cabin experience without a fireplace?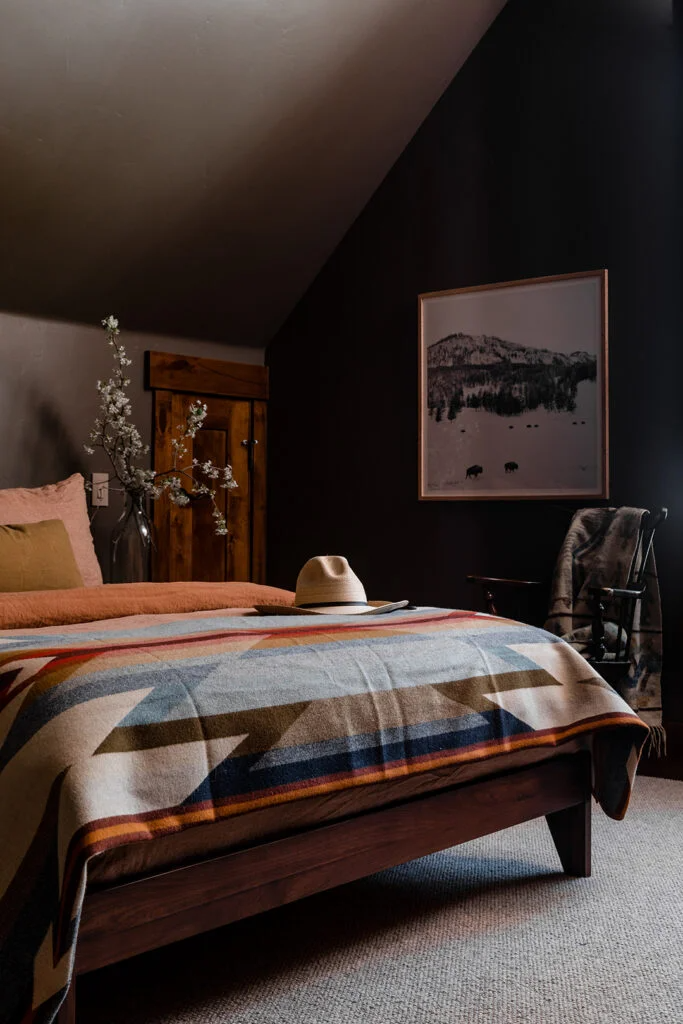 4. Area Rugs warm up your cabin space
Hardwood, stone, or tile floors can be stunning in a cabin, but they can also feel cold on your feet, especially in the mornings (can you tell I'm really not a fan of the cold mornings here?). But that's where a beautiful area rug comes in to save the day. A large, plush rug will not only add warmth, but also anchor your living spaces, defining areas like the living room or bedroom. Area rugs truly soften everything around them. Plus, they're the perfect opportunity to infuse some texture and style into your cabin's decor. Go for neutral tones or earthy patterns to compliment the natural surroundings.

Clouz Houz tip: Opt for indoor-outdoor rugs for added durability; they can handle all the adventures your guests bring in from outside.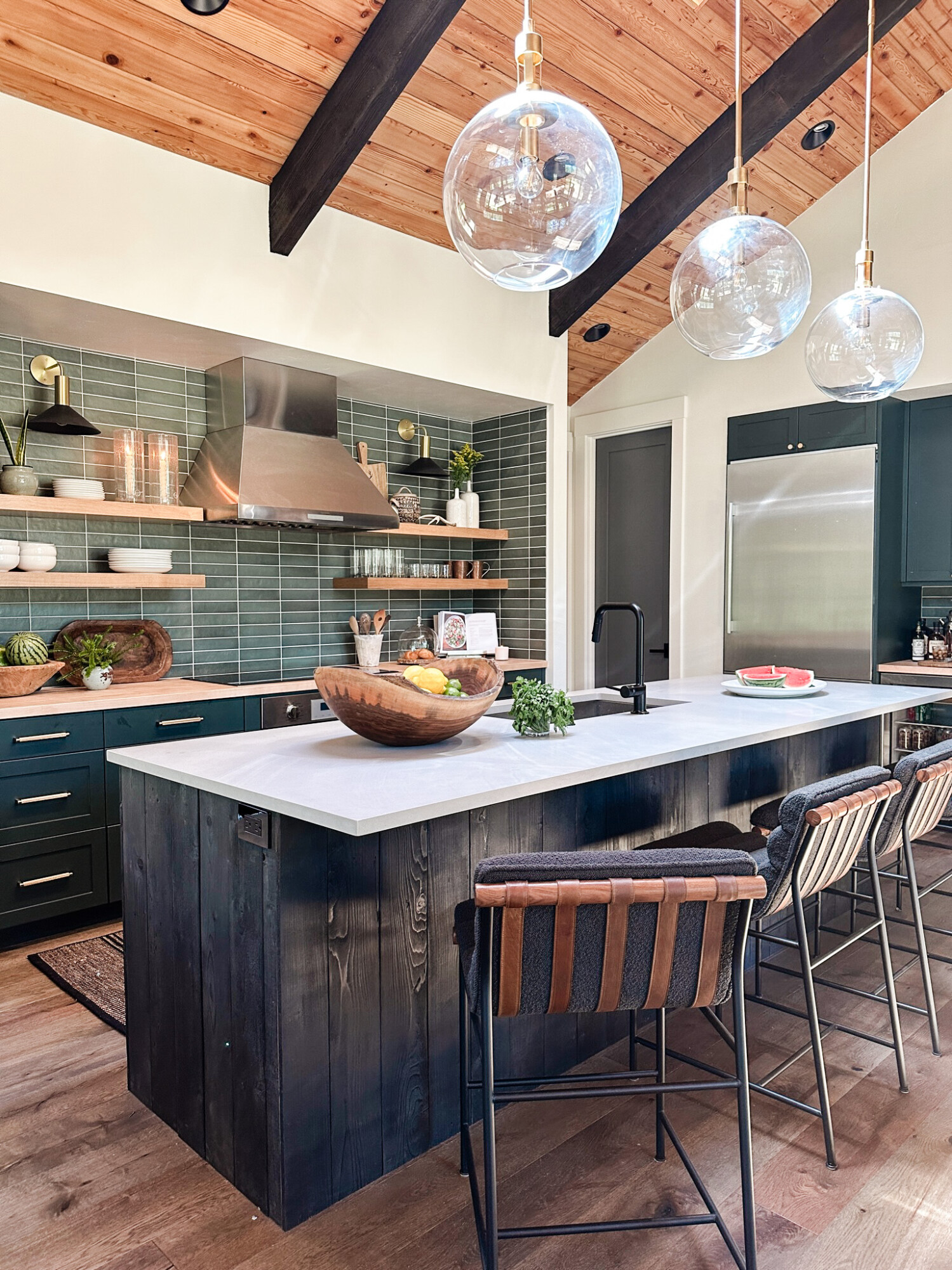 5. Earthy Hardware Finishes
To elevate the aesthetic of your cabin, pay attention to the finer details, like hardware finishes. If you'd like to maintain that old-world rustic vibe, consider using bronze, un-lacquered brass, or satin nickel hardware throughout your cabin. I'm somewhat biased as I LOVE un-lacquered brass – it's living finish will patina and create the most beautiful deep brass hue. I prefer not polishing it and just let it do it's thing! If you want to lean more towards a contemporary cabin incorporate a matte black finish. It brings a sleek vibe to the space, and can really make it feel moody.
The key here is to mix and match these finishes to add a unique character and visual interest to each space. (Personally, I never carry the same finish throughout an entire house.) I highly recommend the look of brass for kitchen hardware, and also for incorporating into bathrooms. And, don't be afraid to use multiple finishes! Make sure you tie in at least two finishes, as well as a third finish to support those primaries. 
Here's a BONUS tip since I am a cabin enthusiast! Embrace all the earthy tones. Nature's palette is the perfect inspiration! Think clay, mossy and deep greens, terracotta browns, and calming blues. These hues perfectly compliment the cabin's surroundings, and can be a great way to unwind and connect with the nature around you.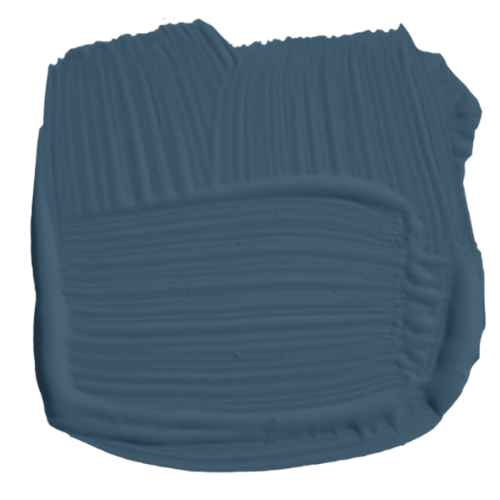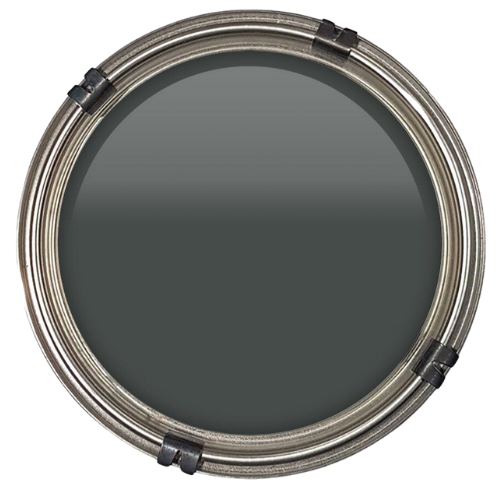 On a personal note: I'll always design a house to be as cozy as can be. That's when I'm in my most relaxed state, since I'm more motivated to work in the comfort of my own home. Let me know if you agree with these elements being the most essential for any cabin to have. As always, we love hearing your thoughts and feedback! 🤍
Check out below at some of our favorite elements we would recommend for our next cabin project! Don't forget, you can save our blog posts through our website and directly save them on Pinterest. Just click "share" on the right side of the post and tap on the Pinterest icon to save all of the inspo images to your board of choice!