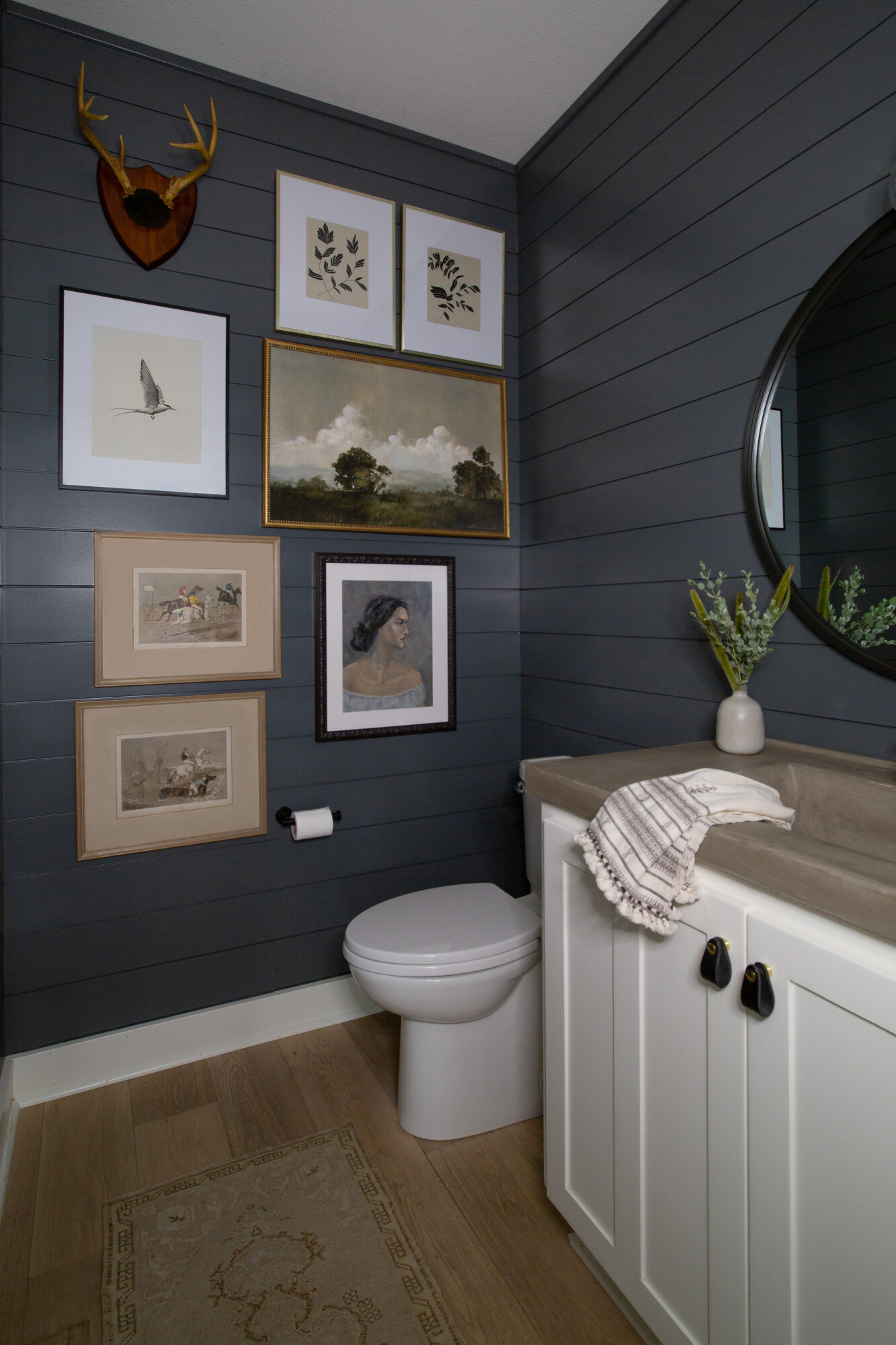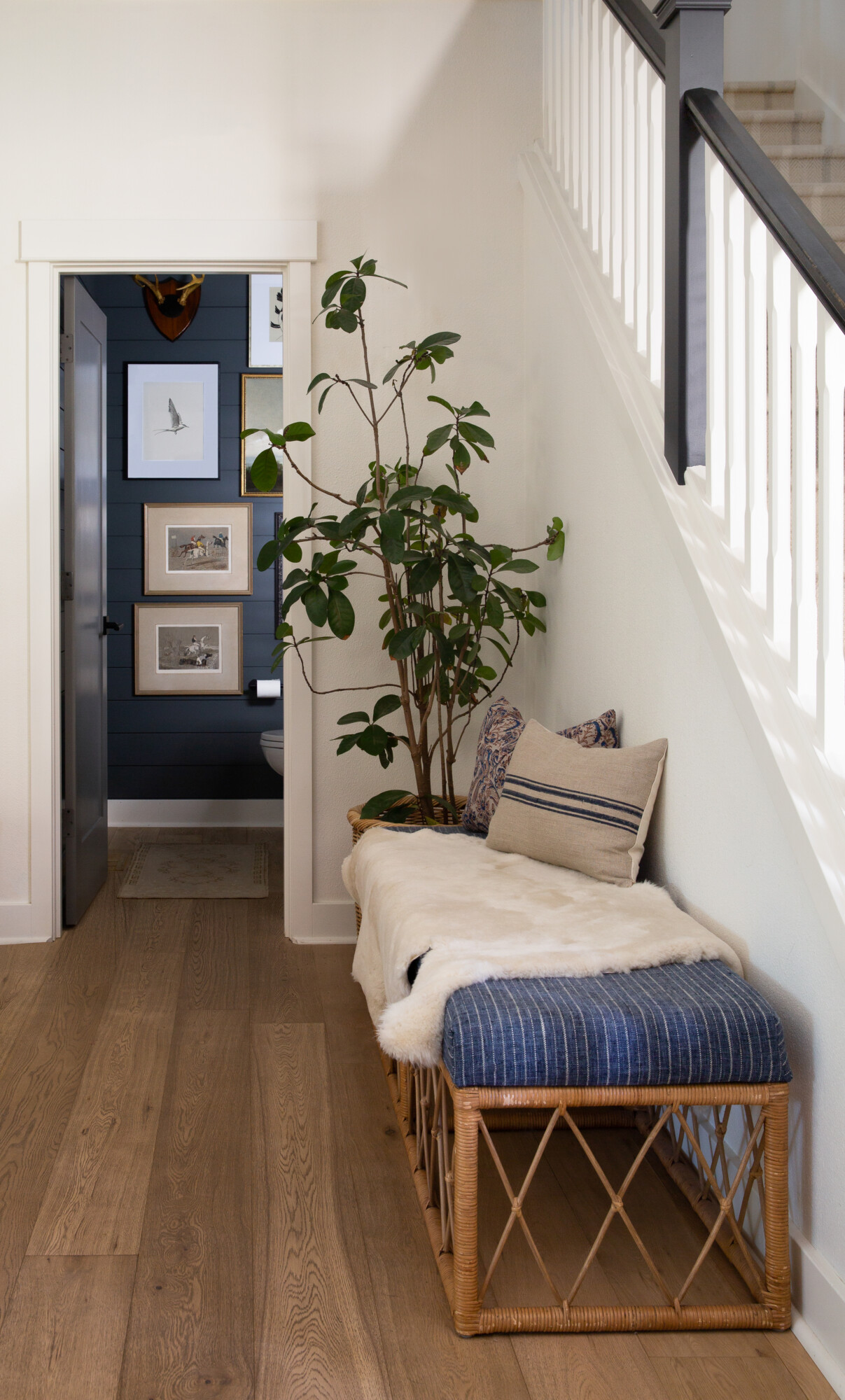 Creating an Eclectic and Curated Gallery Wall
I've been obsessing over beautiful gallery walls lately … I love the vibe they create! There's something about a carefully curated collection of artwork and/or prints that resonates with the homeowner — it makes it that much more special. There are many ways you can install such gallery, like a "row" pattern where photos are stacked in rows together. In fact, I love this for a family photo gallery wall running up a staircase, like seen here in Kylie Jenner's home. However, my favorite way to display artwork is the way we installed it in our powder bath! I balanced pair of prints with larger singular pieces so there is some "pattern," but overall it is actually quite random. And, I think it's fun to add something three dimensional, like the antler mount.

Clouz Houz Tip: Combine some pieces that are matted and others that are not. The mix makes for a more curated look, rather than just purchased and put together all at once! And for that matter, mix it up with the frames as well. They don't all have to match, but do choose a consistent theme — maybe it's wood and metal. Or, select different styles of frames, like some ornate and some more modern (I found some nice ones at Target).
Gallery walls in unexpected places, like a bathroom or kitchen, are sooo cool. They give the space personality without feeling contrived. Look at the kitchen below … if you don't have any upper cabinetry or a window over your sink, what a fun way to finish out the space with something like beautiful artwork! Also, note the interesting mix of framed and unframed artwork — it looks more personal this way.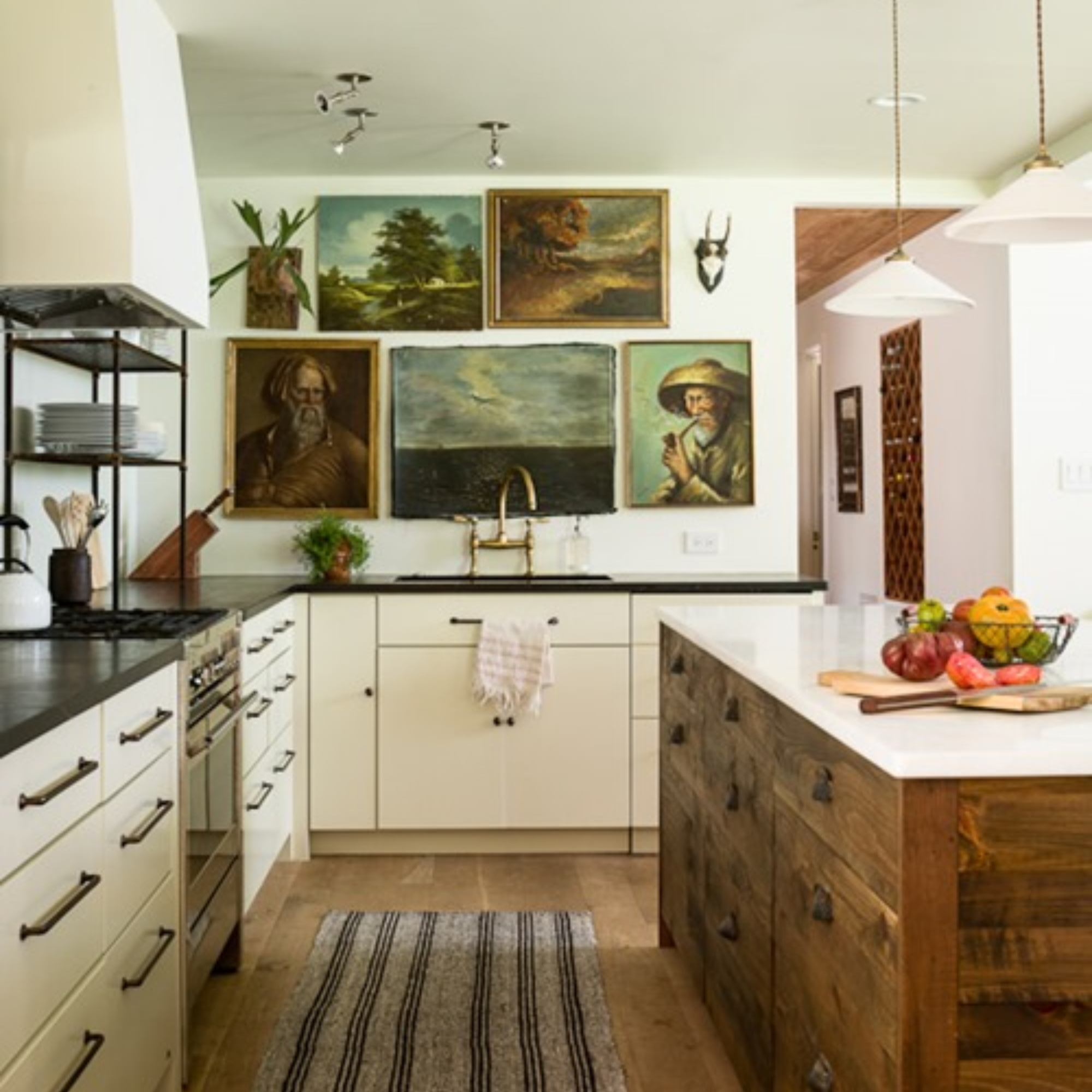 Here is some more inspiration that I'm LOVING. Hopefully it will get your creative juices flowing if you are considering trying this in your own home. All of these are equally intriguing and gorgeous in their own right. The options are endless on what you collect and how you install it!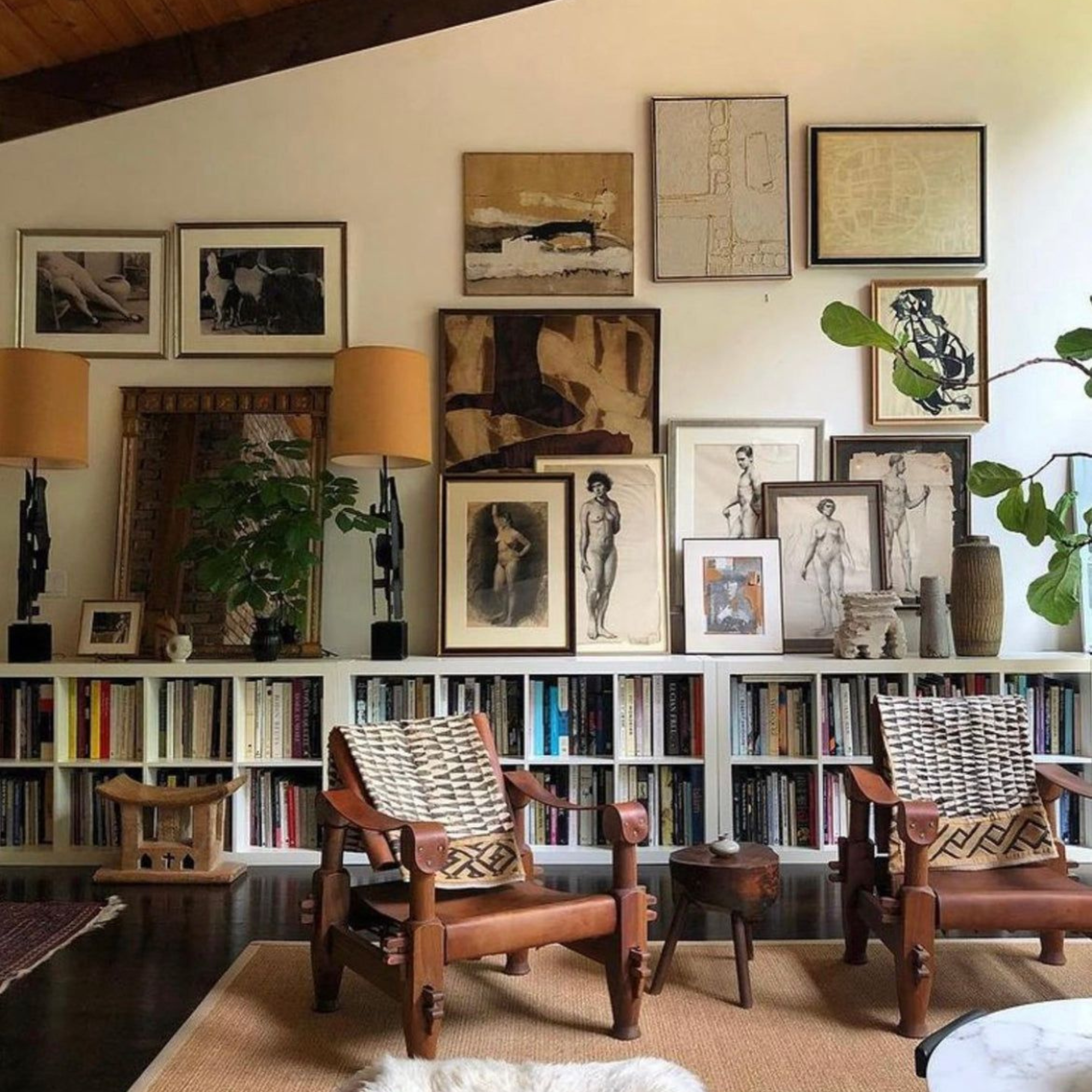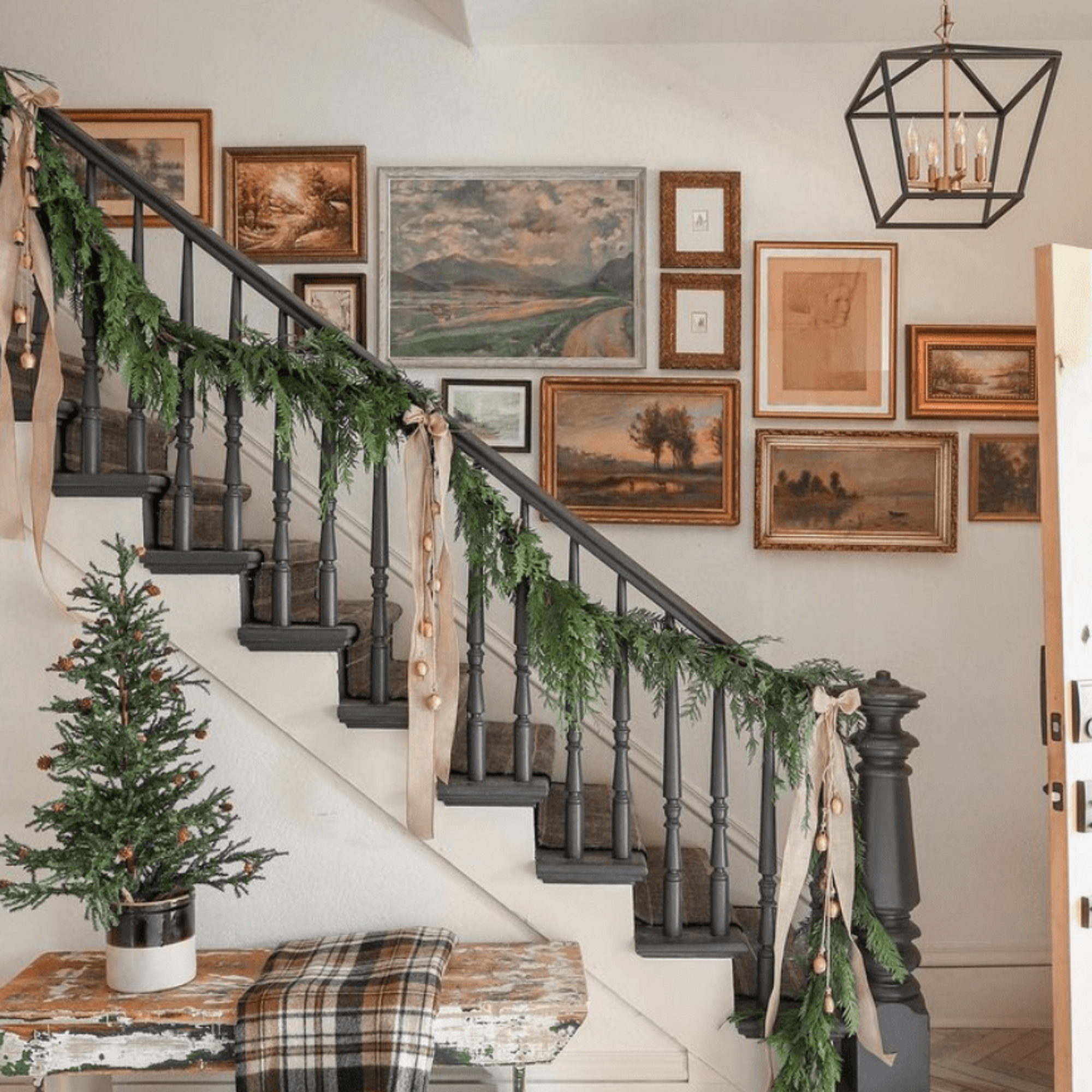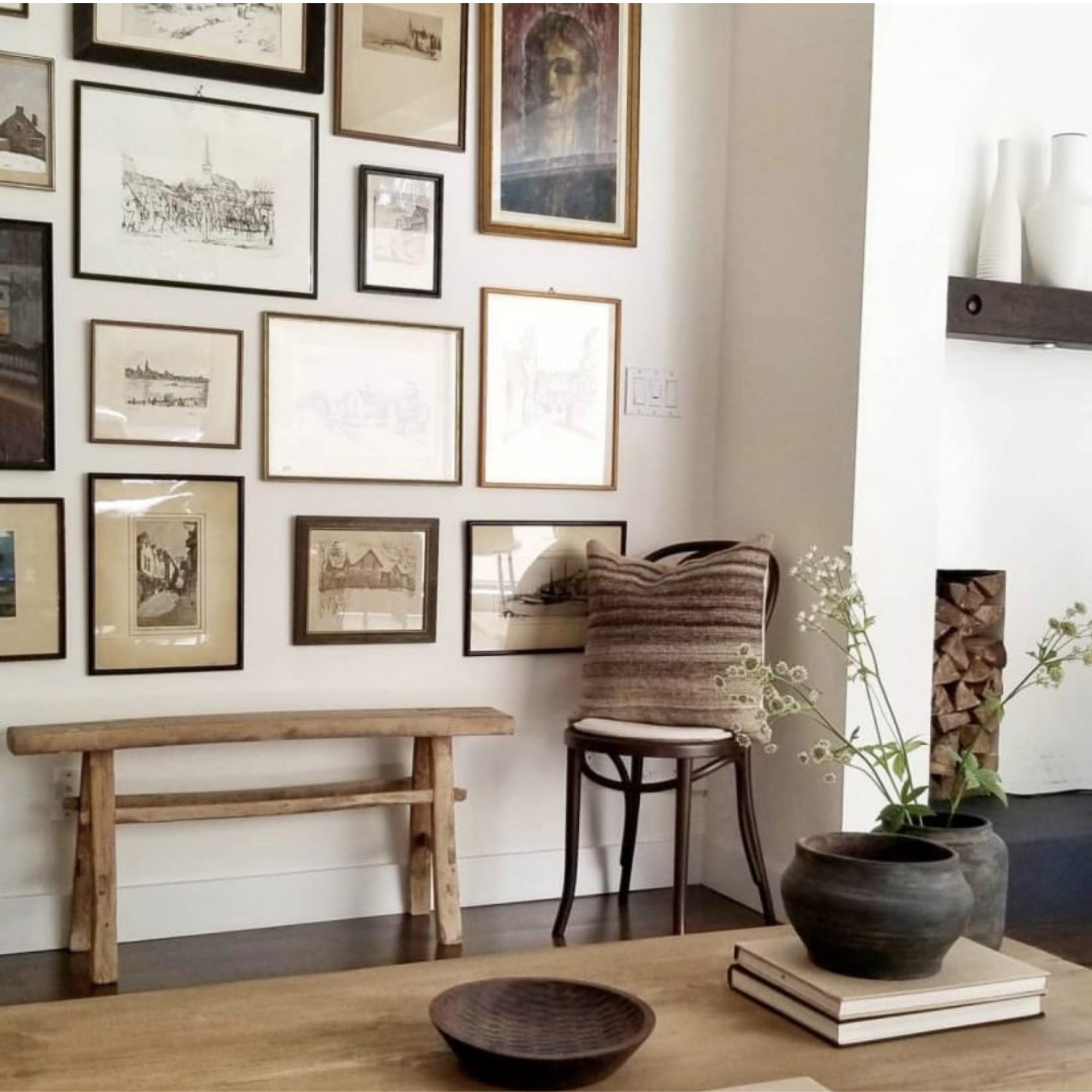 Shop below for some of the same pieces I used for our gallery wall. And, I've added some that are on my wish list! Aside from the online vendors like Juniper Print Shop (who I personally think has some of the more beautiful replications out there), you can also find great vintage pieces on Etsy, Chairish and even Facebook Marketplace. Most importantly, have fun with it!