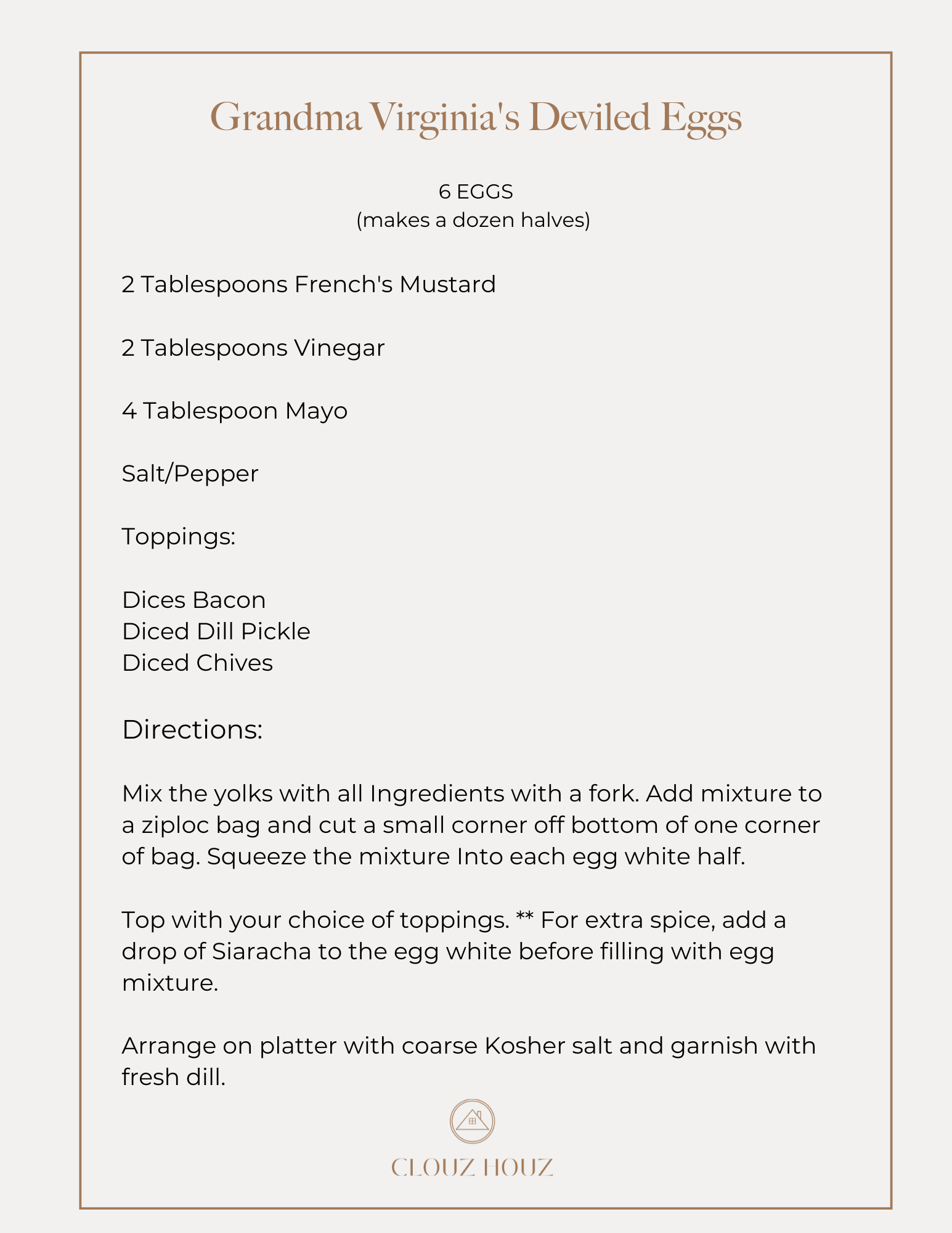 Grandma Virginia's Deviled Eggs
I'm so excited to share with you one of my all-time family favorite recipes: deviled eggs! These little bites of heaven have been a holiday staple in my family for as long as I can remember. I have fond memories of my now 96 year-old grandmother, "Gin," (as my grandfather would refer to her) making them every Easter, and they were always a crowd-pleaser.
But the best part of the story is that my son, Charlie, has become an expert deviled egg maker! He learned the secret recipe from my grandmother a few years back, and he's been perfecting his egg skills ever since 😂 And now, we like to joke with Char that he's a Gin 2.0.
So, what's the secret ingredient that makes these easy deviled eggs so irresistible? A drop (or two, if you're feeling spicy) of Sriracha at the bottom of the egg "hole." This simple addition gives the eggs an extra kick that will make your tastebuds come alive with flavor.
Garnish with your favorite toppings — we love chopped dill and diced pickles. And … voila!

  CLOUZ HOUZ TIP: Arrange your deviled eggs on the platter on top of a bed of kosher salt. This not only looks beautiful, but it also keeps the eggs from sliding around and ruining your presentation.
---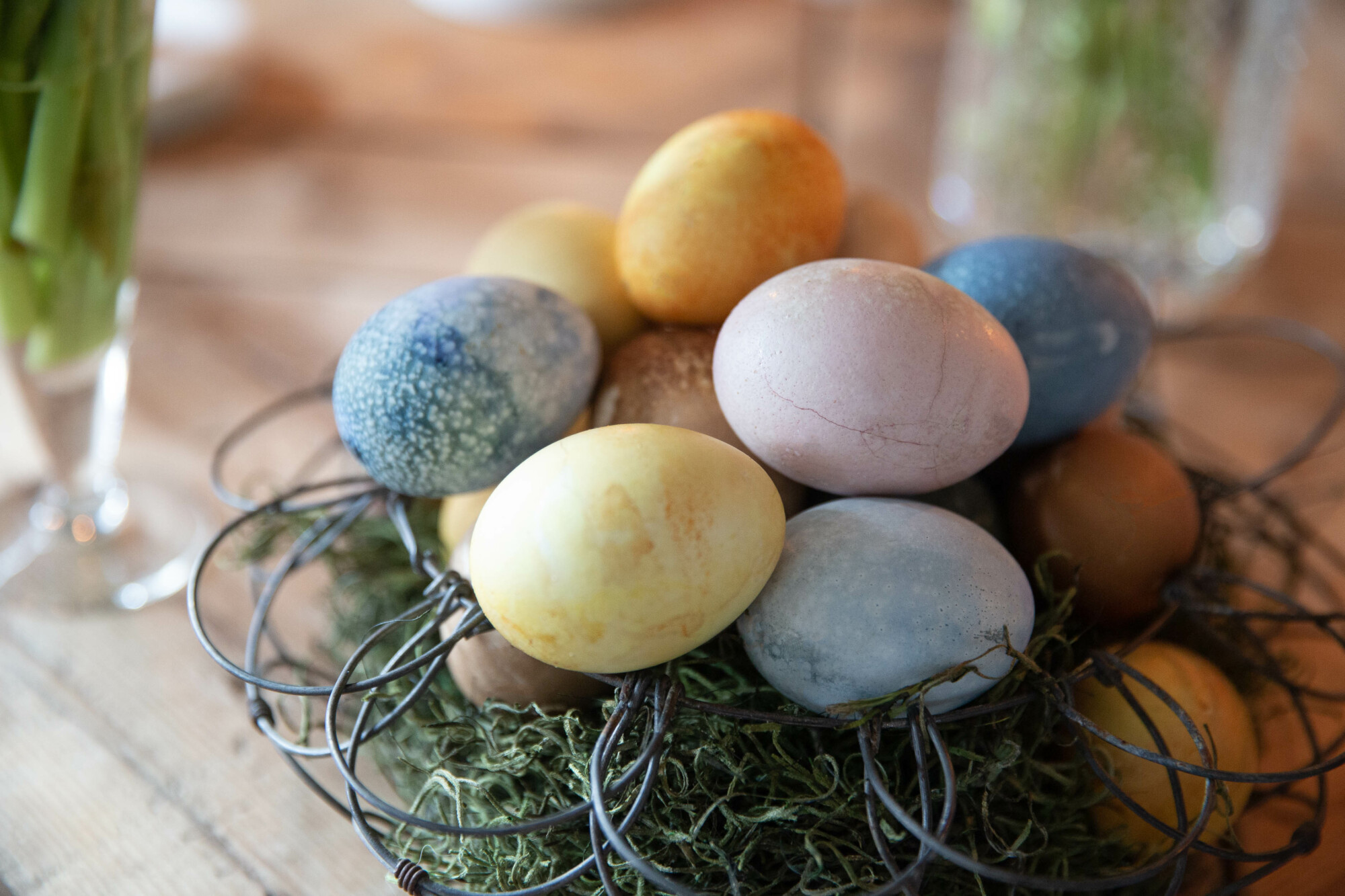 Dyeing Your Eggs … with Natural Ingredients
While we're on the topic of eggs, have you ever tried dying eggs naturally? It's a fun way to add some color to your Easter celebrations. If you are interested in trying it out, be sure to check out our Pinterest board for resources and techniques. You can check out all the inspo here.
Personally, I love using blueberries, beets, coffee, and turmeric to dye my eggs. The blueberries, in particular, are my favorite – the blues are so beautiful and saturated. The key is to dilute the simmered juices from the vegetables and fruits with vinegar at a ratio of 1:2. This will help the colors soak into the eggs better and create a more vibrant hue.
Lastly, let them sit overnight in the dye and make sure to periodically rotate them. I like to use mason jars to ensure that the color coats the eggs evenly. After the eggs have soaked for the desired time, it is important to let them air dry on a rack to prevent marks from setting into the shells.
---
So, whether you're making deviled eggs or dyeing them this Easter, I hope these tips and tricks help make your holiday celebration even more special.
Thanks for reading, and I hope you enjoy this family favorite recipe as much as we do!