Weeknight Chili and Cornbread
When the kids were younger and trick o' treating was a BIG deal, we would invite friends and family over for a big batch of chili and cornbread before heading out for the sugar-palooza hunt! It was the perfect way to warm everyone up before walking in the chilly fall night ... and to get the kids to eat something healthy. It has since become a family tradition, so we thought we'd share!


Even though the kids are past the trick o' treating days, we still love making a pot of chili. It's the perfect weeknight meal, and makes great leftovers when you need a quick and hearty lunch. This recipe is courtesy of Tieghan over @halfbakedharvest. We love many of her dishes, and this one does not disappoint! It's so easy, and a timesaver since you can make it in the slow cooker, which is our go-to appliance in the fall. Derrick puts it all in the cooker, and when we get home at dinnertime, it's ready to eat!
We recently tried her Sweet Honey Jalapeño Cheddar Cornbread Biscuits, and they are amazing as well. The buttery flavor and flaky biscuits are super delicious with a big bowl of chili. Derrick puts out different toppings so everyone can help themselves and top the chili with their favorite combo. My personal fave is cilantro, avocado and a big dollop of sour cream. Let us know if you try these recipes this fall!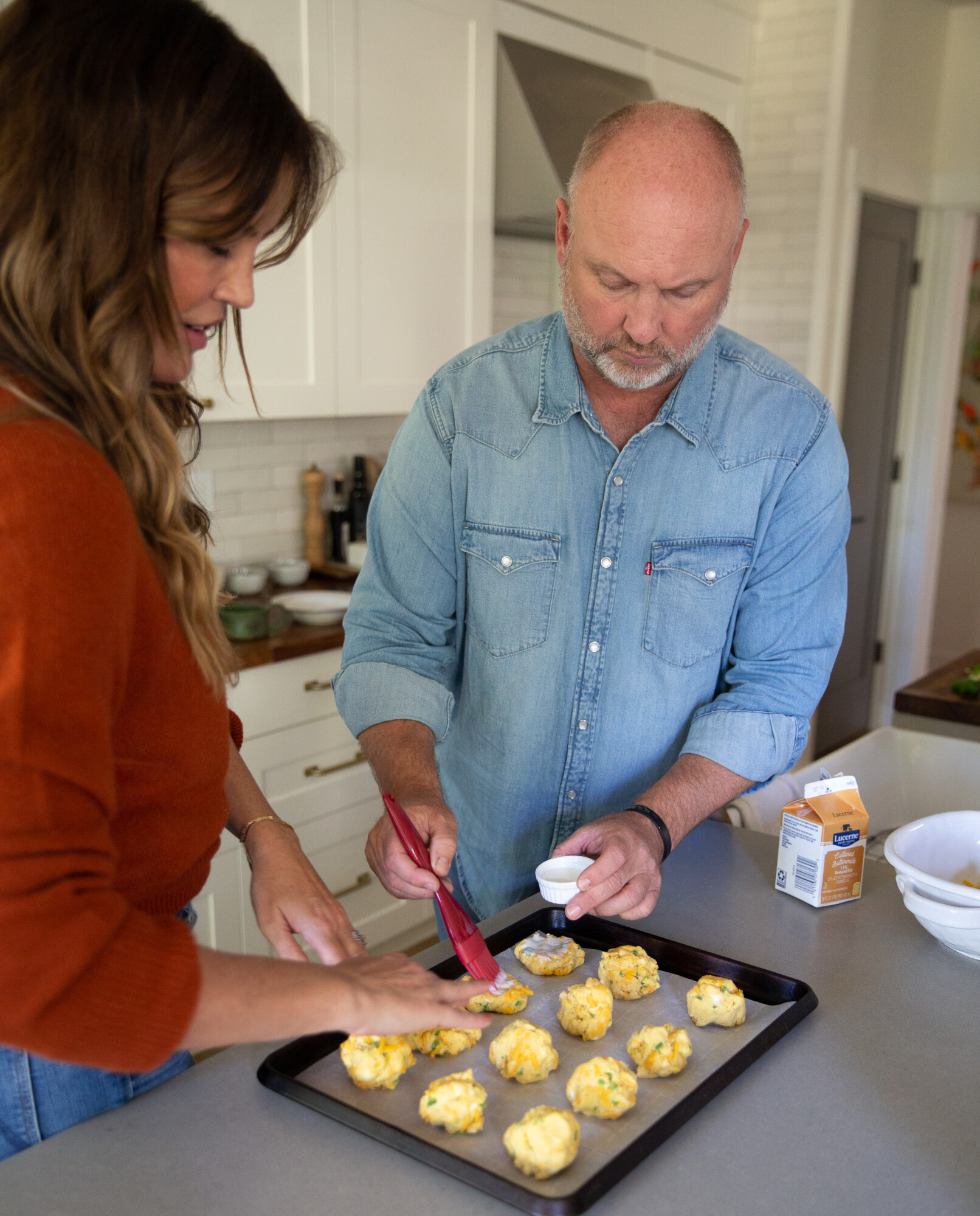 Healthy Slow Cooker Turkey and White Bean Chili
1 TABLESPOON EXTRA VIRGIN OLIVE OIL
2 SMALL YELLOW ONIONS, CHOPPED
4 CLOVES GARLIC, MINCED OR GRATED
2 POUNDS GROUND TURKEY OR CHICKEN
2 RED PEPPERS, SEEDED AND CHOPPED
2 CHIPOTLE PEPPERS IN ADOBO, FINELY CHOPPED
2 TABLESPOONS CHILI POWDER
1 TABLESPOON SMOKED PAPRIKA
2 TEASPOONS GROUND CUMIN
1 TEASPOON GROUND CINNAMON
1 1/2 TEASPOONS SALT
2-3 CUPS LOW SODIUM CHICKEN BROTH
1 CAN (28 OZ) CRUSHED TOMATOES
1/4 CUP TOMATO PASTE
1 TABLESPOON APPLE BUTTER
2 BAY LEAVES
1 CAN (14 OZ) WHITE BEANS, DRAINED
CHEDDAR CHEESE, AVOCADO, GREEN ONIONS, SOUR CREAM AND CILANTRO FOR SERVING
Click on the link here for instructions. Hope you enjoy it as much as we do!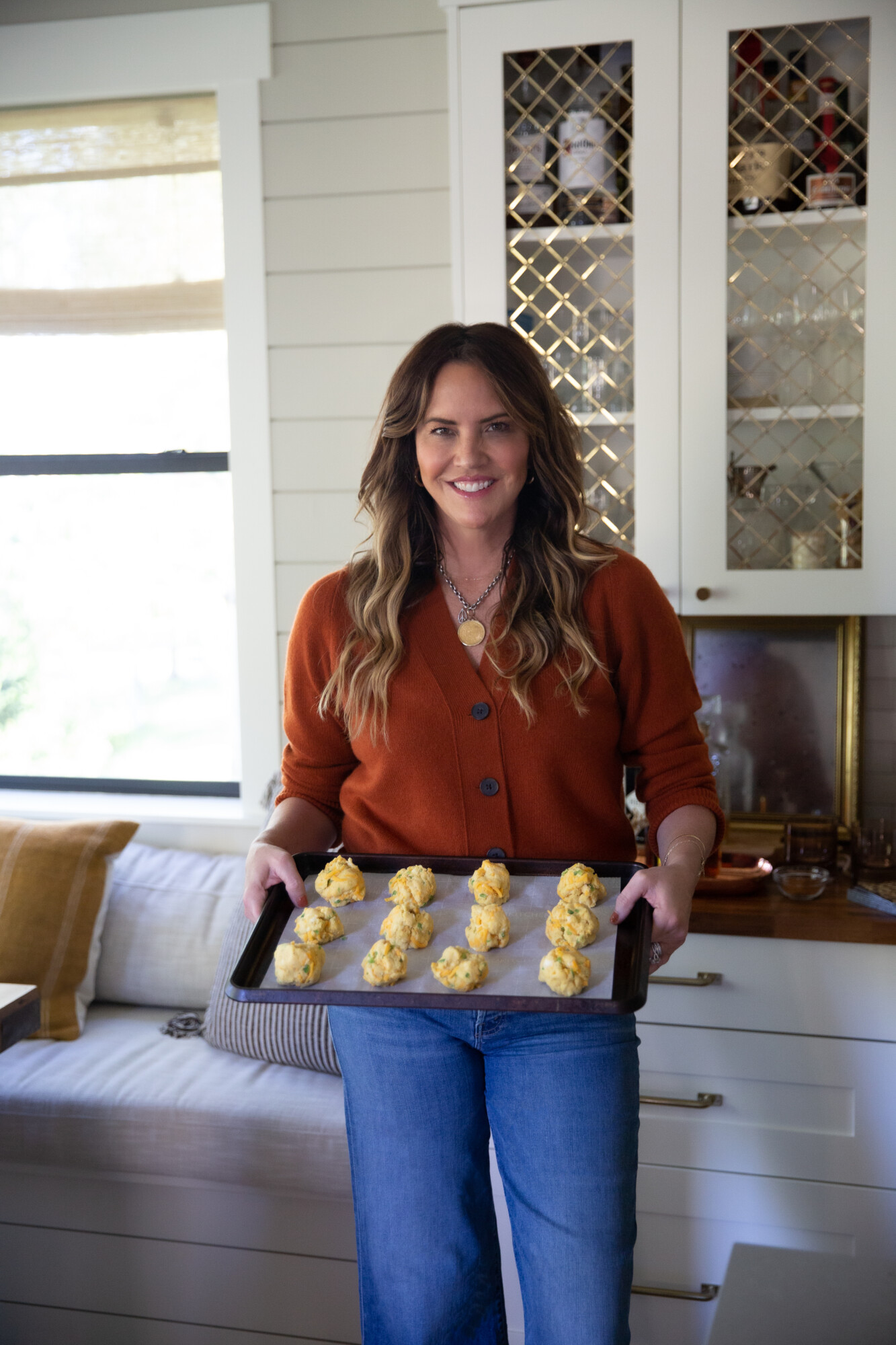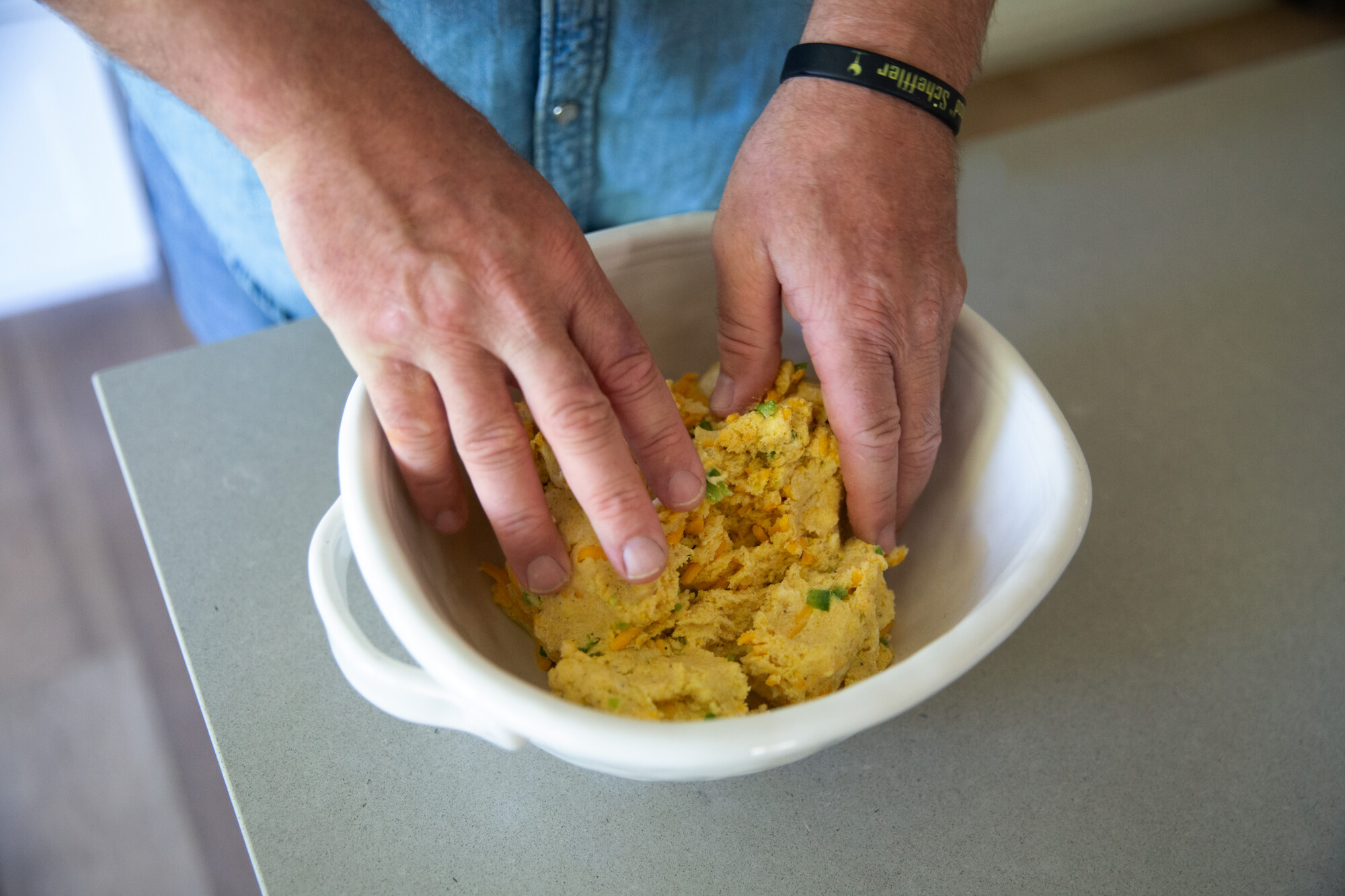 Sweet Honey Jalapeño Cheddar Cornbread Biscuits
1 1/2 CUPS ALL-PURPOSE FLOUR
1 1/2 CUPS CORNMEAL
5 TEASPOONS BAKING POWDER
1/2 TEASPOON BAKING SODA
1/2 TEASPOON SALT
1/2 TEASPOON PEPPER
1 1/2 STICKS COLD UNSALTED BUTTER CUT INTO SMALL CUBES
1 EGG LIGHTLY BEATEN
3/4 CUP BUTTERMILK
1/4 CUP HONEY
3/4 CUP SHARP CHEDDAR CHEESE, CUBED
2 JALAPEÑOS, DESEEDED AND DICED
Click on the link here for instructions. Enjoy!