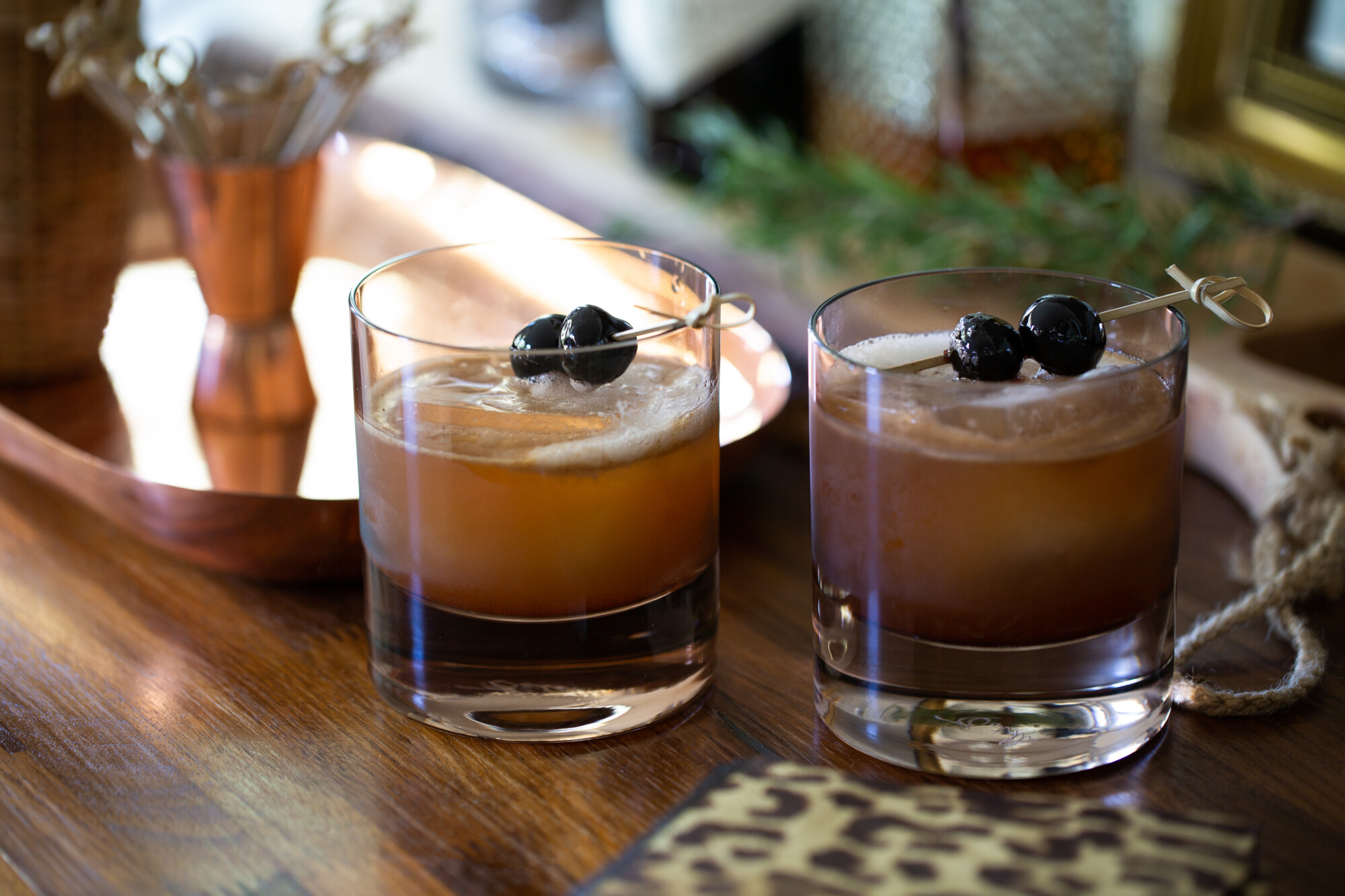 It's Fridaaaaaay! That means time to mix up something yummy 🥃 We absolutely love a delicious Whiskey Sour… especially when Derrick is grilling steaks! He's perfected the recipe, and we don't even use expensive whiskey or bourbon, mainly because the lemon and sugar will cover the complexities that set those whiskeys apart. And, I personally love adding egg whites for that extra frothy cocktail, but Derrick prefers his without. To each his or her own! 😉

CLOUZ HOUZ TIP: Want to get an extra frothy Whiskey Sour? Make a reverse dry shake — shake the cocktail with ice first; strain the ice out, and re-shake. It's sooo delicious!
The other key ingredient: fresh squeezed lemon juice! Don't try and substitute with lemon juice from a bottle. It's just not the same, so don't skip this step. We just juice a bunch of lemons at once with our juicer and keep it in a jar in the fridge.
Lastly, invest in good Maraschino cherries that are dripping in thick syrupy sauce … this Italian brand is our go-to!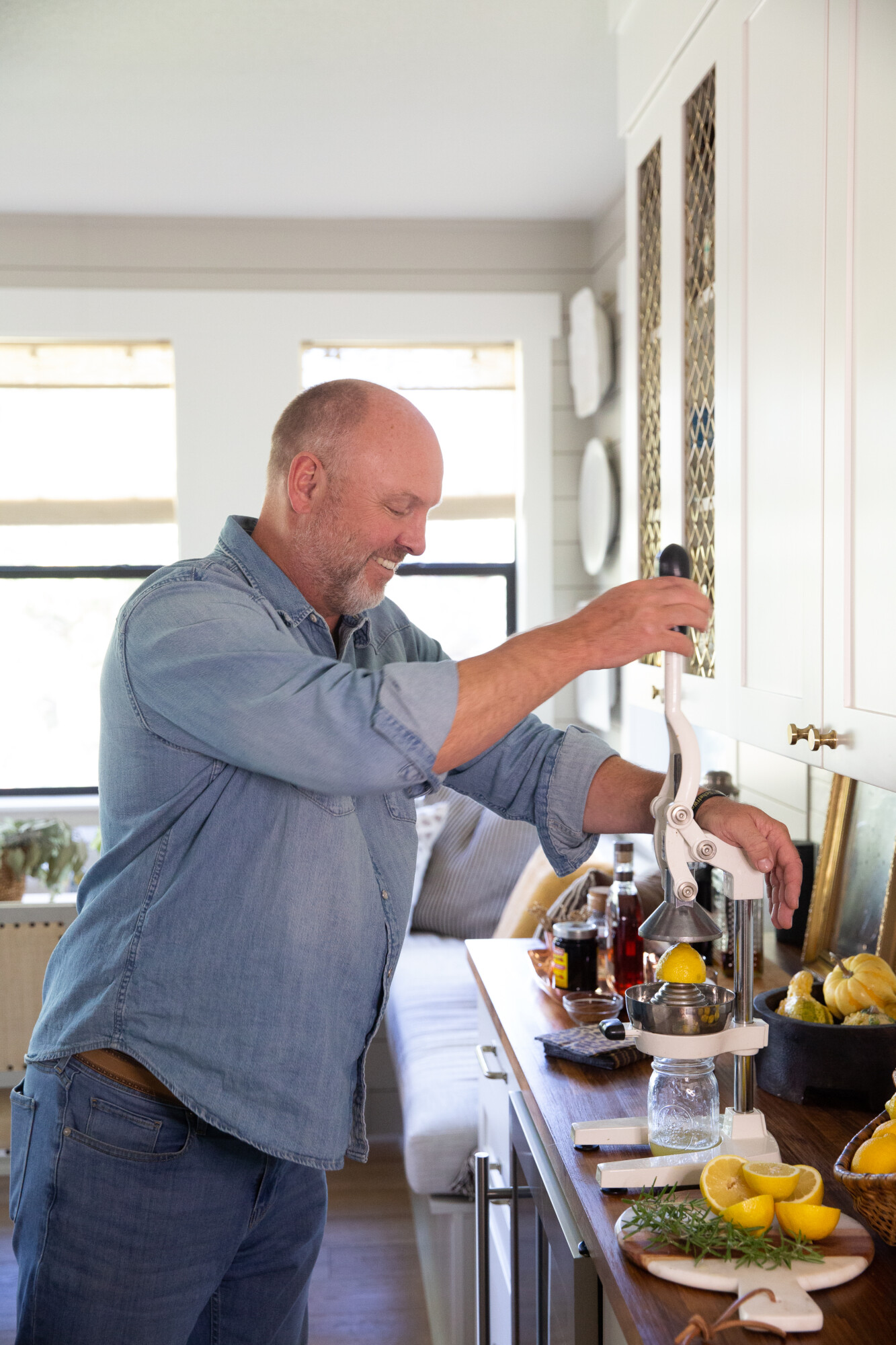 ---
THE PERFECT WHISKEY SOUR
2 ounces whiskey
3/4 ounce freshly-squeezed lemon juice
1/2 ounce simple syrup
1 large egg white
Ice
2 to 3 drops Angostura bitters, optional
Shake all ingredients in a shaker (see note above for an extra frothy technique) and serve up with cherries. Or, try our favorite method: pour over an extra big cube (here's the tray we use). Sip and enjoy with grilled steaks, and you have yourself a perfect night in. Cheers!
---