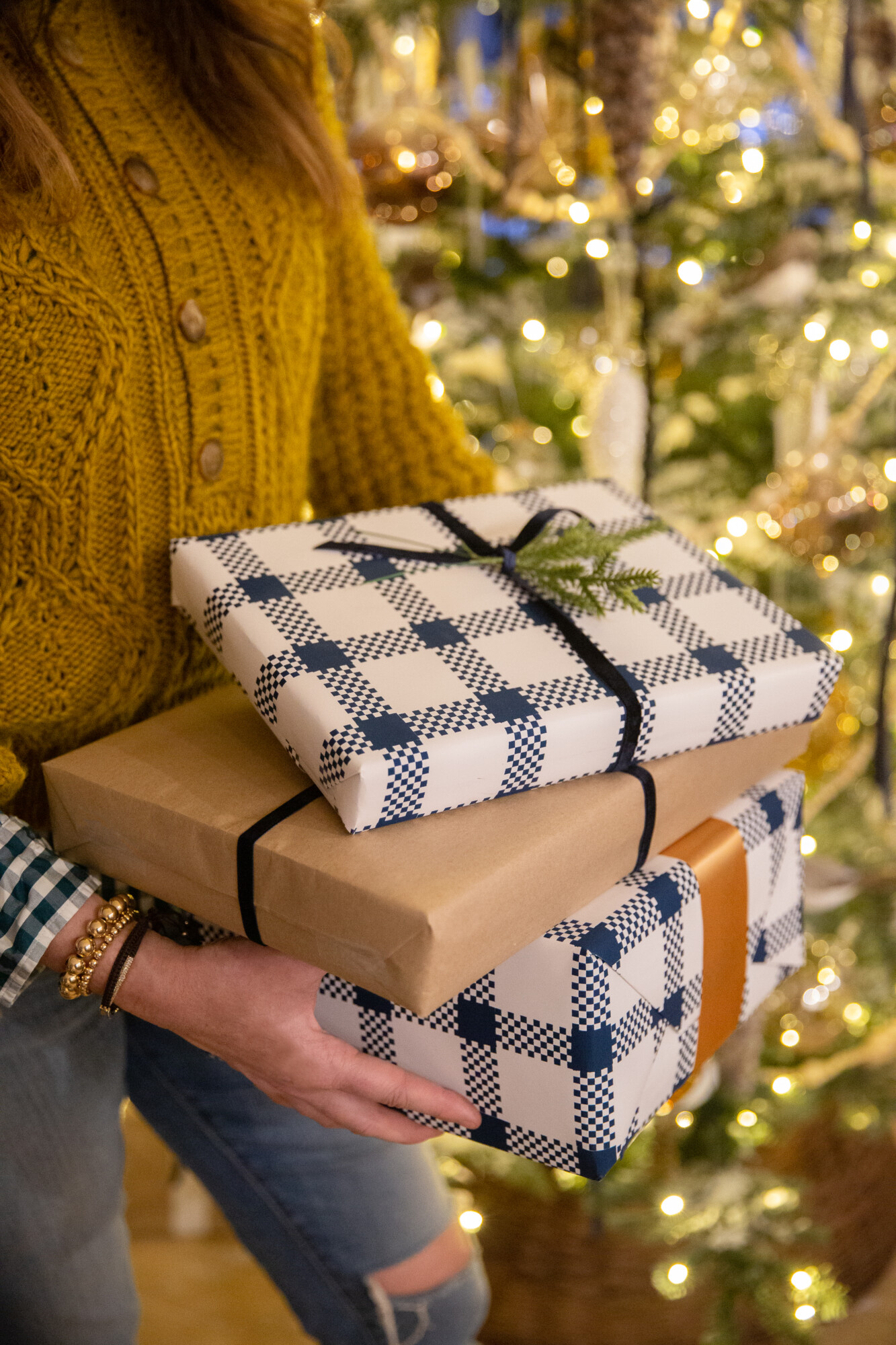 Anyone else looking for gifts that will arrive in time for Christmas?? I know I am! I've been behind on my holiday shopping, so I thought (while I'm looking) I might as well make a guide of all my favorite finds. Of course, in store shopping is always preferred, and it's definitely more festive and fun. In fact, if you can support your local small businesses, please do 😊 But if you are in a bind and want to do a little online shopping, I'm here for you! Shopping for that perfect gift can feel overwhelming with all the options out there, but I have curated some fun ideas that are thoughtful and beautiful.
Here are my thoughts on things you can order today and have in time for Christmas morning … but that are also unique and interesting. I hope you love these items as much as I do!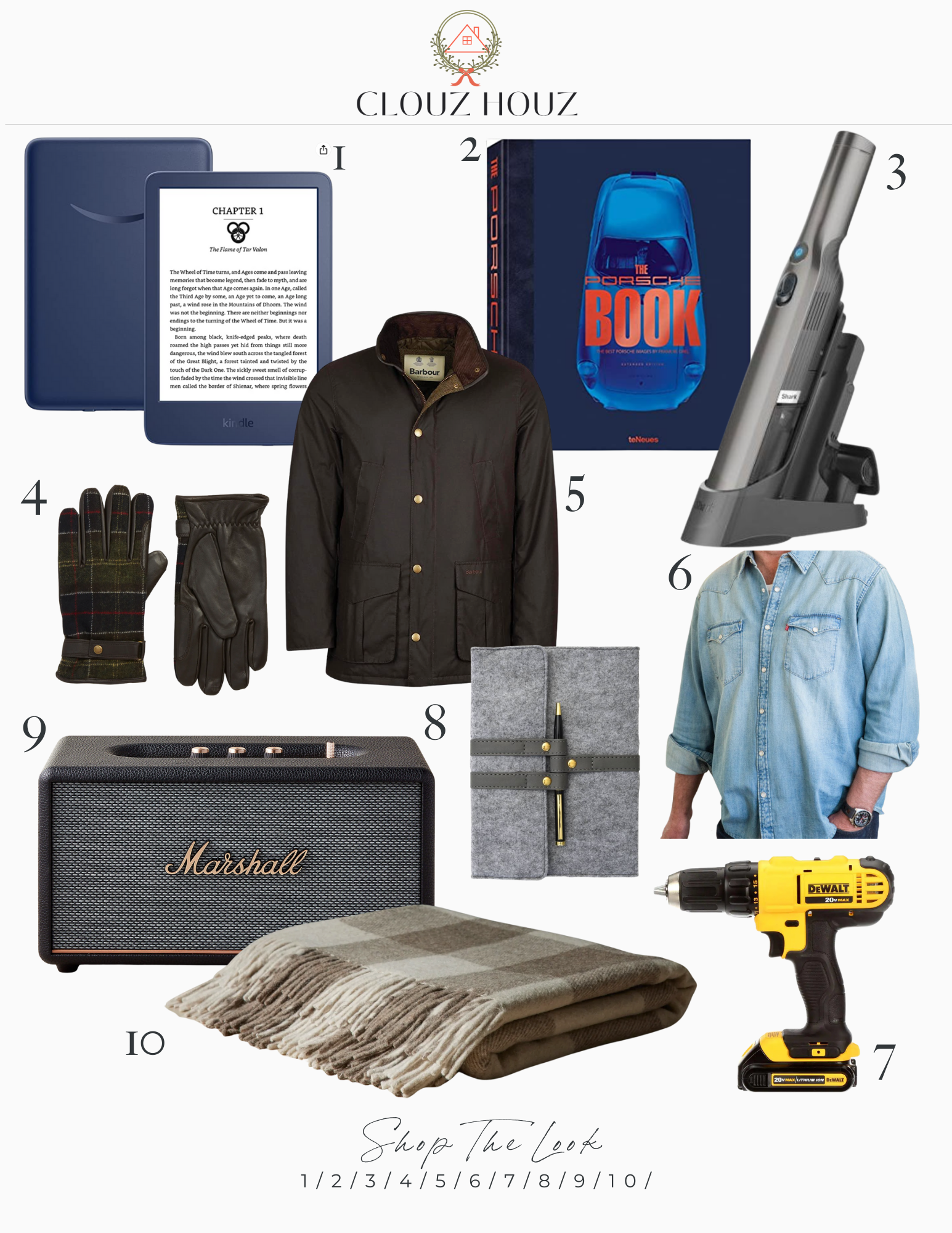 Shopping for the men in our lives can be so challenging! They never ask for anything, or give us any ideas. There aren't as many products for guys as there are for women, like makeup, hair and beauty products, sparkly jewelry, etc. So, finding something thoughtful and desired yet unique for men can be hard. Let's be honest, they're difficult to shop for!
For as long as I can remember, my dad has been a huge car fan. In fact, he's living out his dream and bought himself a Porsche for his retirement! I found this book and thought what a perfect gift: coffee table book where he'll love the photography and my mom will actually love displaying on their coffee table.
Speaking of boys and their cars, they want them clean and tidy. I love this handheld vacuum for guys to keep in their trunk for quick clean ups and for keeping the interior looking new. This one has a handy attachment for getting crumbs out of all the crooks and crevices.
Our youngest son is all about retro looking items. I love these bluetooth speaker for him that has all the vibes! I could see this in his room or in the family room where he likes to hang with his buddies.
Derrick owns this denim shirt and wears it ALL THE TIME! We got it from a local store here in Bend, Jack + Millie, which is one of our favorite stops for shopping locally. But if you aren't local, you can find the same shirt here.
Barbour has been a long-time favorite for a men's jacket. I love the classic profile, and it works with almost any outfit, whether it's jeans and boots or dress slacks and button down shirt. It's so versatile! I think this jacket is the perfect option for the guy in your life … young or old.
A power tool?! Yep, what guy doesn't love his toys, especially fancy tools. This power drill is something every guy should own. Derrick uses his all the time, whether it's to hang a light fixture or wood molding — it always does the trick.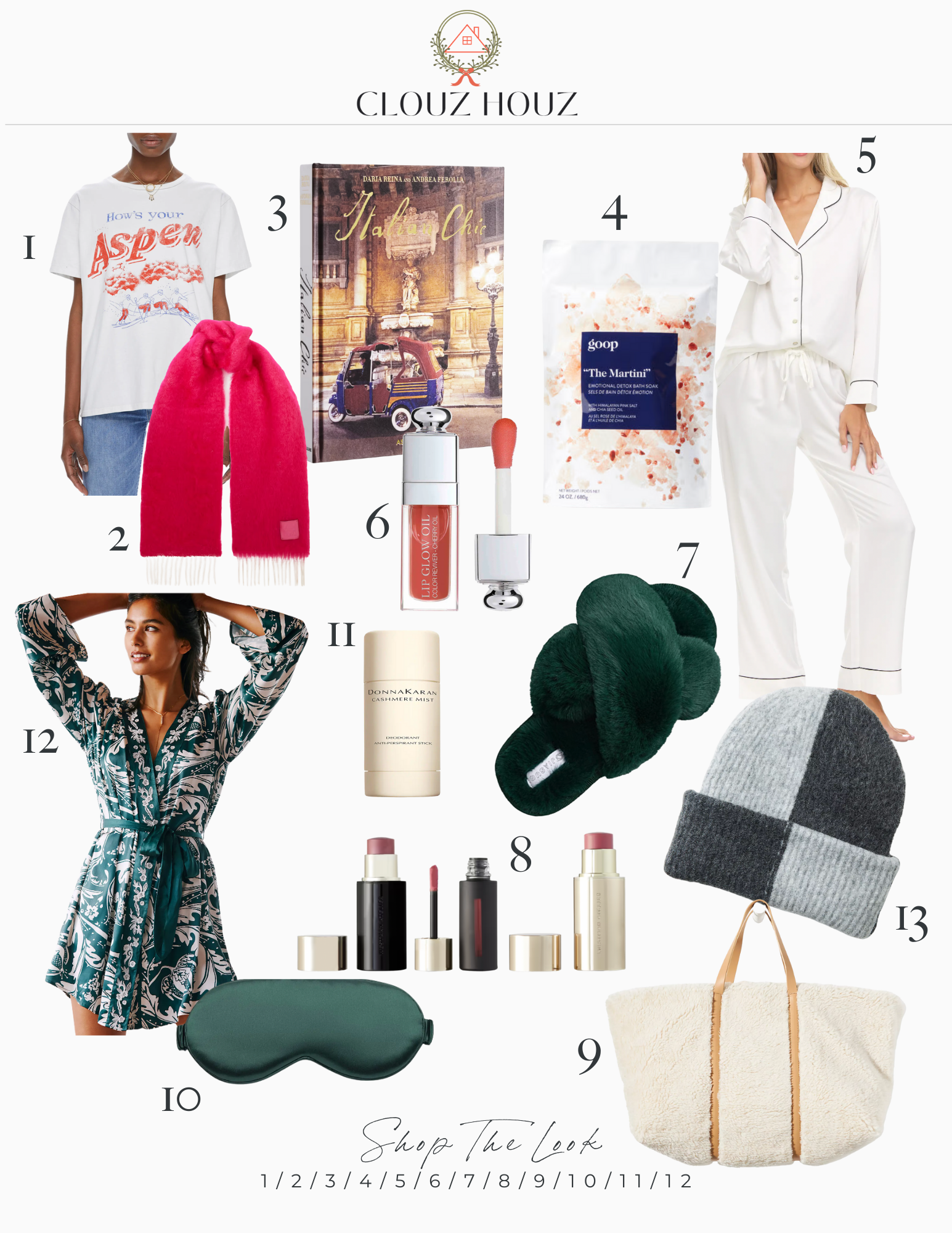 Whenever I'm holiday shopping for the women in my life, I like to think about what would I appreciate … and which things we don't buy for ourselves! There are a few splurges in this collection, but also some items that I know I love, so I think they would make a perfect gift.
First, I love myself a graphic t-shirt! And this one is so, so cute. I'd pair it with sweats and comfy socks for Christmas Day.
This hot pink and furry scarf is a fun pop of color worn with denim and puffer. I'd wear this all winter long!! I'm thinking I may just have to get one for myself 😉 One for them, one for me, right?!?
In my opinion, and considering my coffee table book addiction, you can never go wrong with gifting a book. I love this one. It's perfect for catching some wanderlust vibes. I'm actually going to Italy in 2023 and can't wait as it has been way too long since I was there. This gets me so so excited to go back!
Bath and beauty products are luxury items, and let's be honest, it's rare that women treat themselves to such gifts. These soaking bath salts are heavenly, and of course, I love the name "The Martini" since it's my favorite cocktail of choice! But these really are such an indulgence- – they're touted as taking the "edge off" after a long day. And, who doesn't like a bath retreat after a busy afternoon? I know I do!
Christmas morning jammies are one of my favorite gifts to give — and of course, to wear! These are lovely, especially since they aren't just for the holidays and will last year round. The luxe satin is incredibly soft and yummy, and you can never go wrong with white pjs. Add these furry and festive slippers and you have yourself an outfit for Christmas morning … or maybe all day if you are lounging with family! This pretty robe would also be a beautiful accessory for while you are getting ready for Christmas dinner. Add a beautiful sleep mask to match, and you have yourself a really pretty gift for your bestie.
I've become the biggest Gucci Westman fan. Her products are perfect for aging skin, and let's not forget they are all natural and good for you! This trio is such a great value. "Petal" is one of my favorite blushes I have ever owned. In fact, I use it more than any other product in my makeup collection. It works for lips too! The highlight stick also works well under your brow bone. I can't say enough good things about this brand … a splurge for sure, but believe me when I tell you your gal pal will love you for this.
This reversible tote bag is not only fashion-forward, but also the perfect size for carrying your travel essentials. Or, maybe it becomes the tote you use for your daily commute to/from the office. I love that it has shearling and leather — such a great neutral tote to accessorize any outfit!
I hope these holiday gift ideas are useful and inspirational. You will be shining as the best gift giver this season 🌟 Cheers and good luck gift hunting!