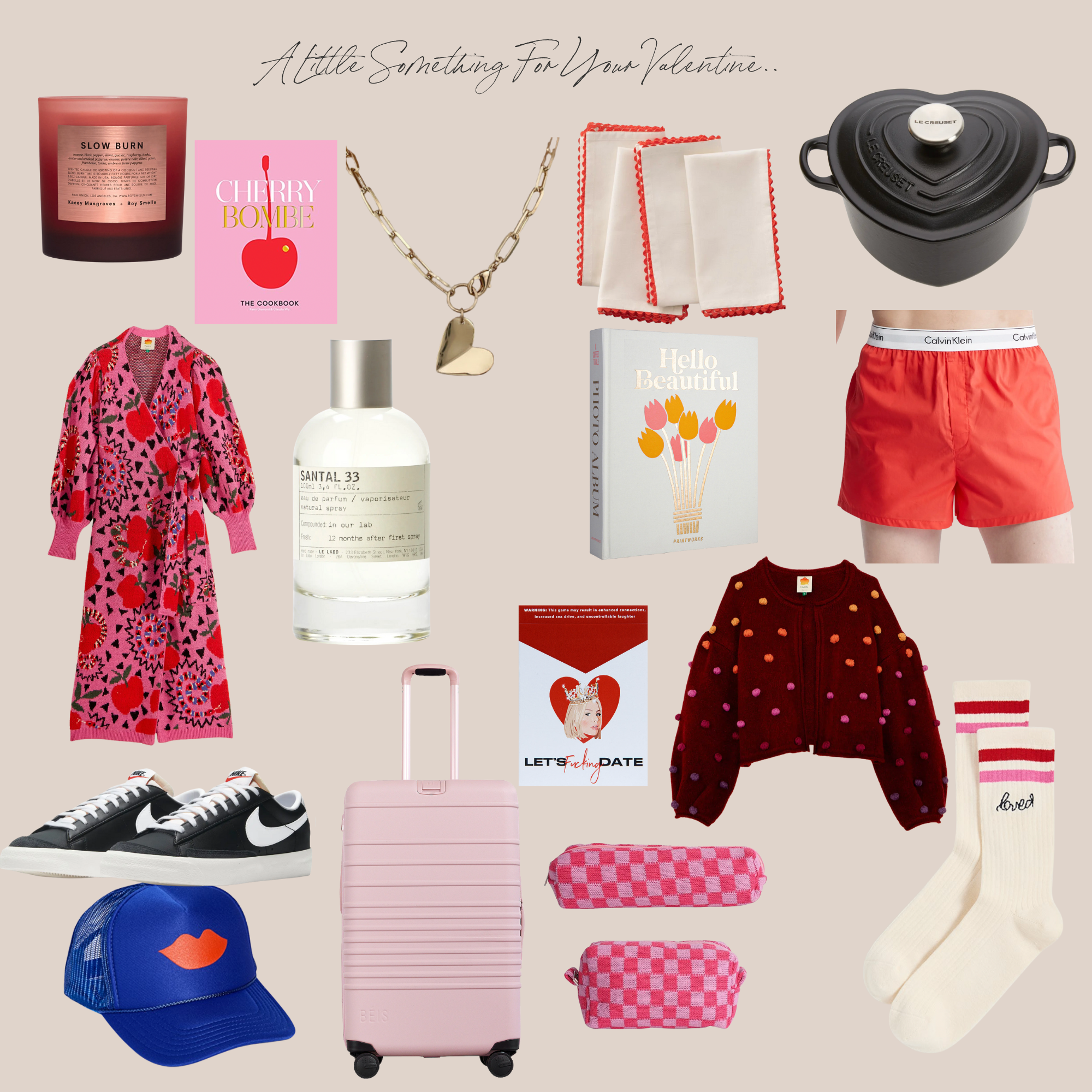 Derrick and I keep things pretty simple for Valentine's Day. We love to make a yummy dinner and just enjoy the evening together. Now that two of our three kids are out of the house, we mail them each a little gift. Typically, it's something I know they could use for school, but it's also fun to give presents that show our love for them but that aren't necessarily "useful." If you're looking for a gift for a loved one, check out the ideas below!
By the way, did you know you can follow us on Like To Know It?? You can find ALL the items featured in this post there on our Like To Know It page. We have an account on LTK where we share all the links of things we're loving. We hope you'll check it out and let us know if there's something you would like to see more of. You can find us here!
1
Boy Smells Candle
I'll admit, I'm obsessed with Kacey Musgraves ... and this candle collaboration with Boy Smells has me very curious. I'll definitely be repurposing the glass container; it's a beautiful shade of red. I have one in my cart as a little gift for myself!
2
Pink Carry-On Luggage
I'm already a fan of bold colors, and this BEIS suitcase will make finding your luggage in baggage claim so much easier! Isn't it cute? I've heard this brand is really really good -- in fact, it's all the rage right now. Our design assistant, Kaylei, took the carry-on version on our trip to Las Vegas Market and loved it!
3
Le Labo Santal 33
I'm not exaggerating when I say WHENEVER I wear this perfume, someone asks me what it is. And, the coolest thing is that it's unisex! This would make a great gift for your spouse or lover. It smells absolutely heavenly.
4
Le Creuset Heart Cocotte
I've wanted a Le Creuset baking dish for sooo long! Although this may not seem super romantic, for the cooks out there -- well, if you know, you know. And this heart shape makes it even sweeter as a loving gesture to the chef in your life.
5
"Loved" Socks
Our daughter is the queen of comfy clothing ... and these socks will go perfectly with her favorite sweats! She's always telling me that she needs cuter socks. Ha! But seriously, these socks make any outfit that much cozier.