Simple Ideas for Family Grazing
Our Christmas morning tradition includes Derrick and I waking before the kids to make coffee, light candles, start a fire, put champagne on ice and revel in the stillness and beauty of Christmas morning. What was once a crazy and manic morning (with small children up at the wee hours) has developed into a relaxing, mellow and easy Christmas morning routine.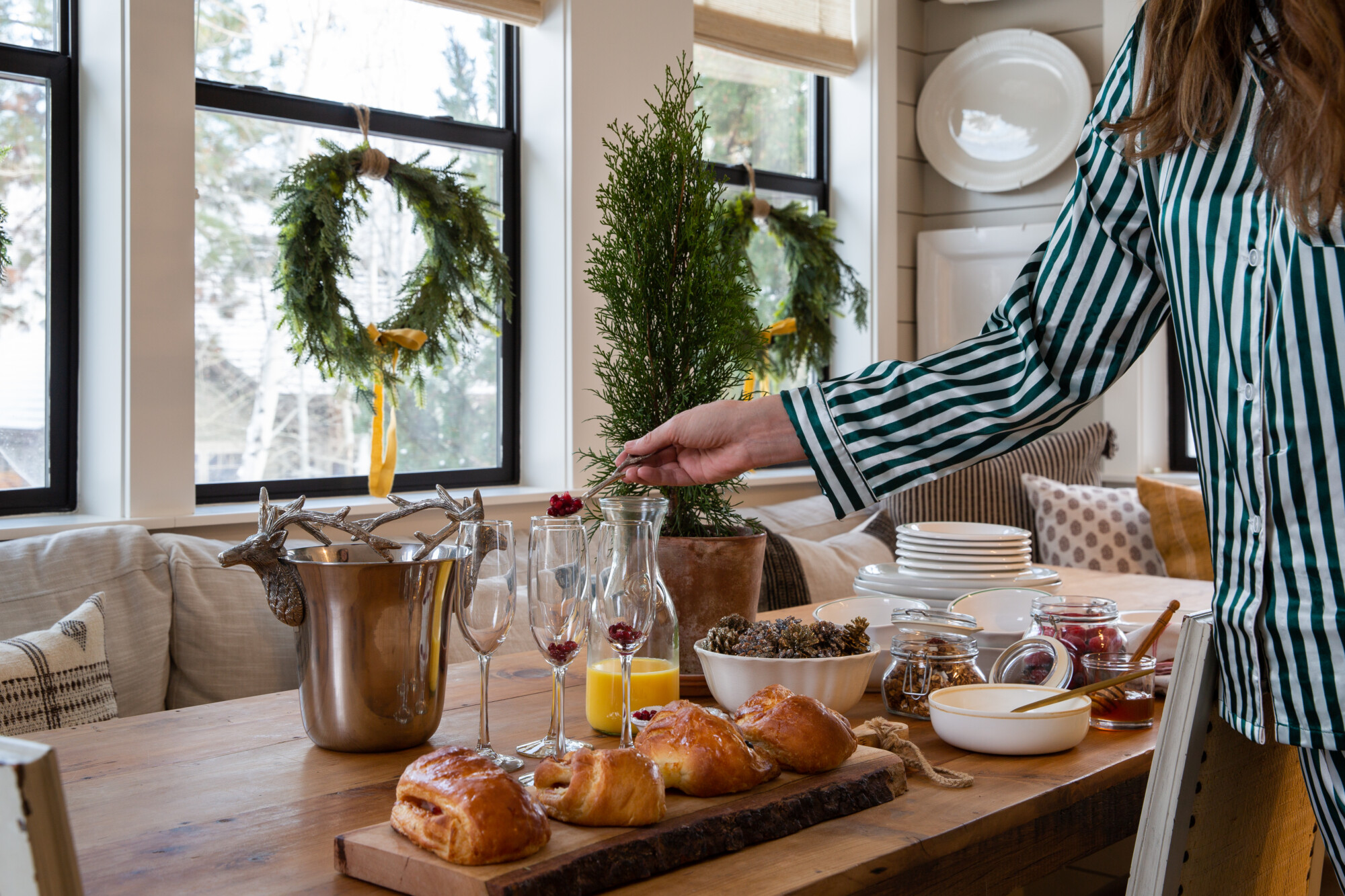 We like to keep things really simple on Christmas morning. Let's be honest, we're exhausted and just want to relax! So we like to build ourselves what we call a "grazing" station as a breakfast buffet for everyone to dish up when they wake. Think of this like a "continental breakfast" menu … a little something savory and sweet, accompanied by mimosas and coffee!
Take some advice and do what we do: outsource baked goods like fresh croissants or cinnamon rolls, and accompany with greek yogurt parfait fixings like berries, granola and organic honey. Then set out small plates, linen napkins and silverware so everyone can help themselves to your little feast!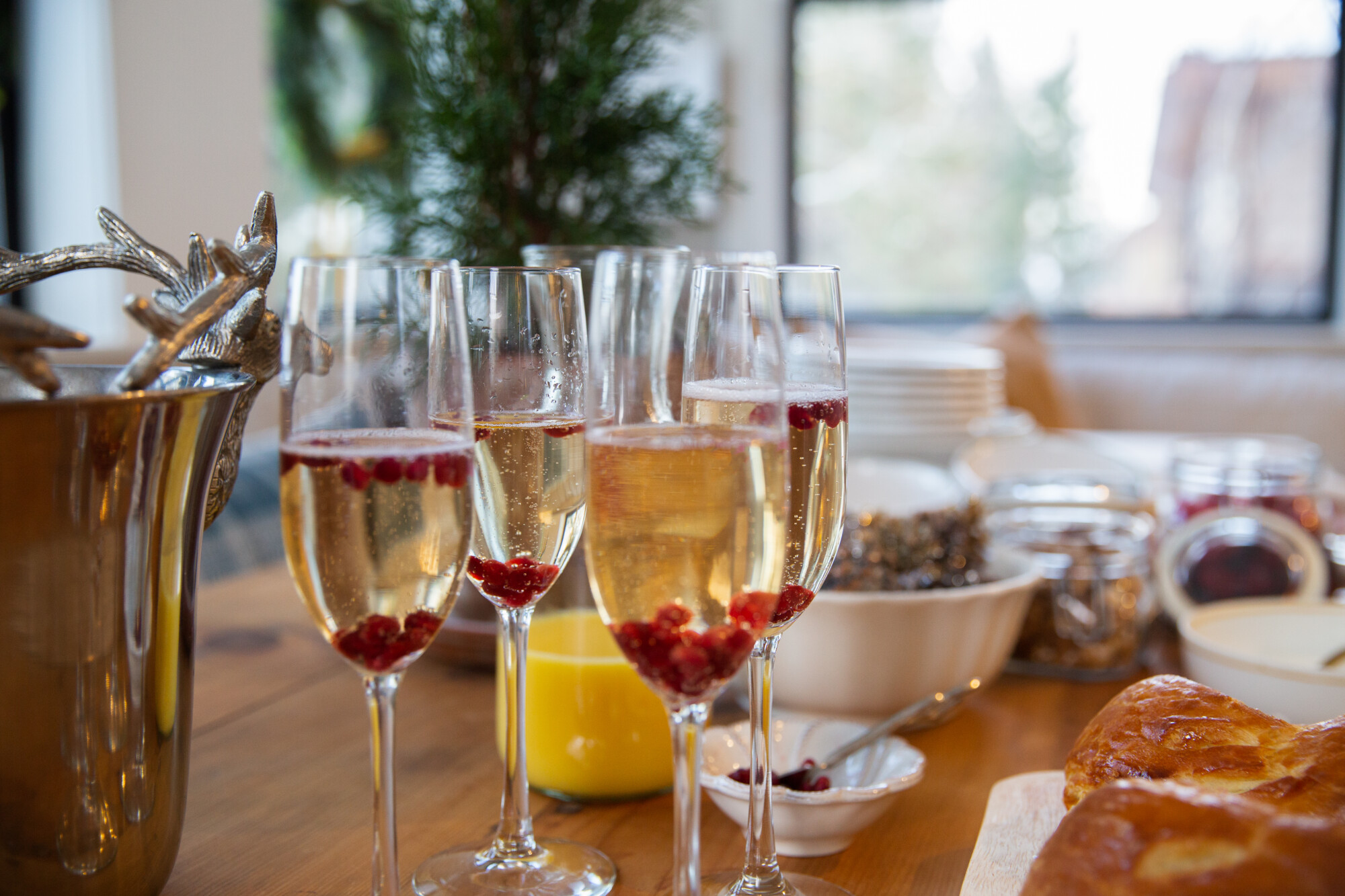 ---
A Christmas Grazing Buffet
CROISSANTS AND ASSORTED BAKED GOODS
GREEK VANILLA YOGURT (our personal fave is Chobani)
GRANOLA WITH SEEDS AND TOASTED PECANS (we buy ours locally at Sparrow Bakery)
FRESH MIXED BERRIES: RASPBERRIES, STRAWBERRIES AND BLUEBERRIES
HONEY, for drizzling
CHAMPAGNE WITH FRESH SQUEEZED OJ
POMEGRANATE SEEDS, for garnish
---
THE PLAYLIST
If you know us by now, you know that every gathering requires a fun and festive playlist. We've compiled music that appeals to all ages (hint- your teenagers won't cringe when you turn it up!) Play it this Christmas, all day long. It's the perfect selection of classic holiday tunes along with current and trending songs for the holiday season.

CLOUZ HOUZ TIP: We use the Sonos app and speakers for our music listening. We have two speakers strategically placed out of sight, and they work so well! You can program them by room, and play one, or both. We use them all over the house!
Merry Merry Christmas from our family to yours. We hope you enjoy this blessed and festive day. Cheers to holiday traditions!