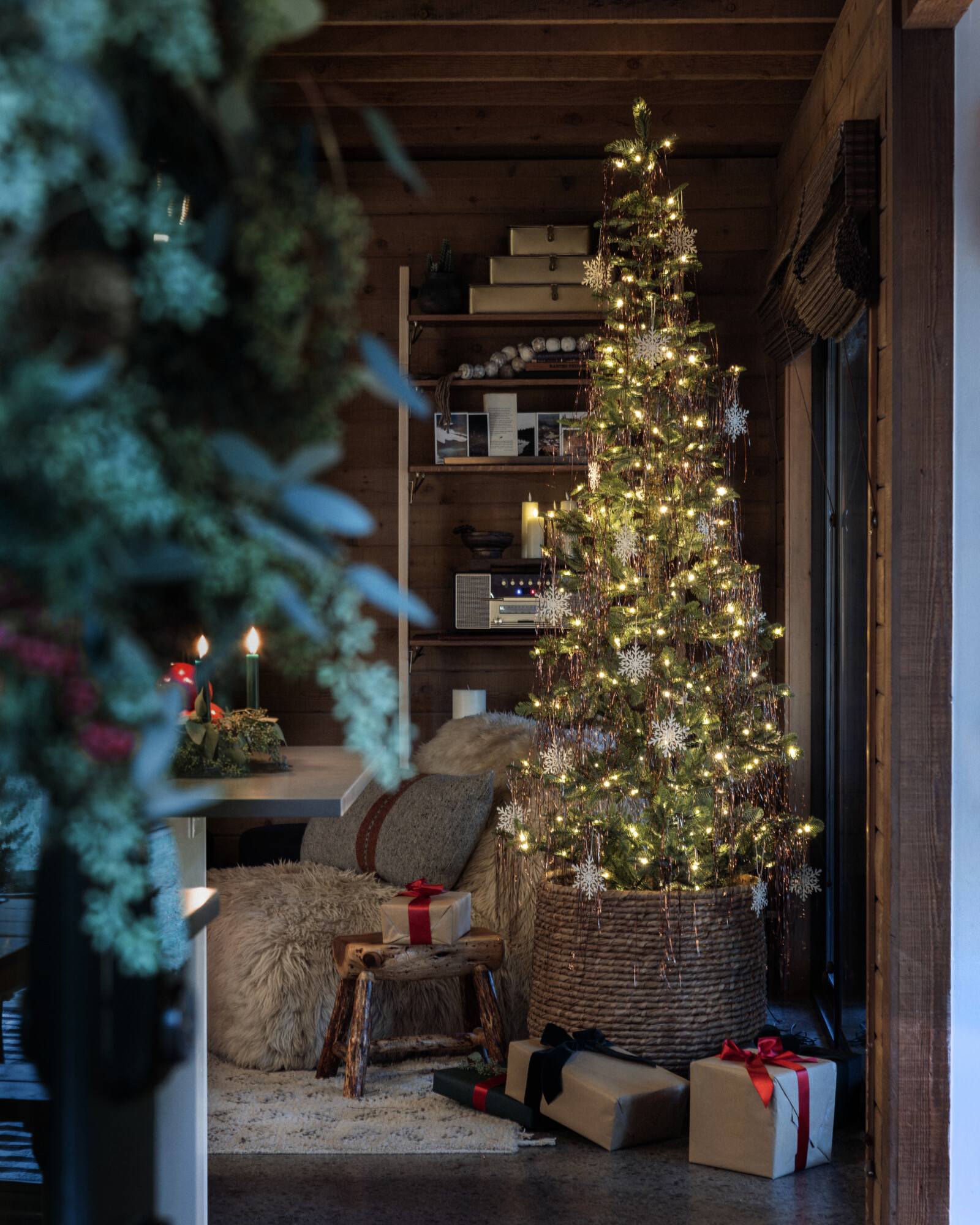 I used to think that throwing a party was stressful, often experiencing feelings of anxiety and hesitation. Was the house clean? Was it decorated perfectly? What would I serve? How would I create a memorable experience? But honestly, over the years, I've learned that you really only need three key ingredients for an unforgettable holiday party — or really any gathering!
Which Key Elements Do You Need to Create a Successful Holiday Party?
Good company, yummy cocktails, a few nibbles, and an amazing playlist!
Truly. People don't care about the elaborate holiday spread, or the Instagram-worthy holiday setting. Guests really want to come together, laugh, tell stories, reminisce and just enjoy each other's company. Creating an ambience for an unforgettable holiday party can be fun, impromptu and quite honestly, fun for both you and guests.
Let's skip the overwhelming expectations and focus on the true essence of celebration. Picture this: a space filled with laughter, friends swaying to good tunes, and the clinking of glasses brimming with delightful cocktails. That's the heart of a fantastic party, wouldn't you agree?
This year, let's redefine the holiday gathering narrative. No need for the typical red-and-green extravaganza; we're all about embracing the relaxed, the chic, and the effortlessly enjoyable. Because, truth be told, the secret ingredients for a fantastic party are refreshingly simple: flowing cocktails, a killer playlist, and, of course, the company of cherished friends. You can experience the joy of togetherness without the unnecessary fuss. So, join me in unearthing the art of easy-going yet utterly fabulous holiday entertaining!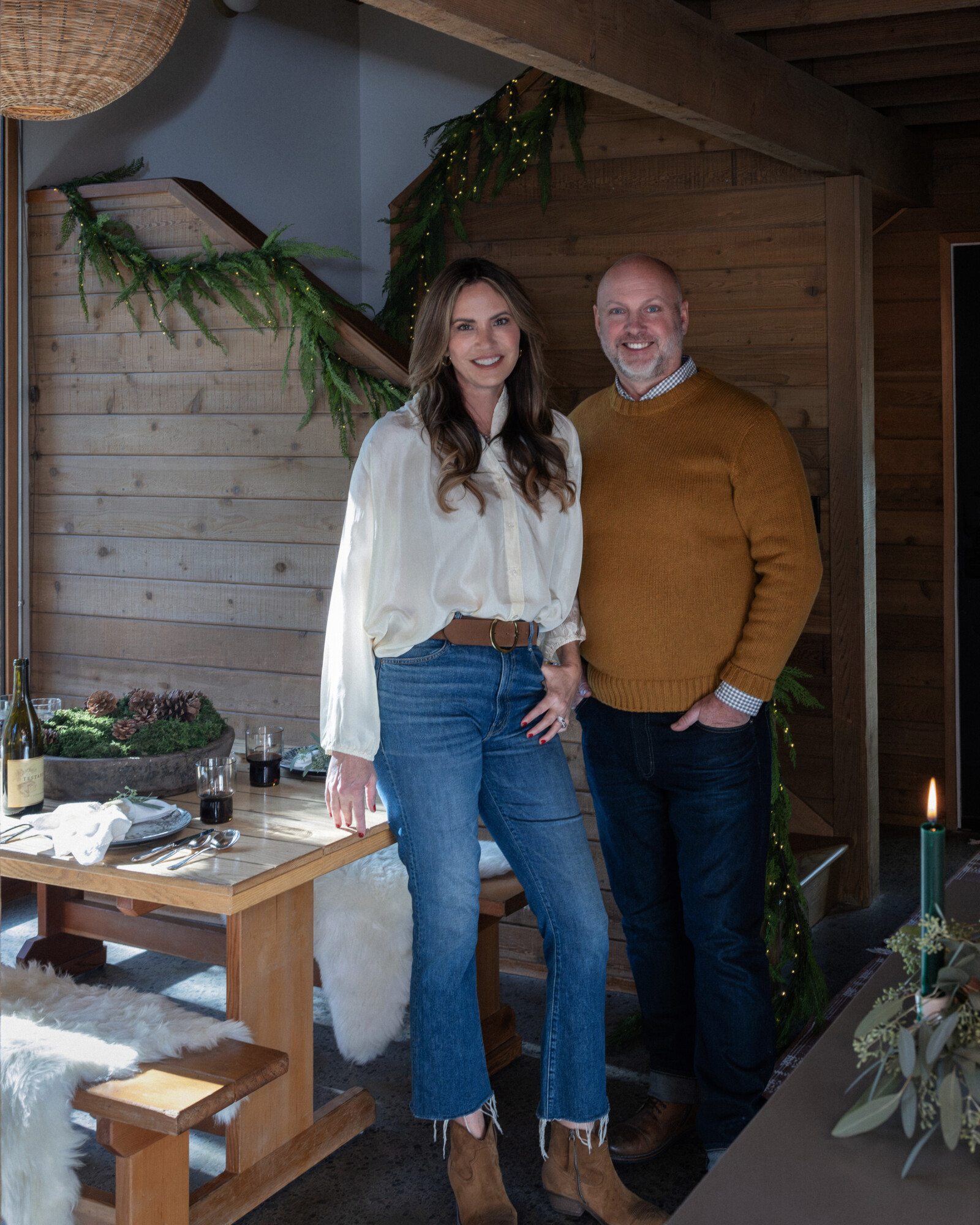 Signature Sips Made Simple: Elevating Your Holiday Drinks
I always like to plan for one signature cocktail for the event. Picture this: a fuss-free, yet incredibly impressive beverage setup that makes hosting a breeze. That's the magic of serving your guests a signature drink. Just make a large batch of the cocktail (check out our holiday favorite below). Mixing up a batch makes for an easy "help yourself" bar set up.
Now, here's the kicker to take your cocktail game up a notch:  those beautiful glasses that add that touch of elegance! We love shopping local whenever we can, and while the ones we used hailed from Borgo Rosati, there are several great sources for barware. If you are serving an Old Fashioned, like we show here, make sure you have the appropriate glasses. Or, if it's a champagne cocktail, round up your stemware. You get the idea! Set appropriate glasses out based on what you or your mixologist (Derrick 😉) is whipping up.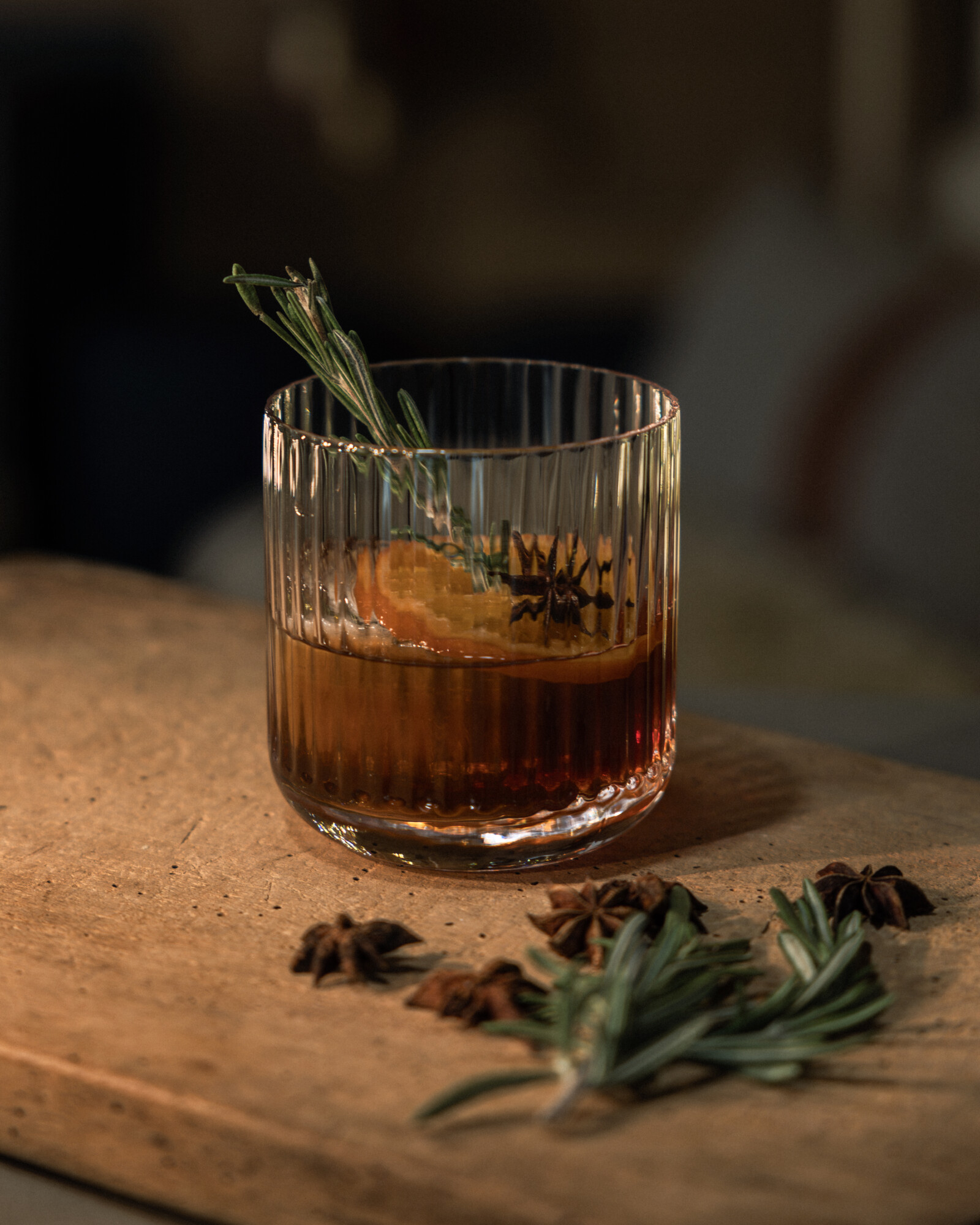 ---
Ingredients:
Maple Brown Sugar Simple Syrup
1 cup water
1 cup dark brown sugar
3/4 cup 100% real maple syrup
Old Fashioned
1 1/2 oz bourbon
3/4 oz simple syrup
5-6 dashes angostura bitters
1 large ice cube
1 sprig rosemary
1 orange twist (optional)
Instructions:
Maple Brown Sugar Simple Syrup
Add water, brown sugar and maple syrup to a saucepan.
Bring to a boil and take off the heat.
Once sugar is dissolved, put it into a jar with a lid and cool in fridge.
Old Fashioned
Put large ice cube into whiskey glass.
Add bitters to glass.
Then add simple syrup and bourbon to glass and stir. Add a sprig of rosemary and orange twist to garnish. Enjoy!
---
Picture a DIY bar with all the fixings: bowls of rosemary, those oh-so-yummy dried oranges we snagged from Trader Joe's (major score!), and of course, plenty of whiskey at the ready. Oh, and let's not forget about the champers and vino in a mega tub of ice. Make it effortless for your guests to mix up their drinks while you sit back and enjoy the party. Plus, throw in some bubbly water for those opting to keep it non-alcoholic. Easy, right? It's all about the relaxed, do-it-yourself vibe, with a sprinkle of 'look at me being a pro mixologist' charm!
You see, the beauty of having a signature drink is that it sets the mood and adds a touch of pizazz. And come on, who doesn't love a self-serve cocktail bar? Trust me, with this set-up, your guests will be raising their glasses and toasting your hosting skills all night long.
And then, there's the ice game. You know what I'm talking about — those big, glorious ice cubes that make your scotch or whiskey moments top-notch. Derrick's a fan, and I'm right there with him. These slow-melting cubes are what take the drink from good to "oh my, this is amazing." Luckily, I've found these ice molds on Williams-Sonoma that promise those perfect, sizeable cubes. Trust me, it's worth investing in these ice molds — they make the drinks that much better. 
Elevate Your Gatherings with Simple Delights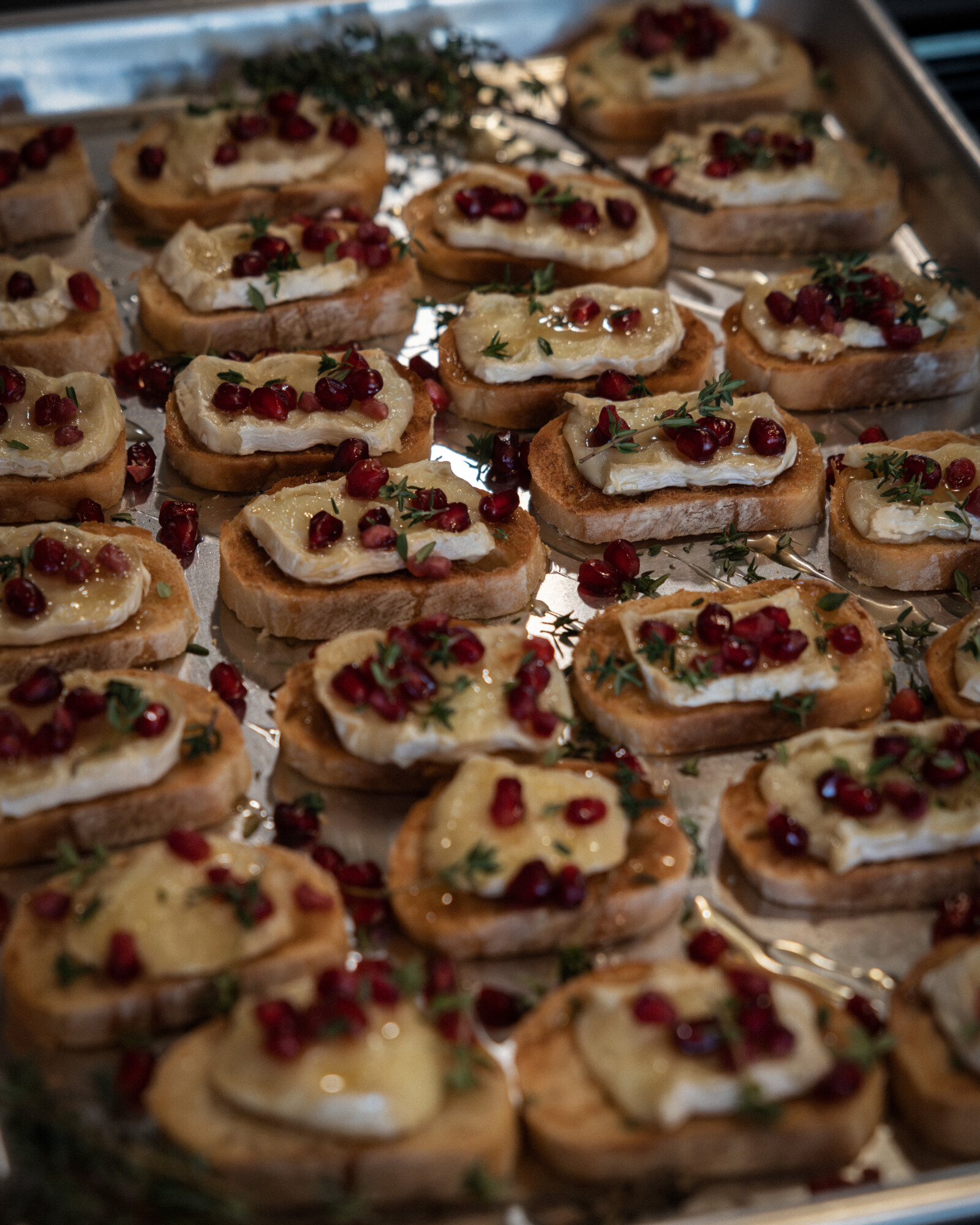 Preparing for a fantastic holiday party doesn't have to be a marathon of cooking and baking. So, let's dish about appetizers, shall we? The key here is simplicity: think snacks that are quick, easy, and downright delicious. Take, for instance, pomegranate brie crostinis, a gem of a recipe from Christiann Koepke. Now these beauties? They are the epitome of effortless snacking brilliance. Just imagine: creamy brie cheese, a 'burst in your mouth' pomegranate seeds, all atop a crunchy crostini. It's yummy and takes no time to whip up — a mere 20 minutes, tops! That's the vibe we're going for here … appetizers that are stress-free, yet totally steal the show. I've made these a couple times already this season and I'm telling you, they are a crowd pleaser!
Finding Your Catering Sweet Spot
If you want to serve more than just apps, then let's chat about the food game plan. When it comes to hosting, catering is a total lifesaver. But hey, if you're feeling the chef vibes and want to sprinkle your magic in the kitchen, go for it. Play to your strengths. Choose those dishes you ace — the ones that make people go "Wow!" when they take a bite. For this Buche de Noel cake — a total showstopper dessert, by the way — I knew my baking skills weren't quite up to par. So, I outsourced it to a local baking guru to make my life easier.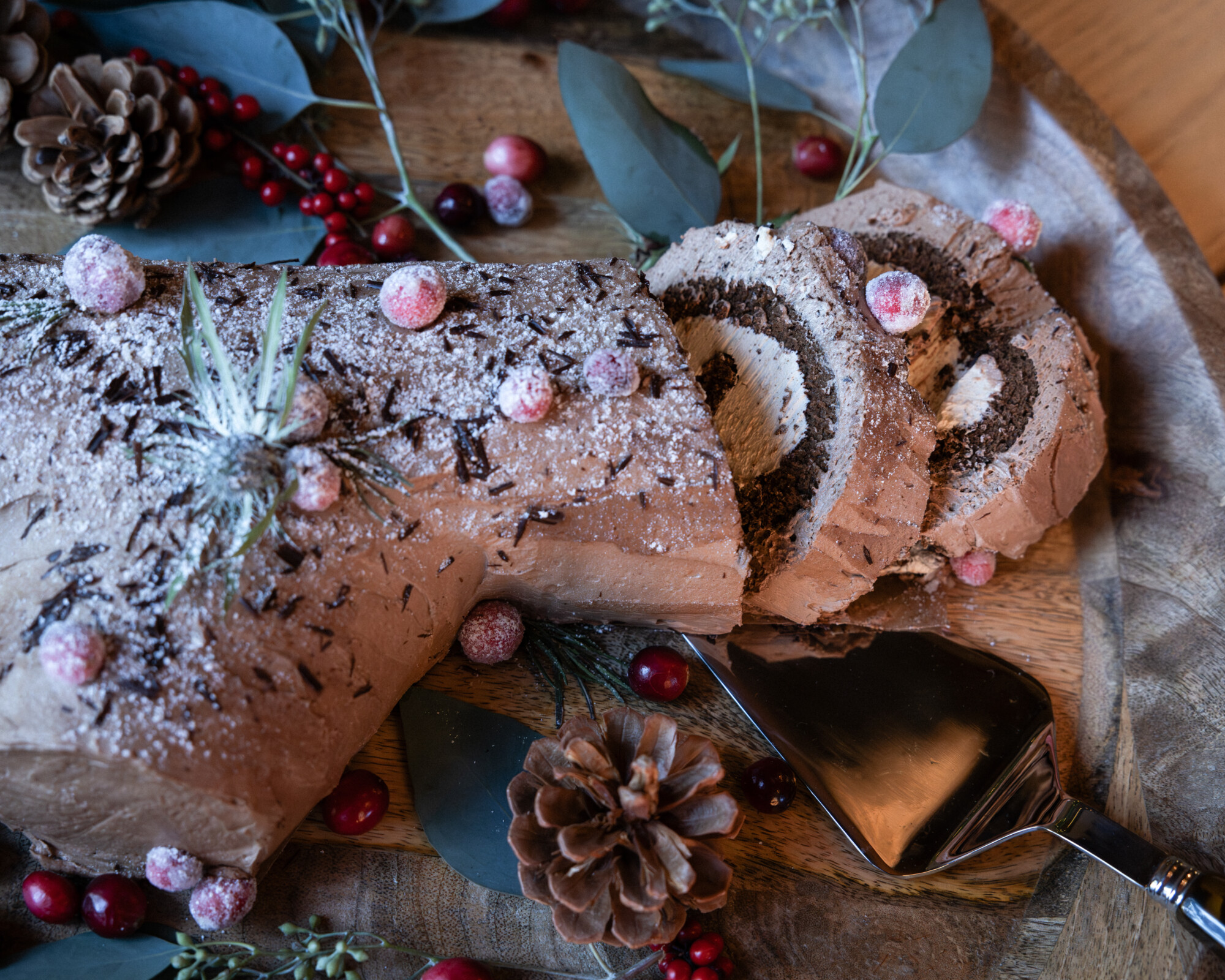 The real key to acing the food scene at your party is outsourcing when you need to. If baking's your jam, whip up that special dessert. The goal is to rock the party without burning out in the kitchen. So, play it smart and keep it simple!
Having a spread of snacks and nibbles can make all the difference, especially for those initial  cocktail hours or gatherings focused on drinks and apps. I love when we go to a bar and they serve small bowls of kettle chips and nuts. Here's a great nut mix recipe from one of my favorite "go-to's" for recipes every holiday season … Tieghan Gerard at Half Baked Harvest. Her concoctions never disappoint!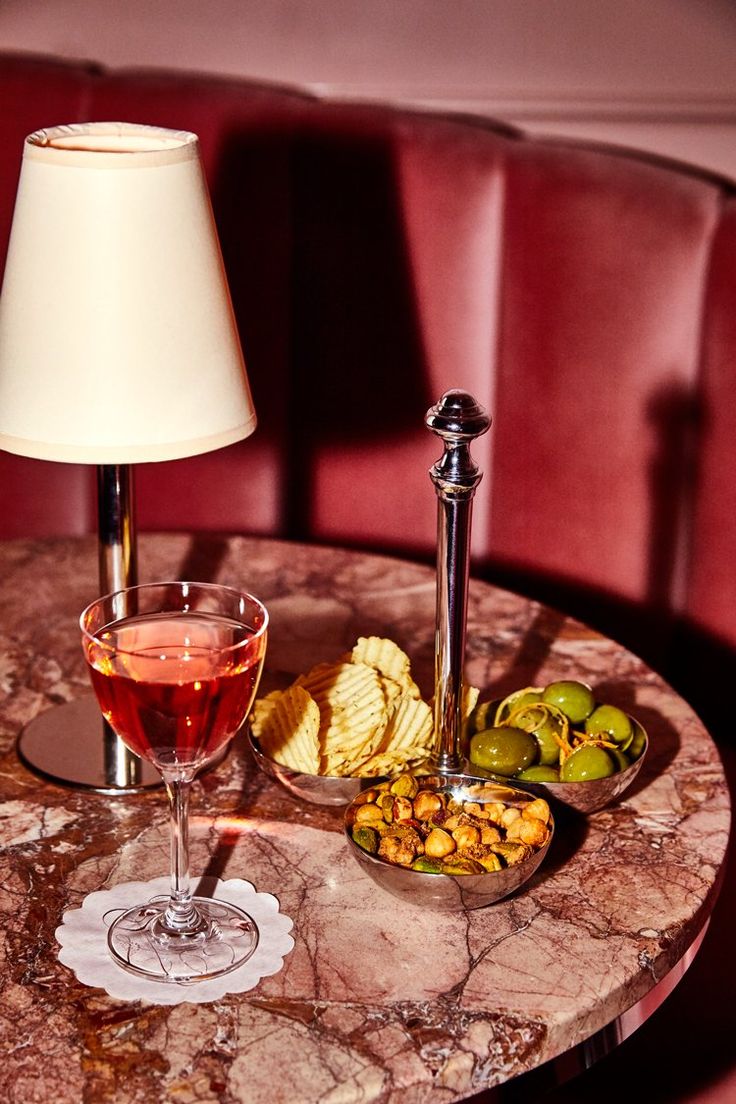 And cheese boards? Oh, they're a delight, but hey, we get it, putting together that perfect board can be quite the task. That's where local gems come in, like my Bend favorite, Wild Petals Provisions. I've personally used their services to create stunning cheese platters that wowed my guests. It's a time-saver, a money-saver, and honestly, they've got access to all those cheese board essentials at prices that probably won't break the bank. It saves you from hunting for all the ingredients yourself! 

Clouz Houz tip: Adding tiny berries and green pine stems can really elevate your charcuterie board! So, cheers to keeping it simple, enjoyable, and stress-free for us hosts and hostesses 😉
Impromptu Invitations
There are so many great ways to invite your friends and family to an impromptu gathering. Digital invitations are where it's at! Sometimes the most spontaneous get-togethers end up being the absolute best. Imagine that Wednesday rolls around, and you decide you want to throw something together for the upcoming Saturday. Invite a bunch of friends for a cozy night in, catching up, and having a blast.
Sending out invitations for these impromptu gatherings is easier than you think. Whether it's through Evite or Paperless Post (two of my faves), there are fantastic resources for crafting quick and stylish digital designs. To make it even simpler, I've picked out a couple of my favorite designs from these sites that I think are seriously cool (see below).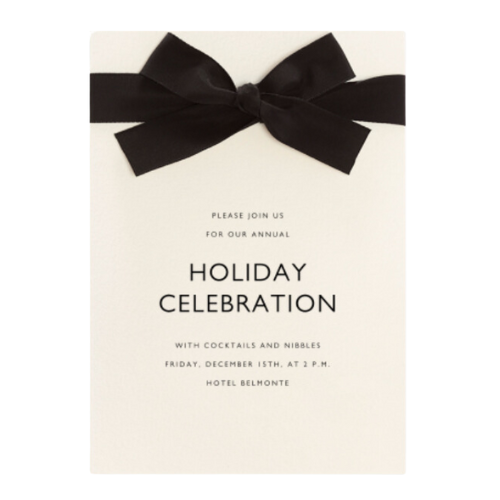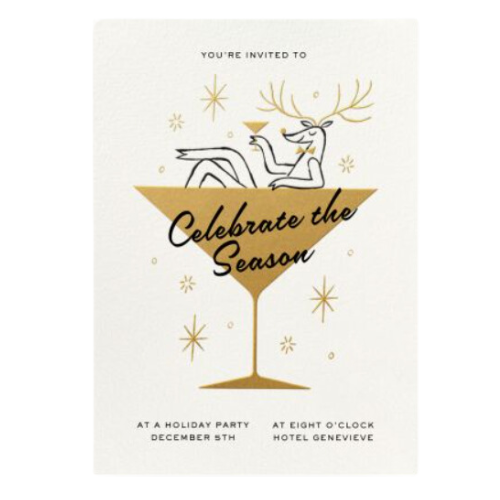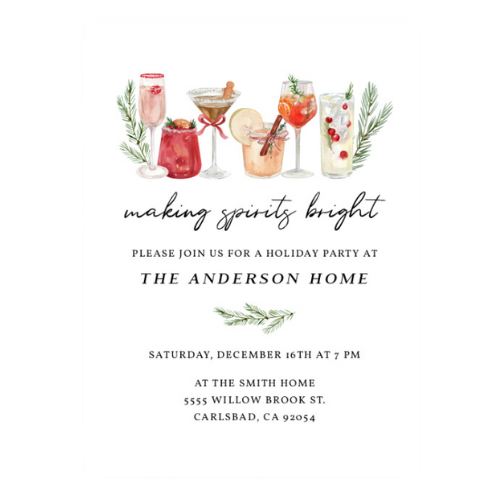 Crafting the Perfect Playlist for Ultimate Party Vibes
I swear, music just has this insane power to lift the mood to a whole new level. If you know me, you know that music is always playing at our office, home, etc. It helps me focus, get inspired, feel happy or just relish an evening by the fire. Like many of you, Spotify is my go-to for all things music. Their pre-made playlists are like a goldmine. And, you can totally customize what Spotify sends your way.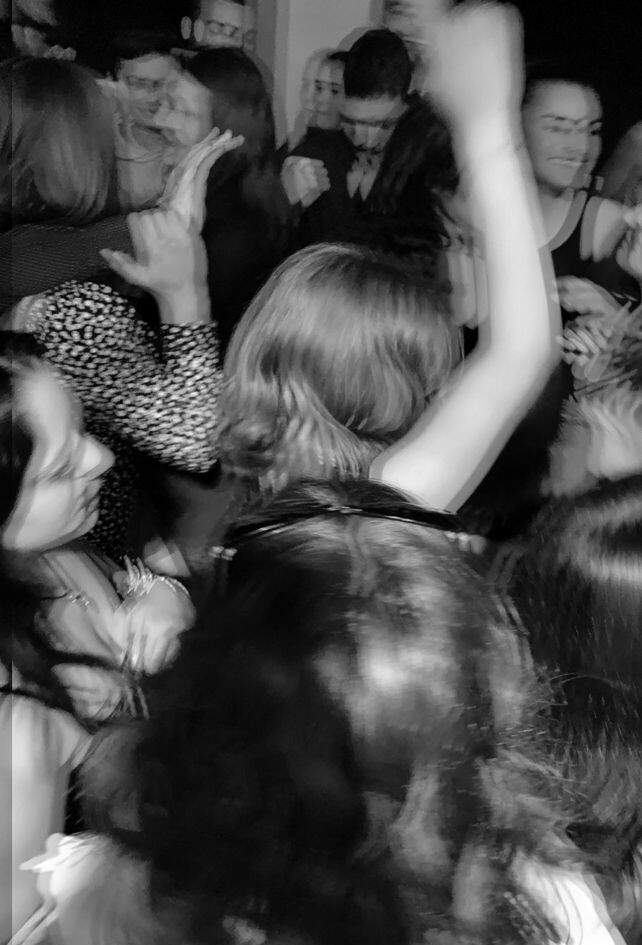 I've been using Spotify forever, and it's like they've figured out my music taste better than I know it myself! They send me song suggestions they think I'd love based off of what I've previously listened to. Just head to your settings and let them know what you're into, and voila! Your very own tailor-made music recommendations.
Or, if you're interested in what we're loving these days, checkout our playlist here and save yourself the time. It's guaranteed to set the mood for a festive and fun night!
---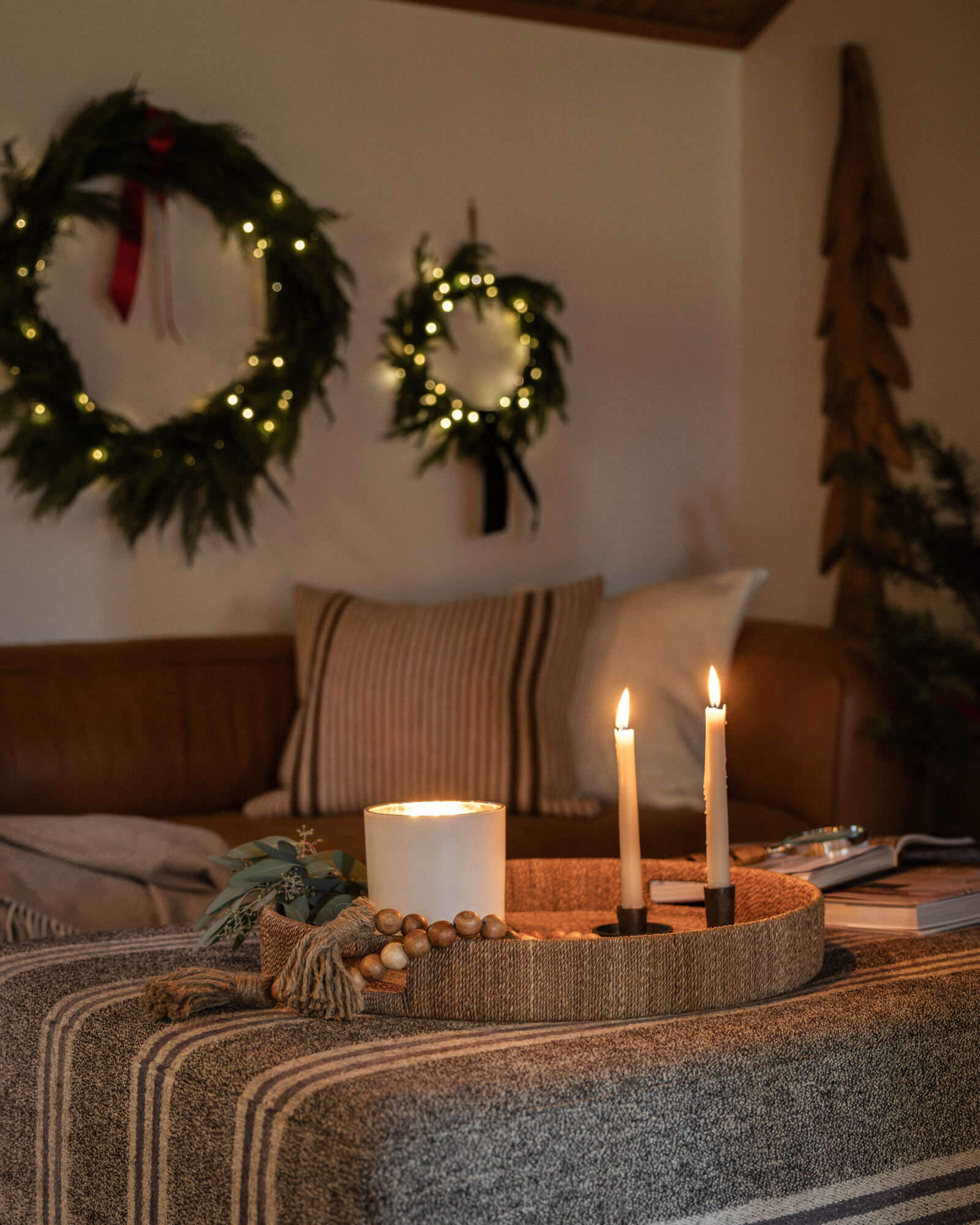 But you know what truly makes these moments special? The joy of connection, the laughter that echoes throughout the rooms, and those spontaneous conversations that leave lasting impressions. It's all about creating an atmosphere where everyone feels at home, comfortable, and completely themselves. 
So, whether you're into impromptu gatherings or meticulously planned soirees, remember this: keep it casual, keep it real, and let's keep on crafting those unforgettable memories together. Cheers to the effortless art of hosting. Now go pop that champagne! 🥂